This post may contain affiliate links, which means we may receive a commission if you purchase through our links. Please
read our full disclosure here
.
Welcome to College Fashion's biweekly column, Fashionably Informed. As a CF reader, it's clear that you love fashion. But have you ever wondered about the drama that goes on behind the scenes? To keep you up to speed, this column aims to inform you about important issues and controversies in the fashion industry.
In case you missed them, see past posts on Retouching & Photoshopping, Tanning Promotion in the Media, Hypocrisy in Beauty Marketing, Racism in the Modeling Industry, "White-Washing" & Skin Lightening, Homosexuality in the Fashion Industry, Cultural Appropriation & Stereotyping in Retail Fashion, Underage Models on the Runway and in Editorials, and Culturally and Racially Offensive Halloween Costumes.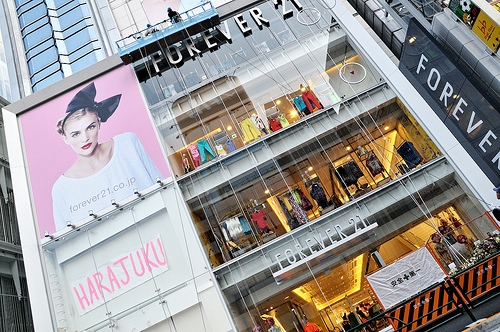 Forever 21 Store | Photo Credit
We all love a steal. Nothing feels better than finding that perfect piece of clothing at the perfect, budget-friendly price. But what if that super low price tag was made possible by a worker's low pay or poor working conditions?
Many of the most popular fast-fashion retailers have been accused of underpaying their workers and violating major labor laws. A few have even been accused of using sweatshops to produce their clothing and accessories. These accusations have led to a number of lawsuits and investigations by the US Department of Labor and other international organizations.
While this controversy is not new, recent incidents have brought greater attention to the topic. Just last week, Forever 21 made headlines when they were accused of violating multiple labor laws. Because of these recent incidents, a couple of readers suggested this topic on a recent Fabulous Find of the Week post. Jenn said in the comments,
Hi, I was wondering how the authors of CF feel about the fact that Forever 21 is once again under investigation for operating sweatshops on American soil.
In response to Jenn, Aish had a similar suggestion:
I understand that CF is not a political site, but it would be a very good idea if you guys could do one of you're fashionably informed section on sweatshops and the exploitation of labor.
Thank you Jenn and Aish for your suggestions! Your wish is our command.
Forever 21 isn't the only company that has been accused of violating labor laws. Companies like Gap (who owns Banana Republic and Old Navy), H&M, Walmart, and Target have faced similar allegations.
These accusations have ranged from claims of worker exploitation in overseas factories, to allegations of law breaking in the United States. Some companies have even been accused of hiring suppliers who place workers in poor-working conditions, pay below minimum wage, and/or violate other labor laws.
In response to these accusations, some retailers have launched internal investigations into their own suppliers and labor practices. Others have denied exploiting labor laws and pledged their innocence. Below, we'll look at examples of these accusations and discuss how they played out.
Sweatshops and Labor Laws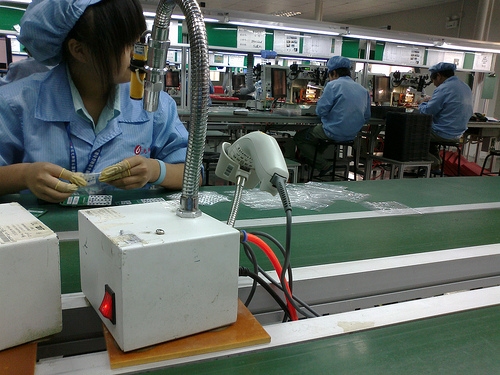 Example of factory and working conditions | Photo Credit
Before we discuss specific incidents, let's examine labor laws and what the government defines as a "sweatshop." The US Department of Labor (DOL) defines a sweatshop as,
"An employer that violates more than one federal or state labor law governing minimum wage and overtime, child labor, industrial homework, occupational safety and health, workers compensation or industry regulations."
An employer can violate labor laws in a number of ways. In regards to minimum wage, the Fair Labor Standards Act (FLSA) requires US companies to pay their workers no less than federal minimum wage, or $7.25 an hour. The FLSA also states that if employees work more than 40 hours week, their employer is usually required to grant overtime pay.
Some fashion retailers have been accused of breaking child labor laws. The DOL says the following in regards to child labor in the US,
The Fair Labor Standards Act (FLSA) sets 14 as the minimum age for most non-agricultural work. However, at any age, youth may deliver newspapers; perform in radio, television, movie, or theatrical productions; work in businesses owned by their parents (except in mining, manufacturing or hazardous jobs); and perform babysitting or perform minor chores around a private home. Also, at any age, youth may be employed as homeworkers to gather evergreens and make evergreen wreaths.
Now with some background information, we can discuss the incidents of alleged labor law violations. (Bear in mind, however, that some of these alleged violations involve workplaces located outside of the US, so the laws listed above may or may not be applicable.)
H&M
Earlier this month, factories in Cambodia were investigated for possibly violating labor laws. These factories produced clothing for the fast-fashion retailer H&M.
The Cut reported that Swedish TV program Kalla Fakta claimed that H&M was paying their Cambodian workers $61 a month. The Cut contributor, Alex Rees, writes,
And while that's currently the country's minimum wage, the figure is said to represent less than 25 percent of a fair living wage.
CocoPerez reported that H&M released the following statement in response to the accusations:
"Our code has the same level of ambition when it comes to the wage issue as other companies' Codes of Conduct; the legal minimum wage is the basic requirement, and with the ambition that one should be able to live off the salary. It is what you do that makes a difference, and when it comes to these issues we are in forefront. We want a permanent change, negotiated between workers and employers. This should be done by collective agreement that all workers in a country could benefit from."
Along with releasing this statement, H&M reportedly met with Cambodian officials to discuss their labor laws and minimum wage.
This accusation does not represent the first time H&M has been accused of violating labor laws. This past February, The Guardian reported that nearly 300 workers at a Cambodian factory fainted, allegedly because of working conditions. The accused factory was said to be a direct supplier of H&M.
A H&M spokesperson responded to the controversy, saying:
"Workers should earn a fair wage and we strive for decent supply chain working conditions. To tackle this challenge we last year joined the Fair Wage Network to find out more about how we can contribute to more fair wages."
Gap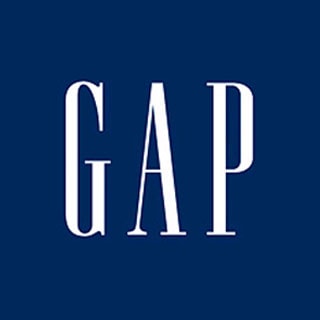 In 2007, a factory in India was raided after an investigation produced photographs and video of children as young as 8 years old working there.
According to The Telegraph, the factory in question was allegedly found to be a supplier for Gap after the video showed Gap's packaging and labels in the factory.
The Telegraph also reported that during the raid, it was revealed that not only had the factory hired child workers, but many of the children were reportedly not receiving any payment.
ABC World News reported on the raid as well. In regards to the working conditions, they stated,
The reporter, Dan McDougall, said the children were working without pay as virtual slaves in filthy conditions, with a single, backed-up latrine and bowls of rice covered with flies. They slept on the roof, he said.
When news of the invesigation and raid broke, Gap responded immediately. According to multiple news outlets, including CNN, ABC World News, and The Telegraph, Gap was not aware of the exploitation. ABC World News stated,
The multi-billion dollar global fashion company Gap has admitted that it may have unknowingly used child labor in the production of a line of children's clothing in India.
In a statement, Gap's spokesperson said,
"We appreciate that the media identified this subcontractor and we acted swiftly in this situation. Under no circumstances is it acceptable for children to produce or work on garments."
In addition to releasing the statement, Gap launched a full internal investigation.
Forever 21
Last week, the popular retailer Forever 21 was slapped with allegations that they had violated multiple labor laws. The Los Angeles Times reported on the incident, stating,
The Labor Department said an investigation into the Los Angeles retailer uncovered evidence of "significant" violations of federal laws on minimum wage, overtime and record-keeping by vendors supplying the company.
According to The Daily Mail, the company has allegedly been under investigation since 2008.
WWD reported that the DOL demanded information about Forever 21's contractors and their manufacturers' hourly wage documentation, worker's hours, and the retailer's employment practices. According to Refinery29, the DOL's administrator, Ruben Rosalez released a statement, saying,
Since 2008, our investigators have identified dozens of manufacturers producing goods for Forever 21 under sweatshoplike conditions. When companies like Forever 21 refuse to comply with subpoenas, they demonstrate a clear disregard for the law, and the Labor Department will use all enforcement tools available to recover workers' wages and hold employers accountable.
Following the incident, Forever 21 has denied the accusations. According to the LA Times, Forever 21 said it offered to meet with the agency and "promptly responded" to the subpoena with information that resolved the investigation.
The retailer stated,
[We are] surprised and disappointed that the department declined to meet before filing this action but looks forward to working with them to address any issues.
The DOL investigation and controversy is still ongoing.
More Information on Exploitation & Labor Laws
Want to learn about labor laws and instances of alleged worker exploitation? Check out these links:
What do you think?
Do accusations of labor exploitation by a retailer affect your shopping habits? What actions do you think need to be taken to improve the working conditions of factories worldwide? What do you think should be done to prevent exploitation of workers? Tell us your thoughts by leaving a comment!