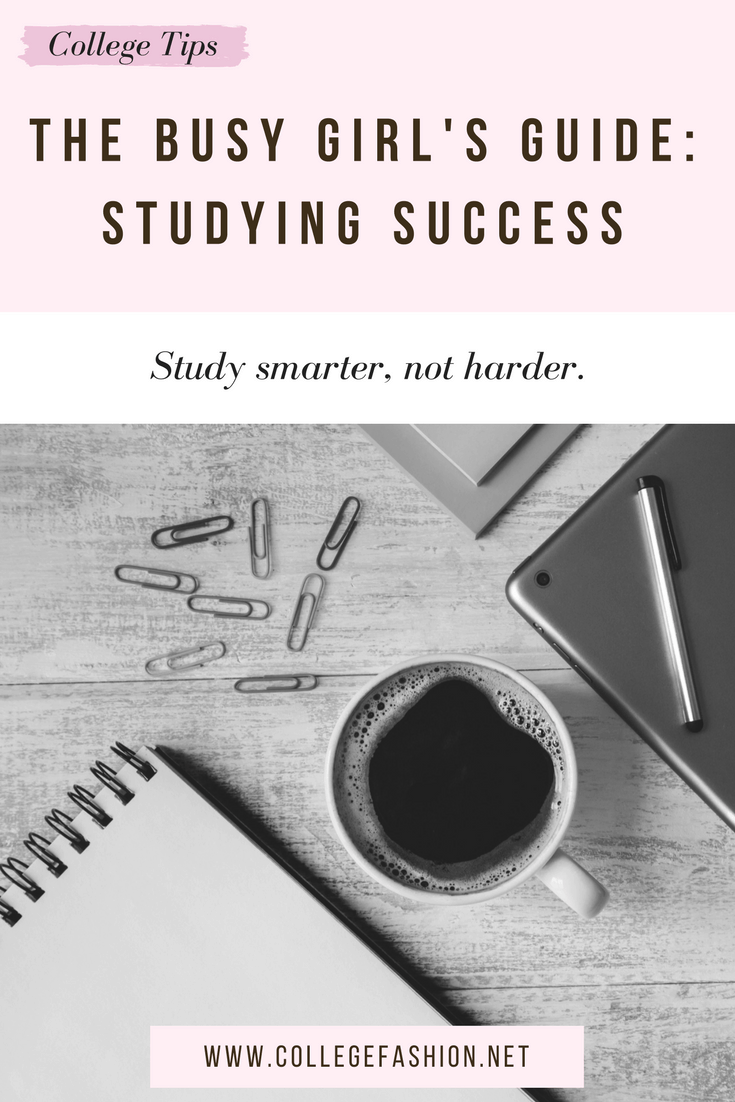 I've been thinking about studying a lot lately, and not just because I'm thinking of all the cute study outfits I made last week. Nope, I've been thinking about studying because like all you busy girls, my schedule is…well, busy.
Between jobs, heavy class loads, internships, social life needs, and more, it can be hard to find the time, let alone the energy, to study.
However, with a few tips and tricks to keep it simple (and fun!), there's no way that you won't be looking forward to studying this semester.
Quick Tips for Studying
Whenever I set up study days for myself (which could range from four hours in my dorm for a quiz to an all day hermit-style camp out in the library for a term paper), I try to keep three things in mind to get the most out of my studying:
Find the right study environment.
Find a study motivator.
Take your time.
These three factors are crucial to consider, because on different days, you'll need different strategies! Maybe one day, you're in a bad mood about your classes, or maybe you don't have time for more than a half hour of cramming.
What factors affect these three study tips? I'm so glad you asked.
1. Find the right study environment
First of all, consider what you need to be comfortable and to finish the given assignment. Just need an internet connection and some time alone? Stick to your room, then! Need a specific book and some motivation to study each time you look up? The library is your best bet.
Second of all, consider the time that you have for studying. If you just have an hour before your big test, it obviously makes more sense to stick to your room instead of spending your much needed time trekking to the library.
2. Find a study motivator
This could be anything, really. A trip to the movies with friends after you finish your paper, an episode of your favorite Netflix show after two sections of test prep, a yummy dessert if you finish reading a set number of pages.
Whatever gets you to push forward and go for the reward is a perfect motivator!
3. Take your time
No matter how awesome your study hideout or how cool your motivator is, if you rush through your study sessions, you're doing yourself a disservice.
True, studying isn't fun by any stretch of the imagination, but if you breezed through your study guide because you wanted to be done and not because you know the subject inside and out, it's going to show.
Take your time, and make it count.
Snack Idea for your Study Day
Maybe you'll use it as a motivator, or maybe it's a post-dinner study session and you deserve some dessert…no matter your reason, this dorm room cheesecake is perfect for snacking on in between your readings.
Study Outfit for a Busy Day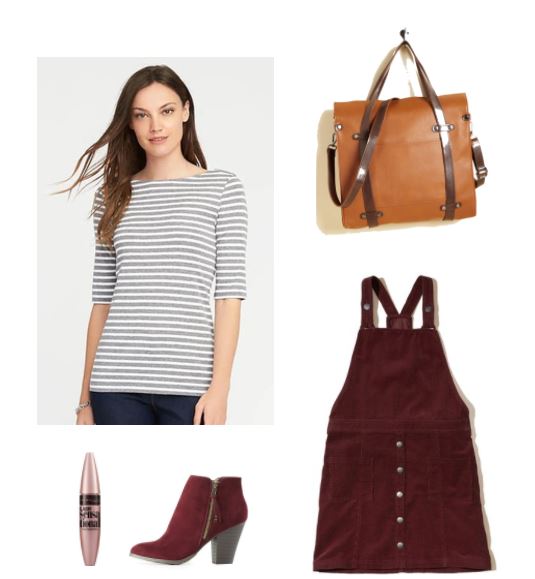 Products: Shirt – Old Navy, Dress – Hollister, Bag – Modcloth, Shoes – Charlotte Russe, Mascara – Maybelline
Maybe you have a date or girls night right after you get done with studying. Maybe you have a class presentation before you camp out at the library to write a paper. No matter what you need, you can still look cute when trying to squeeze in some study time.
The striped shirt is a chic classic that goes with everything, and this dress is perfect to layer over it. (If it's chilly, throw some tights or leggings under and you have the perfect fall outfit!)
The bag can fit your books and other study essentials while looking cute and not out of place if you head to the coffee shop after.
The booties and the mascara are the touches of cute for this whole outfit. Don't worry too much about makeup while studying — a few swipes of mascara will perk up your eyes, even if you just pulled an all-nighter. The booties take everything to the next level by tying the outfit together with matching colors and eye-catching details.
No matter how you dress, studying this semester just got a whole lot easier!
What do you think?
Do you have some busy days ahead of you? How do you stay on top of your schedule like a boss? What are you busy girls up to — and what do you want for tips? Let me know in the comments!