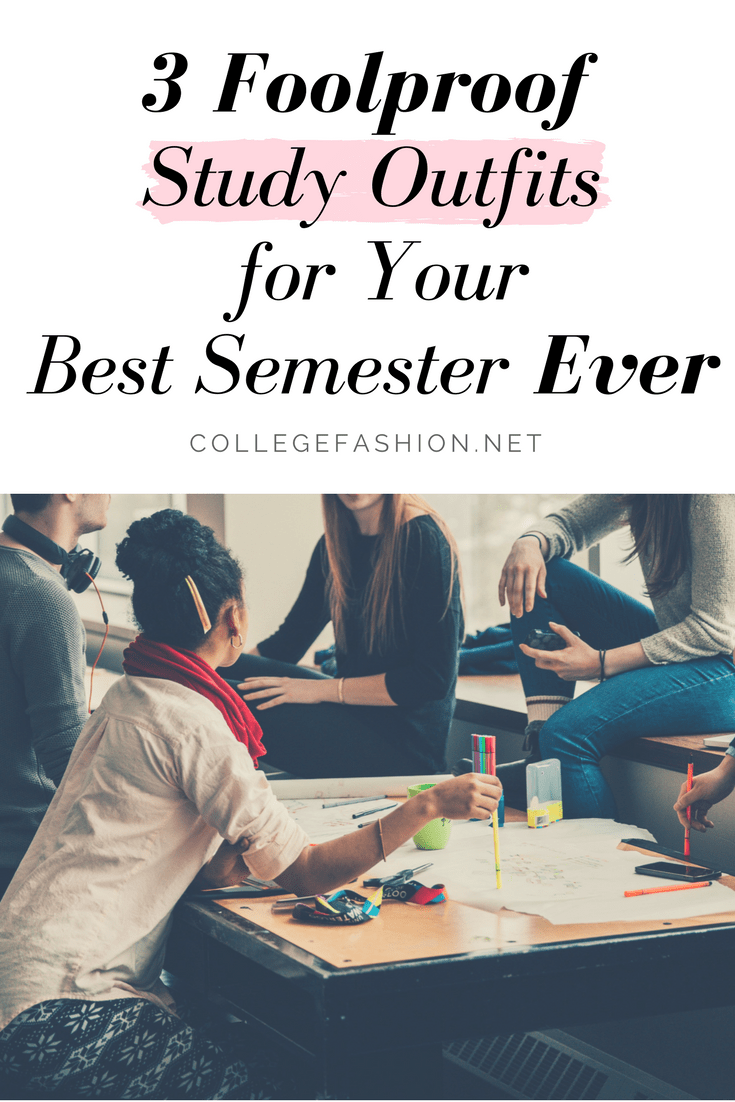 By this point in time, I think it's safe to say that everyone has successfully made it back to school! However, that also means that syllabus week has passed us by all too quickly, and now we need to get to work.
As college girls, we are more than used to all that studying entails — the long nights, the bargaining we do with ourselves for motivation ("If I finish this section, I'm giving myself an hour of Netflix," is a common one for me), the endless stream of notes and information that goes in one ear and out the other…especially when finals come up and you need everything to stick.
This semester, I'm trying to create better study habits for myself and start studying for everything earlier instead of at the last minute.
When I'm studying regularly, not only does the information start getting into my mind earlier, but I can make it into a fun occasion even by adding friends or even dates into the mix!
Whether you study with friends, your significant other or you go solo, we have the look for you. Read on for three cute study outfits:
Study Session with Friends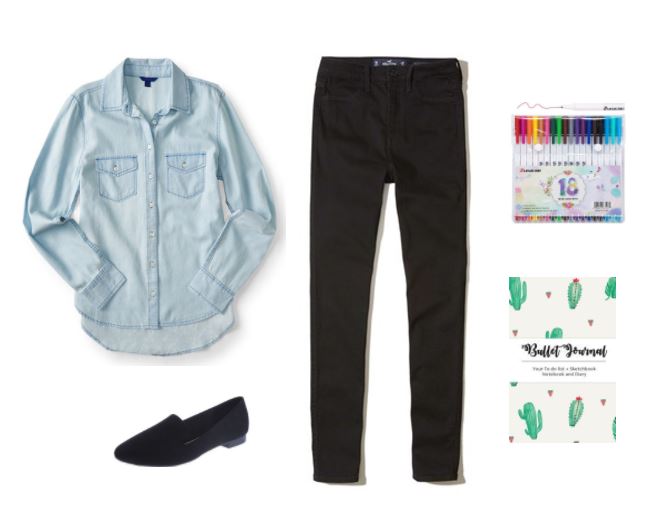 Products: Shirt – Aeropostale, Pants – Hollister, Shoes – Payless, Pens – Amazon, Bullet Journal – Amazon
Maybe you share a class with your best friend, or maybe you've always had a studying tradition with your friends at the campus coffee shop. In any case, when studying with friends or a study group, you don't have to dress to impress — you can be as casual as you want to be.
I created this study outfit with a library setting in mind. The pants and chambray shirt are simple enough without any embellishments that could make noise at study tables, but also cute enough that, with a touch of makeup and your favorite hairstyle, they could take you from the classroom to dinner with the girls.
The loafers are comfy (they're basically slippers!) and it's not a bad idea to have extra pens and your planner nearby — someone probably will need to borrow a pen and it's always nice to be able to plan the next study session in advance!
Study Date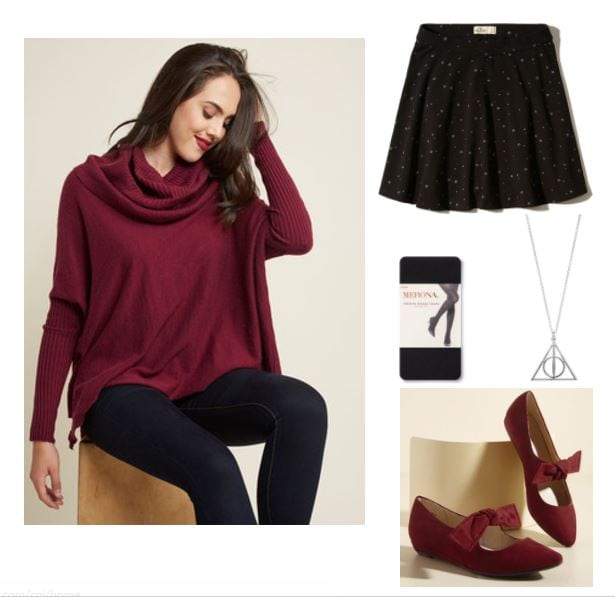 Products: Sweater – Modcloth, Skirt – Hollister, Tights – Target, Necklace – Kohls, Shoes – Modcloth
I'm sure that your bae has seen you on your "sweatshirt and yoga pants" days, but sometimes, it's just nice to get dressed up, right? This study outfit is a low-key and comfortable compromise — a pretty but cozy sweater, a soft skirt, flats instead of heels? Sign me up!
I especially like the sweater and shoes not only because they match, but because they just scream "autumn" to me. Add a skirt of your choice (I loved the stars on this one) and then some tights to keep your legs from getting chilly. Finish off with a nerdy reference, and you'll be looking smart while you dazzle your date with your wit!
Solo Cram Session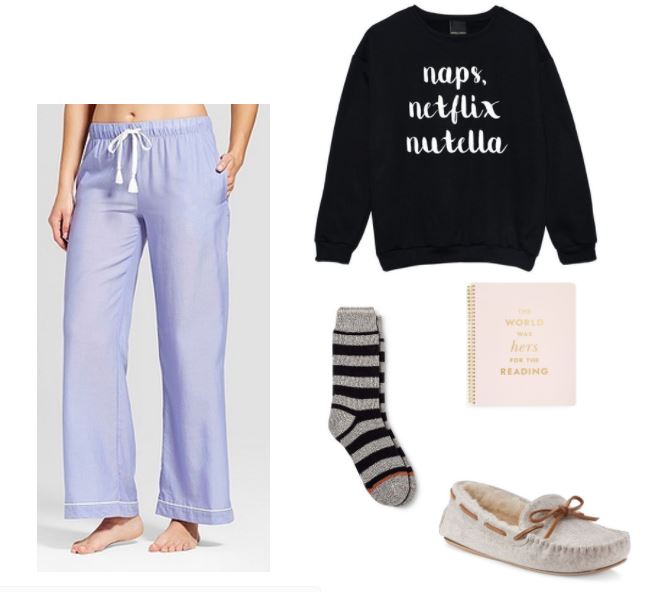 Products: Pajama Pants – Target, Sweatshirt – Etsy, Socks – Target, Slippers – Kohls, Notebook – Macy's
I'll admit it — this study outfit is my usual go-to, and not just because I don't often remember to schedule study sessions with my squad. There's just something so nice about knowing that, as soon as I finish studying, I can go right to bed.
Slip on some pretty pajama pants to lounge around in and throw on your favorite sweatshirt for some added comfort and warmth. No matter if you prefer socks to slippers or vice versa, when you're in your space, there are a few cozy options for your feet. Don't forget your trusty notebook and textbooks because otherwise, you're all but dressed for a Netflix marathon.
What do you think?
What classes have you studying hard this semester? How do you stay cozy while studying? Any cool events coming up for you that you're excited to dress up for? Let me know in the comments!