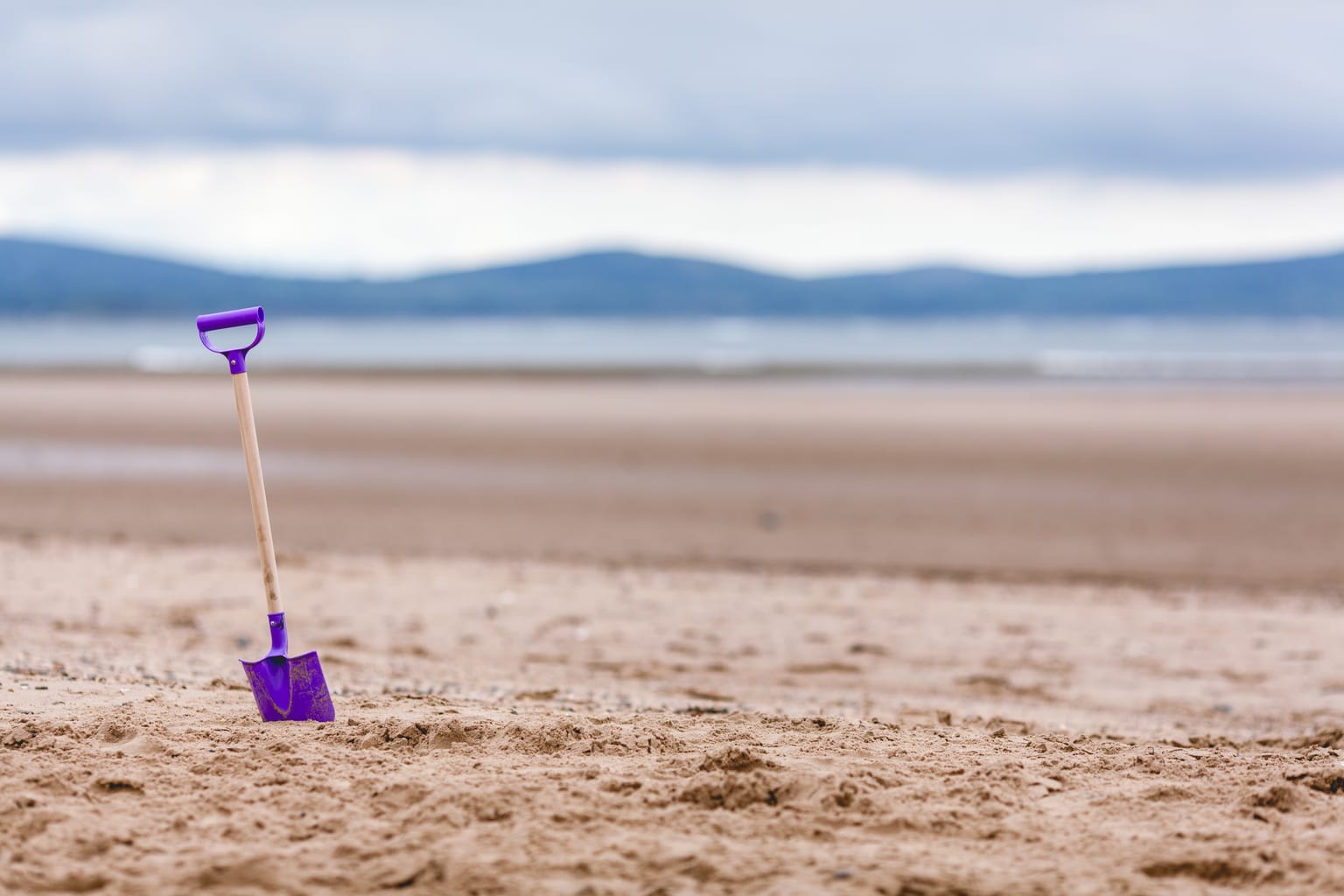 Is there anything more classic than spending a summer day at a beach? If you live near the coast like me, you look forward to the season when it's the perfect level of excruciatingly hot to necessitate a nice, refreshing trip to the shore.
Even if you live inland, it can be just as cool and relaxing to spend a day by the pool or a lake.
Although I like the idea of the beach, I often find myself not very interested in actually getting in the freezing water. Instead, I spend my time enjoying the shore, usually with one of the following three fun beach activities!
When you're spending a day at the beach, fun activities are a must. The good news is that all three of these beach activities can be accomplished near any body of water, so just pick whatever is closest and get ready for some of my favorite fun things to do at the beach, lake, or pool:
Fun Beach Activities: Picnic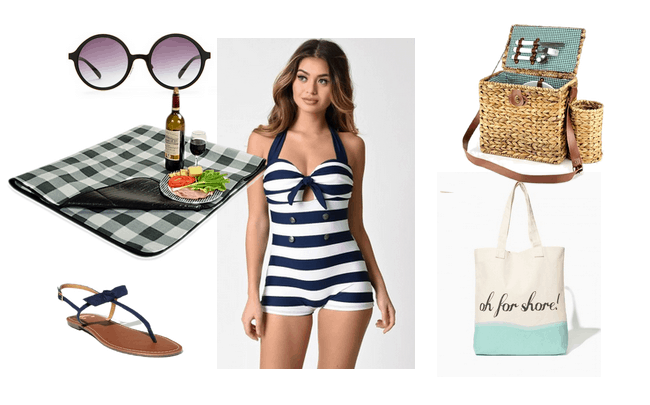 Products: Sunglasses – Forever 21 , Picnic Blanket – Bed Bath & Beyond, Sandals – Charming Charlie, Swimsuit – Unique Vintage, Picnic Basket – Amazon, Tote – Charming Charlie
Picnics in general are just inherently adorable, and the beach is definitely my favorite setting for them. There's nothing better than a beach picnic, guys!
Start with a waterproof picnic blanket like the one above — the plastic coating will make dusting off sand easy in addition to avoiding water. You can store all your food in a cute, insulated wicker basket (this one comes with utensils and plates too!) and if you're not sure what to pack for lunch, cold foods that are easy to serve like sandwiches and salads are always a good idea.
(Psst: PopSugar did a great roundup of delicious, upscale beach picnic foods!)
For a beach look that matches the vintage-y feel of a picnic, try a retro-inspired swimsuit like this nautical one from Unique Vintage, paired with round sunglasses, bow sandals, and a cute beach-pun tote bag.
Fun Beach Activities: Photoshoot
Products: Necklace – Walmart, Lipstick – MAC, Texturizing Spray – Target, Dress – Macy's, Shell Crown – Etsy, Bracelet – Inspired Silver, Red Nail Polish – Bed Bath & Beyond, Blue Nail Polish – Jet
Everyone is already caught up in the idea of "do it for the 'gram," so the beach is the perfect place to both relax AND load up on some aesthetically pleasing pictures to post later.
To make yourself look like an ocean princess, start with a pale blue maxi dress and then glam up with some ocean-themed accessories, like a turquoise statement necklace. If you, like me, prefer to go all out, add a shell crown and starfish cuff bracelet.
Use some texturizing spray to get those enviable beach waves in your hair, then accent your makeup with some fun coral lipstick and deep red or turquoise nail polish.
Fun Beach Activities: Reading in the Shade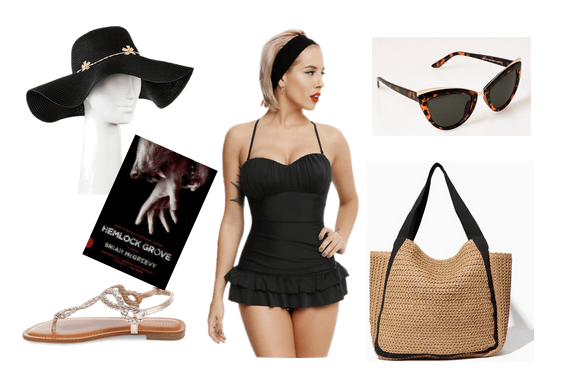 Products: Hat – Target, Book – Amazon, Sandals – Target, Swimsuit – Hot Topic, Sunglasses – Unique Vintage, Tote Bag – Charming Charlie
My personal favorite thing to do at the beach is relax with a good book. It's just nice to have a chance to read without any distractions or interruptions.
One of my favorite books that I've read recently is Hemlock Grove (don't watch the Netflix show. Hated the Netflix show.), because it has the perfect balance of exciting plot, horror, romance, and mystery. I breezed through it in two days. 10/10 would recommend.
For this look, I went with a nice monochromatic black ensemble, featuring this gorgeous ruffled one-piece from Hot Topic. I accessorized with some gold sandals. Use a large floppy hat and sleek cat-eye sunglasses to keep the sun off your face (and off your book!), and store your things in a woven tote bag.
What do you think?
What's your favorite thing to do at the beach? Which one of these activities sounds like the most fun to you? Let me know in the comments!