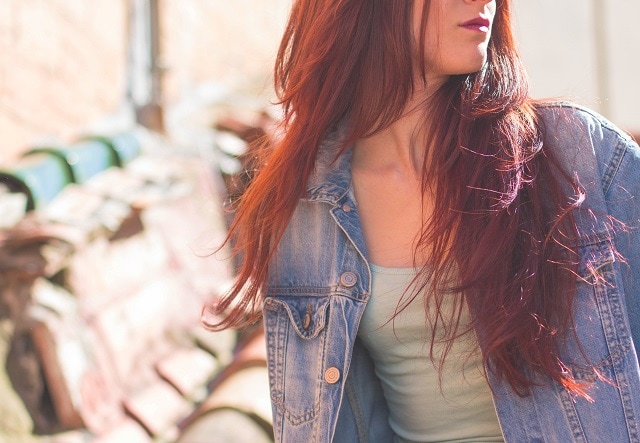 Once Summer hits and the temperature starts to rise, the hairstyle du jour is definitely the beach wave. The effortless, easy style gets you out the door quickly so you can enjoy the nice weather and it has that perfectly undone look we all covet.
However, many of the most raved about products to get beachy waves tend to have a high price tag. (Hi, Bumble and Bumble Surf Spray!) It's totally not necessary to spend a lot to get this look. This summer, spend your cash on fun activities like a trip to the amusement park or weekend at the beach rather than your hair products!
Here are three awesome products for getting beachy waves that are all under $5 a pop:
L'Oreal Paris Txt It Tousled Waves Spray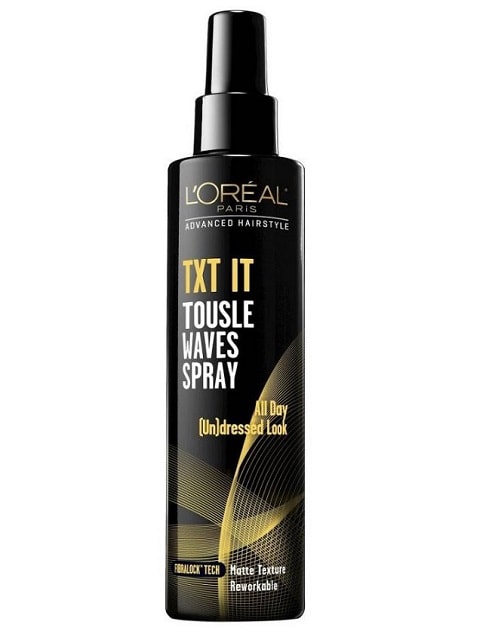 L'Oreal Txt It Tousle Waves Spray – $3.99
This product gives you the perfect amount of texture without being sticky or heavy. It is more of a wet product, so it works great on wet or dry hair.
I like to use it on my natural, air-dried hair to get some texture, but I will also use it as a finishing spray after giving myself some loose curls to add volume and make them look more natural. Since it isn't a sticky product it allows your hair to still move throughout the day, making it really look like you just stepped off the beach!
L'Oreal Boost It High Lift Creation Spray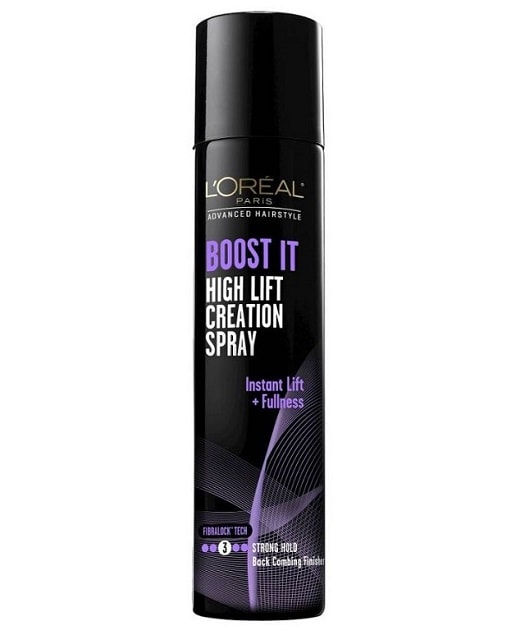 L'Oreal Boost It High Lift Creation Spray – $3.99
Sea salt spray can sometimes be too heavy for those with finer hair: the texture and liquid consistency can weigh hair down. For those who have that problem, I highly suggest this Boost It spray. Although it is not labeled as a sea salt spray, it gives your hair very lightweight texture.
This spray is formulated to be a little lighter than your usual aerosol hair spray and so it does not weigh down your hair at all-it does the opposite! The spray gives you tons of texture and volume. Sometimes in the summer I will replace my hairspray with this product for a more natural, movable look.
Not Your Mother's Beach Babe Texturizing Sea Salt Spray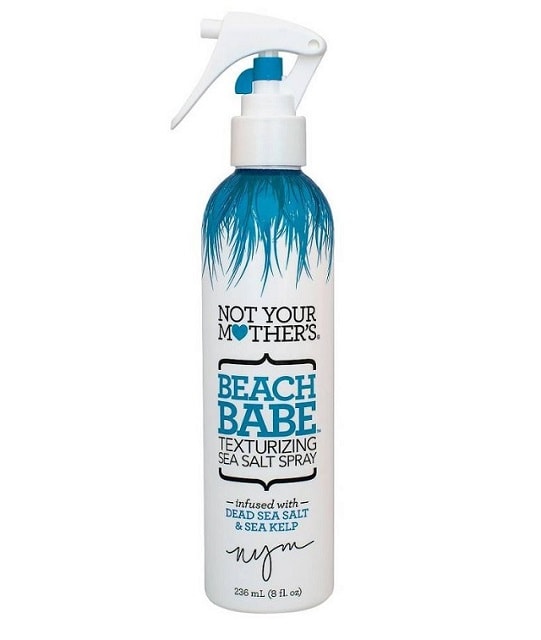 Not Your Mother's Beach Babe Texturizing Sea Salt Spray – $4.79
Not Your Mother's is a super popular brand with the YouTube vlogger community, and this spray is one of their most famous products. This cult classic is perfect for defining natural curls and waves without weighing hair down. This can also be used on wet or dry hair to create that natural, texturized look. It's a classic salt spray at a super awesome price – every girl needs to own this!
How do you get beachy waves?
Do you have a go-to product to add texture to your hair in the Summer? Have you tried any of these products, and if so, what did you think of them? Let us know in the comments!