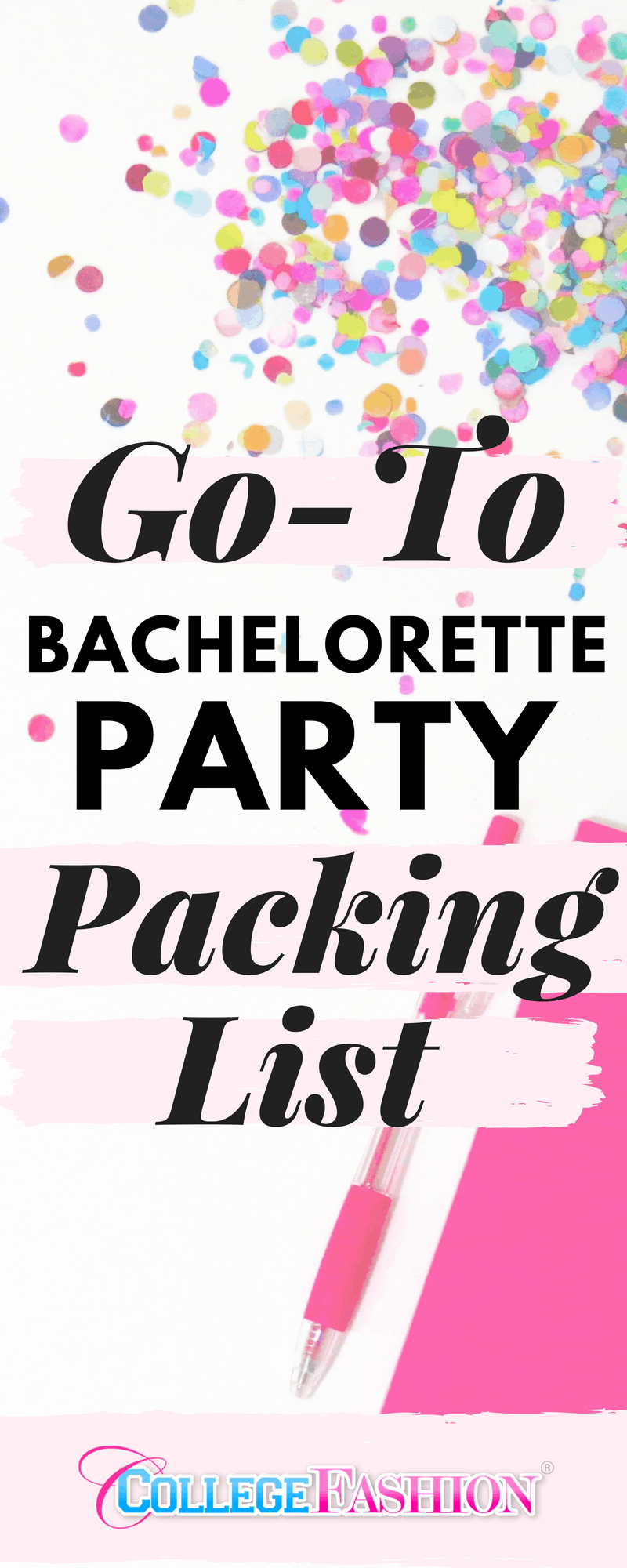 Surprise! Your sister (or cousin, or best friend from home, or co-worker…) just got engaged! Suddenly, those crazy fun Bachelorette parties in the movies are your reality and you're kind of a newbie to the whole "wedding" scene. Don't worry, this is your ultimate survival guide!
A weekend with your recently engaged BFF and her bridesmaids is one of the most carefree and fun trips a girl can take. These trips are special because it's rare that everyone can take the time to make mini-vacation happen. Although there's a lot of planning involved, these trips will create memories that will last a lifetime.
As a college student, trips can be few and far between with multiple classes, internships, and part-time jobs. Any opportunity to celebrate is a must! Whatever your destination may be, whether it's a drive to the beach house, hoping on a flight to a new city, or a stay-cation in your own, a good bachelorette party packing list is non-negotiable.
Here are some must-haves to pack for a bachelorette party weekend:
1. Swimsuit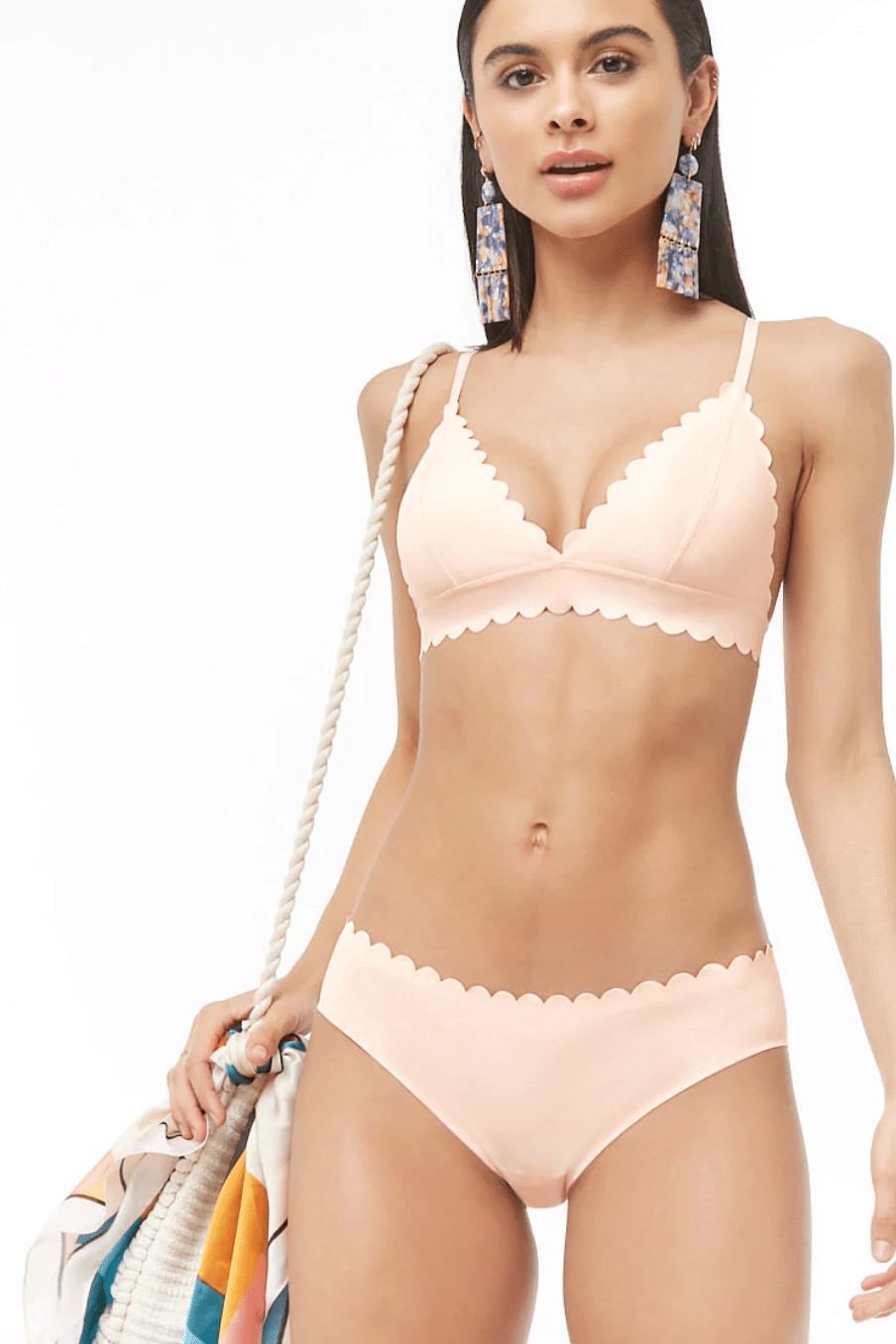 Product: Forever 21
Depending on the location of your trip, a cute swimsuit is most likely a necessity! Pick one that's versatile like these bodysuit one-pieces. This item can easily go from poolside to a night out – just make sure you don't hang out too long in a wet suit!
2. Sandals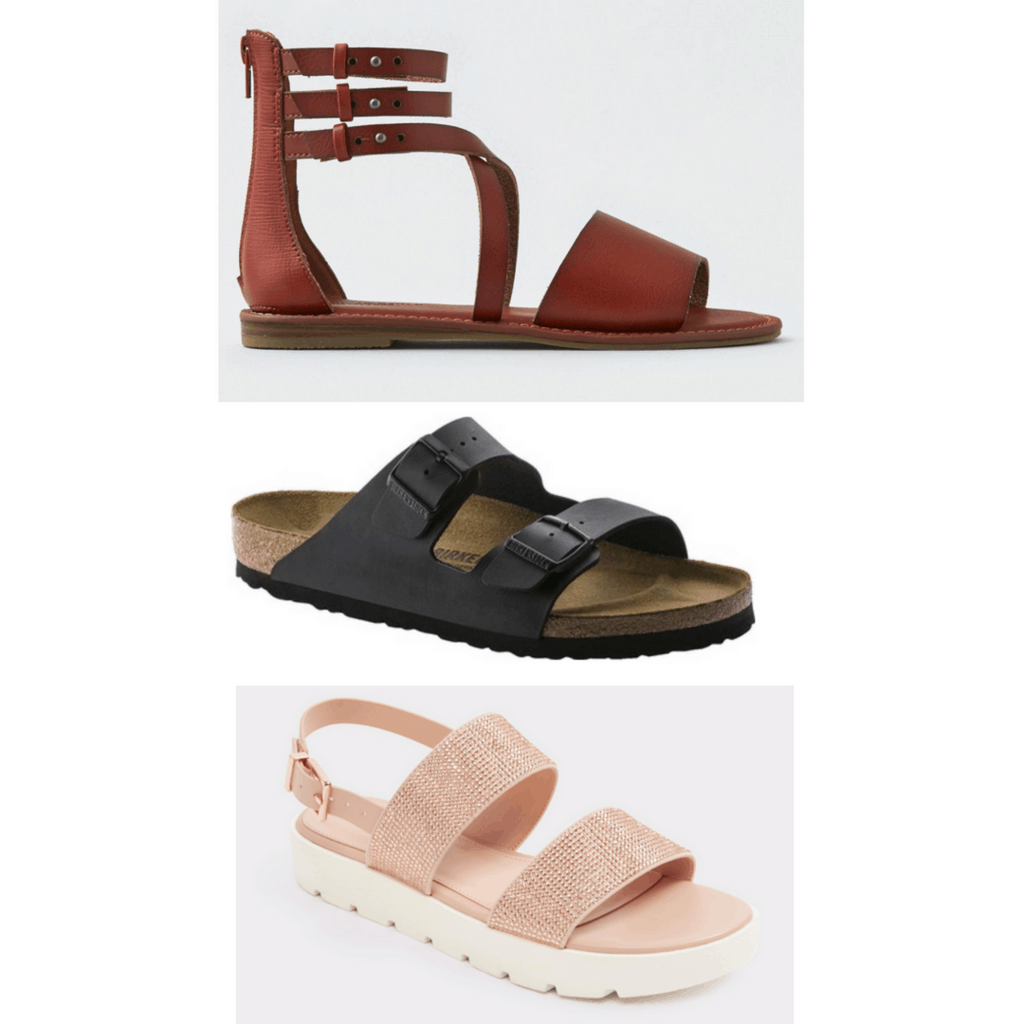 Products (top to bottom): American Eagle, Shoes.com, Aldo
Sandals are such a comfy and versatile footwear option, no matter what your destination is. Whether you're going for cute or comfort, these three options here are some great choices. Personally, I love a good pair of Birkenstocks — your feet will feel great all day and they go with basically everything from jeans to shorts. They're definitely a worthwhile investment to make!
3. Sundress/Romper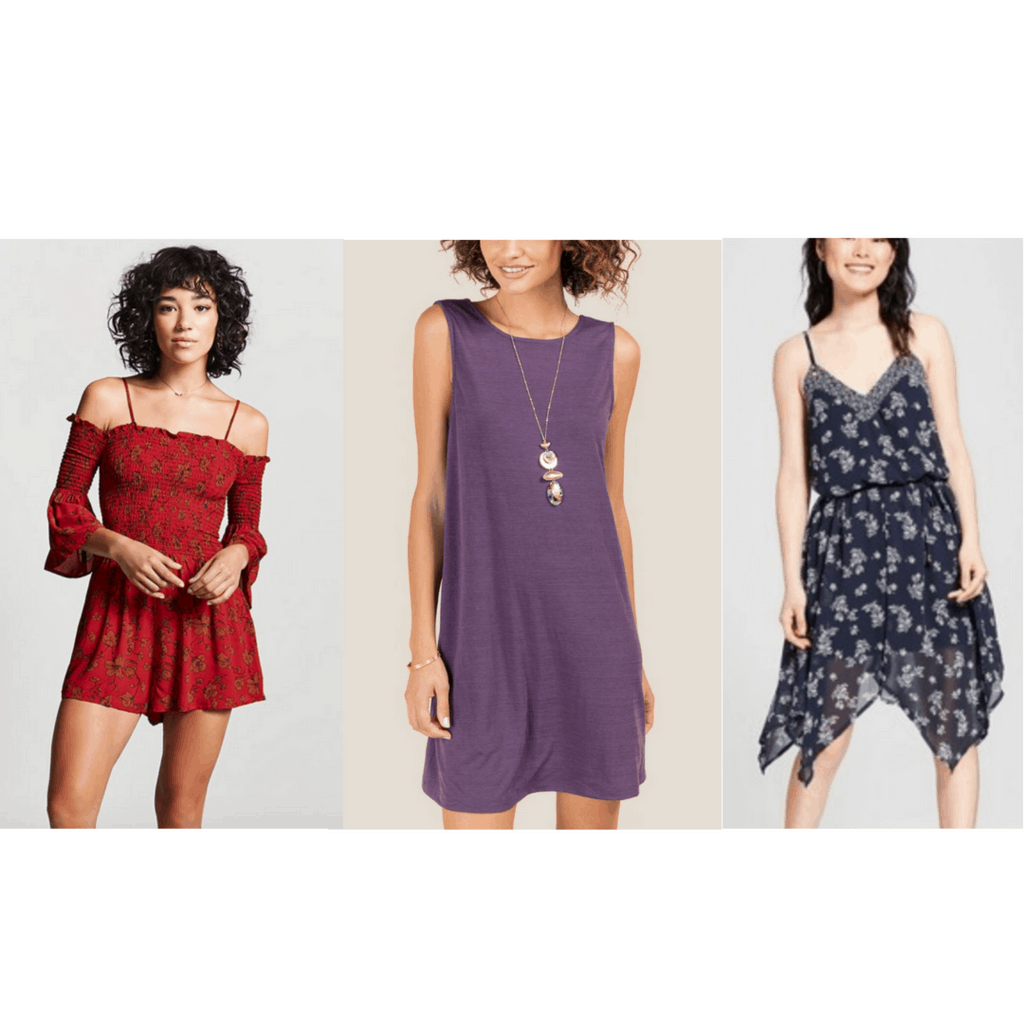 Products L-R: Forever 21, Francesca's, Target
Next up is a total summer staple: a sundress! I also included a romper because they're another great option for something to take you from day to night. Whether you're hanging by the beach or hitting up a bar crawl, a classic sundress is the perfect choice. This trip is all about having fun with your girls, so picking a comfy, casual piece is key!
4. Maxi Dress/Jumpsuit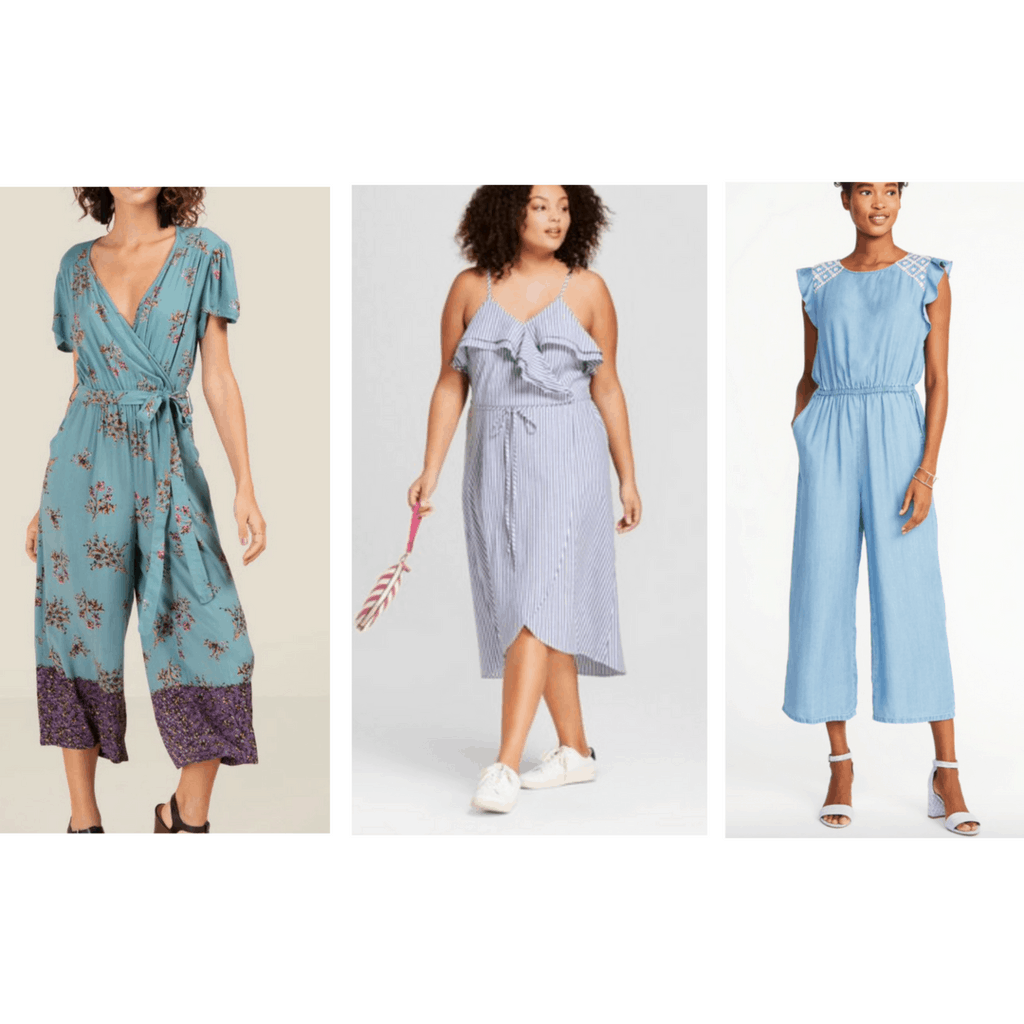 Products L-R: Francesca's, Target, Gap
The next piece not to forget is a jumpsuit or maxi/midi dress. This piece can be a little more formal than the sundress or romper you packed, which is perfect for a dinner or night out on the town. It's all about packing quick, easy pieces that require no fuss, which is exactly what a jumpsuit is! Having your whole look in one piece makes packing and changing that much easier so you can spend your time with your girls and not coordinating outfits.
This piece is different because it's more of a grown-up look. While shorts and tanks or mini-dresses are fun for a night out in college, sometimes these weekends have more of a mature vibe depending on the girls in your party. This piece is still fun and versatile while giving you a more "grown up" look. Have fun with prints and patterns to show your personality!
5. Heels (Wedges or Block Heels)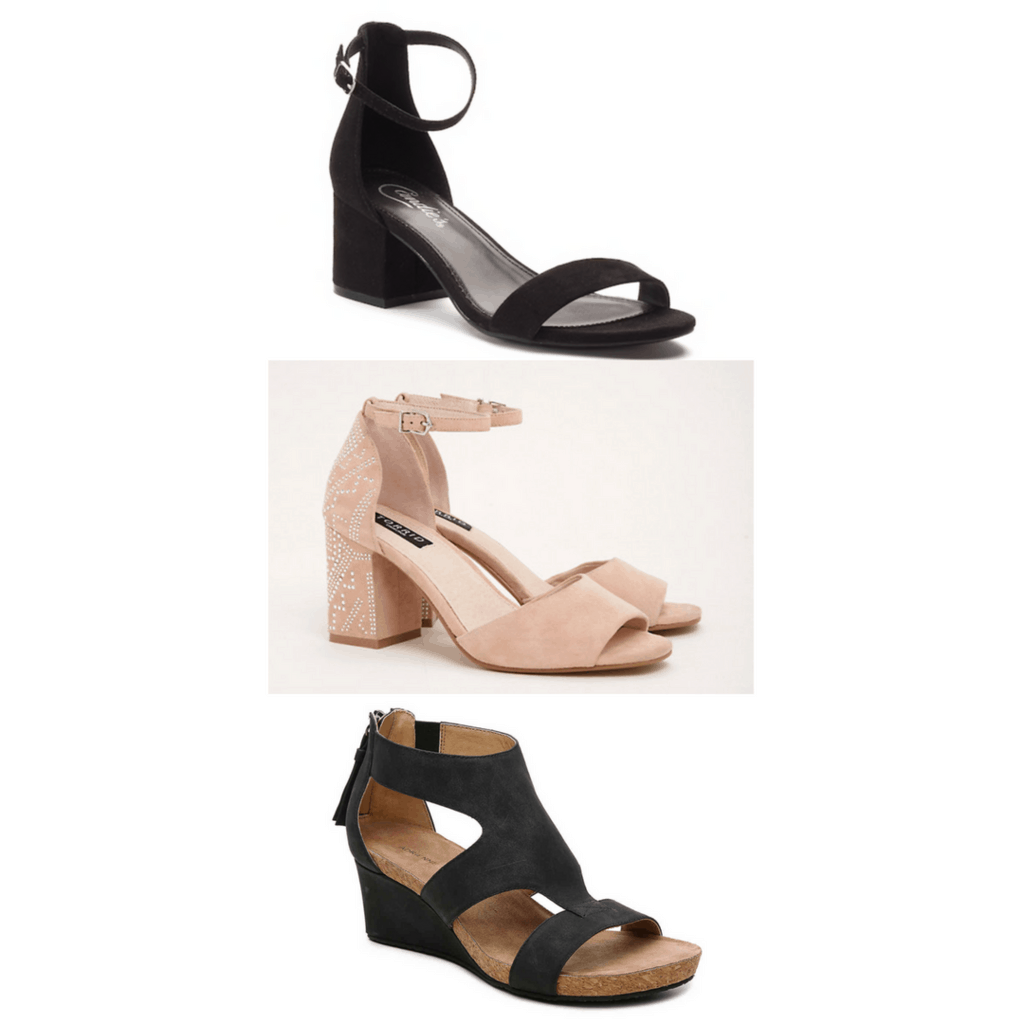 Products (top to bottom): Kohl's, Torrid, DSW
Next on our list is a trend that's been seen everywhere these days – block Heels/wedges. Depending on your style, block heels are a great choice for shoes with a little lift that are still super comfy and easy to wear. Wedges are another great option as well. Feel free to dance the night away or run around town in these super cute shoes.
6. Sneakers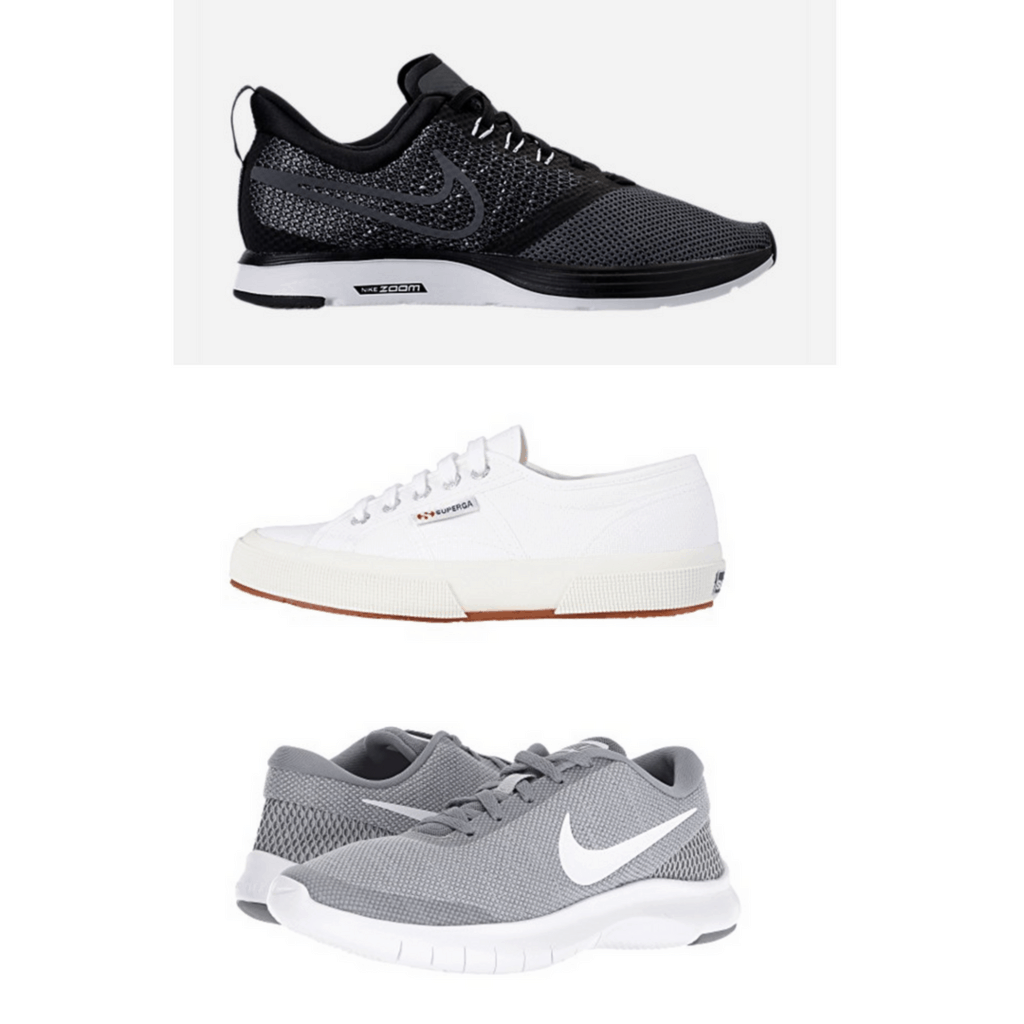 Products (top to bottom): Finish Line, Zappos, Zappos
Lastly, always bring a good pair of sneakers! While you may be hitting the beach or pool for most of your weekend, you might also want to squeeze in some sightseeing. Sneakers can be worn with leggings a cute tee for those much-needed brunches or you might want to do a group activity like a hike! My favorites are the white Superga sneakers, which are also the shoe of choice for stars like Kate Middleton and Emma Watson.
7. Bachelorette Accessories!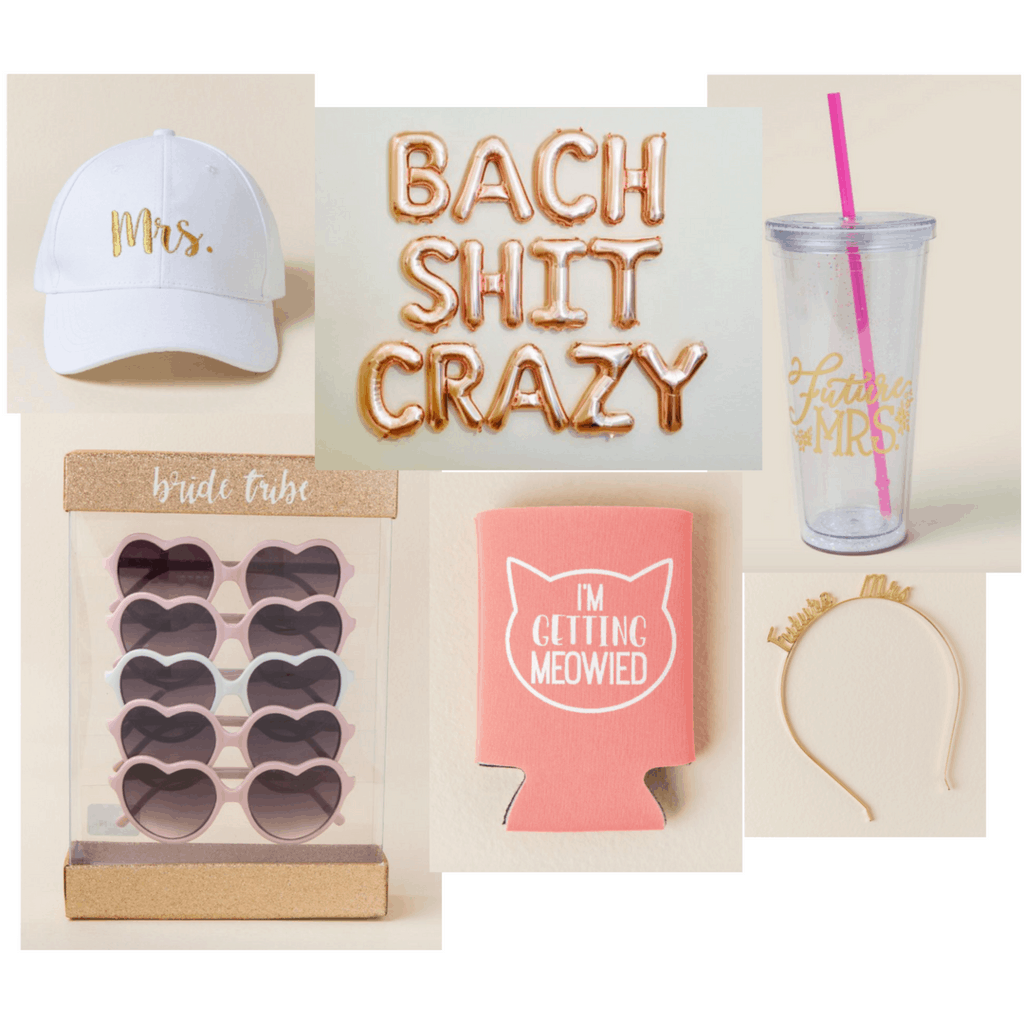 Products: Hat – Francesca's, Balloons – Etsy, Cup – Francesca's, Sunglass Set – Francesca's, Coozie – Francesca's, Headband – Francesca's
Don't forget to pack some fun bachelorette accessories! Most of these are from Francesca's which has a great selection of super cute bach-themed party favors and accessories. You can also check out Etsy as well for custom t-shirts and other fun goodies.
Guides for Specific Locales:
We've also written about what to pack for a bachelorette weekend in specific locations, including what to wear for a bachelorette party in Miami. Check out that article for more specifics!
What's on your bachelorette party packing list?
This is a list of basics you'll need. Make sure to tailor your own packing list to your destination and itinerary! I hope this list gives you a great outline of must-haves so you can get packing and enjoy your Bachelorette weekend.
Comment below for some tips and must-haves you have from your girl's weekends that you want to share!