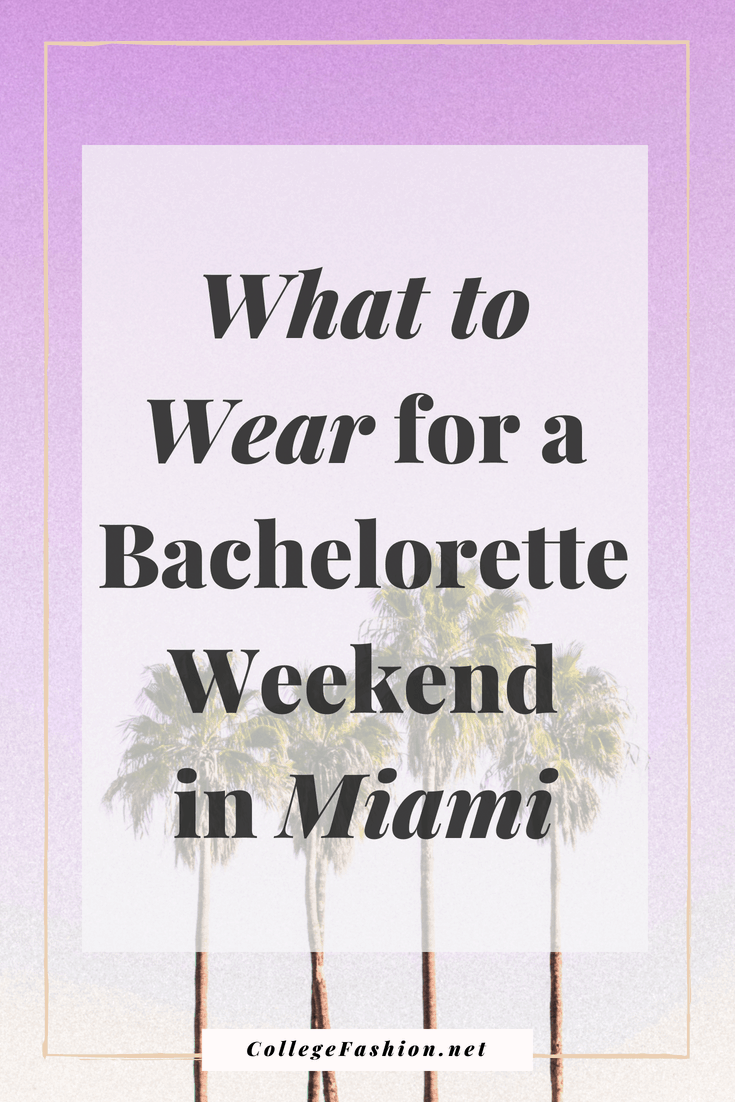 A few weeks back, we shared what to pack for a bachelorette party weekend. Now we're getting specific, with recommendations for specific destinations you might be visiting.
There a ton of potential destinations out there for some awesome bachelorette weekends, but none quite as crazy as Miami. With a similar party scene to Vegas but a lot more sun and sand, South Beach is an ultimate location for a crazy fun time.
Here's what to wear for a bachelorette party in Miami:
What to Wear: By the Pool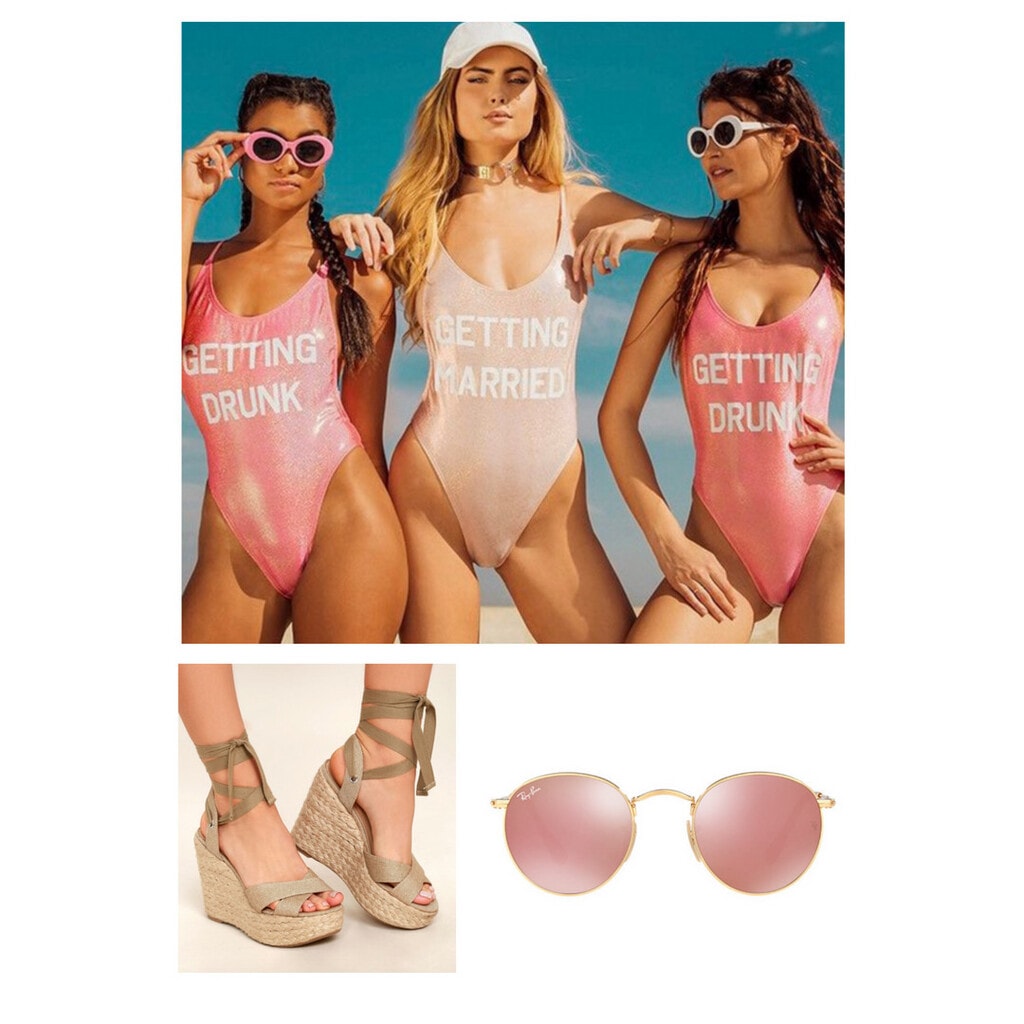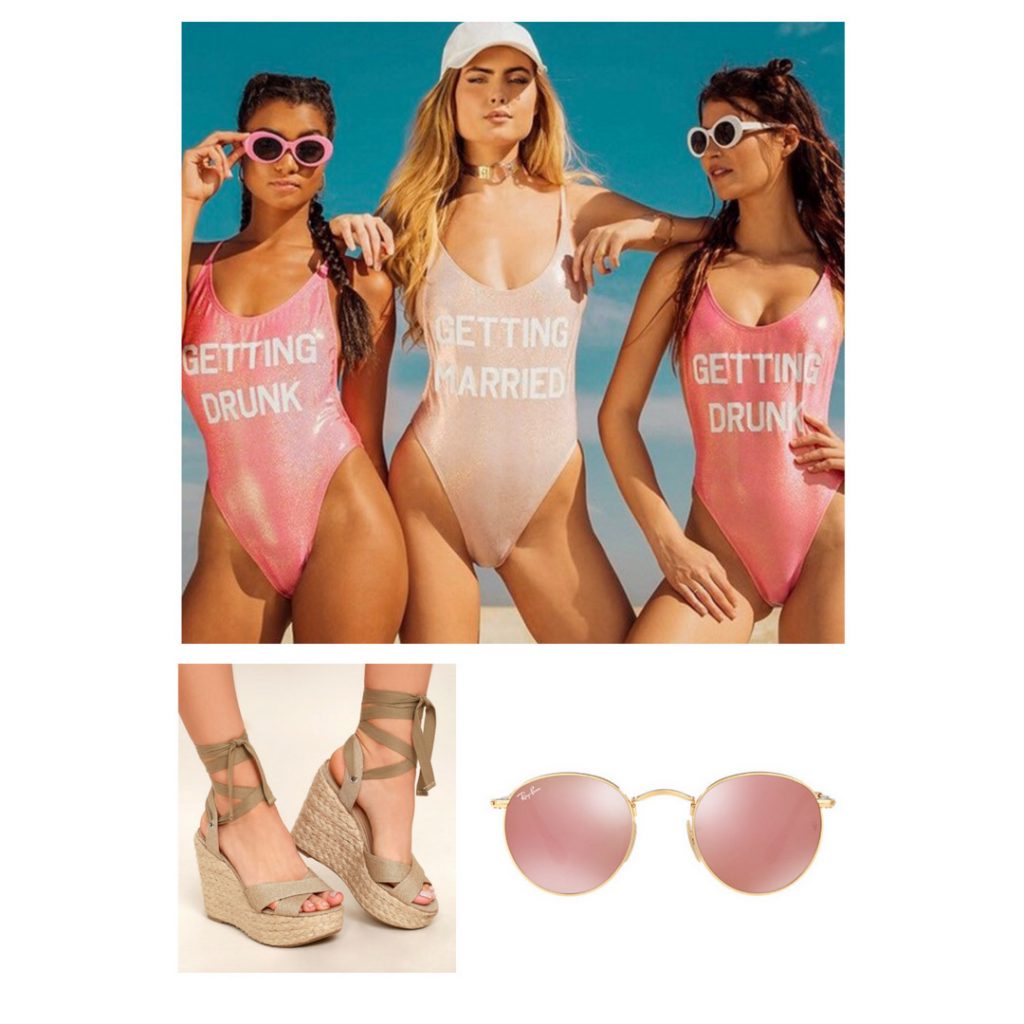 Products: Bathing Suits – Etsy, Wedges – Lulus, Sunglasses – Sunglass Hut
A big recent trend for bach weekend trips is custom one piece swim suits. This idea is super fun and easy. A lot of sellers on Etsy offer options, but there are a ton of cute pieces on sites like BooHoo, Forever 21, and so on. Etsy might be your best option for a more customized style, like the one I attached here. Lounging by the pool never looked so cool, especially when you get some cool sunnies and wedges. This look is a staple for many pool bars/clubs in Miami.
Surfcomber and Hyde Beach Lounge are popular spots in the area to take cute candids by the pool and soak up some sun. Don't forget your sunscreen and hat if you'll be hanging outside all day!
What to Wear: At the Club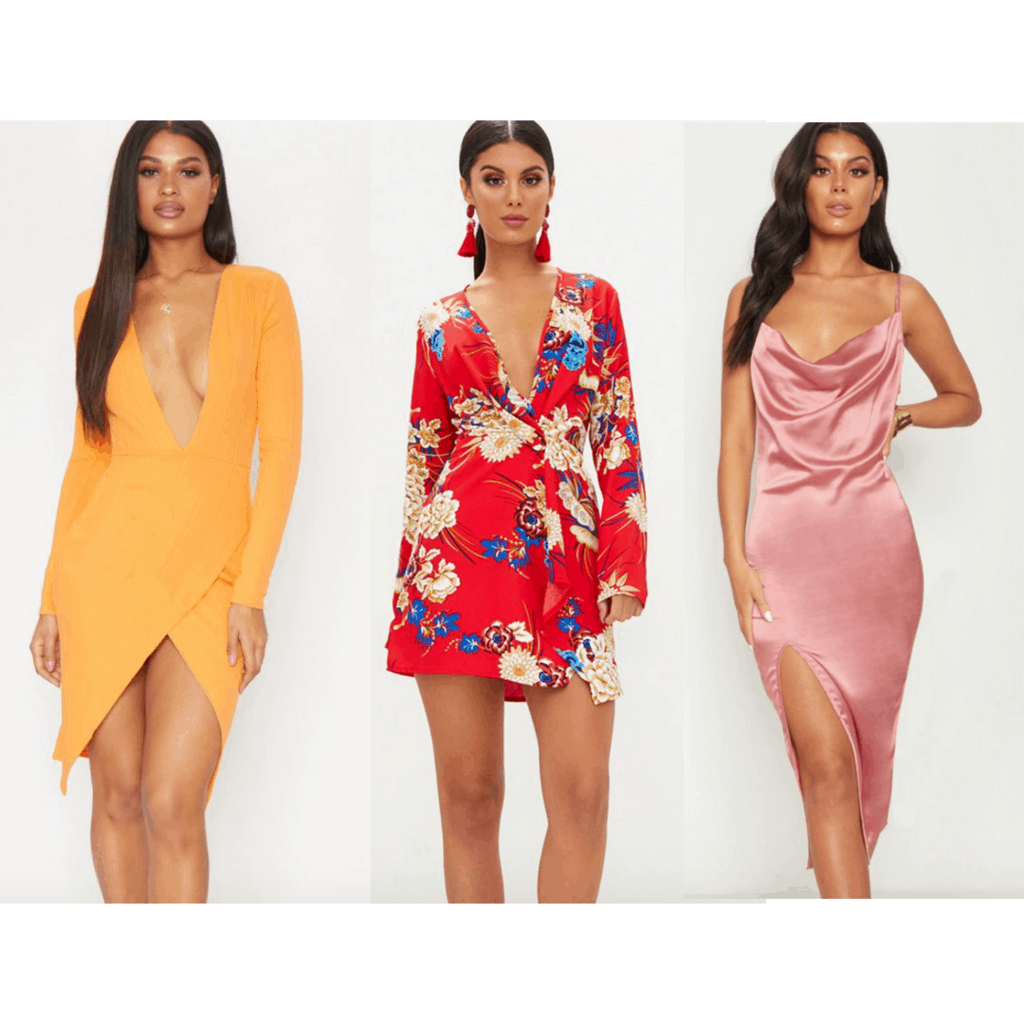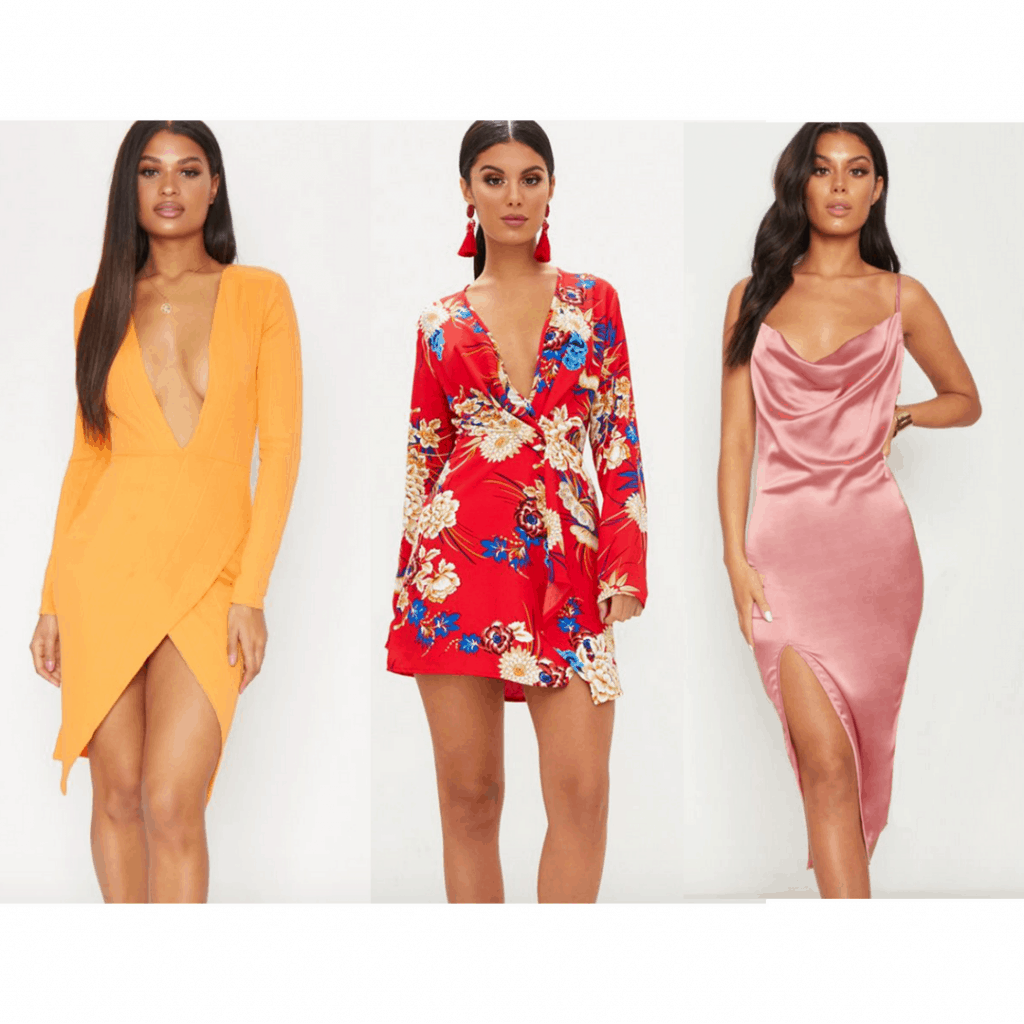 Products: Orange Wrap Dress, Red Floral Wrap Dress, Satin Midi Dress – All from Pretty Little Thing
All three dresses featured come from Pretty Little Thing, which is a great site to find some awesome pieces ranging from on-trend to retro or whatever your look may be. Chances are you'll be hitting a club during your time in Miami (LIV is the most popular, Story is a similar one to consider as well), so you need to be prepared with an outfit.
There are a ton of club looks out there, and definitely wear what you're most comfortable in! Typically, clubs have dress codes, meaning you can't exactly roll up in your flip flops and ripped jeans but make sure you wear something you'll be able to move in. Dress to impress and have fun!
What to Wear: For Excursions and Exploring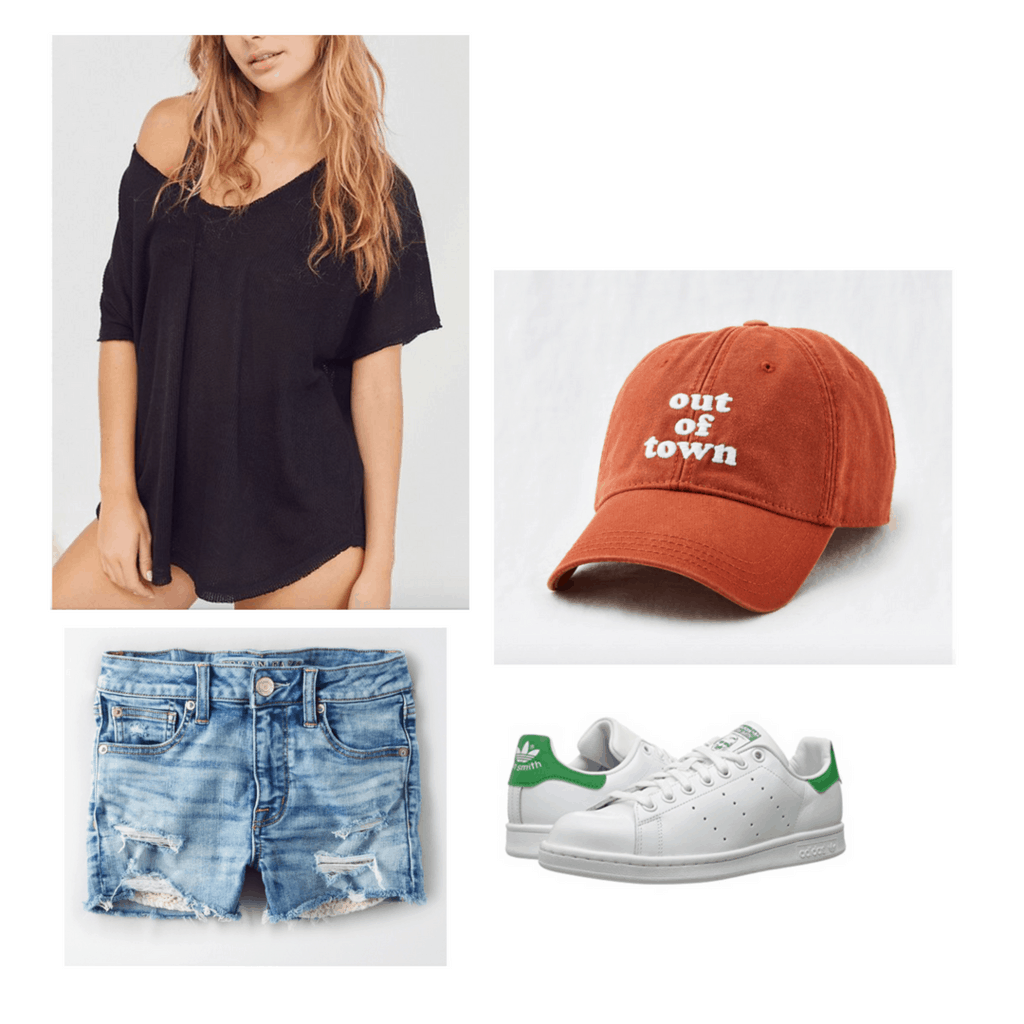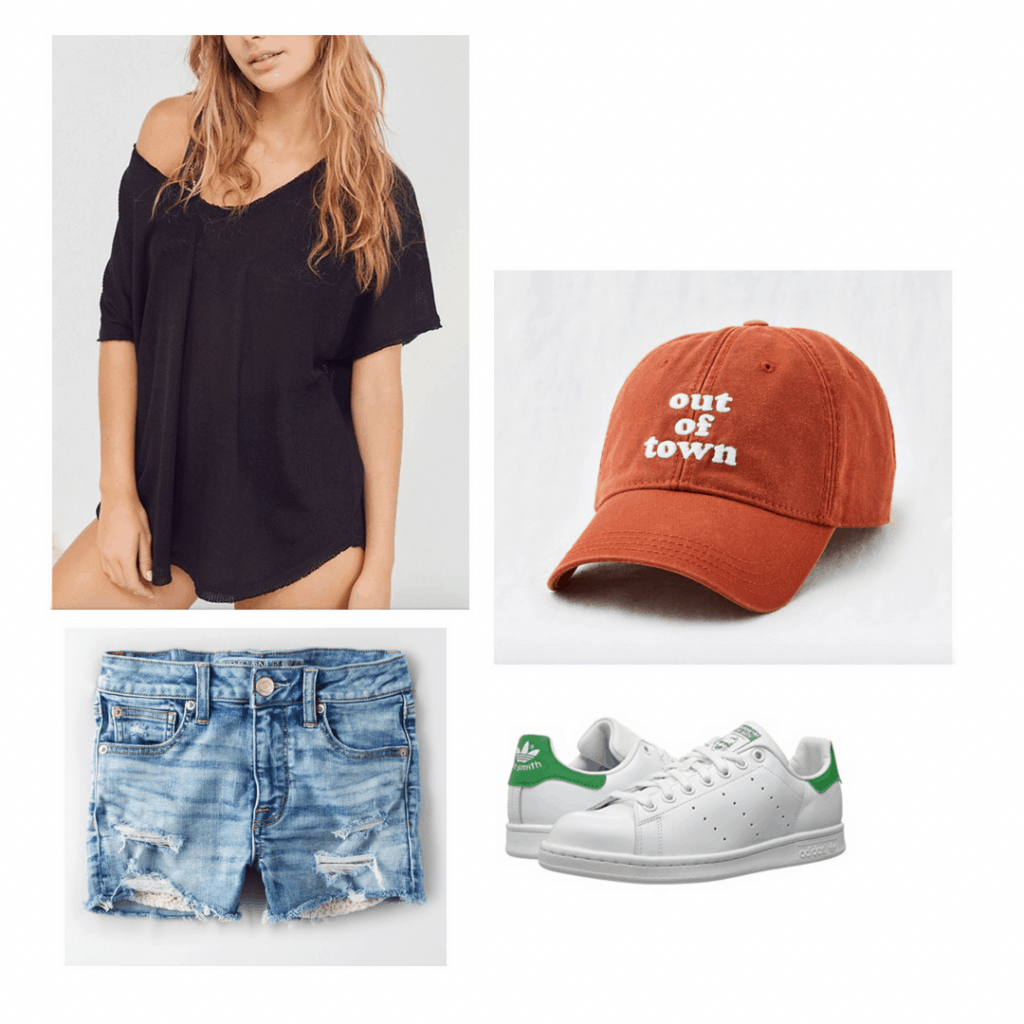 Products: Oversized Tee – Urban Outfitters, Jean Shorts – American Eagle, Hat – American Eagle, Adidas Stan Smith Sneakers – Zappos
Not every part of your weekend trip needs to involve drinking or pools, there are a ton of awesome things to do in Miami/South Florida! Take a day trip to Fort Lauderdale or Key West, go parasailing, try out speedboats — the possibilities are endless. This look is super casual but still cute. An oversized tee to hang off the shoulder or tie up, ripped jean shorts, a trendy dad hat, and cool sneakers work for every day and definitely function well in the weather.
Keep tabs on other events going on in the area during your visit. Tons of bands/DJs play in Miami every weekend. Chances are that while you're down you'll be able to get tickets to some really cool shows. Art Basel is also another popular time to visit. It takes place in December every year and showcases some of the craziest art you'll ever see.
Have you been to Miami? What activities would you recommend?
Miami is an incredible destination for any girl's trip all year round, so definitely put it on your must-visit list!
If you have any more recommendations on bach-weekend destinations to feature, share below! I'd love to hear any other tips or tricks you might have on how to make the most of a bach-weekend.