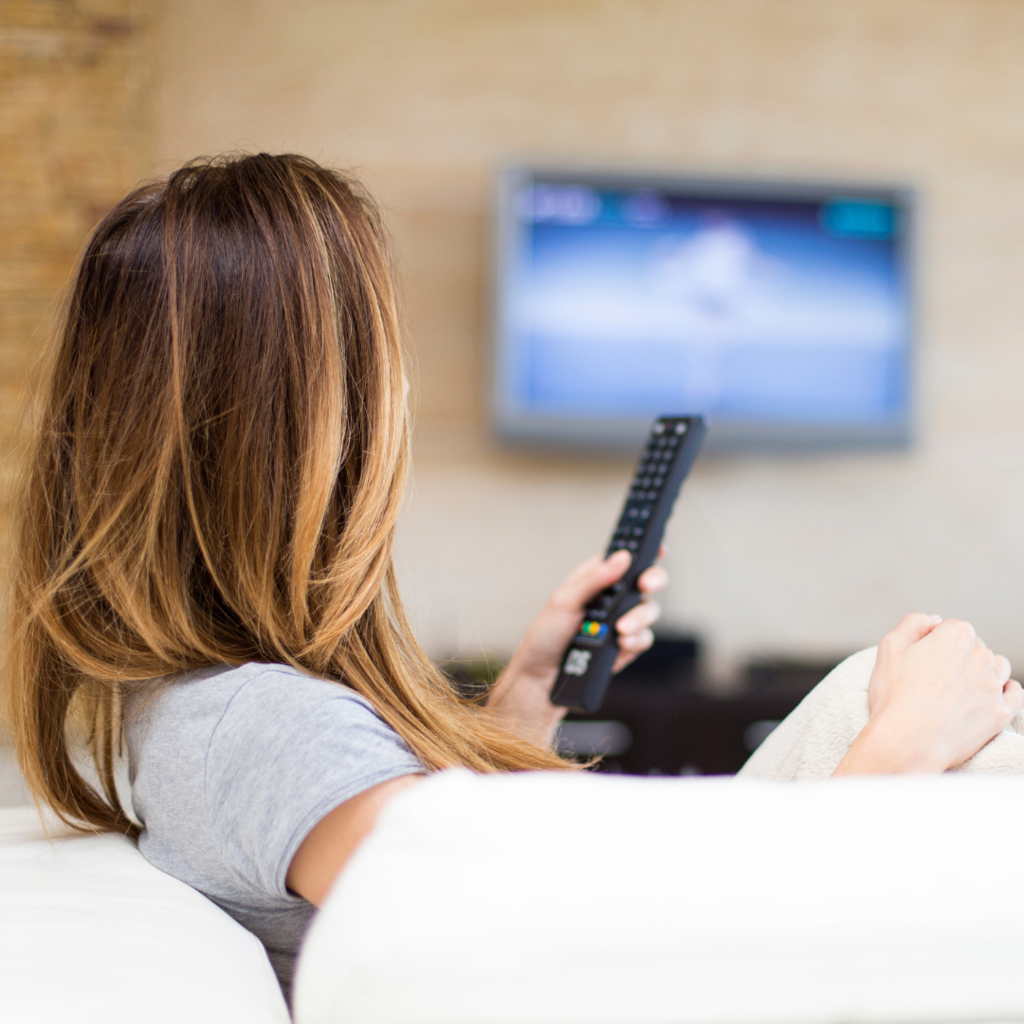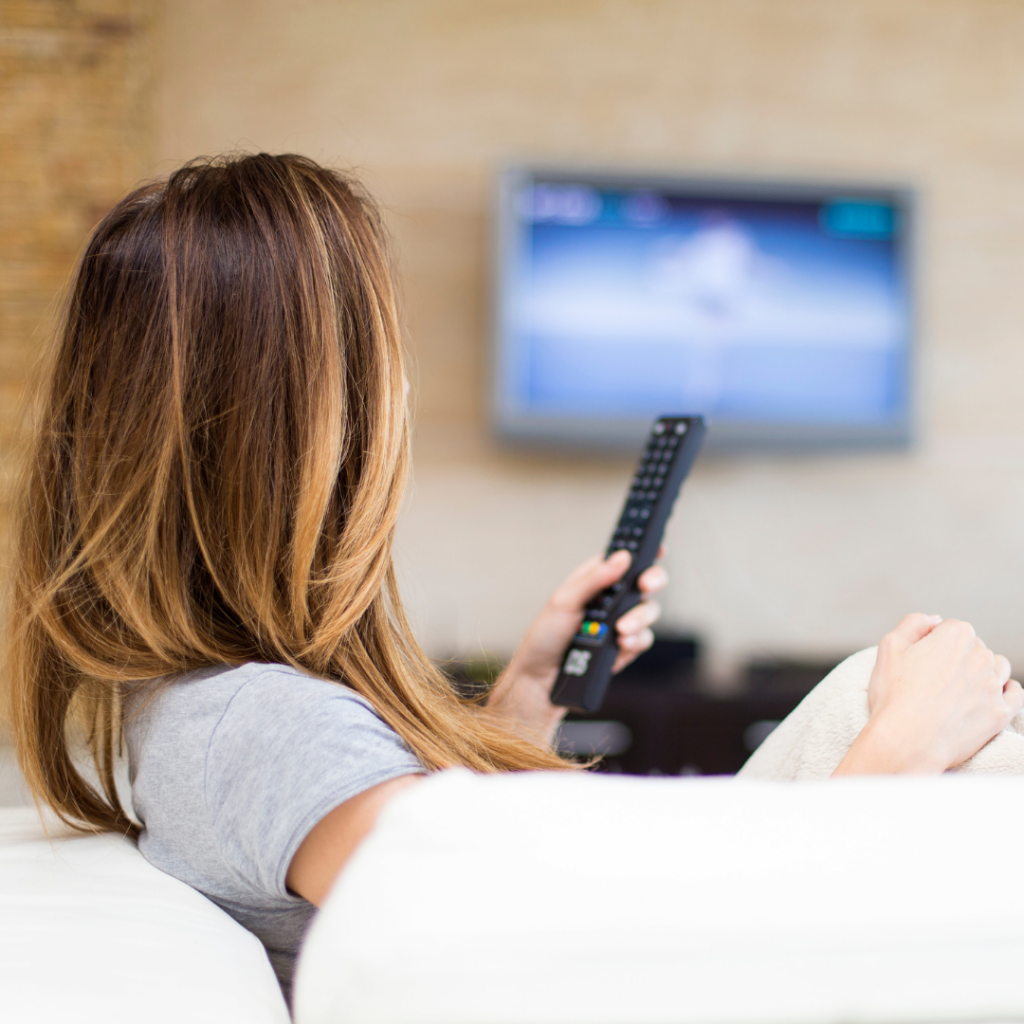 There's a lot of things I love about summer: Warm weather and beach days. Sundresses and espadrilles. The perfect excuse for eating ice cream at just about any time of day.
But there's also a few things I could do without: Mosquito bites, sun burn, and most importantly… my favorite television shows going on hiatus. It's only fair, right? We get a summer break, and the people behind our favorite shows should get a break too. I understand the concept but that doesn't make it any less depressing when the only things on TV are reruns and bad reality shows.
Don't worry, though, I've got you covered: There may not be any new shows on TV, but that doesn't mean you can't rediscover some old ones. Over the years, there have been some pretty great television shows, and there's no way you could have caught them all. So why not spend your summer catching up on some of the better canceled shows out there? Here are three of my personal faves.
1. Gilmore Girls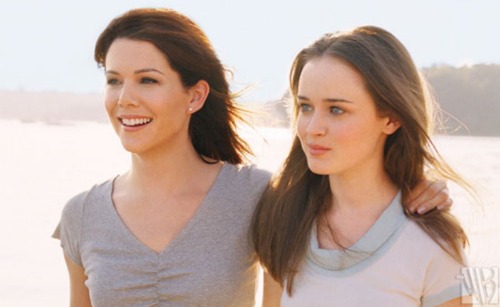 Gilmore Girls will forever be my all time favorite television show. It ran for seven seasons and was canceled back in 2007, but old episodes still air on ABC Family and SoapNet and I still break out my DVDs at least once a month. (We know many of you guys love it, too – see our post on Rory Gilmore's style for evidence!)
The show centers around a mother and daughter who are more like best friends than family. And it's that relationship that grounds the show as it grows and changes along with these woman. Along the way, we meet the quirky characters in their fictional hometown of Stars Hollow, from Lorelei's pushy and snobbish but well-meaning parents, to the many, many cute love interests of both mother and daughter.
The dialogue is quick, the characters are witty, and the pop culture references are many. In short, this show is super addictive. Watch the pilot and you'll be set for the summer.
2. Veronica Mars
Veronica Mars, the cult show that ran for three too-short seasons, is best described as a modern day Nancy Drew, expect this heroine has way more spunk and way cuter clothes.
At the heart of this show are Veronica and her father, Keith Mars, who runs a private detective agency. Veronica, of course, can't help but get involved int he family business, especially when she realizes that her father, the former sheriff, is still investigating the murder of her best friend who was killed off screen, months before the show picks up. Now Veronica, who once ran with the popular crowd, is a certified outcast amongst the rich kids at Neptune High. But that doesn't stop her from finding herself in a love triangle with the two most popular guys at school, her first love and ex-boyfriend, Duncan, and his reckless best friend, Logan Echolls.
Veronica Mars was an awesome, intelligent, quick-witted, and all around heartwarming show canceled well before its time. Watch it. You won't be disappointed.
3. Friday Night Lights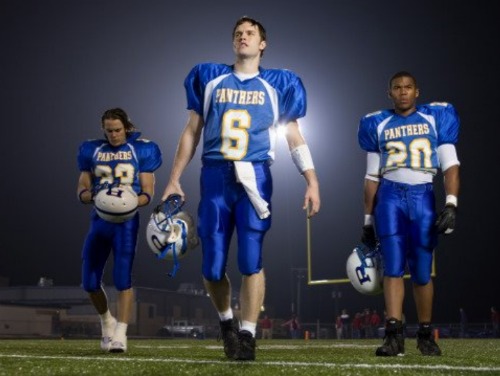 So this one has been canceled, and the last season has already aired on Direct TV, but the fifth and final season will actually air once again on NBC this summer. So if you start watching now, you might just catch up on time.
Friday Night Lights, at first glance, is a show about high school football in a Texas town, but really it's so much more than that. The show centers around Eric Taylor and his wife Tammi, the picture-perfect TV couple with the relationship just about everyone wants. Eric Taylor coaches the high school football team, and Tammi starts out as the guidance counselor. And as these two, and their daughter, get to know this town and its inhabitants, so do the viewers.
With amazing, realistic issues, heartfelt relationships, and episodes that made me cry weekly, this show is a much-watch. Friday Night Lights starts off as a show about football, but at its core, it's really about family and friendship, loyalty and love (and also really cute boys playing football). Watch it. Trust me.
What do you think?
Do you have any TV shows you're planning to catch up on over the summer? Any canceled shows you'd like to recommend? Have any of you seen these shows before? Leave a comment and let us know!