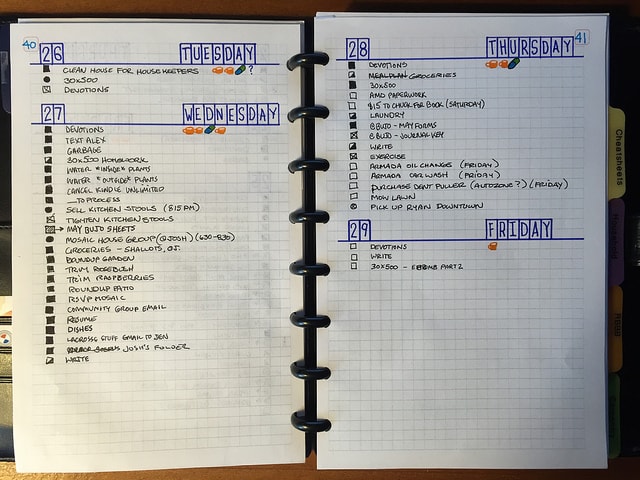 I don't know about you, but every year around this time, I get stuck in what we might call the "Between Resolutions" Season.
It's too late after the start of the fall semester to care about everything I said I was going to do to be better organized when school started, and the holidays are too far away to start thinking about New Years' Resolutions, aka my yearly failed attempts to convince myself to learn another language.
In fact, my only goal this month had been to finish watching all six seasons of Game of Thrones before my free HBONow subscription expires. However, all that changed when my friend told me about the "101 New Things in 1001 Days" challenge. Yes, you read that right. That is the correct number of zeroes.
Read on to learn more about why I'm taking the challenge, and why you should, too!
What is the 101 New Things in 1001 Days Challenge?
This challenge, unlike the short-term goals we all make (and usually abandon) every few months, is about shaping the kind of person you want to be in three years.
Sure, you could still shoot for goals like "exercise three times a week," but you can also think about things you would like to have done for yourself by the end of the approximately 2.75 years, like:
Travel to a foreign country
Land your dream internship
Go skydiving
All you have to do is pick 101 things (big or small!) that you've always wanted to do, then get excited about all the adventures you're going to have over the next three years!
For example, I looked at my list and was thrilled to see that in three years I will have become the type of person who has traveled to a foreign country by herself, has finished writing a book, and knows how to make her own cosplays instead of stealing them all from her friends (to name a few).
Why I'm Taking the Challenge
I love this type of list because personally, I believe goal-setting usually ends up feeling more like a chore or a to-do list. The items you pick are often things that you don't do but feel like you should, such as keeping your room clean or organizing your binders. Functional, but not very exciting.
It's easy to forget that you can better yourself by setting fun, interesting goals for yourself, too — goals that encourage you to be a more adventurous, engaging version of yourself. For the first time, I'm actually excited to get started on a list of goals!
What do you think?
Will you be trying this challenge? What sort of things will you be trying over your own 1001 days? Let me know in the comments!