Whether you like it or not, overalls are back in style and there are many different ways to pull off the polarizing trend.
WVU student Graeson kept it cool on this hot summer day by pairing her overalls with a ruffled off-the-shoulder top and sandals. She describes her style as "casual bohemian," and I think today's outfit pulls off that style well.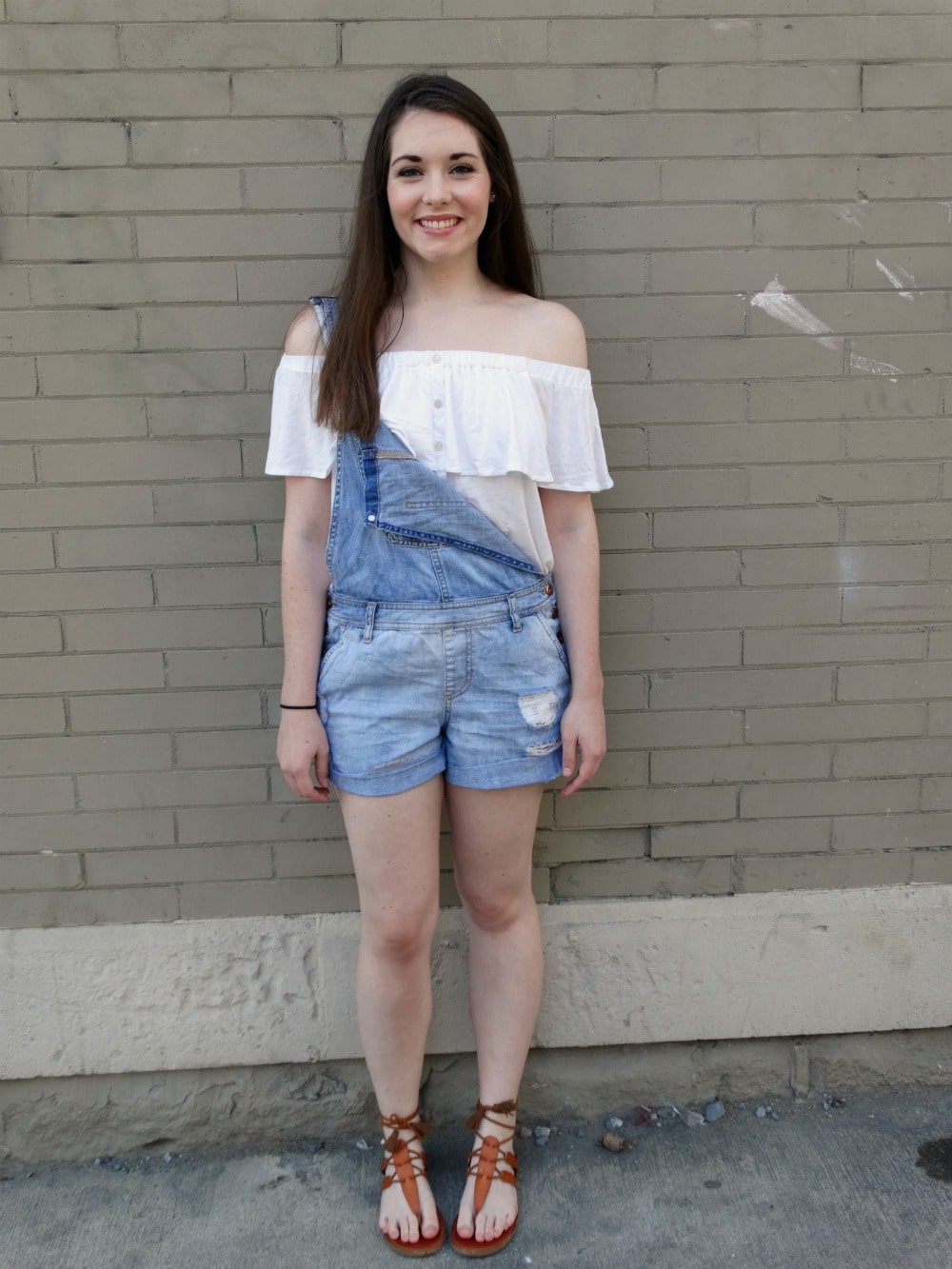 Graeson 101
Name: Graeson
School: West Virginia University
Year: Junior
Major: Public Relations
Hometown: Paden City, WV
Let's Talk Fashion
Who or what inspires your style? "I follow a lot of boutique and fashion accounts on Instagram, so seeing those posts almost everyday makes me more inclined to get clothes off of these sites or find similar items."
Where do you like to shop and why? "I love to shop at American Eagle, Forever 21, Francesca's, Urban Outfitters, H&M, and occasionally little boutiques that I happen to find online."
Why did you choose the outfit you're wearing for the photo? "I love denim and off-the-shoulder tops and this is just a mash-up between the two. I try to aim towards [stylish] looks, but I typically go for comfort [when it comes to] my outfit choices."
What fashion advice would you give to other students looking to improve their style? "Being a student that is also trying to improve their style can be hard because most of us are on some sort of budget. With that, I would definitely try and check out local thrift stores, Goodwill, and even clearance [at] places like American Eagle. Sometimes there are really good deals. You can even sign up for e-mails that let you know when there is a sale going on."
What are your favorite trends right now? "I really love the off-the shoulder tops and bohemian style[s] that [are] trending. I also love that vintage trends are coming back, such as colorblocking and 'mom-style' jeans."
Do you have any favorite fashion designers? If so, who? "No, I don't really follow any fashion designers."
What do you do for fun – do you have any unique hobbies or interests? "I like photography and videography, as well as writing poetry in my free-time."
If you could raid anyone's closet, whose would it be? "Probably Vanessa Elle. She is on Instagram (@vanessaaameow) and I absolutely adore her style. Every article of clothing is so simple yet chic."
Elements of Graeson's Style
1. The Overalls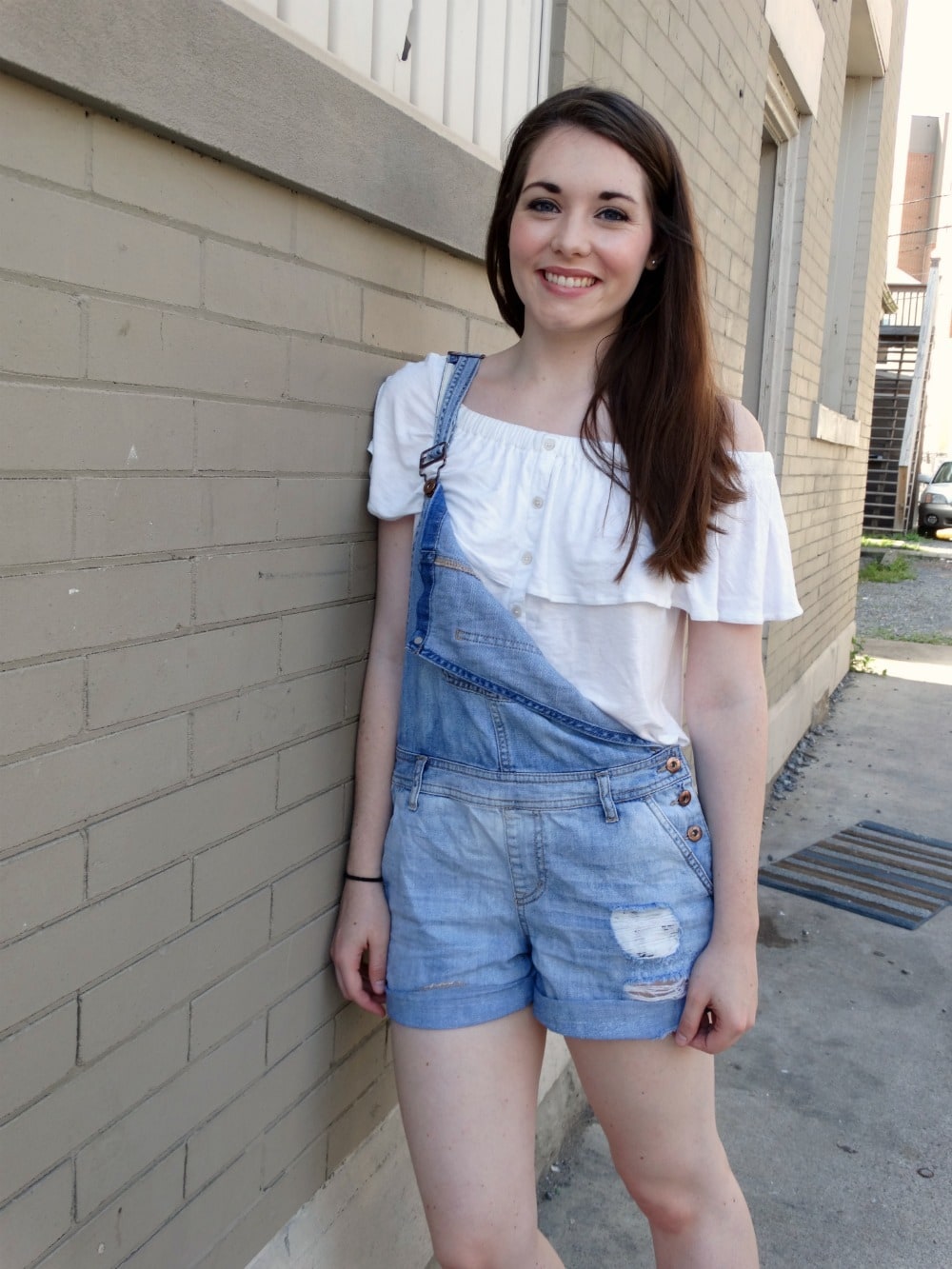 Graeson kept it simple in a pair of light wash distressed overall shorts. At first, I wasn't really into the overall trend, but I love Graeson's flirty attire. She styled the typically casual-grunge piece in an unexpectedly feminine way.
2. The Ruffled Blouse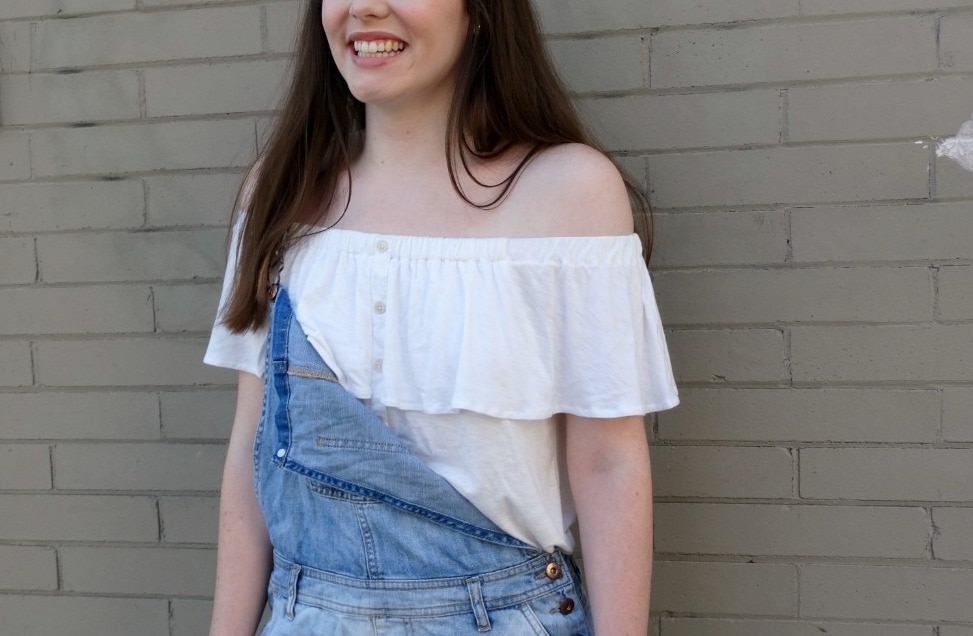 Everything about this blouse is in style. The ruffles and off-the-shoulder cut add a bohemian flavor to her look.
3. The Sandals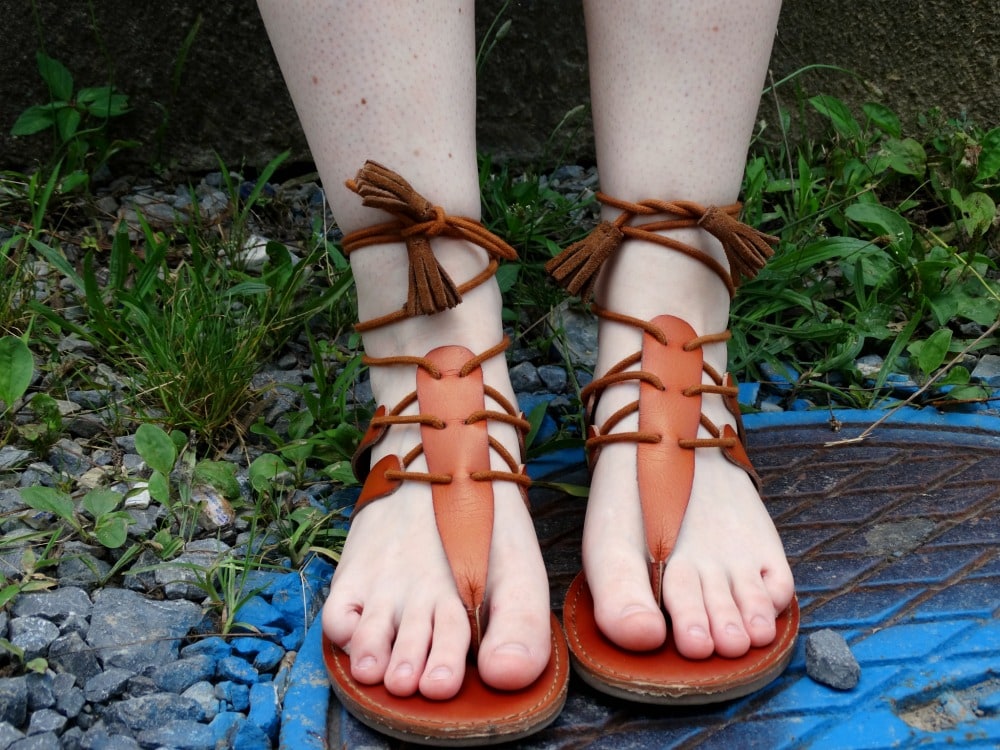 Graeson finishes off her look with a pair of comfy and stylish strappy sandals. I personally think that a nude or brown sandal can complete just about every look.
Now tell us what you think!
How do you feel about overalls coming back in style? Do you like ruffled shirts? Comment below and share your thoughts!