Victoria draws inspiration from her intellectual interests as well as vintage icons to create a unique wardrobe. Her warm character and passionate personality match her style. Photographing her was easy, thanks to her cheerful demeanor!
Victoria 101
Name: Victoria
Hometown: Zhejiang, China
School: Sciences Po [Paris Institute of Political Studies]
Year: First Year
Major: International Politics (Europe-North America Studies)
Let's Talk Fashion
Who or what inspires your style? "Literature, poetry, understandings [of] history and time, [and] ideas of feminism."
Where do you like to shop? "Vintage shops, secondhand stores, UNIQLO, and MUJI."
How would you describe your sense of style? "Simple. I hardly decorate myself with patterns, but I play with color instead. I am addicted to all shades of blue!"
What fashion advice would you give to other students looking to improve their style? "Understand yourself first. Seek advice from your elders. If the trends confuse you, look for the classics in old pieces."
What are your favorite trends right now? "'80s fashion. I also adore the classy French styles from the last century."
Do you have any favorite fashion designers? If so, who? "Hubert de Givenchy (although I can't afford it) and Ines de la Fressange."
What do you do for fun – do you have any unique hobbies or interests? "Literature, philosophy, [and] movies. I also collect old covers of fashion magazines from the '50s-'80s. And film posters, also from those times, as well as antique books."
If you could raid anyone's closet, who would it be and why? "Audrey Hepburn and Simone de Beauvoir. These two amazing women are actually my idols and icons. They have such unique and elegant tastes, and I am eager to understand their views towards women's identity and styles."
Elements of Victoria's Outfit
1. Vintage Dress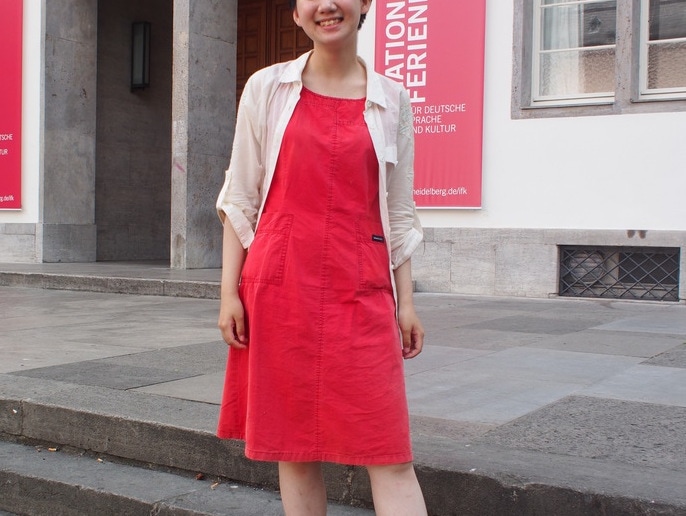 This cherry red number was thrifted from a vintage store in Hong Kong. Victoria's love for '80s style shines in this flashy, bold shade of red and loose-fitted silhouette. Instead of throwing a jacket on top, she covers up with a tan button-up for an easygoing, lightweight layer.
2. Navy Flats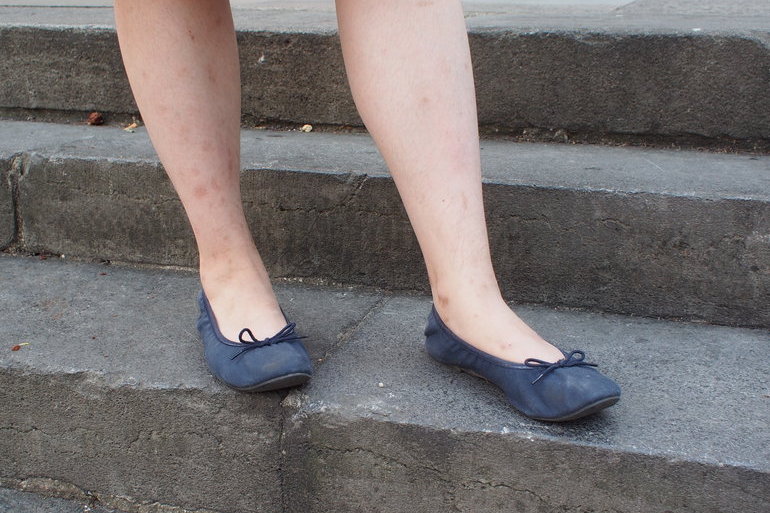 Navy and candy apple red is a classic color combination. These flats keep Victoria's feet comfy during her busy student life. Plus, the classic ballet flat is a wonderful nod to her style icon, Audrey Hepburn.
What do you think of Victoria's look?
Would you wear her red dress or navy flats? Do you love the color combination as much as we do? Are you a fan of buying vintage? Who do you look toward for fashion inspiration? Comment below and let us know!