The saying "less is more" has been very popular with the rise of minimalist fashion. But Shanon proves that minimalism does not have to be boring in the slightest! Her understated pieces make quite a fashion statement.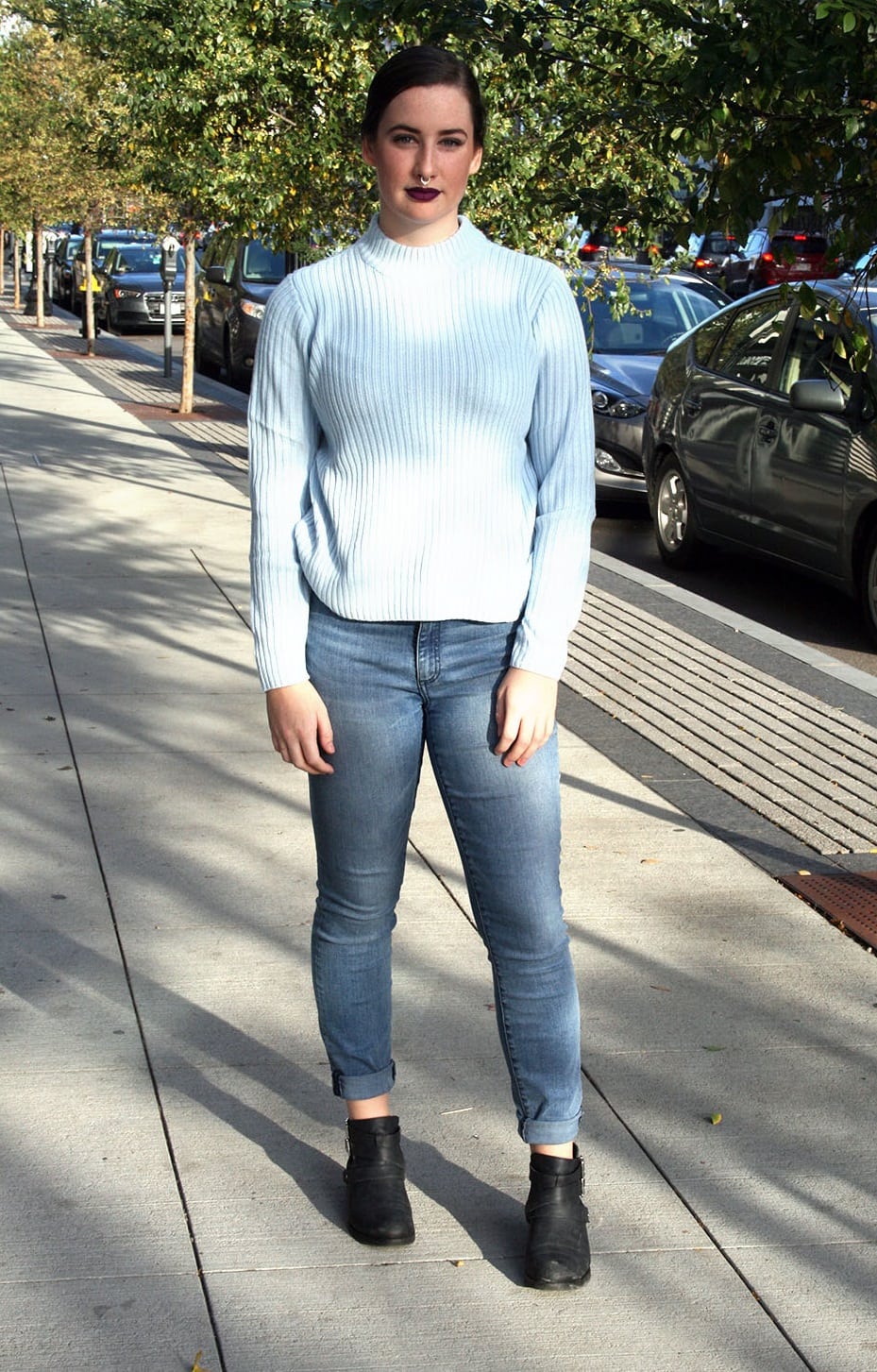 Shanon 101

Name: Shanon
School: Boston University
Year: Junior
Major: Physical Therapy
Let's Talk Fashion

Who or what inspires your style?
"I look at storefronts a lot and things like that. I don't usually look at Instagram or Tumblr; I get a lot of my inspiration from Boston street style."
Where do you like to shop?
"Cheap places. I love Goodwill! I also like to shop at H&M and TJ Maxx."
How would you describe your sense of style?
"I feel like most of the time it's comfort-based. I like comfortable clothing as a foundation and then [to] amp things up with fun jewelry and hair."
Why did you choose this particular outfit?
"I just bought this sweater like yesterday so I had to wear it!"
What fashion advice would you give to other students looking to improve their style? "I would say to not be afraid to wear what you want."
What do you like to do for fun? Do you have any special hobbies or interests?
"I like hanging out with friends [and going] shopping. I'm also on the dance team on campus. I'm choreographing the dances for our next show currently."
If you could raid anyone's closet, who would it be and why?
"Kendall Jenner and Cara Delevingne because they dress very comfortably but still edgy which I like."
Elements of Shanon's Style

1. Pastel Blue Sweater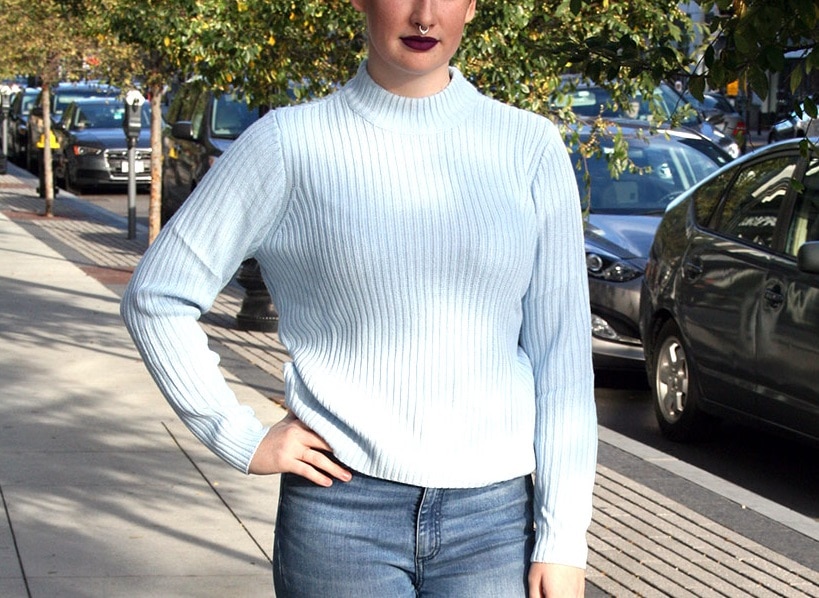 When the weather starts to cool down, everyone tends to pull their dark clothes out. So it's therefore refreshing to see bright colors on cold days. Opt for a pastel color like Shanon's sky blue sweater to liven things up.
2. Beauty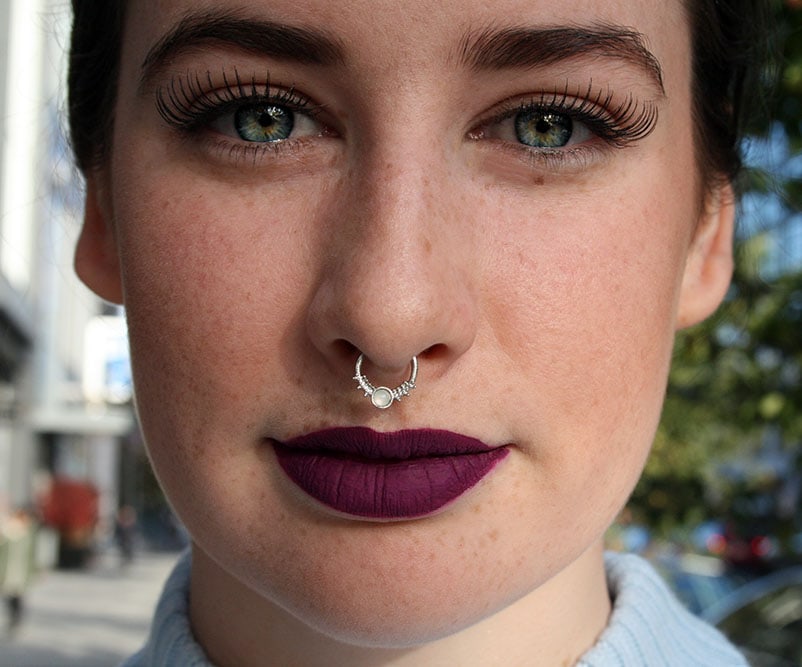 Shanon amps up her simple outfit with killer lashes and a bold lip. When rocking a bold lip during the day, consider keeping the rest of your makeup look fresh like Shanon does with natural skin and subtle eyes. She also went for a sleek low bun which is a perfect fuss-free 'do for a day of errands.
3. Black Booties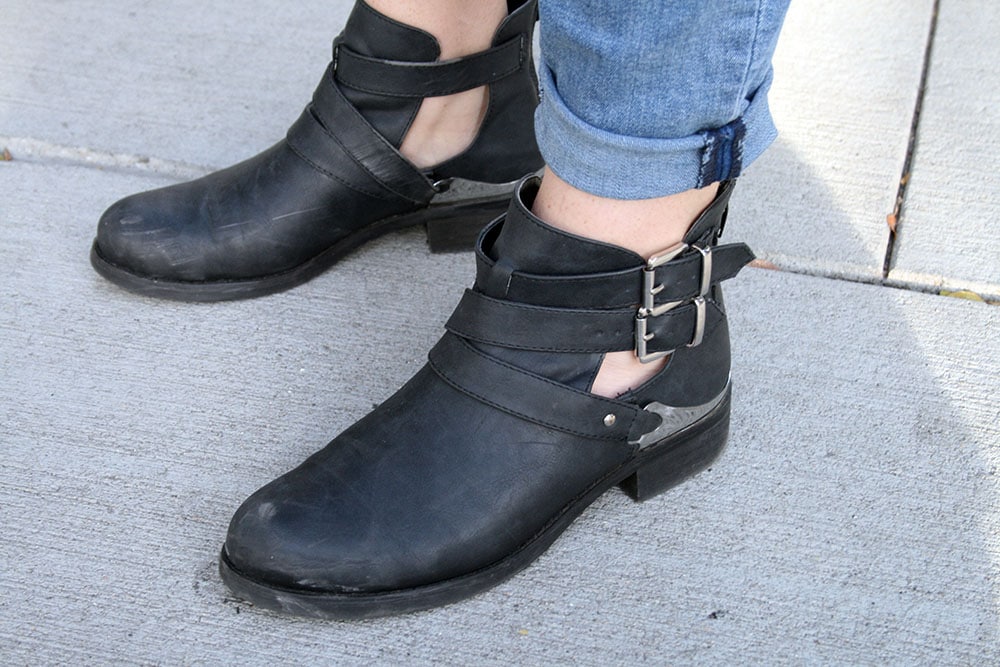 These thrifted combat booties are a perfect addition to Shanon's low-key look. The worn-in style and metallic hardware give them just the right amount of edge.
Now we want to know what you think!
Would you wear Shanon's outfit? Do you love her dark lip? Comment below and share your thoughts with us!