Monica is not one to substitute comfort for style; she is here to slay while keeping it casual. Her sweatpant-overalls hybrid and Kansas City hat are the perfect pieces to throw on for the everyday walk around campus. That bold pattern also says that she isn't afraid to stand out… or blend in. (Bring on the camouflage jokes.)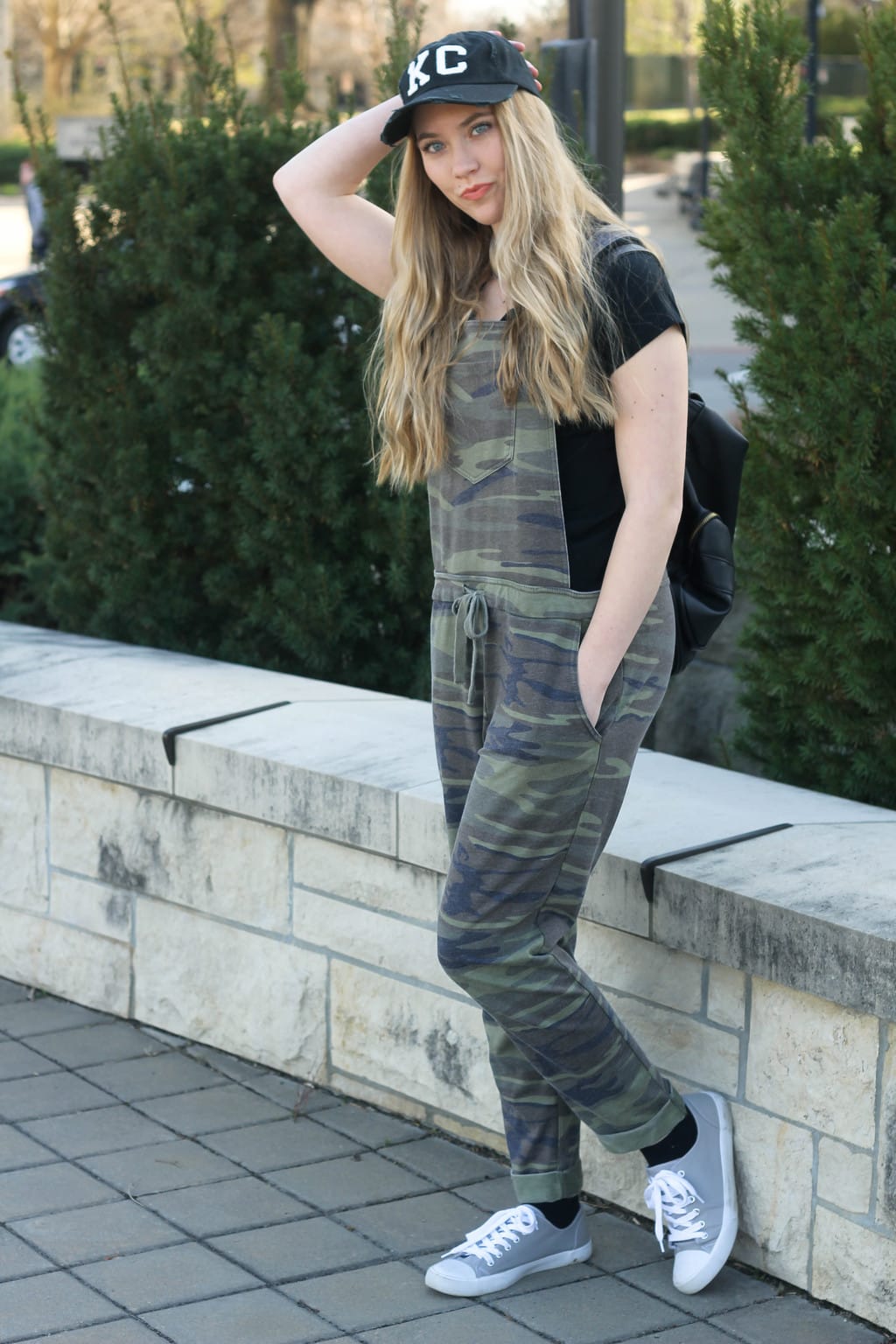 Monica 101
Name: Monica
School: Kansas State University
Year: Sophomore
Major: Advertising
Hometown: Leawood, KS
Let's Talk Fashion
Where do you get your fashion inspiration? "I get a lot of my inspiration from Selena Gomez or Instagram bloggers like Tezza!"
Where do you like to shop? "I practically spend all my money at Threshing Bee. I also love to shop at Topshop, Nordstrom, Amelia's, KC Garment Collective, and Scoobie."
How would you describe your sense of style? "I usually like to mix up my style depending on the occasion, but I tend to opt for chic and street looks."
Why did you choose this particular outfit? "I chose this outfit because I'm currently obsessed with jumpers and jumpsuits. I purchased this because I [love] how comfortable I am when I wear it. It feels like I'm wearing sweatpants!"
What fashion advice would you give to other students looking to improve their style? "I would definitely say to listen to your friends for advice but also experiment a little bit. I tend to pick out outfits that look unique from everything else. It's easy to think [that] you won't look good in a certain outfit, but you never truly know until you try it on. I would also suggest you buy full outfits rather than individual articles of clothing. There are so many statement pieces [purchased by themselves] I have in my closet that I have no idea [how to style]."
What are your favorite trends right now? "Jumpsuits, pearl embellished jeans, baker boy hats, and plaid trousers."
Do you have any favorite fashion designers?If so, who? "Elie Saab. All of his designs are stunning and unique."
What do you do for fun – do you have any unique hobbies or interests? "I absolutely love photography and graphic design along with pretty much every other art form. I also play the piano and ukulele."
If you could raid anyone's closet, who would it be and why? "Definitely Millie Bobby Brown or Zendaya. I love how both actresses have such bold and classy outfits."
Elements of Monica's Outfit
1. Camouflage Jumpsuit/Overalls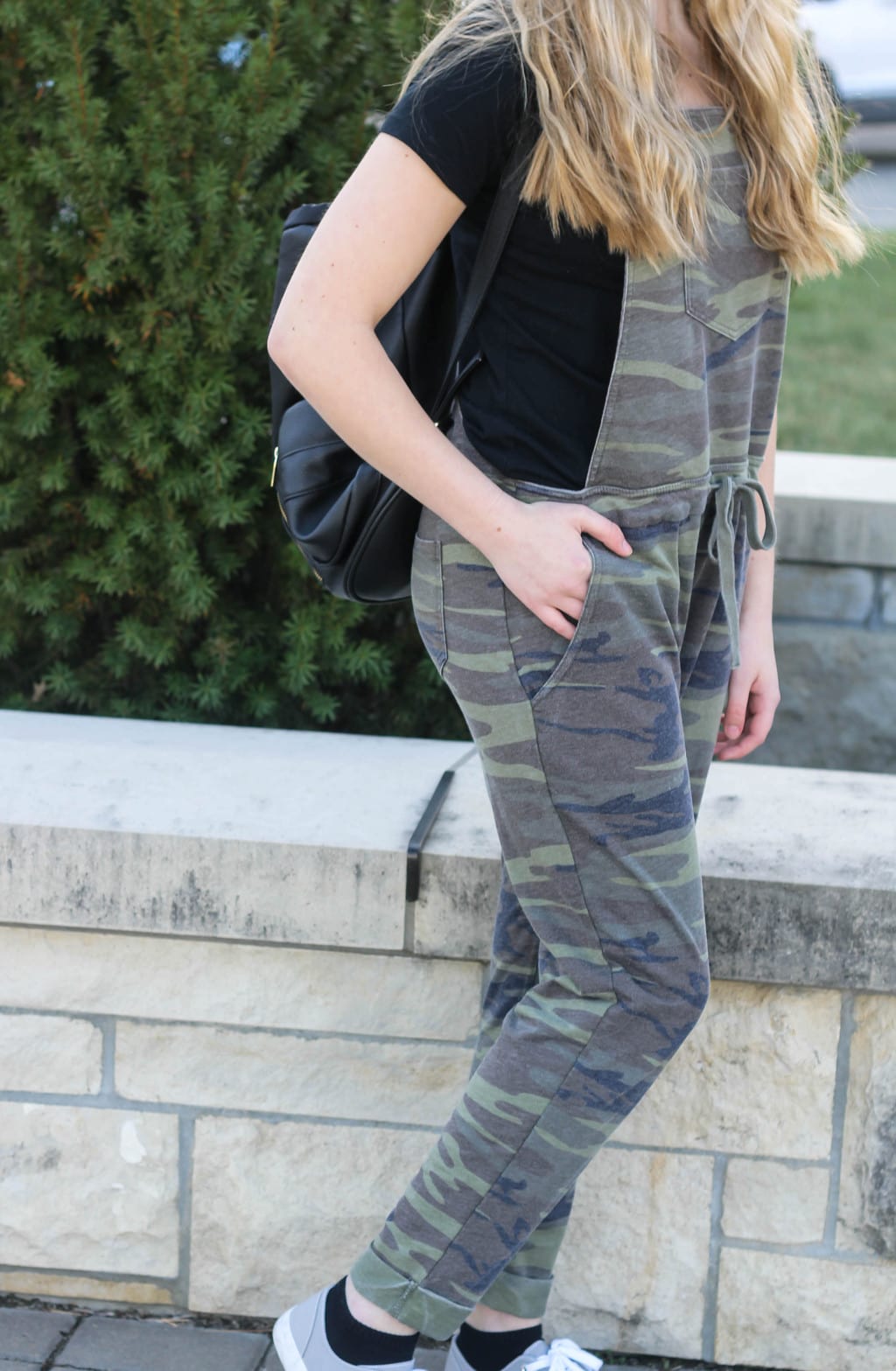 As Monica said, this comfy one-piece ensemble feels just like wearing a pair of sweatpants to class. The overall details make it perfect to wear with a tank in the spring and long sleeves in the fall…. the styling options are endless.
2. KC Ballcap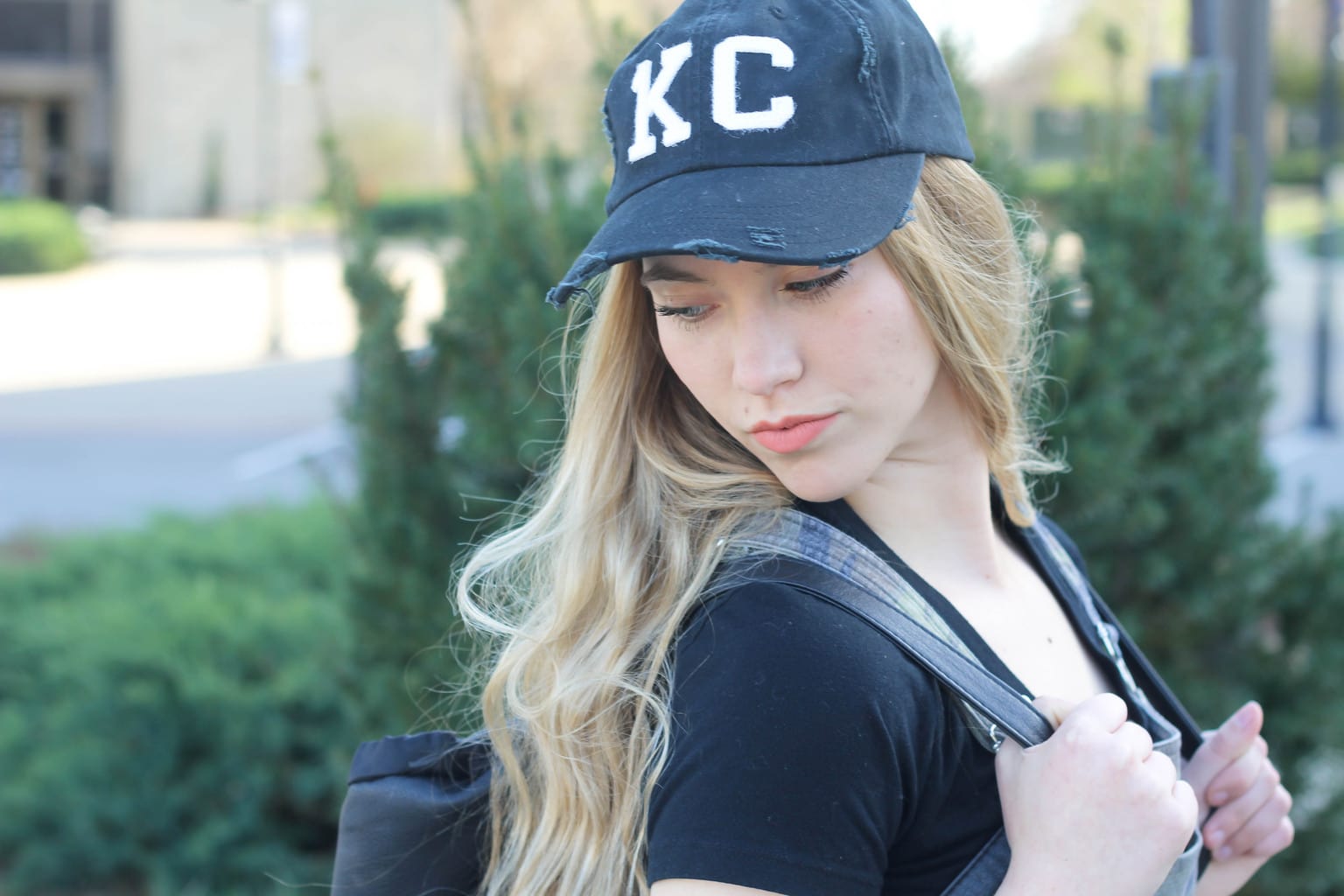 Monica told me she copped this hat from one of her favorite local Kansas City shops. This simple, distressed hat can go with almost any outfit and dresses down her whole look while showing off her hometown pride.
3. Grey Kicks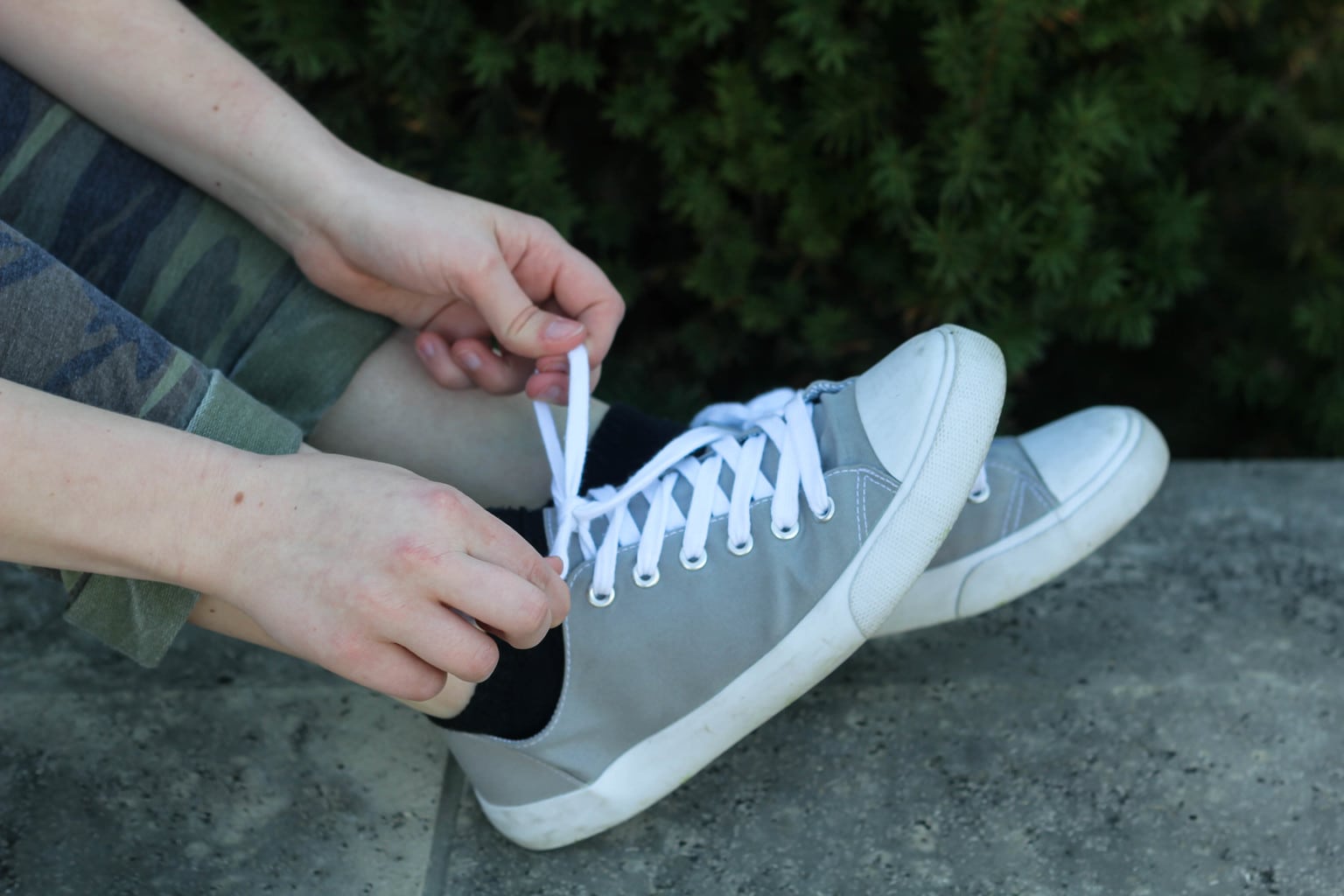 These lace-up grey kicks are versatile shoes, perfect for hopping around campus. Monica rocks them with black socks to match her basic tee.
What do you think?
Is Monica's casual look totally your style? We want to know your thoughts, so leave us a comment below!