Brittany loves making bold fashion statements. At a college in Michigan known for duck boots and UGGs, Brittany rocks an all Adidas outfit. She is a true example of showing up and being yourself.
If you want your everyday look to be a little more tomboy-chic, Brittany has loads of great tips and tricks. You can tell she rocks her look with confidence and attitude; she owns her style.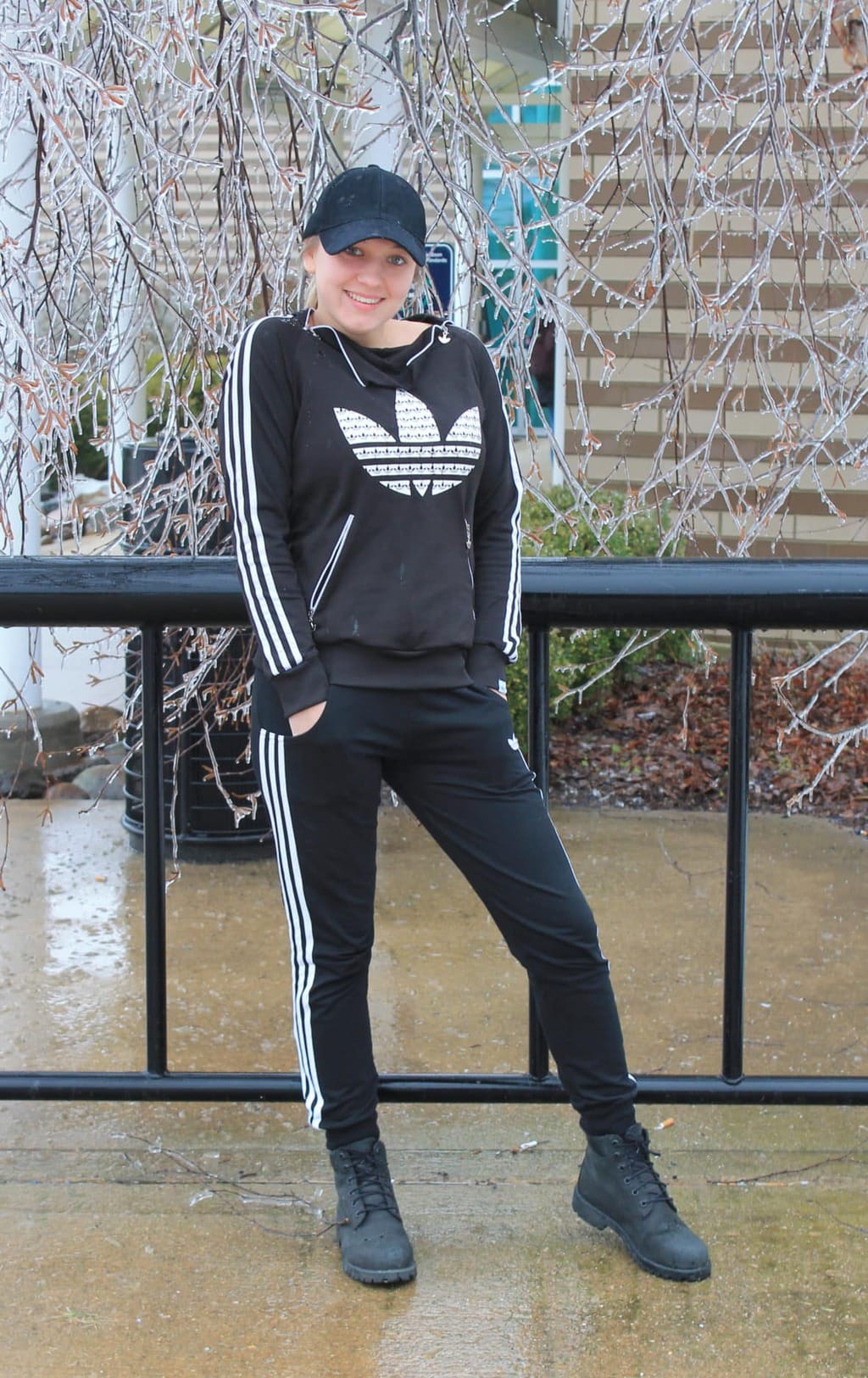 Brittany 101
Name: Brittany
School: Grand Valley State University
Major: Sports Broadcasting
Year: Senior
Hometown: Grand Rapids, MI
Let's Talk Fashion
Who or what inspires your style? "I get a lot of my ideas from professional dancers on Instagram. They have a Yeezy, tomboy vibe that I like to copy."
Where do you like to shop? "I shop all online on prettylittlething, Fashion Nova, and Forever 21. I get my shoes from StockX."
How would you describe your sense of style? "Cute [and] tomboy. I like to try but not too hard."
Why did you choose this particular outfit? "Track suits are my go-to because they are comfy, stylish, and cute."
What fashion advice would you give to other students looking to improve their style? "Wear what you feel comfortable in and slowly start to change it up. Add pops of color or [go] all one color but different shades of it… that's one of my faves as well!"
What are your favorite trends right now? "Yeezy [style] sweatpants and heels, or the '80s shorts with cool sneakers and graphic tee."
Do you have any favorite fashion designers and if so who? "For sure Gucci."
What do you do for fun? "I like to spend time with my friends. [My favorite hobby] probably would be photography."
If you could raid anyone's closet who would it be and why? "Kylie Jenner because her closet is huge and I would just like to see all the different options she has."
Elements of Brittany's Outfit
1. Black Baseball Cap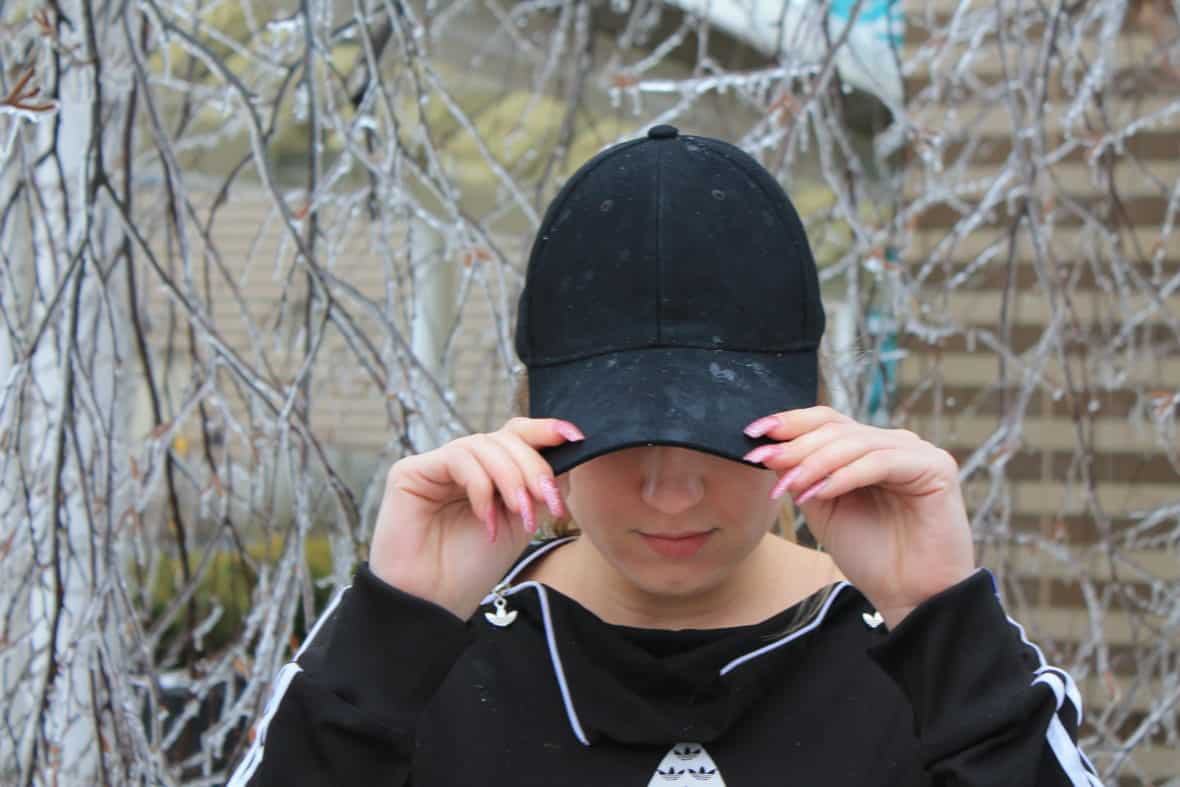 A ball cap can turn any outfit from just an ordinary look to a cute and sporty style. A basic black hat can also cover up a bad hair day, a trick all of us college students should keep in mind.
2. Adidas Top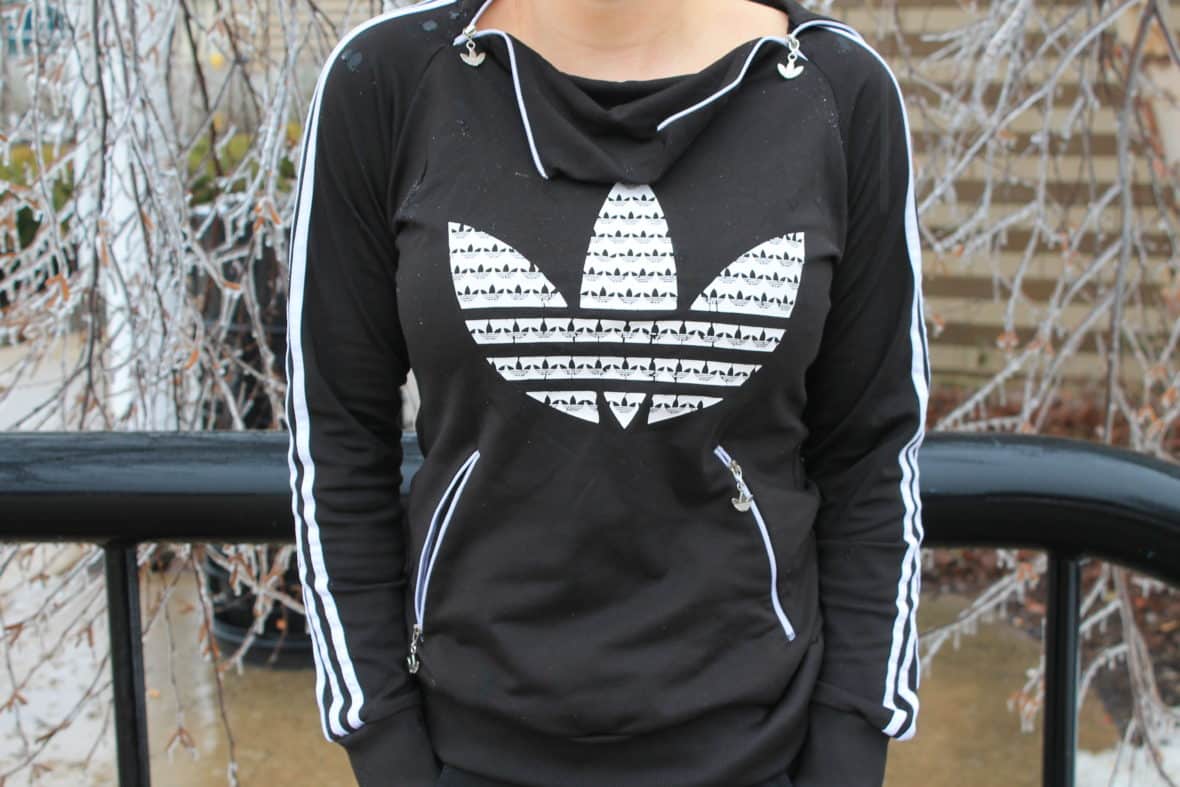 If you want to bring a little city style to your college campus, a track suit is an easy way to do it. Any color, fabric, or design will set you apart from the rest. Brittany opted for a black and white Adidas look with unique zippers; and we are all for it.
3. Sweatsuit Bottoms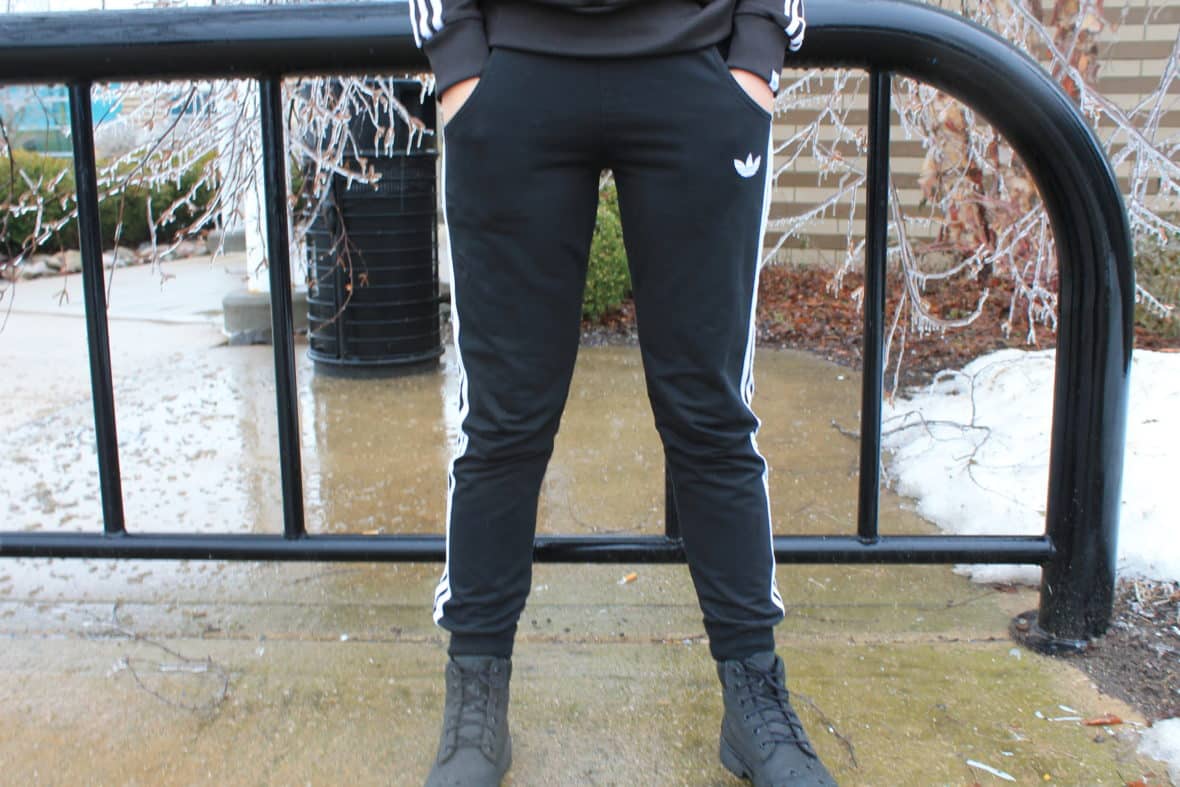 Matching your pants to a tracksuit top is an iconic athleisure look. Brittany explained that she's inspired by Instagram dancers and influencers. It's undeniable: these comfy gems make a statement.
4. Work Boots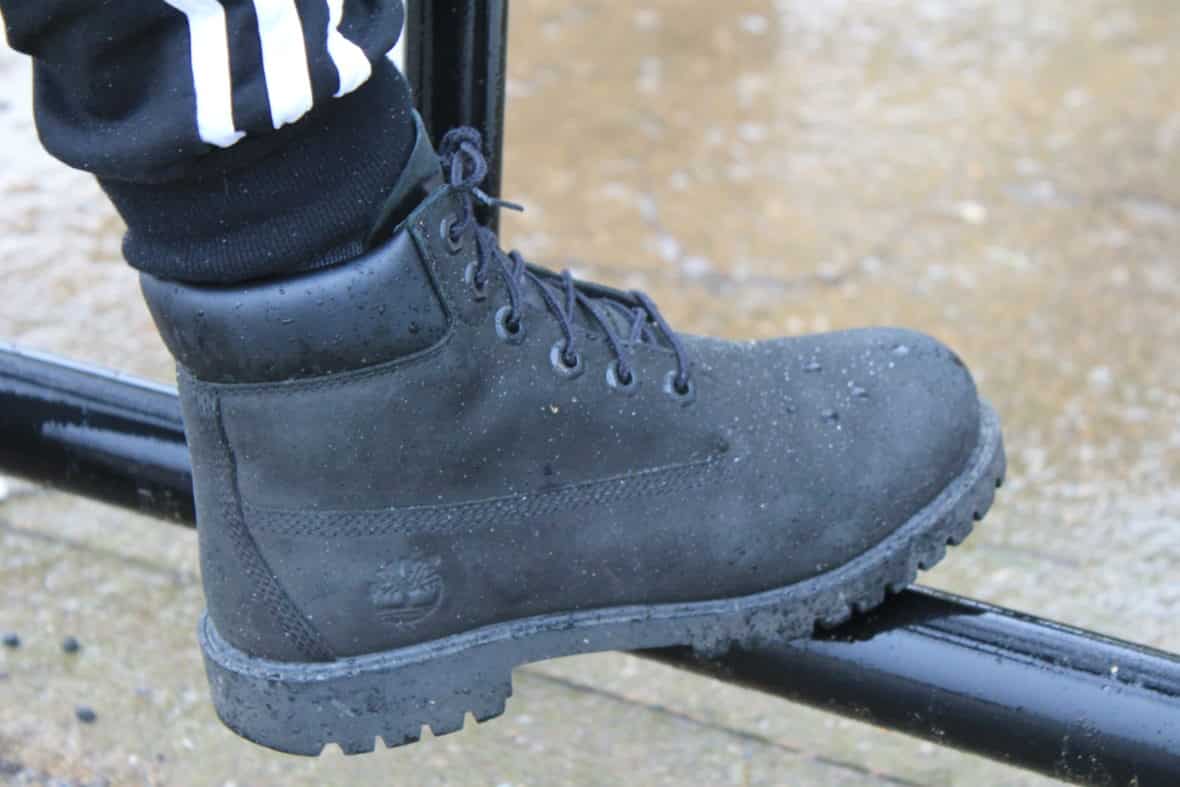 Brittany's choice of footwear genuinely surprised me. These Timberland work boots are inherently utilitarian, but she sported them in a fashion-forward way. The all-black style makes them chic and cool, as well as versatile.
Now it's time to tell us what you think!
Are you a tracksuit fanatic? Would you wear Brittany's outfit? What do you think of her Timberland boots? Let us know below!