One thing is certain: Nathaly knows how to craft a simple and stylish outfit for a busy day. I met her while she was doing paperwork for the upcoming new school year, as it starts in April where she lives.
Nathaly 101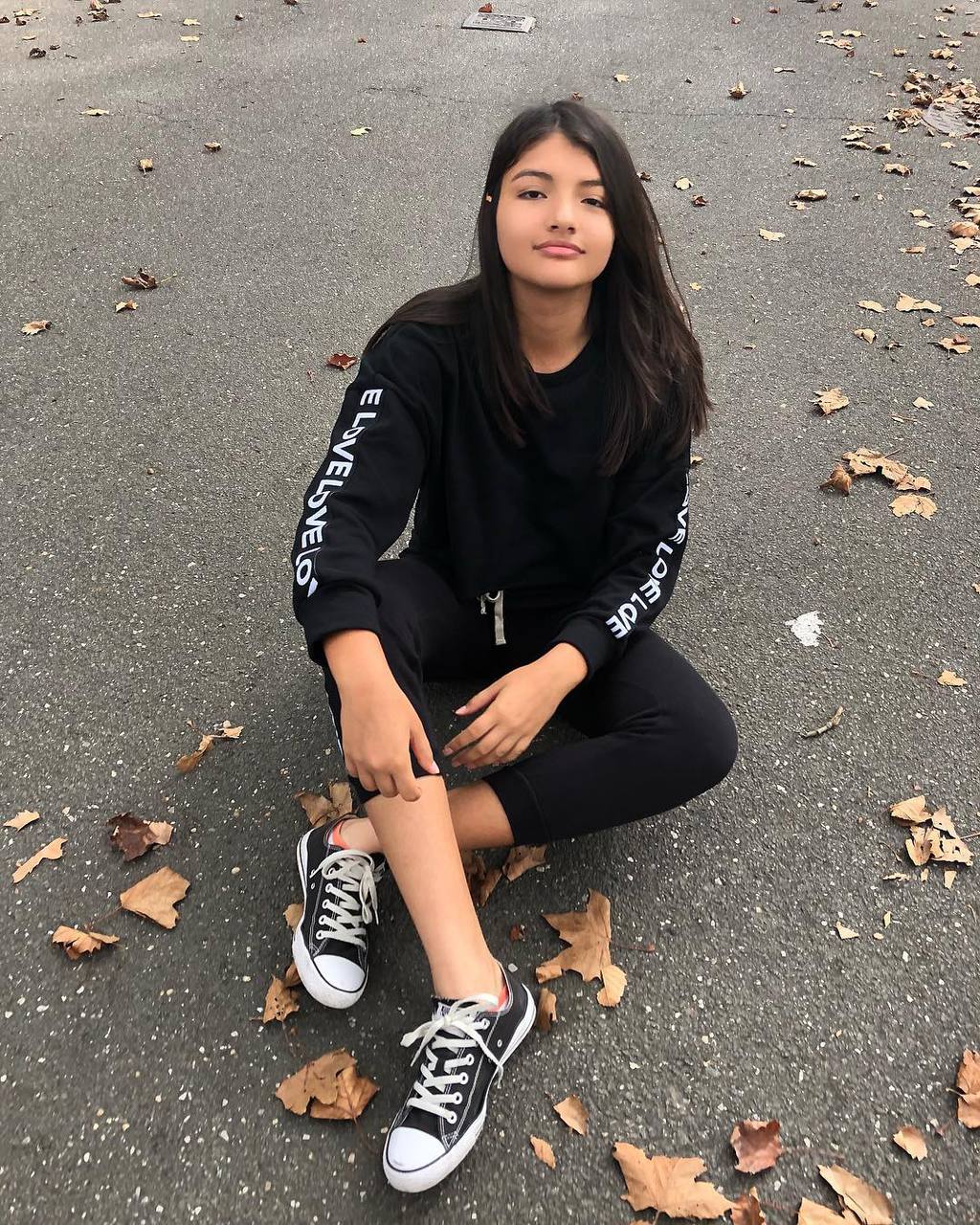 Name: Nathaly
Year: Freshman
School: University of Guayaquil
Major: Undecided (but she would like to be a veterinarian)
Hometown: Portoviejo, Manabí, Ecuador.
Let's Talk Fashion
Who or what inspires your style? "Usually models… girls who are tall like me, as I'm 1.82 cm [6 ft] tall, so I look up to girls who are tall and yet they look stylish, feminine, and pretty like Ellie Thumann. I follow her on Instagram. But I try to have my own style so I don't actually copy anyone."
Where do you like to shop? "Mostly Adidas, Nike. I like athleisure."
How would you describe your sense of style? "Simple, comfortable, and a little bit sporty."
Why did you choose this particular outfit? "I didn't plan this outfit thinking [that] I would look stylish in it. I believe that a pair of black skinny sweatpants and a sweatshirt is a such a basic combination that looks good enough for a day running errands. I am wearing a sweatshirt as it gets a little cold inside the buildings due to the air conditioning."
What fashion advice would you give to other students looking to improve their style? "Be yourselves and dress for you, not for others."
What are your favorite trends right now? "One of my favorite trends right now is sweatshirt crop tops paired with baggy sweatpants. Both are my favorite because they look nice and are really comfortable. An outfit that has sweatpants is always a must during my week."
Do you have any favorite fashion designers? If so, who? "I love Zac Posen and Oscar de la Renta. Both make very elegant and feminine dresses. I know that I don't look [like] a very feminine girl, but if I had one dress from any of them it would really transform myself."
What do you do for fun – do you have any unique hobbies or interests? "After school I usually go to the gym and I also practice capoeira which I've been practicing since I was about nine or ten years old. It's really nice as it combines both dancing and martial arts. I've been taking volleyball for the last couple of years too."
If you could raid anyone's closet, who would it be and why? "I would love to swap closets with Kendall Jenner or Olivia Culpo. Both have a really cool street style that I would wear without a doubt. Kendall loves sweatpants like me, but Olivia has a simply classic and effortless style, and it's more girly. I'm a mix of both styles."
Elements of Nathaly's Outfit
1. Black Sweatsuit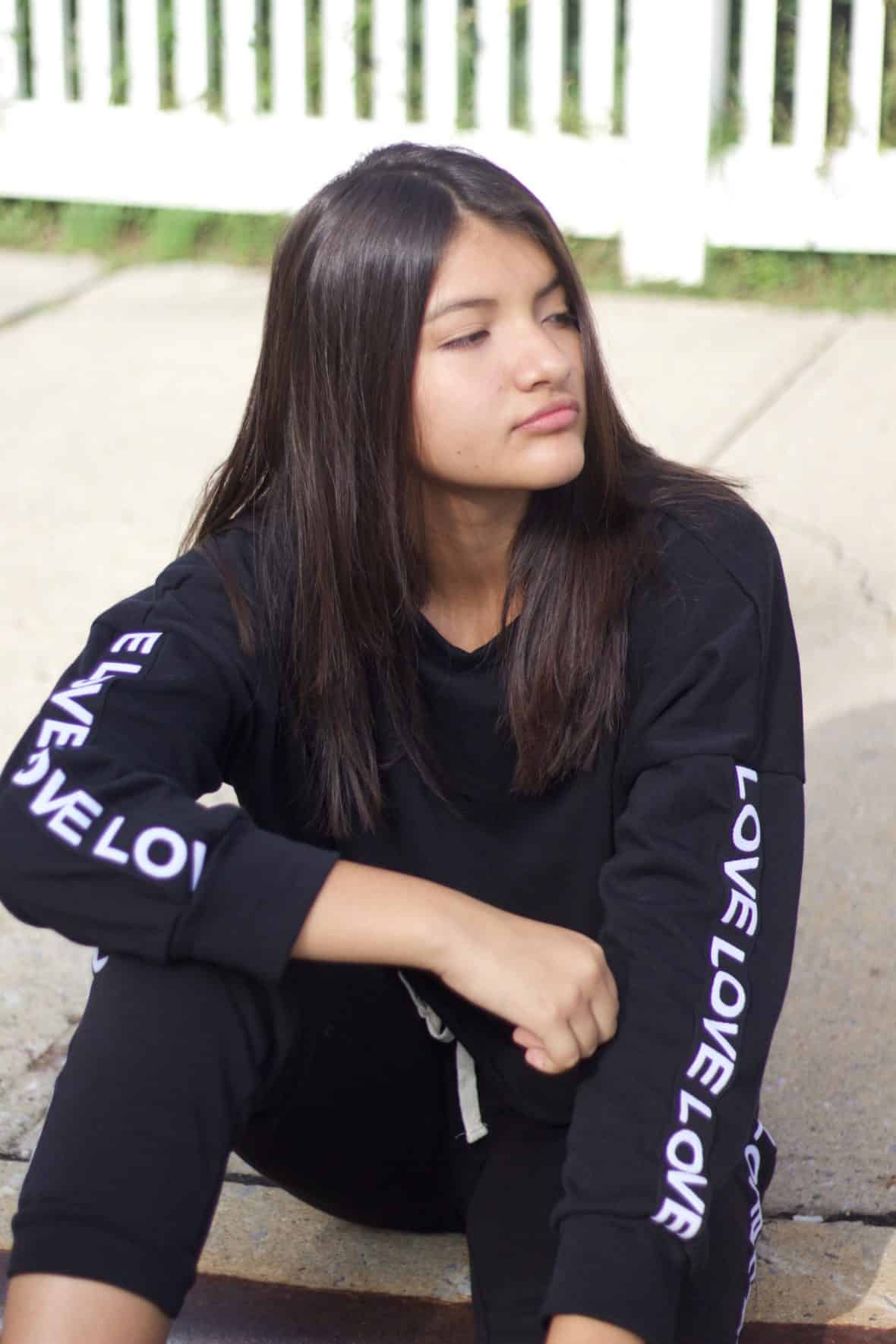 Nathaly favors sweatsuits. She says they are her "default outfit" so it's no wonder she chose this outfit for a casual day. This particular sweatsuit was a gift from her mom, making it even more cherished than her other styles.
2. Classic Sneakers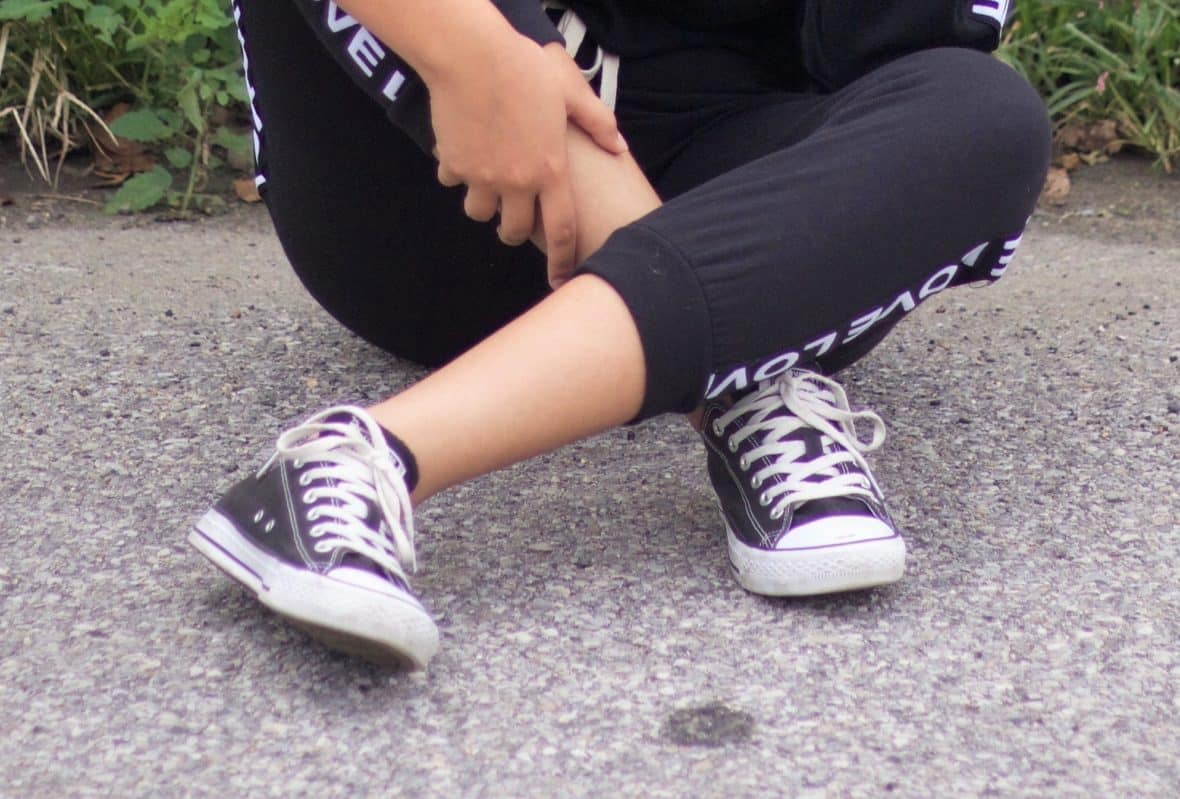 Nathaly's go-to shoes are black low top Converse sneakers. These kicks are classic and irreplaceable, not to mention: they go with everything!
Are you a sweatsuit person yourself?
Would you wear Nathaly's black and white sweatsuit? Do you love her black and white style? Let us know below in the comments!