Bethy is schooling us on how to transition from summer to fall — and how to create the perfect church outfit. On her way from church on a Saturday (she's a member of the Seventh-day Adventist Church), Bethy was dressed to the nines in the following classic outfit. She exuded elegance and confidence that I could spot from across the quad.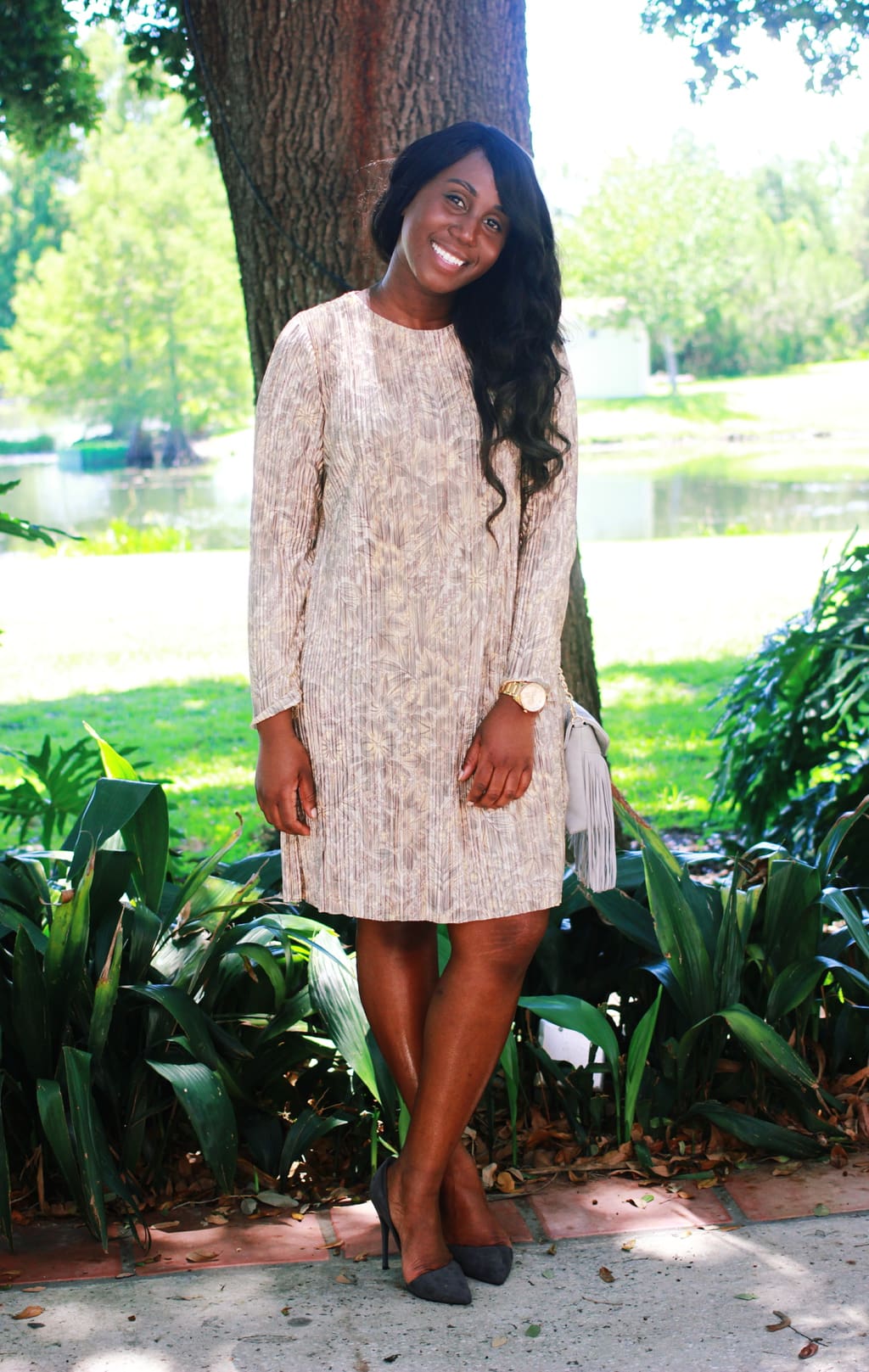 Bethy 101
Name: Bethy
School: University of Central Florida
Major: Business Finance
Class: Senior
Hometown: Orlando, FL
Let's Talk Fashion
Who or what inspires your style? "The [people who inspire] my style [are] Kelly Rowland, Gabrielle Union, and Serena Williams with [her] sporty style because I love dressing sporty… and Tyra Banks."
Where do you like to shop? "I love to shop at the thrift store, Zara, H&M, Nike, and Adidas."
How would you describe your sense of style? "My sense of style is chic, sporty, [and] unpredictable."
Why did you choose this particular outfit? "Starting off with the fall season, [I looked for] something [between] the fall and the spring. Something a lil' vibrant, a lil' beige, [and] a lil' gray, to get ready for the [fall]."
What fashion advice would you give to other students looking to improve their style? "You wear the clothes; the clothes [don't] wear you. And when you wear the outfit, make sure you walk with a lot of confidence because you bought it so you make yourself look like money."
What are your favorite fashion trends right now? "My favorite trends right now are high-waisted pants that flare out. I just want those. And of course your [strappy] heels! Oh and those new Nikes — the "Blazer" style. The other thing [would be]… dresses and sneakers."
Do you have any favorite fashion designers? If so, who? "I love Zara. There's one designer I do like: Saphyra St. Fort. She's brand new [from Parsons] and she lives in Brooklyn. Her brand name is Saint Fort Brand. Her line is very very different. Her shoes are nice and chic."
Do you have any unique hobbies or interests? "I like to sing, goof around, hang out with my friends, work out, [and] listen to music. Can't go a day without listening to music! I do like photography but I don't want to take the pictures, I just wanna lead in directing."
If you could raid anyone's closet, who would it be and why? "I would have to raid Kelly Rowland's closet. Because that dress that I saw today and most of her outfits… her and Gabrielle Union. I have to shop in their closet[s]. I need it! They're very different. With Kelly it's more the old European style and with Gabrielle it's more girl next door/sporty look. You never know what you [are going to] get. One day she's dressing real classy [like] royalty and the next she's ready to go out and play ball."
Elements of Bethy's Church Outfit
1. Gold Watch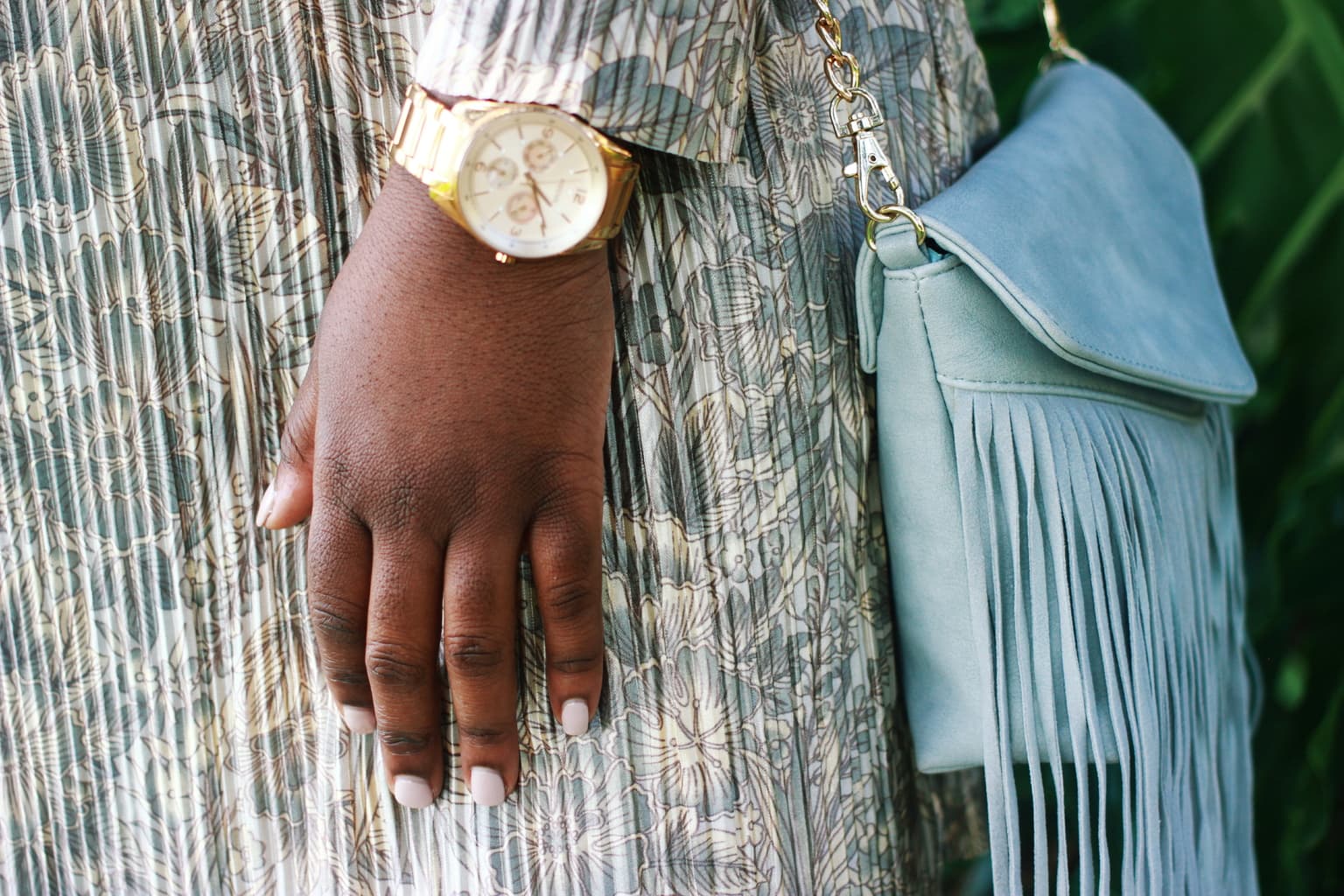 A classic gold watch is a great way to increase the level of elegance in an outfit, especially if you're not into wearing bracelets. Bethy kept her accessories to a minimum and, as a result, let her dress do all the talking.
2. Fringe Purse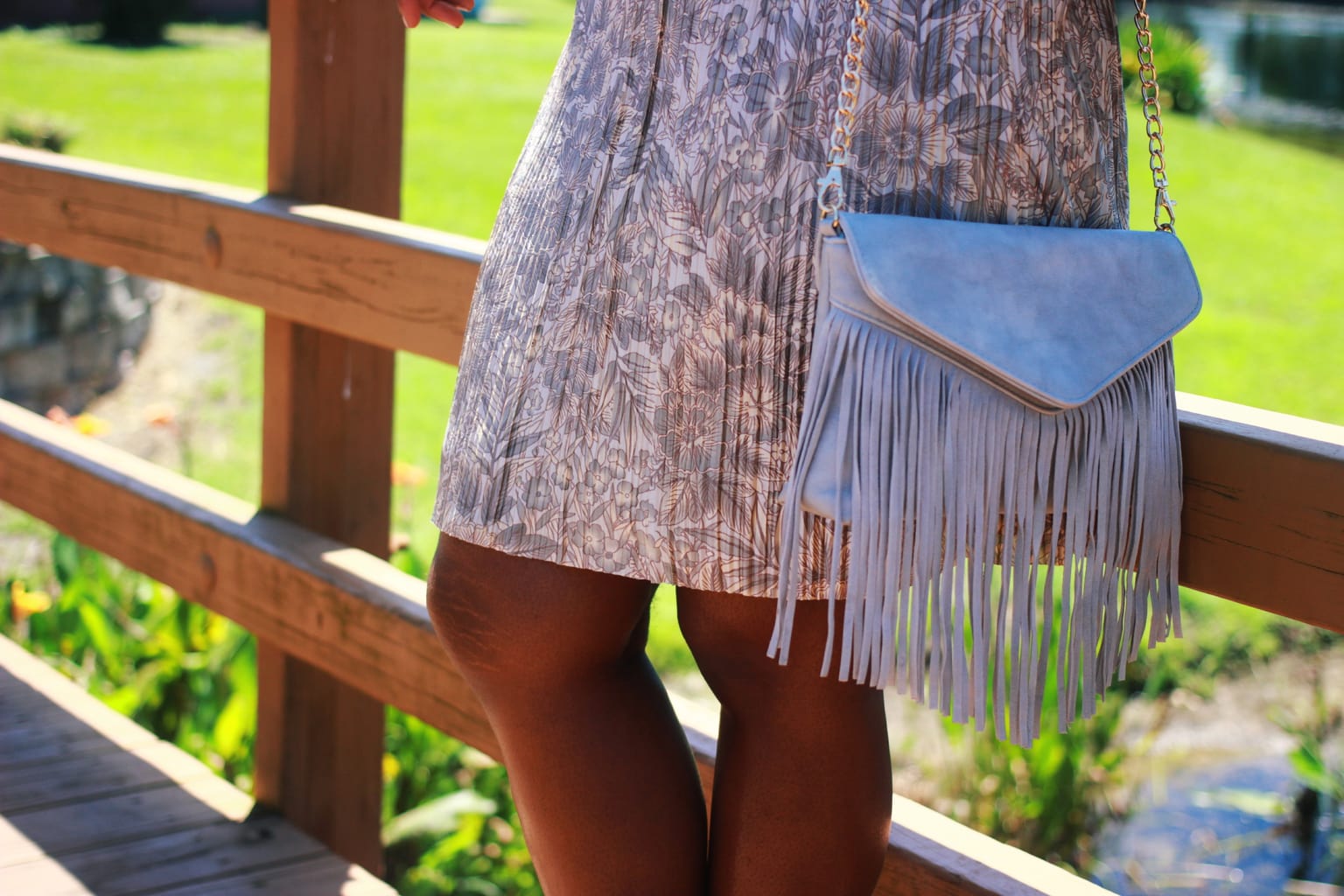 Bethy kept her accessories fresh and light with this light mint fringe purse. The fringe mimics the pleats in her dress, so the two pair together stylishly.
3. Suede Pumps​​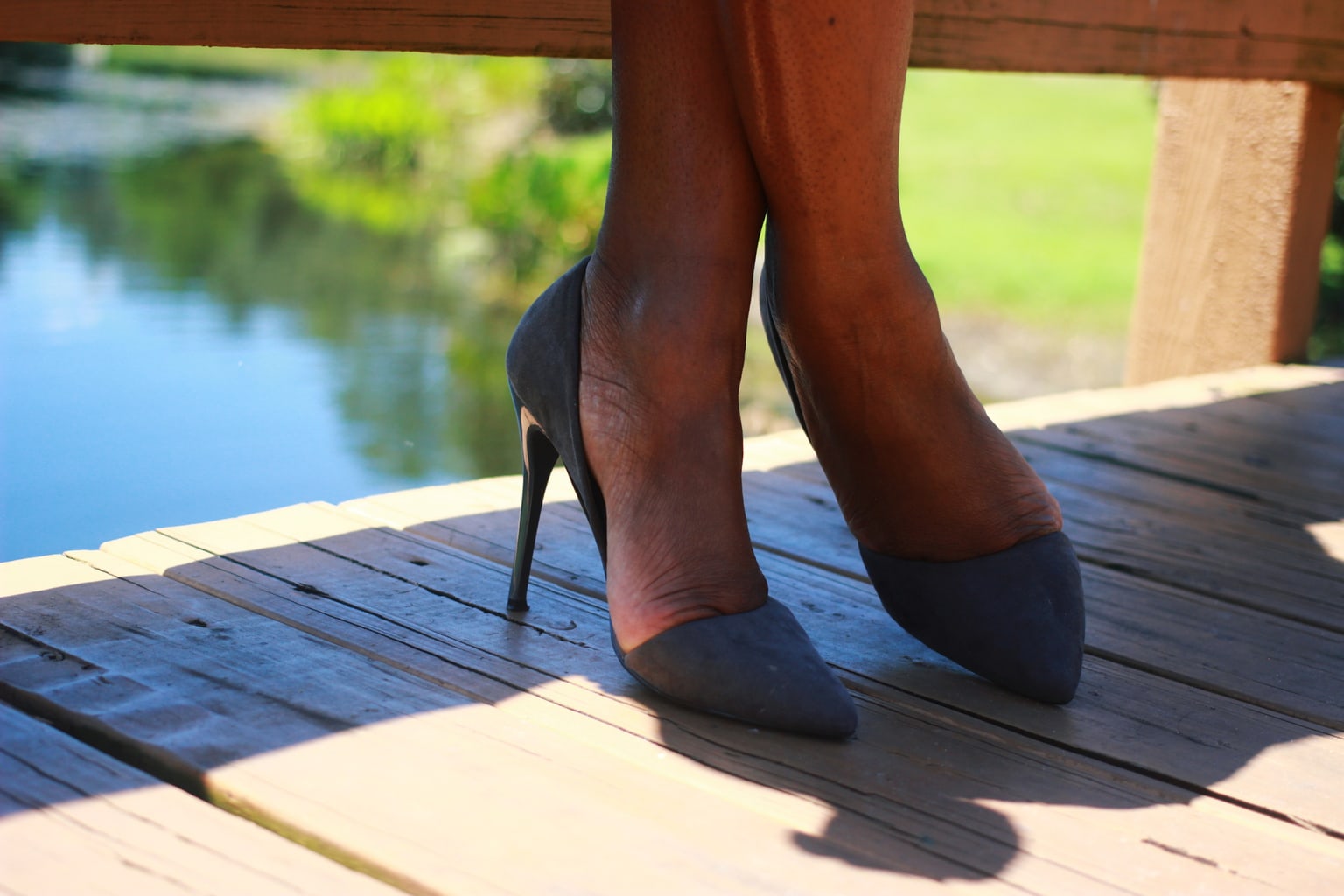 Bethy keeps her church outfit simple with some suede pointed-toe pumps. Nothing could be more classic for a Sunday morning. Although her purse is mint and her shoes are dark grey, both are suede so her accents flow nicely together.
Do you love Bethy's style? What's your go-to church outfit?
Do you attend church on Sundays? Would you wear this look? Who's your style inspiration? Comment below and share your thoughts with us!