This fashionista takes business-causal to a chic level. I spotted Bree taking a break from her internship to enjoy the warm fall weather. To accent her light skin tone, she styles dark hair with an equally dark outfit. This is the perfect professional fall look.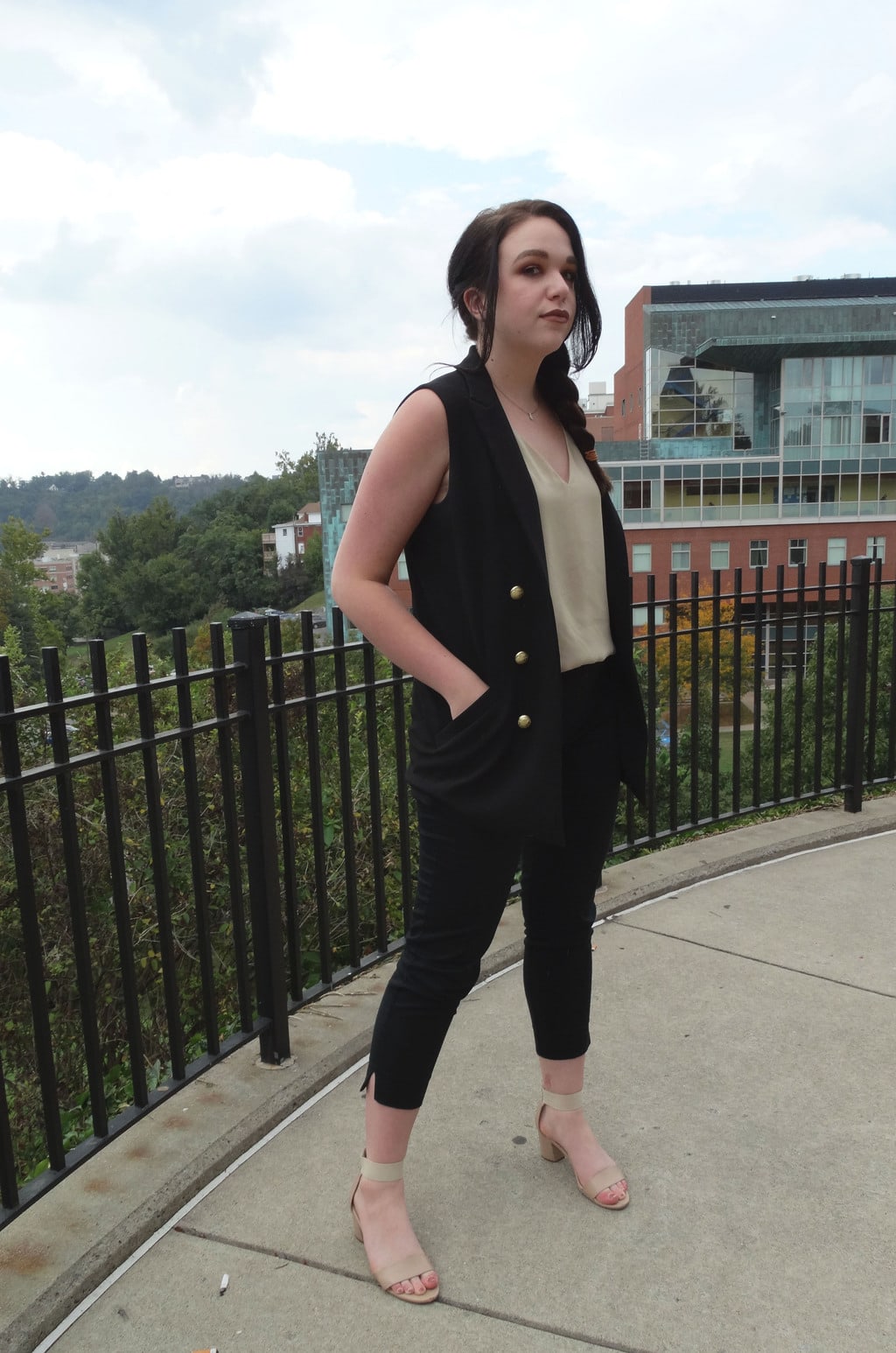 Bree 101
Name: Bree
School: West Virginia University
Year: Senior
Major: Strategic Communications with an emphasis in Public Relations
Hometown: Point Pleasant, WV
Let's Talk Fashion
Who or what inspires your style? "Statement pieces really inspire my style. When I see a piece like this vest that I really like, it inspires me to create multiple outfits around it. I have the tendency to get obsessed with pieces, especially in the fall. Since I started my internship last year, I'm very obsessed with business casual looks. I've always been a fan of dressing up, but I really enjoy dressing with a purpose."
Where do you like to shop? "Because I'm usually shopping on a budget, I like to shop at T.J. Maxx, Forever 21, Gabe's, and H&M.
Why did you choose this particular outfit? "This outfit makes me feel confident and powerful. Wearing something business professional like this makes me feel very empowered."
What fashion advice would you give to other students looking to improve their style? "Take your time and play with different pieces. Figure out what you feel most comfortable in and what makes you feel confident."
Do you have any favorite fashion designers? If so, who? "Although I really enjoy clothing, I'm not very interested in high-end fashion."
What do you do for fun – do you have any unique hobbies or interests? "I have more nerdy interests than unique. I'm obsessed with creating images like cartoons in Adobe Illustrator."
If you could raid anyone's closet, who would it be and why? "Honestly, I'm not sure. I don't really follow anyone specifically for their style. I tend to follow people because of their makeup rather than their clothing."
Elements of Bree's Outfit
1. Sleeveless Vest
I am in love with Bree's vest. I haven't seen anything quite like it and it's the perfect business-casual piece for those warmer fall days. It is accented with gold military buttons and even has pockets!
2. Tan Shirt + Shoes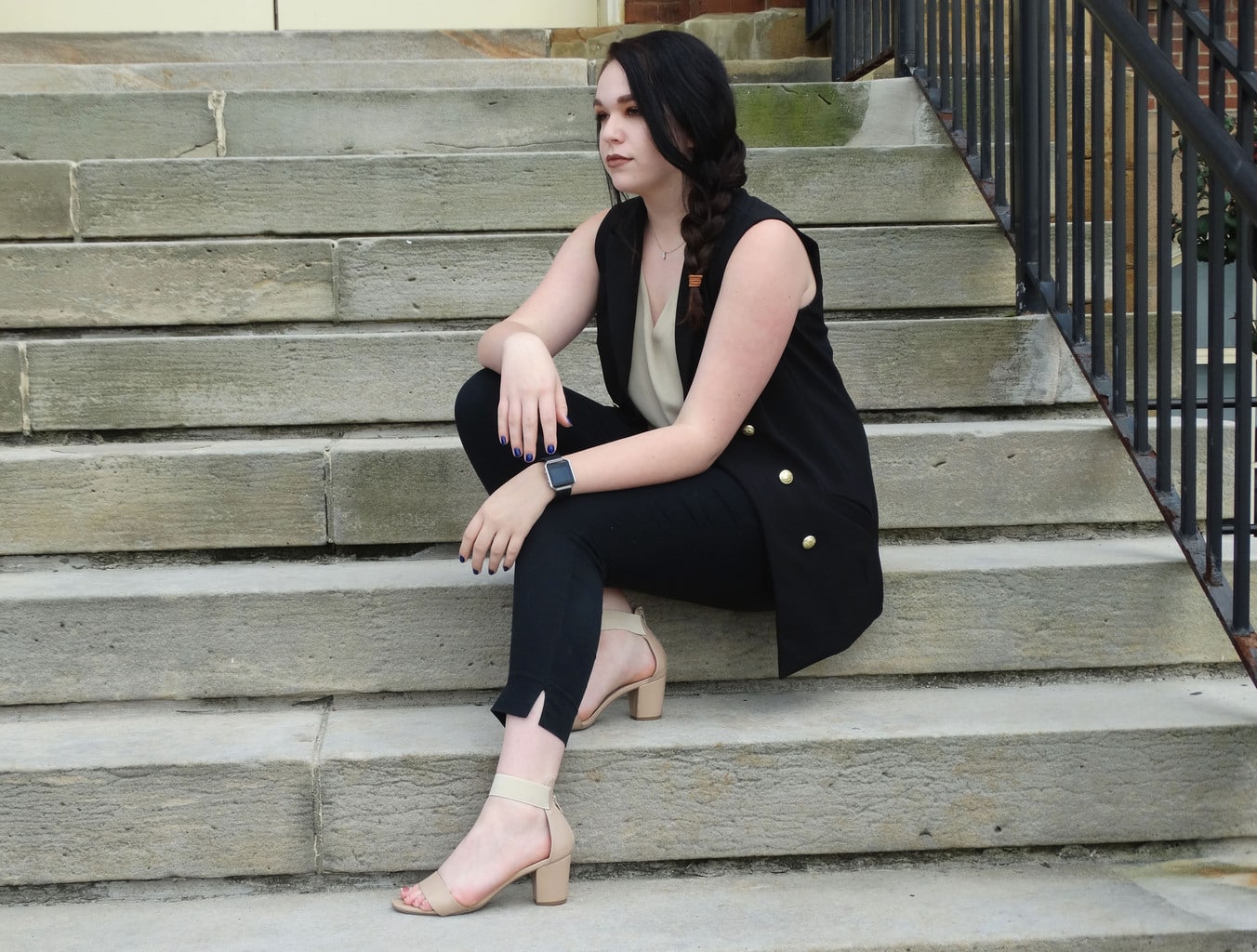 To show off her vest, Bree paired a light tan tank and heels. The shade is close to her skin tone and it makes the vest stand out.
3. Cat Necklace
Bree wears a simple and delicate necklace every day that honors her adorable cat Jarvis. It is a silver cat outline with the letter "J" on a gold chain.
What do you think?
Are you a fan of black and tan together? Do you ever wear vests like Bree's? Let us know below!