This post may contain affiliate links, which means we may receive a commission if you purchase through our links. Please
read our full disclosure here
.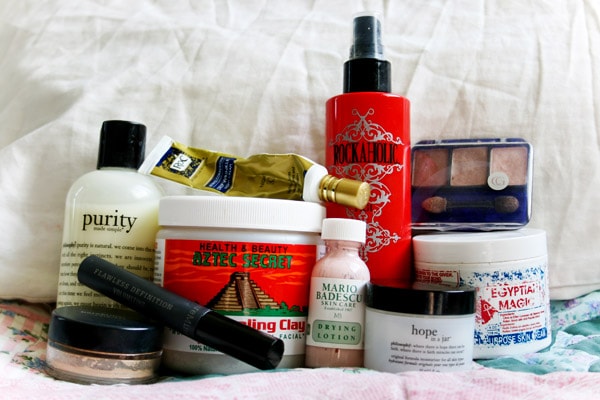 Hello, CF readers! I hope you all had a fabulous winter break! (I ate lots of donuts and watched Toddlers & Tiaras; exciting, I know.)
As this is my first post as one of your resident beauty bloggers, I decided to kick it off in style by showing you what's in my beauty closet – my list of my top 10 favorite beauty products. I'm going to run through these quickly so if you do want a more in-depth review of a product I mention, then please ask!
1. Philosophy Purity One-Step Facial Cleanser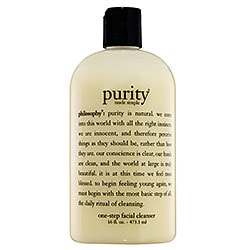 I've only been using this facial cleanser for about two weeks now, but I already love it! It takes off absolutely everything, so there's no need to use a makeup remover beforehand. It's very hydrating and gentle, and I've definitely seen an improvement in my skin tone and texture since I started using it. Two thumbs up!
2. Philosophy Hope In A Jar
And, of course, to go along with the Purity cleanser is this magnificent moisturizer! My skin gets very dry and it's very finicky, so a lot of times certain moisturizers are too greasy, not moisturizing enough, or just make me break out. This one is light, yet it gives me a very nice glow. No dry patches here! I absolutely love it and highly recommend this.
3. Mario Badescu Drying Lotion
I've been using this cult favorite product for about three months now and I have to say it definitely lives up to its hype. The ingredients are camphor and calamine, so it works quickly to dry out the blemish and reduce redness and size. It's one of my favorite acne solutions because the ingredients are simple but effective.
4. Aztec Secret Indian Healing Clay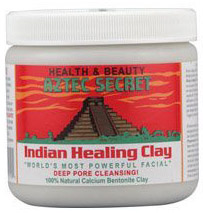 Aztec Secret Indian Healing Clay
Silly name, but awesome mask! The only ingredient is bentonite and the great thing about it is that it's completely customizable! You can mix the powder with apple cider vinegar, green tea, anything you want. It's a very powerful mask and excellent for drawing out toxins out of your skin. Plus it's dirt cheap and it lasts forever.
5. Egyptian Magic All Purpose Skin Cream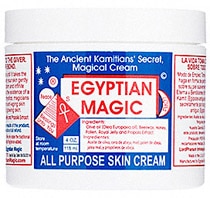 Egyptian Magic All Purpose Skin Cream
Another product with a funny name, but once again, it's brilliant! This is another cult favorite that I've heard a lot of celebrities love (I believe Madonna is one of them), and it's easy to see why once you use it. This cream is made up of beeswax, olive oil, honey, propolis, bee pollen, and royal jelly, essentially cream of the crop ingredients. It's a bit pricey, but I promise, it's worth the investment. I slather this on extra dry spots at night and by morning, they're baby soft.
6. RoC Deep Wrinkle Night Cream

I was first introduced to this product by my mom since she swears by it, and even though it says wrinkle in the name, don't let that scare you off! When my skin had very bad discoloration from an acne attack, I used this at night. It reduced my discoloration more than any other product in a month, so now I'm hooked! Plus you don't need a lot, so it lasts for quite a long time.
7. BareMinerals Original Mineral Foundation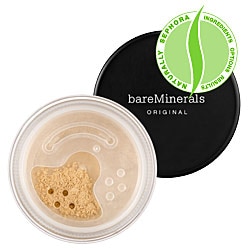 BareMinerals Original Mineral Foundation
Everyone and their mother uses this foundation, including me! I've been a loyal user for about three years now, so that just goes to show how awesome it is. It gives me great coverage and my skin can actually breathe, it doesn't feel like I have makeup on. By the way, has anyone tried out the matte version? If you have, leave a comment! I want some insider advice before I pick it up.
8. BareMinerals Flawless Definition Volumizing Mascara

BareMinerals Flawless Definition Volumizing Mascara
When I was on a photo shoot a little while ago, I was given this mascara from the makeup artist because I loved it so much. Now I'm hooked! It doesn't flake, it washes off easily, and it really gives your lashes that 'oomph'. Definitely try it out!
9. CoverGirl Shimmering Sands Eyeshadow Trio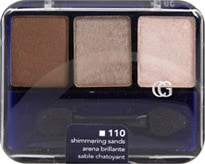 CoverGirl Shimmering Sands Eyeshadow Trio
I will admit, I'm a little boring when it comes to eye shadows. I wear this palette just about every day and I like it so much because it goes with everything! I can make my eyes more dramatic using the darker shade, or just use one shade for a more natural look. It's versatile and it's cheap, two of my favorite things.
10. Tigi Rockaholic Groupie Texturizing Spray Pomade

Tigi Rockaholic Groupie Texturizing Spray Pomade
Usually my hair is pretty well behaved and I don't need to do much to it, but the one product I do use over and over again is this spray pomade. It makes my hair super silky and gives it just enough texture, plus it smells amazing!
What do you think?
Do you have any questions about these products? Do you use any of them? What are YOUR beauty must-haves? Let me know by leaving a comment!