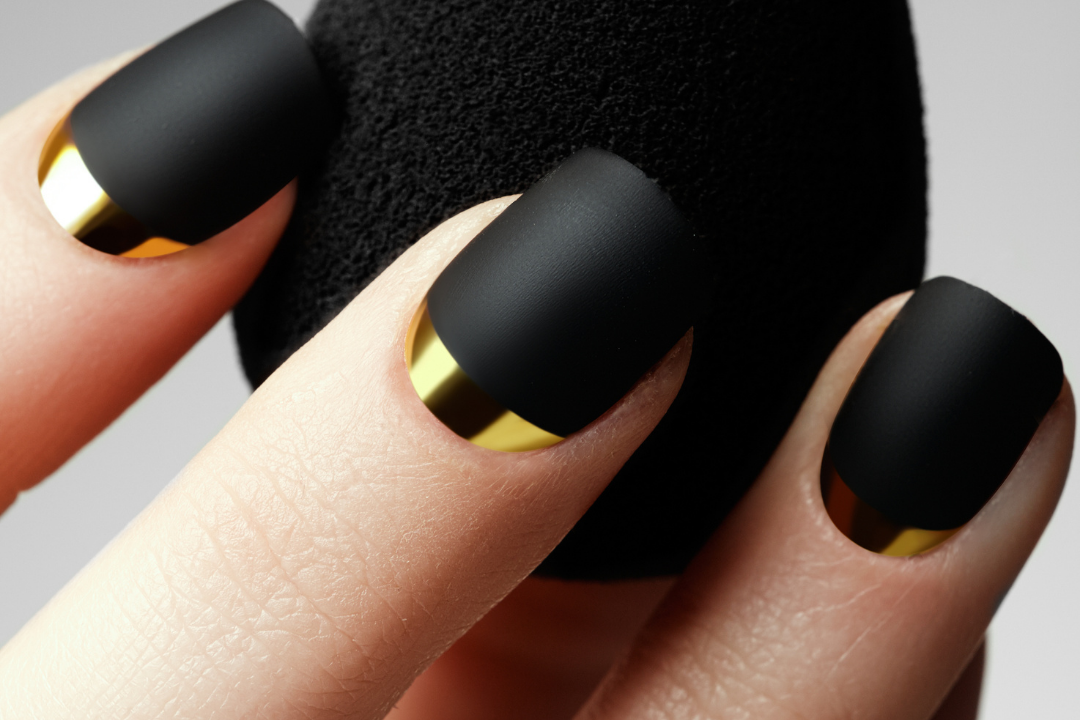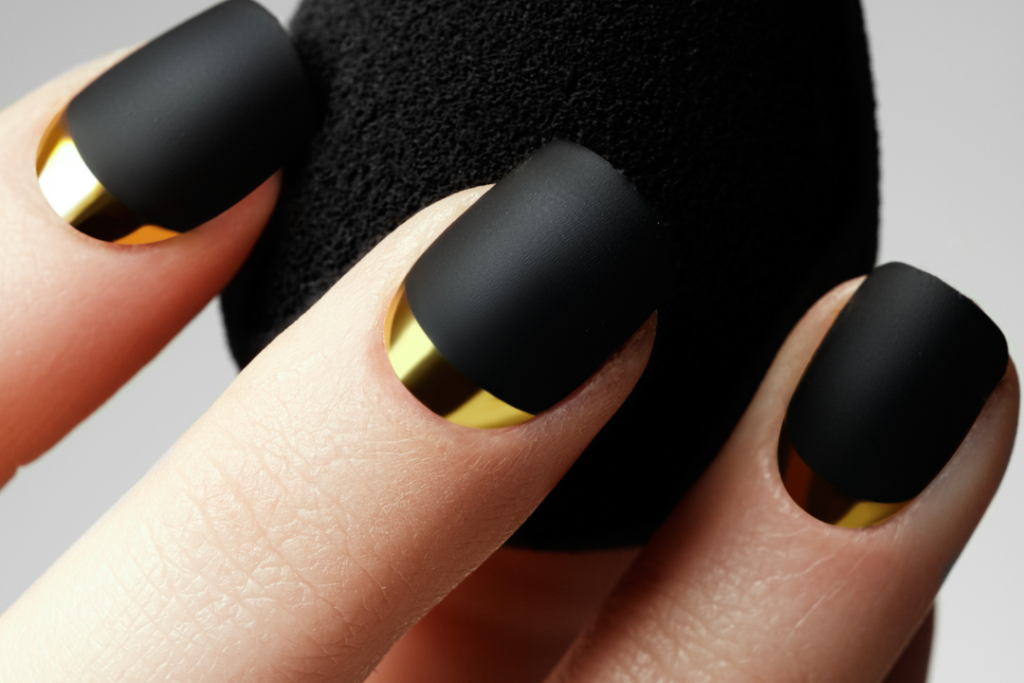 When I think of a nice manicure, my mind immediately jumps to well-maintained, shiny nails. After all, isn't that why we all use top coats? But even though I absolutely love that look, sometimes I just need something different. Something edgier. Darker.
On the complete other side of the spectrum is matte nail polish. Exactly what it sounds like, matte finish means a polish that's completely devoid of shine.
Matte nails have been trendy for a new seasons now – ever since king of cool Alexander Wang sent matte nails down his Fall 2010 runway, the trend has been everywhere, including the runways at DKNY, L.A.M.B., and Catherine Malandrino.
Many runway beauty trends are extreme (to say the least), but I think this one is definitely doable! If you guys are curious about matte nails, read on for my top tips on getting the look!
How to Get Matte Nails – The Products: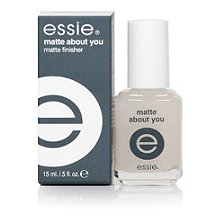 If you want your nails to be matte, you have two options:
The first is to buy special matte nail polish. Instead of a slightly shiny finish, these polishes claim to dry completely matte. Zoya has a collection out, as do OPI, NYX and Orly. I personally haven't tried these, and depending on the brand, reviews are pretty mixed.
Your other, more cost-friendly option is to buy a matte top coat. There are a ton of these on the market at different price points, but I think the best one out there for the price is Essie's Matte About You ($4.35 at Amazon). Unlike other formulas, this one completely mattifies polish without changing its color.
Applying a Matte Top Coat:
The application of a matte top coat is a little different than a normal top coat, and takes a little more work to get right.
While a shiny top coat can camouflage most application mistakes, a matte top coat does the opposite – it will magnify any unevenness, streaks, or other issues on your nail. Furthermore, it takes a long time to dry – I'd say it takes 20 minutes until you're OK to drive or read, but a full hour or two until your nails are completely hard. Also, something I dislike about Essie's Matte About You (or perhaps matte top coats in general) is that it offers absolutely no protection against chips.
Even with all of these pitfalls, however, I still think a matte top coat is the way to go – for your money, it makes more sense to buy one bottle of polish you can use with every shade you own. And the rewards are worth the effort – matte nails are so chic and absolutely perfect for the cold months!
Matte Top Coat Inspiration:
Think matte nail polish is one-dimensional? Think again! Here are some fun mani ideas using matte top coats:
1. Glossy French Tips
This look is so easy to do and looks awesome. Just put tape on your tips, paint the rest of your nail with a matte top coat and voila – french tips with a twist!
2. Konad over Matte Nails
Again, this is so easy to do and yields great results! After applying two coats of polish (any color will do, although I love the black-on-black combination), apply your matte top coat and do Konad nail stamping over it.
3. Over Glitter Polish
We all associate glitter with shine, right? Well, think again. Putting a matte top coat over your favorite glitter polish gives it that special kick and makes it look completely unique. This would be perfect for the holidays!
What do you guys think?
Would you try matte nails? Do you already rock the look? Do you prefer matte polish or a matte top coat? Tell me everything in the comments!