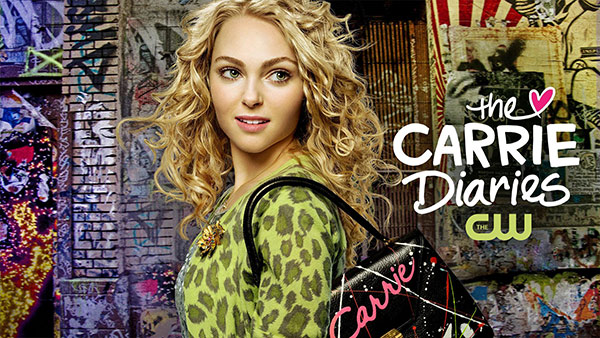 Photo courtesy of The CW
I've recently become so obsessed with the new CW TV show, The Carrie Diaries that I decided to create a makeup and hair tutorial inspired by the young Carrie Bradshaw. Her effortless natural beauty and voluptuous, fun hair make her super unique and a perfect source of inspiration for college girls.
Below, I'll show you how to get Carrie's hair and makeup from The Carrie Diaries!
What You'll Need: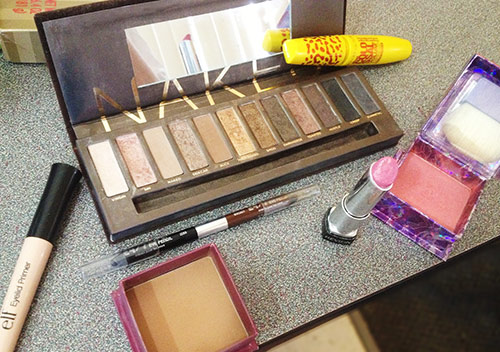 These are all of the products that I will be using today:
Carrie Diaries Makeup – Step by Step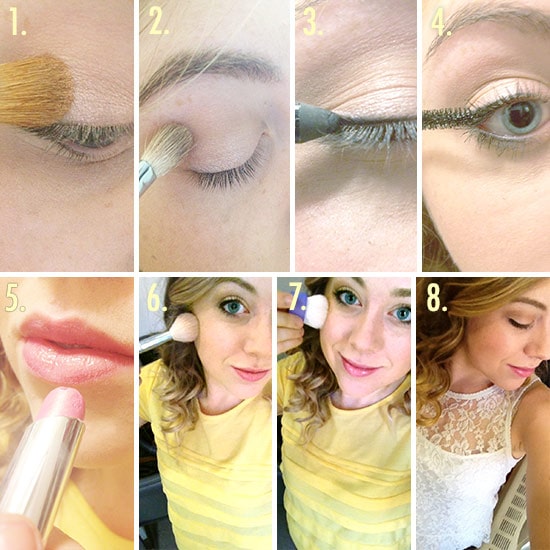 Step 1: After priming my eyelids with my e.l.f. Eyelid Primer, I used a fluffy paddle brush to apply the shade Sin, from the Urban Decay Naked palette. This color is a shimmery pinky nude that looks really great with any eye color.
Step 2: With a fluffy blending brush, I swirled the color Naked, from the same palette, into my crease to add some definition. This color is incredibly natural and blends extremely well, all while giving your eye a polished, pulled-together look.
Step 3: I then took the double-ended eyeliner from Urban Decay and lightly lined my upper lash line with the black end – Carrie has eyeliner on, but not enough to be incredibly noticeable. She definitely likes her makeup on the subtle side.
Step 4: I applied 2 coats of the Maybelline Volum' Express Colossal Cat Eyes Mascara, which makes your lashes incredibly long.
Step 5: I added a pop of color with some light pink lipstick. I used Revlon's Color Burst Lip Butter in Cotton Candy because it's a natural-looking, yet fun bright pink color. Carrie definitely enjoys playing around with her lip colors – as do I!
Step 6: Carrie's skin always looks perfect. It's so not fair. To attempt to replicate her unbelievable cheekbones, I applied Benefit Hoola Bronzer with an angled face brush to the hollows of my cheeks. This helps to define your cheek bones while also adding a nice bronzed glow to your face!
Step 7: Carrie's cheeks are always flushed (and blushed) with the perfect shade of pink. I used a light touch of Benefit Boxed Powder in Bella Bomba, which is a beautiful natural-looking pink color, to try to mimic her natural complexion.
Carrie Diaries Hair
Now that the makeup is done, let's move on to the hair!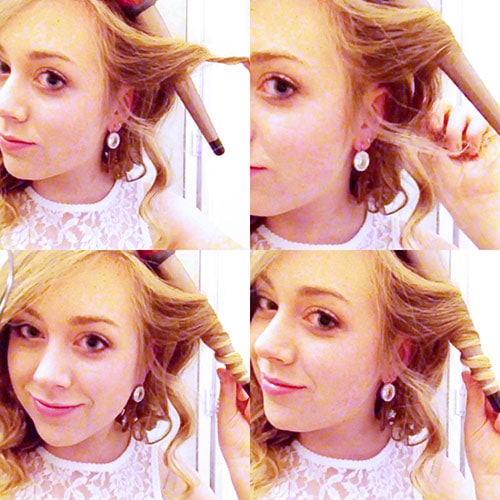 It was really quite easy replicating Carrie's signature curls! I used my Conair Infiniti You Curl Wand Styler to get her look. (Note: This will work best for those of you with naturally straight to slightly wavy hair – curly girls can scrunch with spray and go!)
All you have to do is curl your hair behind the wand, wrap it around the entire wand, and wait 6-10 seconds (depending on how thick your hair is). It might be a little tricky at first because this curler doesn't have a clamp (I might've burned my fingers just a tad), but you'll definitely get the hang of it after a few curls!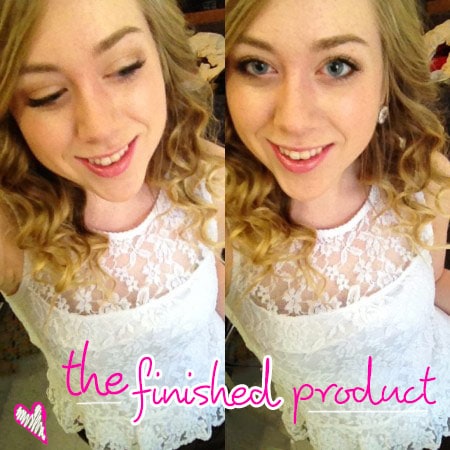 Your thoughts?
I really hope you enjoyed this tutorial- it was so much fun to do and was super, super easy! And it was a good excuse to pay more attention to the show – it's definitely my guilty pleasure, or what I watch when I really don't want to be doing homework.
If you watch The Carrie Diaries, who is your favorite character? Are you inspired by Carrie's makeup and hair? What other shows are inspiring you, hair and makeup-wise? Tell me in the comments.