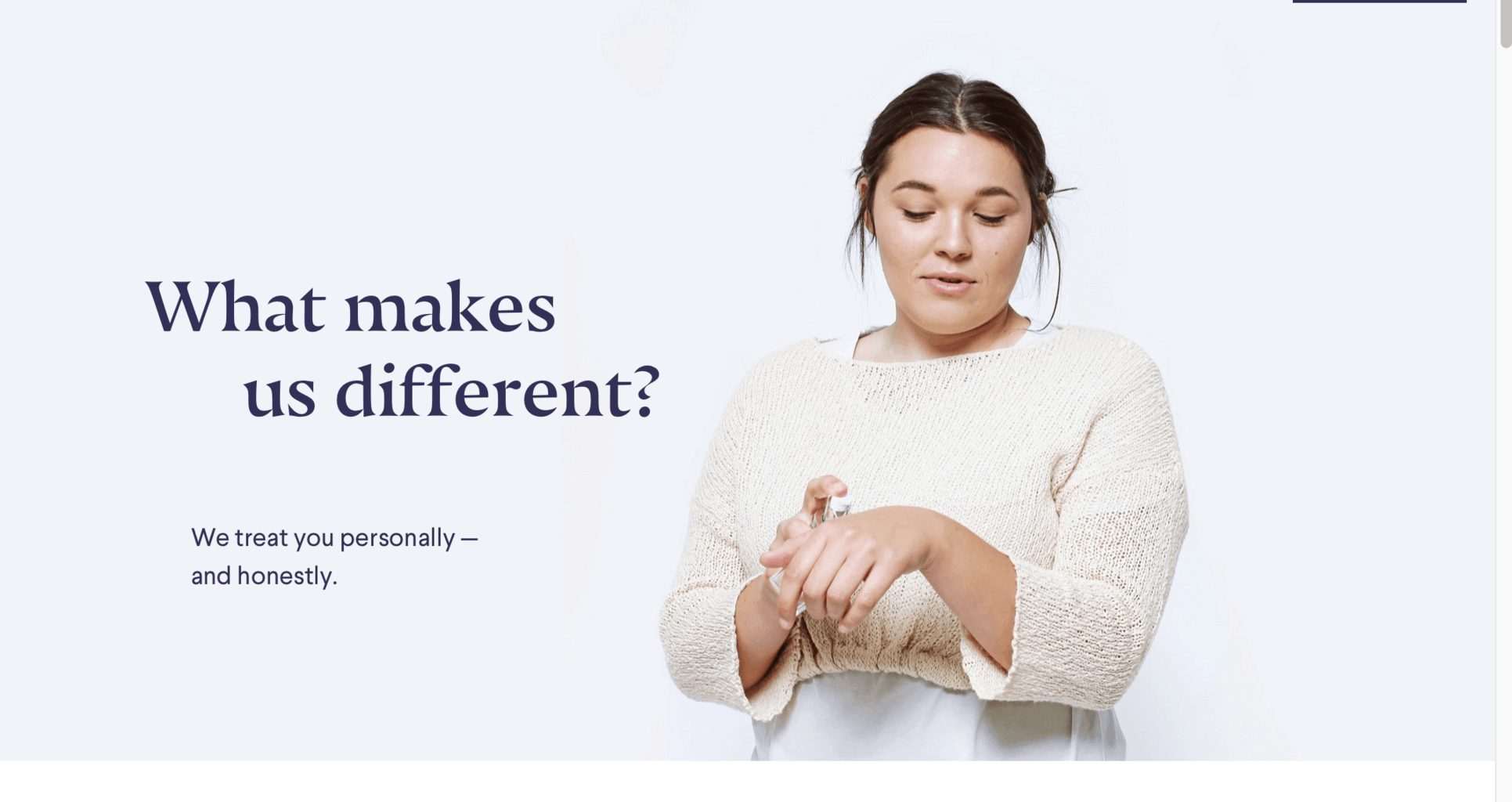 We've all had our fair share of skin issues in the past, but I'm sure most of you can relate to one of the peskiest problems of all: acne. Yup, it's not just for teenagers. College girls get acne too, and let me tell you, this girl is sick of having to deal with acne in her 20s.
Fortunately, brands today have come up with some incredible treatments that can go up against acne and win! I was given the chance to test out what is honestly one of the most personalized acne treatments out there today: Curology!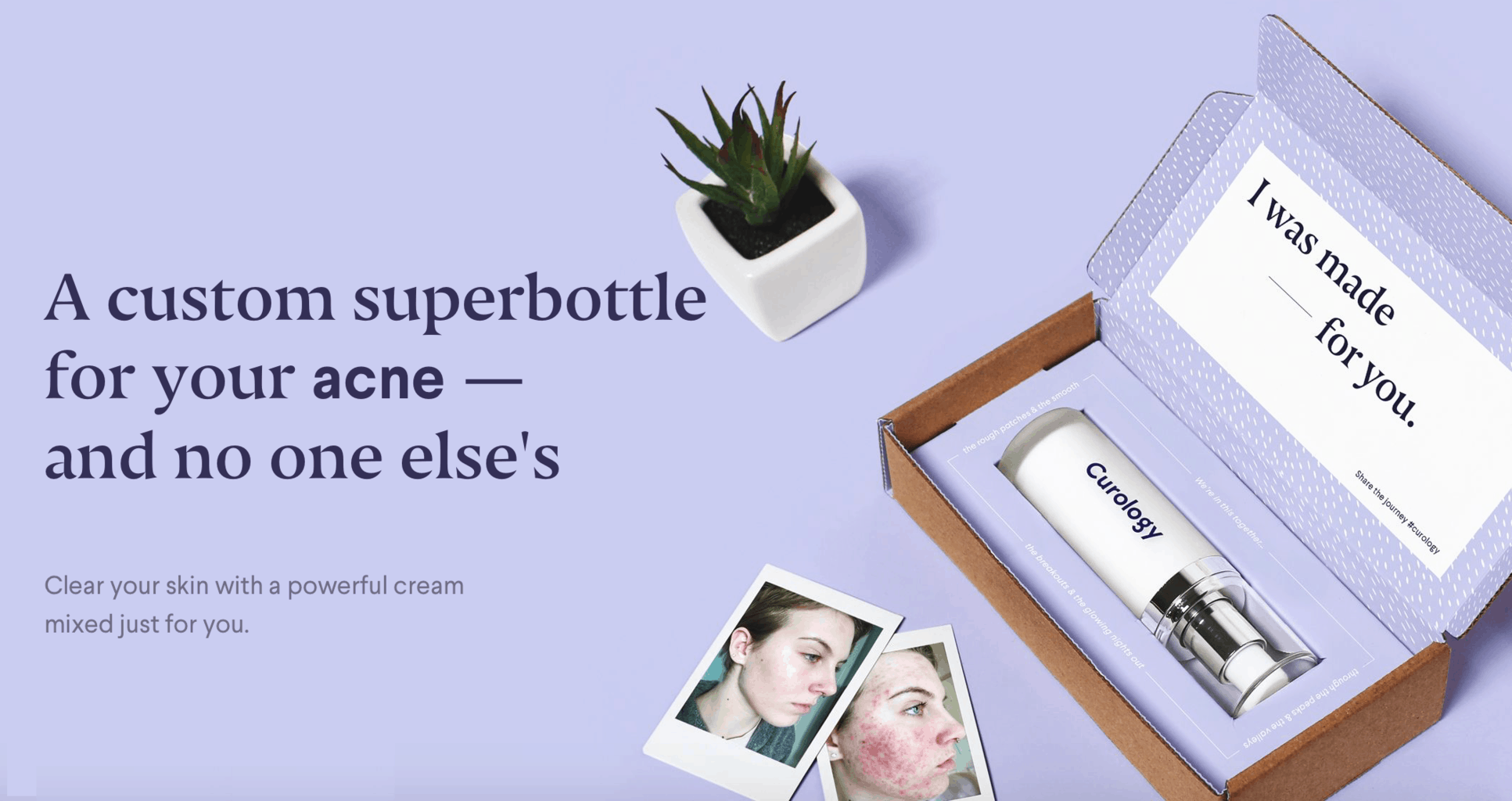 Curology is a brand that provides personalized treatments to people struggling with skin issues like acne, blackheads, whiteheads, cystic acne, and more.
What does "personalized" mean exactly? How about customized ingredients specifically tailored to your skin? What about a medical provider available for you at the touch of a button that responds to your every question and concern? The list goes on.
I've been testing out this service for a full month to give you guys the scoop. Keep reading to see what my experience was like and if I'd recommend giving this a try!
Meeting My Specialist

The first step in this process was getting in touch with my specialist, Laura. I completed a survey and sent in photos of my face, then I was matched with Laura, who analyzed this info and formulated the best possible treatment for my skin. The survey was incredibly quick and painless, and Laura emailed incredibly useful information explaining the function of each ingredient in my custom formula.
Ingredient Selection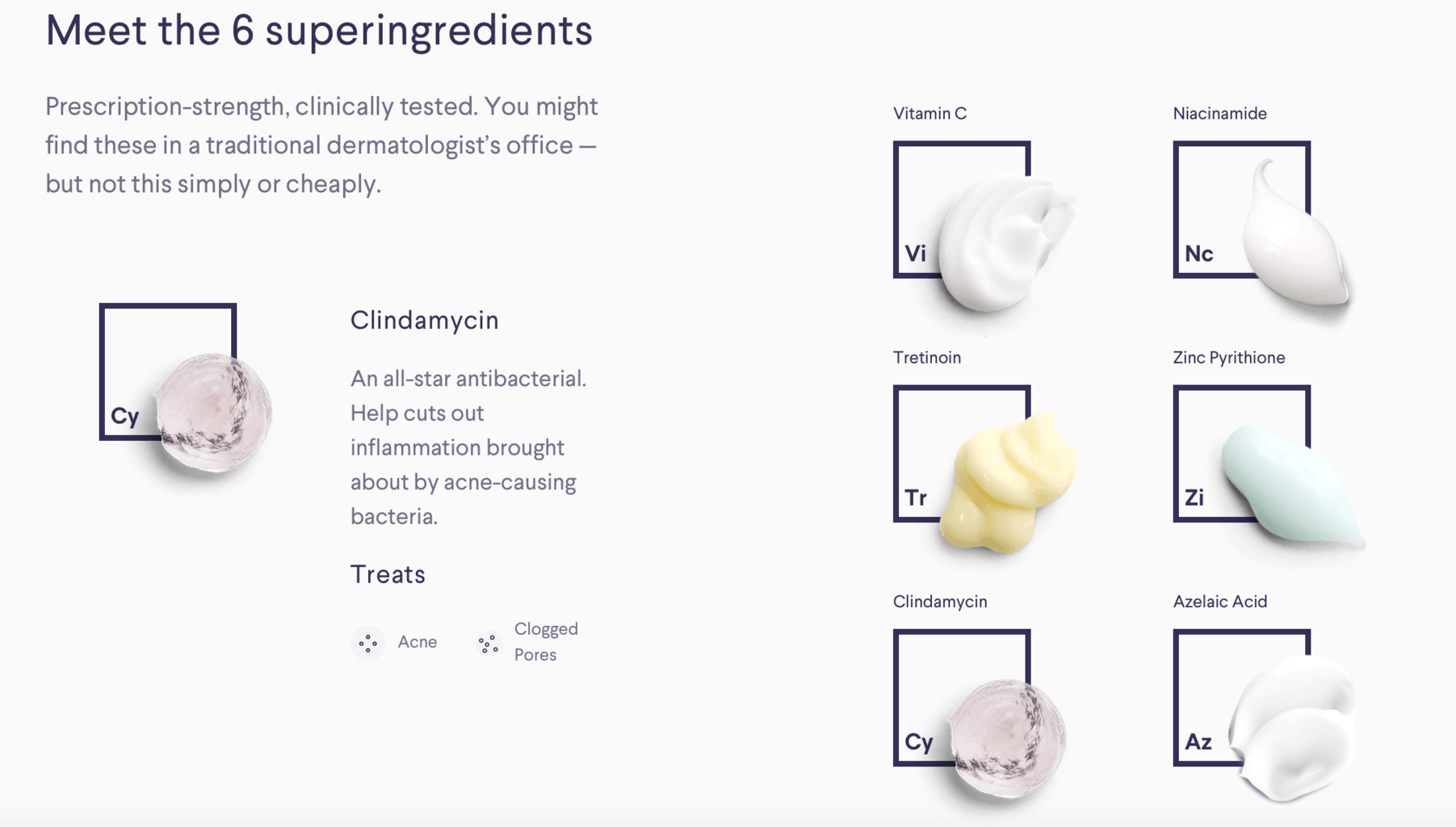 Speaking of ingredients, I mentioned how Curology is incredibly personalized, and this is where that factor comes into play. Laura took my photos and survey answers to create a specific treatment from a list of six potential ingredients. Each of these has a unique function, and they're explained incredibly well on their website.
Here's my prescription below: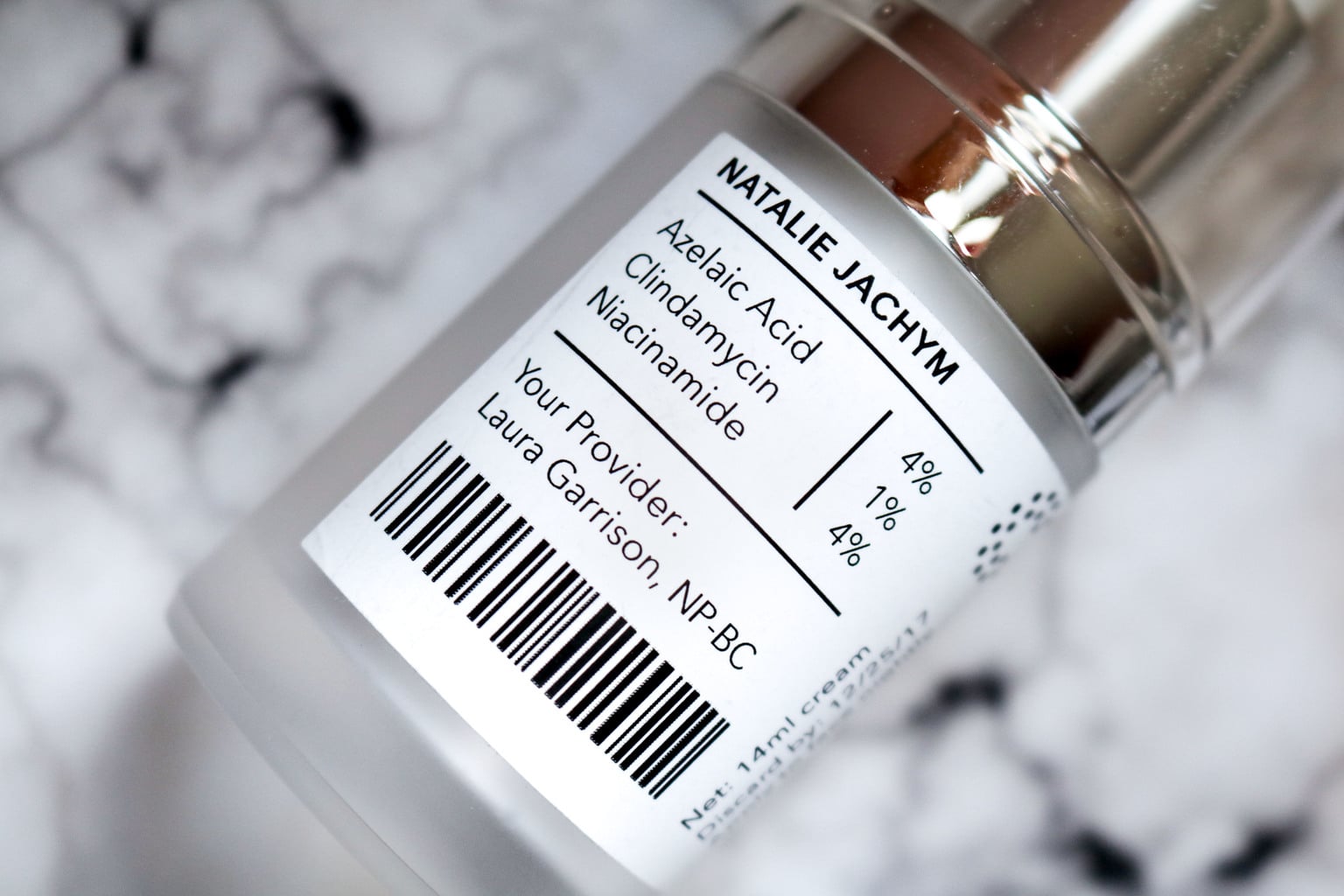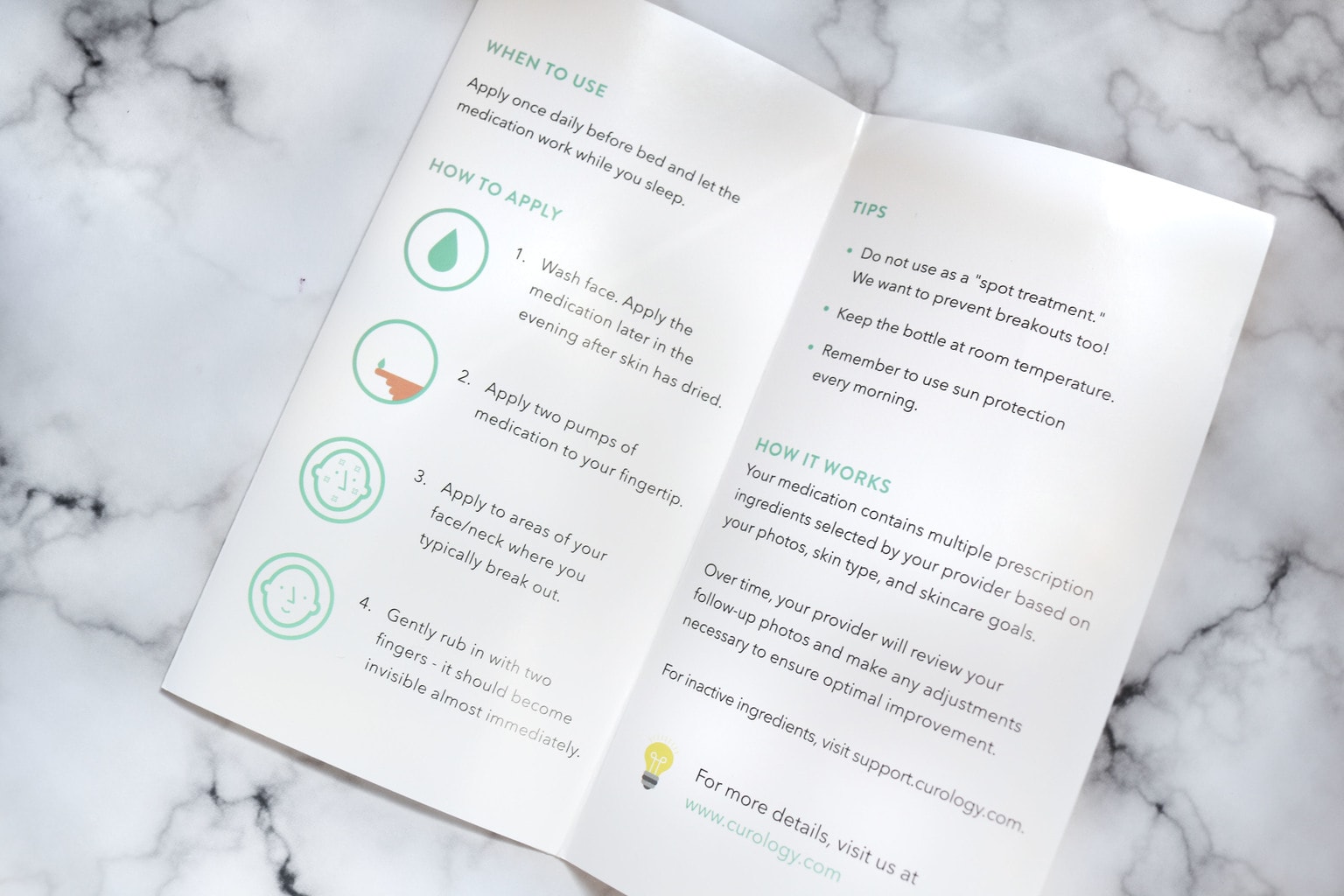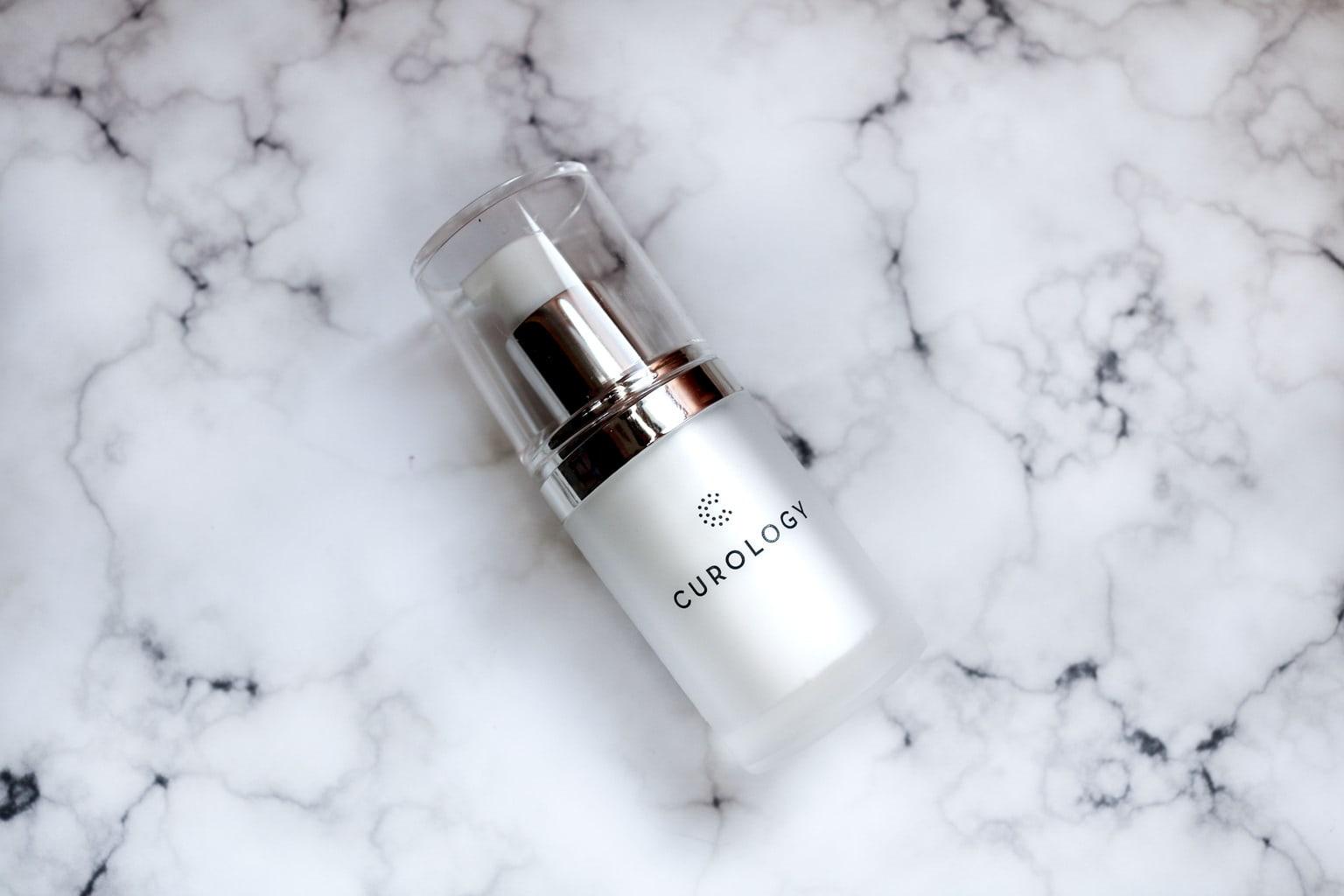 Application can vary based on skin issues, but for my skin, Laura recommended only applying once at night before my moisturizer. Super easy!
Week 1 Face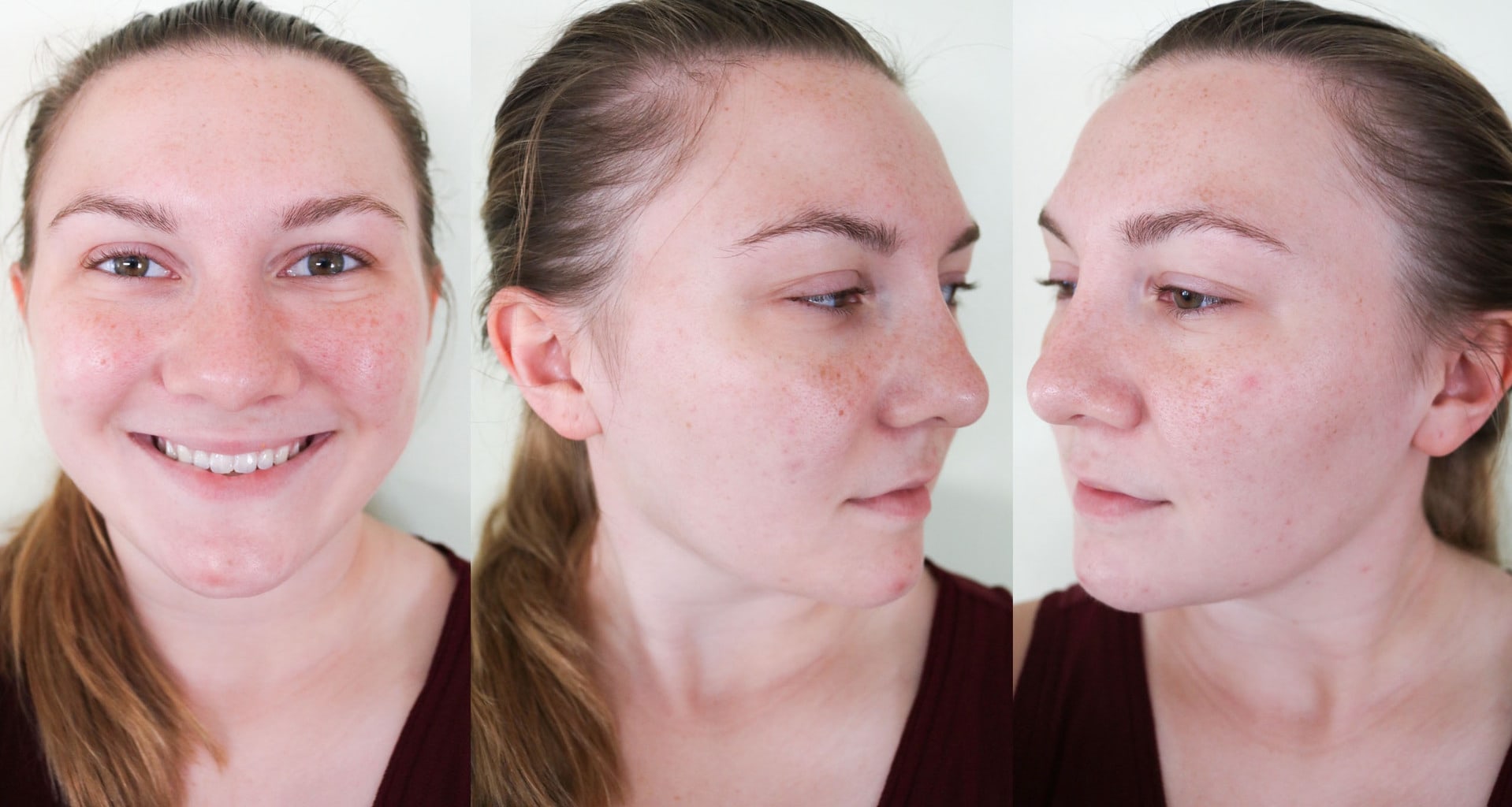 My first week was relatively uneventful. I compared my progress in the following weeks to this week simply because I wanted my skin to adjust to this new treatment. Some people experience "purging" where their acne flares up during in the first week of starting treatment (because new cell turnover is happening to clean out pores), but luckily that didn't happen here.
The biggest immediate change was in skin texture. My skin felt incredibly smooth! I really wasn't expecting that from an acne treatment. It was definitely a pleasant surprise.
Week 2 Face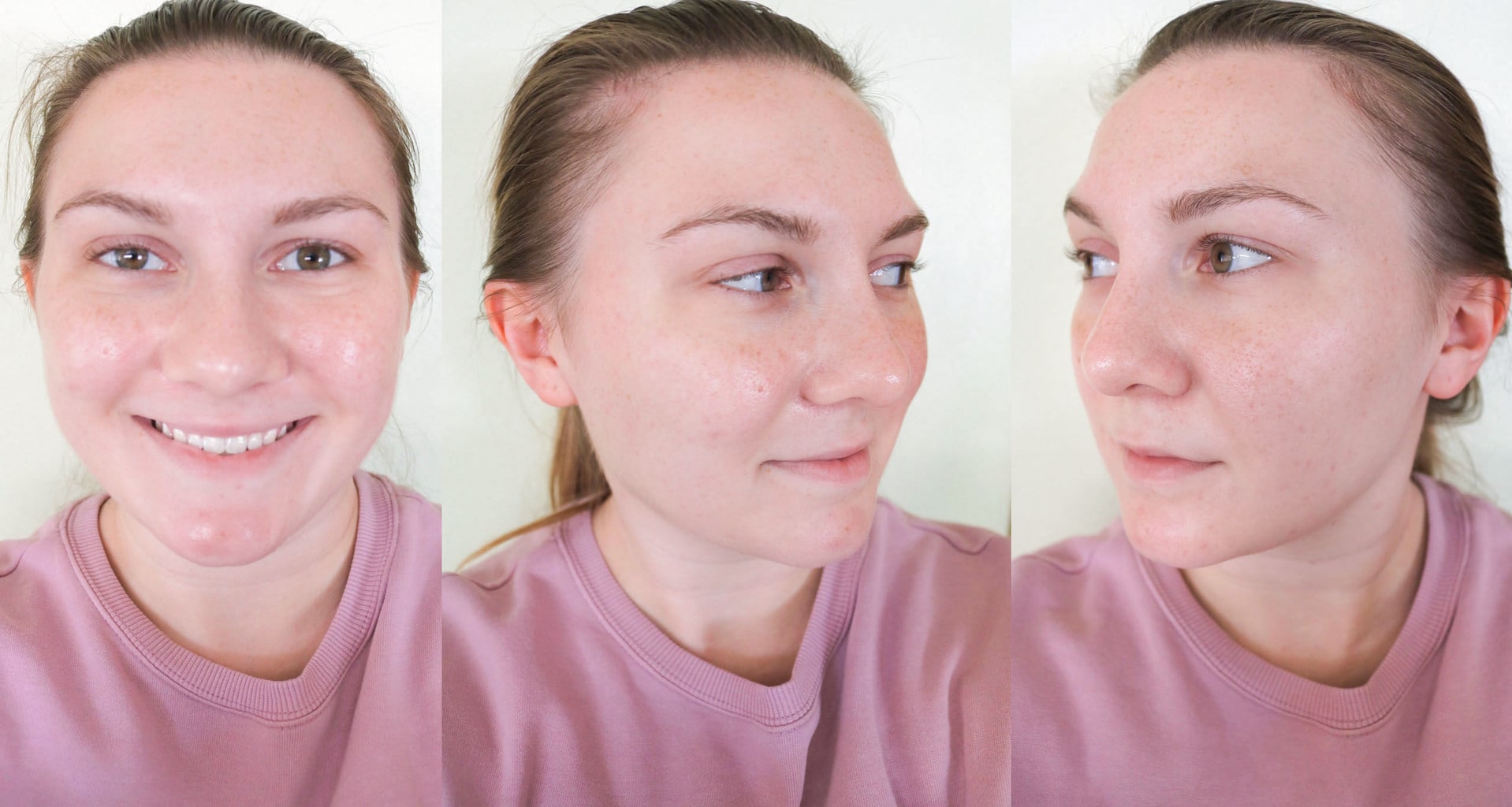 On to Week 2! This week, my skin began noticeably improving on the acne front. From the photos, you can really tell just how different my skin looks within the span of a week. Redness and acne levels went down considerably, so I was floating on cloud nine.
Week 3 Face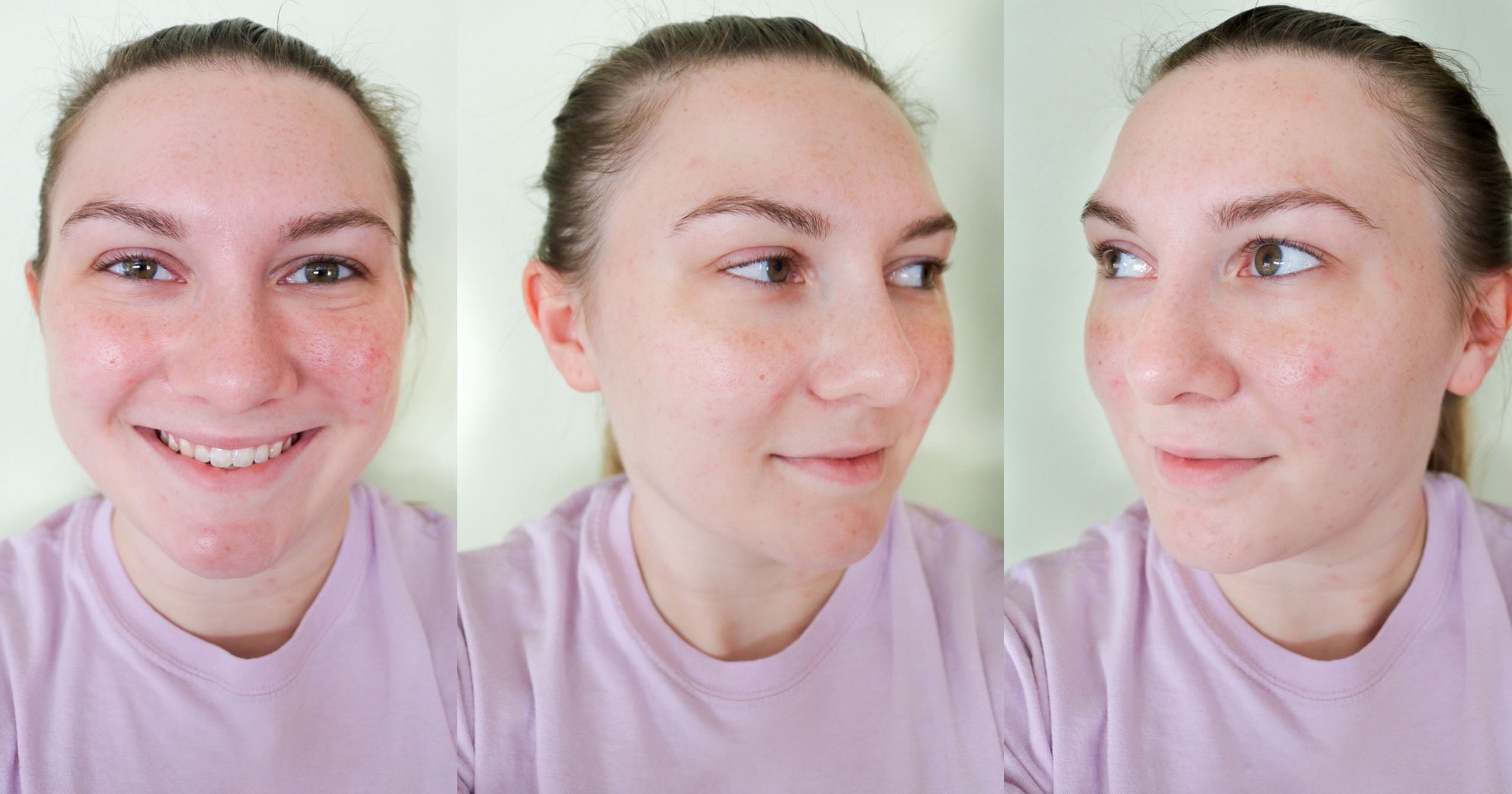 Week 3 hit, and my skin had a minor setback. Despite the success I had last week, this week was a downhill turn where my acne and redness came back. To be fair, I don't think the treatment is entirely to blame. My acne can be triggered by stress and hormonal changes, so it's entirely possible this impacted the effectiveness of my treatment.
One positive however, is that the acne scars on my lower cheeks started to fade this week. I've had those for YEARS, so the fact this treatment was able to somewhat quickly reduce their appearance is fantastic!
Week 4 Face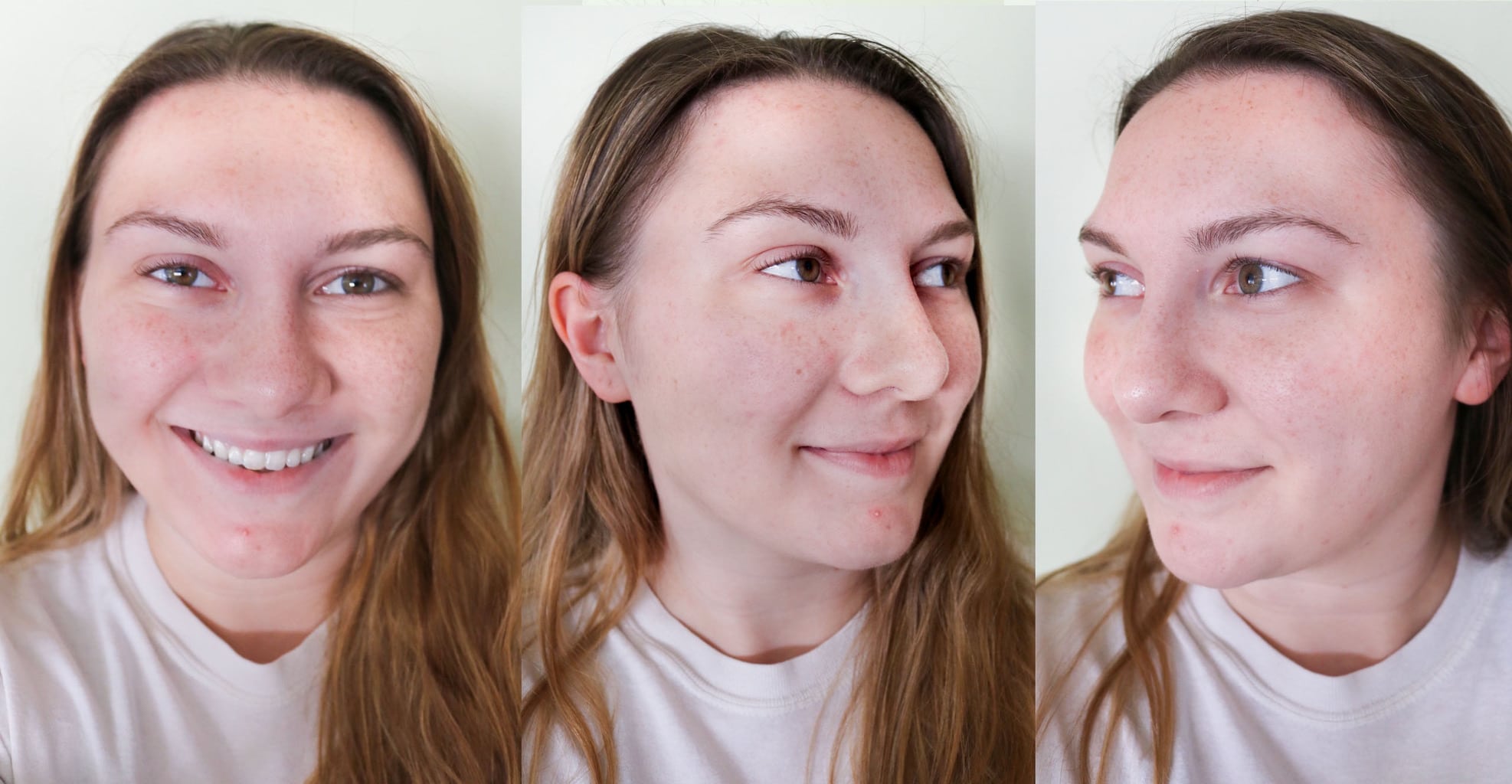 And here we are with Week 4! This was where my skin fully adjusted to my new regimen. I had less flare-ups (like in week 3), and my minor breakouts were noticeably smaller than normal. Granted, treatments like this take time to be completely effective, so time will tell whether the long-term changes in my skin stick for good!
Overall Verdict
Curology is one of the most highly personalized treatment systems out there for skin problems, and that alone makes it stand out as a brand. It's highly impressive, and makes me feel better knowing that my formula can be changed to accommodate the changing state of my skin. That's what I believe is key to an effective long-term skin treatment.
I'd recommend this to anyone looking for something new! The gentle, non-irritating nature of the formula makes it a wonderful option for people with sensitive skin, and the texture itself leaves the face feeling like a dream. Plus, you get a great and responsive support system during your journey.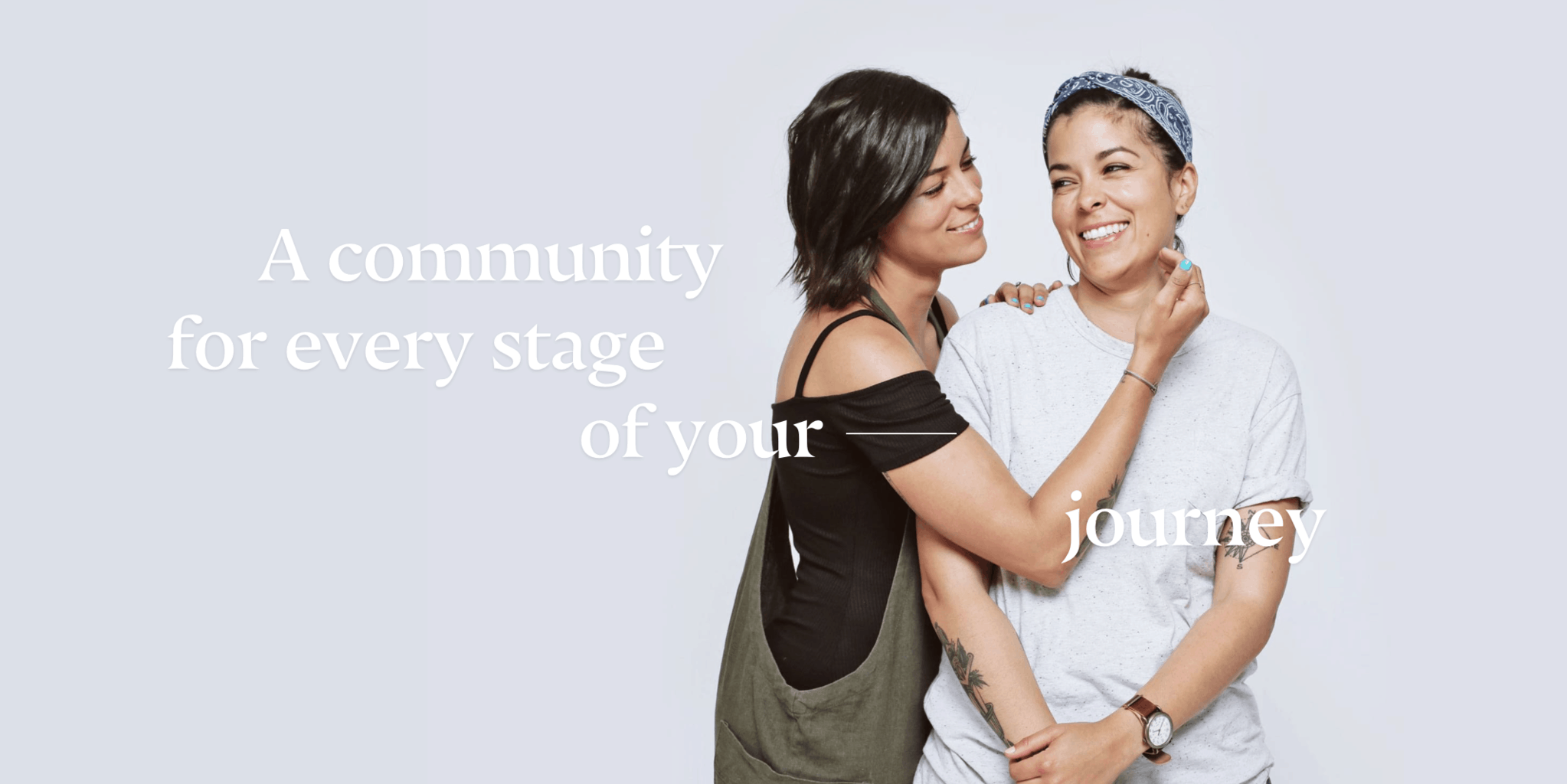 Curology offers great value to those looking for expert care and customized formulas. Curology is about $20 per month, which comes out to be less than going to a dermatologist and getting a prescription topical, which can be hundreds of dollars. So while $20/month can be a lot for some of us, if you're looking for a skincare regimen that's tailor-made for you, I'd highly encourage you to give this a shot!
If you want more info on Curology, be sure to visit their website to sign up for a free trial and follow them on Instagram and Facebook.
GIVEAWAY: Try Curology for Yourself – Free!
If you want to give Curology a shot, we've teamed up with them to offer one CF reader a 6-month free membership! All you have to do is enter the giveaway using the widget below. (Click here for full Official Rules.)
Best of luck to all of you, and if you win, be sure to let us know how Curology works for your skin!
Disclosure: This post was sponsored by Curology and a free membership was provided for review purposes. The opinions, as always, are our own. For more information, please see our Disclosure page.