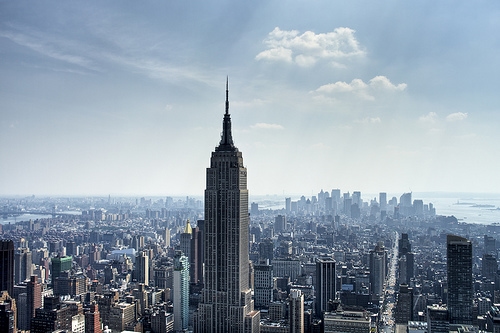 Think of your favorite fashionable movies, books and TV shows – Gossip Girl, Sex and the City, The Devil Wears Prada – all wonderful stories about fashionable girls in New York City. With so much glamour jam packed into a single city, there are arguably few better places to look for beauty inspiration than NYC.
Below, I've taken three of my favorite things to do in the city – seeing a show on Broadway, spending the day in Central Park, and visiting the Met – and translated them into 3 unique beauty looks!
1. Picnic in Central Park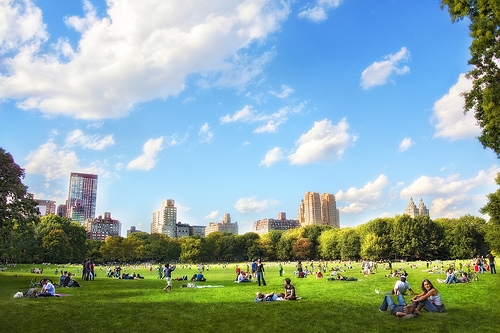 Although one of the best things about NYC is the fabulously fast pace, sometimes it's nice to slow down a bit and take a deep breath. For this type of escape, there is no place better than Central Park. Eating a Crumbs cupcake or sipping a Frappuccino among the trees and flowers can be the perfect cure to big city stress.
A day in the park should be all about letting your natural beauty shine through – this is no time for heavy makeup or dramatic hair! If this is the kind of day you have in mind, here are some products to get you ready for your escape from it all: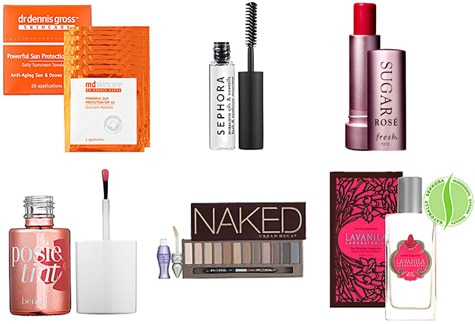 Sunscreen Towelettes, Clear Mascara, Eyeshadow Set, SPF Lip Treatment, Lip and Cheek Stain, Vanilla Grapefruit Perfume
2. A Night at a Broadway Show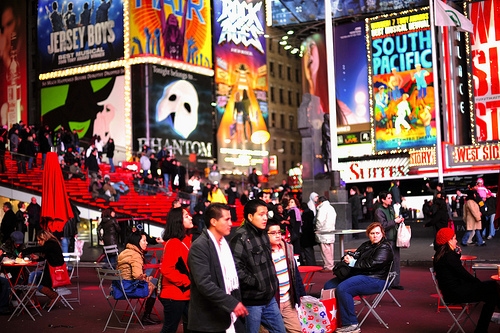 Whether your night involves a trip to Oz through a viewing of Wicked or a journey into the heart of Africa with the cast of The Lion King, seeing a Broadway show is a must when visiting NYC.
Broadway is all about bright lights and shimmering colors – this is not the time to fade into the scenery! Here are some ways to add some drama to your look, even if you're not on the stage!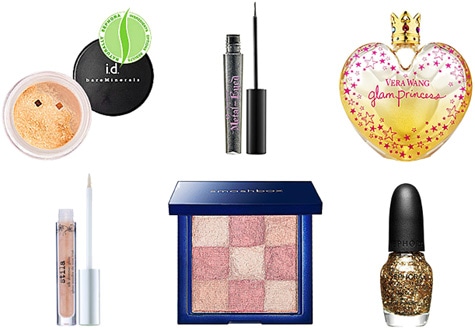 Gold Eyeshadow, Shimmer Eyeliner, Glam Princess Perfume, Lip Gloss, Soft Light Palette, Nail Polish
3. An Afternoon at the Met
There's no shortage of glam places to go on the weekend in NYC. But you simply haven't done New York properly if you haven't visited a couple of museums! The Metropolitan Museum of Art is my personal favorite. The museum itself is an architectural delight and the ever-changing but always excellent featured exhibits keep things new and exciting. Right now, the American Woman exhibit (co-sponsored by Vogue and the Gap) is the can't-miss exhibit.
So when it comes to your beauty look, what better time to try out fun and flirty colors in bold combinations than when spending time next to fabulous artwork? Here are some fun ways to style it up for the occasion.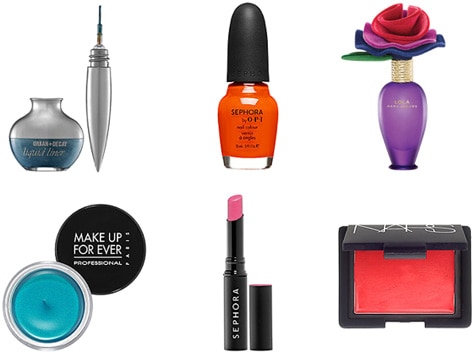 Aqua Eyeshadow, Lola Perfume, Nail Polish, Metallic Liquid Eyeliner, Cream Blush, Lipstick
What do you think?
Did these beauty looks put you in an Empire state of mind? What places (in NYC or elsewhere) inspire your beauty looks? Leave a comment and tell me!