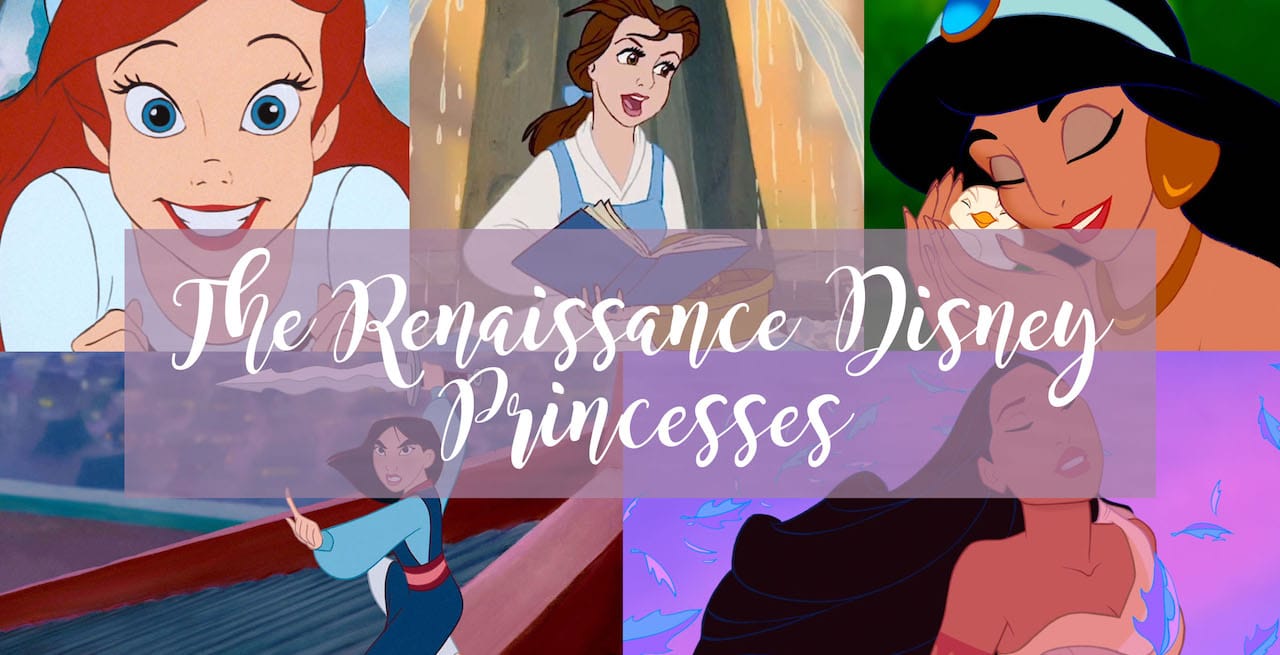 Welcome to Part II of the "Makeup Inspiration from Disney Princesses" series! This series takes you on the journey of exploring the makeup looks inspired by three eras of Disney princesses. As a reminder, these are the three time periods that divide the Disney princesses:
The Classic Era (1937-1959)
The Renaissance Era (1989-1998)
The Modern Era (2009-Today)
And if you missed Part I which covered the Classic Princesses, read it here!
Today, we will feature the Renaissance Princesses: Ariel, Belle, Jasmine, Mulan, and Pocahontas: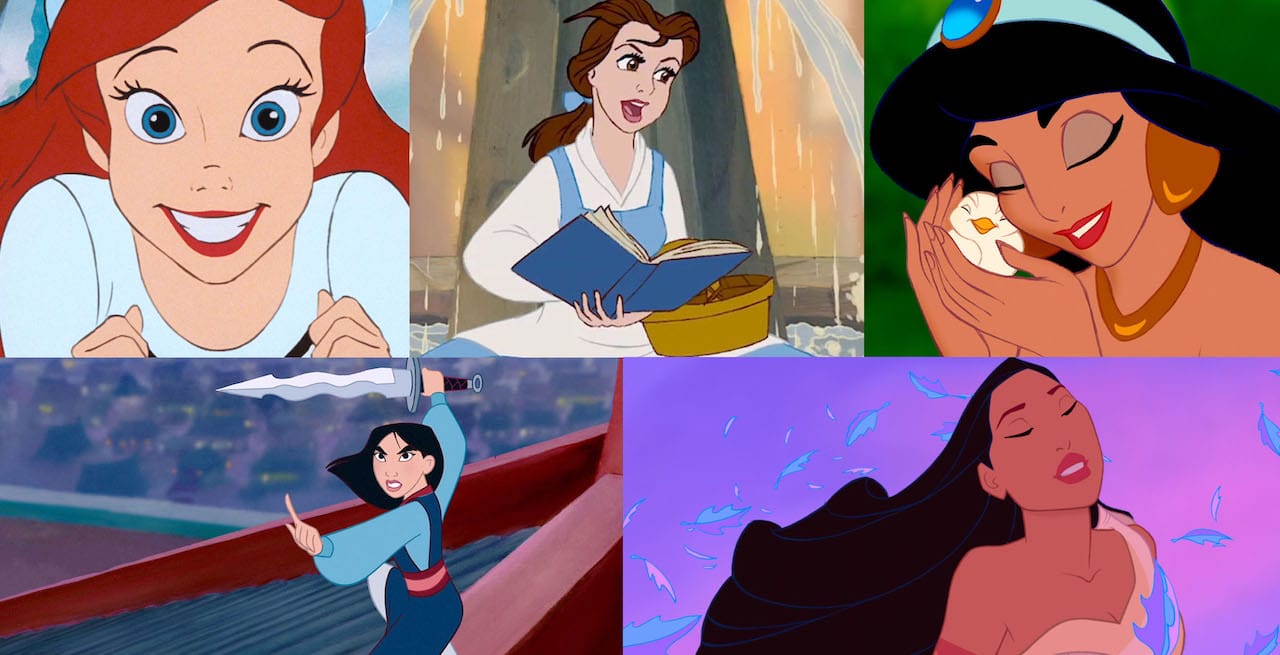 Ariel, Belle, Jasmine, Mulan, and Pocahontas form the group of "The Renaissance Princesses". These next five princesses expanded on the initial foundation set by the three classic gals (Snow White, Cinderella, and Aurora).
The Renaissance princesses share some physical and personality attributes with their classic counterparts, but this era of Disney refreshed this new generation of princesses with a big dose of empowerment and independence. This is really the era where you start to see the "damsel in distress" stereotype go out the window.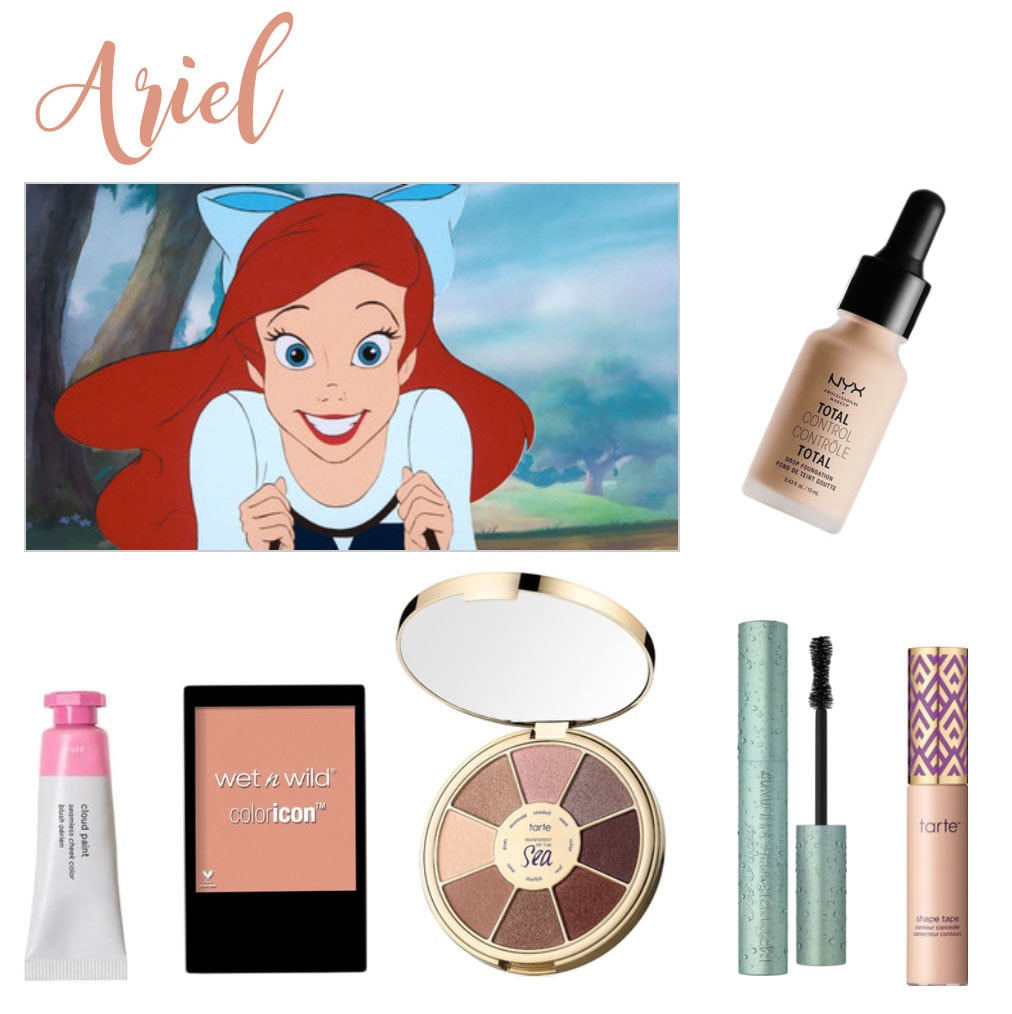 These princesses became more vocal than ever about their life goals, dreams, and ambitions. Although all their stories contained love interests, this romantic storyline wasn't the only one that mattered. Independence became a huge focal point for these Renaissance princesses, and it's one the reasons this era of princesses is my personal favorite.
The makeup looks for these princesses were heavily influenced by the renewed feelings of female empowerment that dominated the '80s and '90s. Prominent feminist movements encouraged confidence and inspired women like never before, and makeup was one area that definitely reflected this change.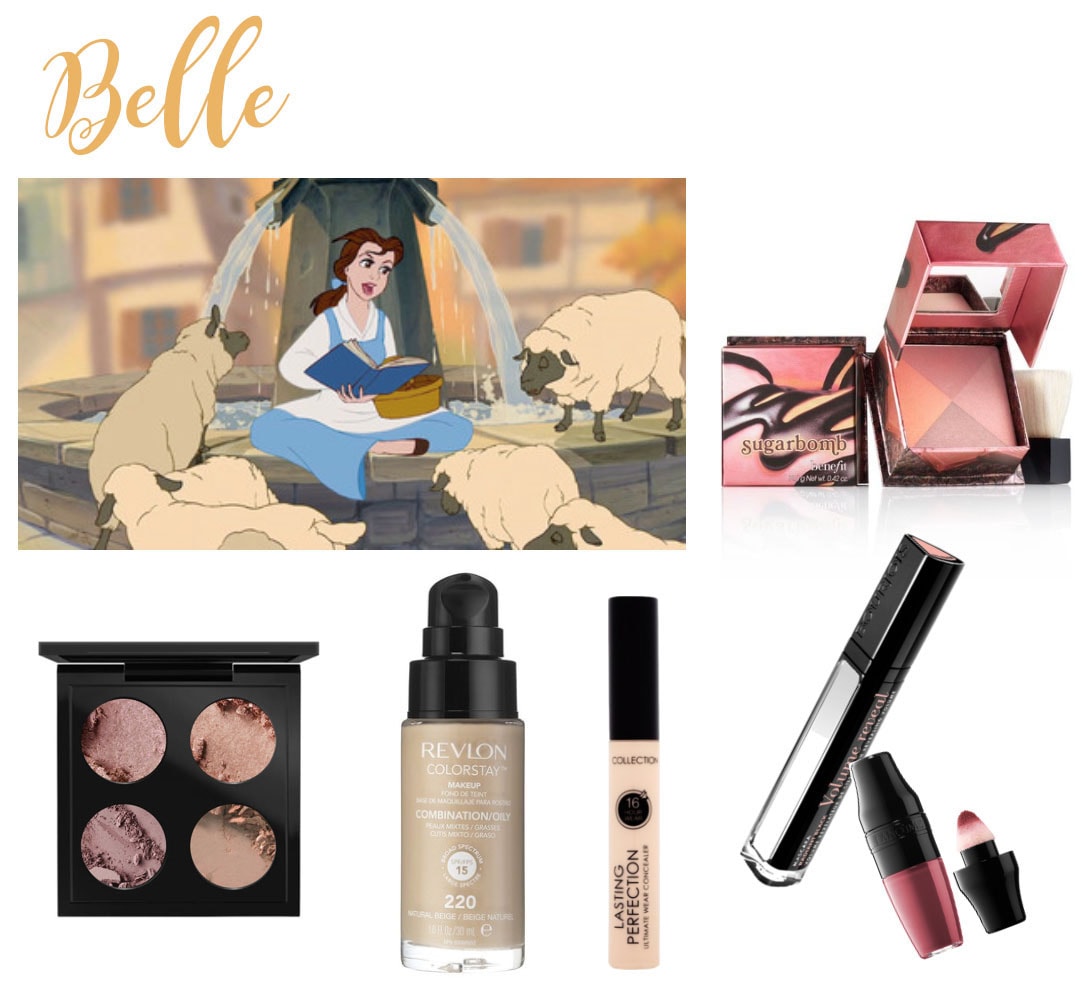 Rather than striving for the classic, cookie-cutter look that was common in the '30s, '40s, and '50s, women in the '80s and '90s began to embrace bolder styles of makeup that better suited their personal tastes and showcased their personalities.
This time period was responsible for helping the public perception of makeup transition from an older way of thinking to a more open-minded, accepting view today: that makeup is meant to enhance and celebrate the individual beauty of women throughout the world.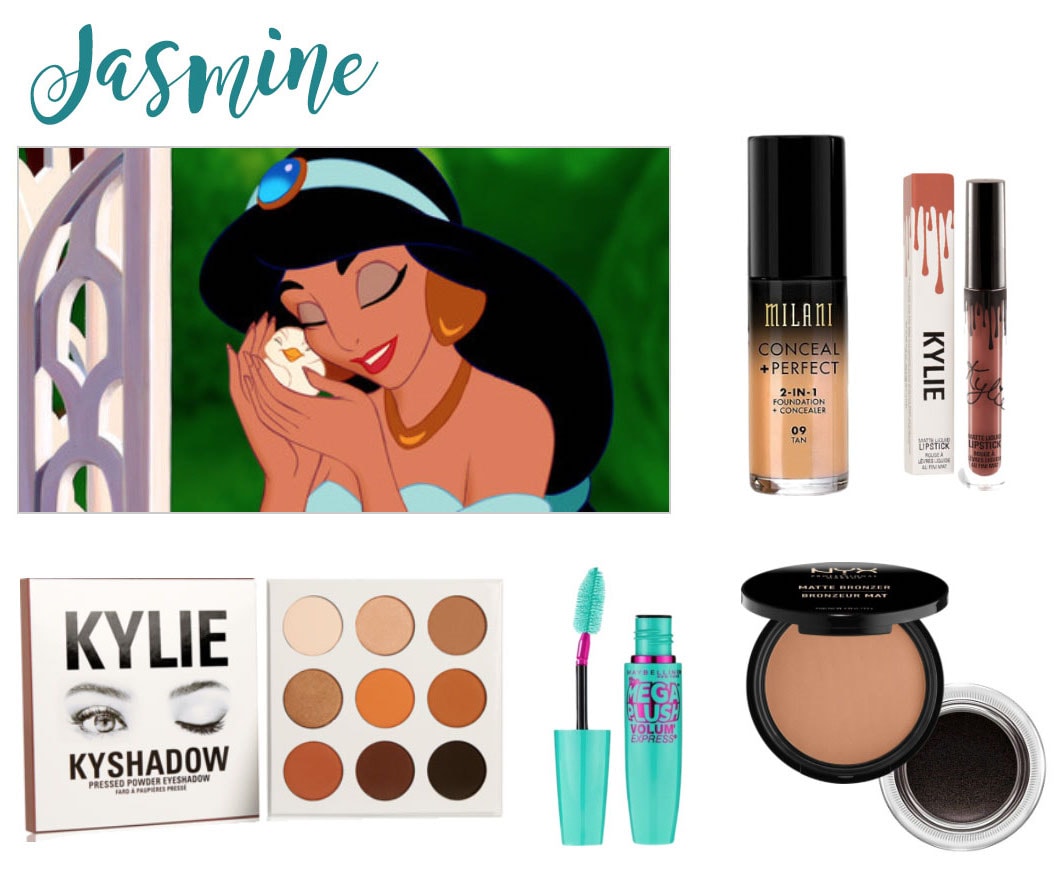 Jasmine is perhaps the princess that best embodies this new mentality towards makeup. Her love of color and bold eyeliner is in line with the kind of makeup that gained popularity in the late '80s and early '90s.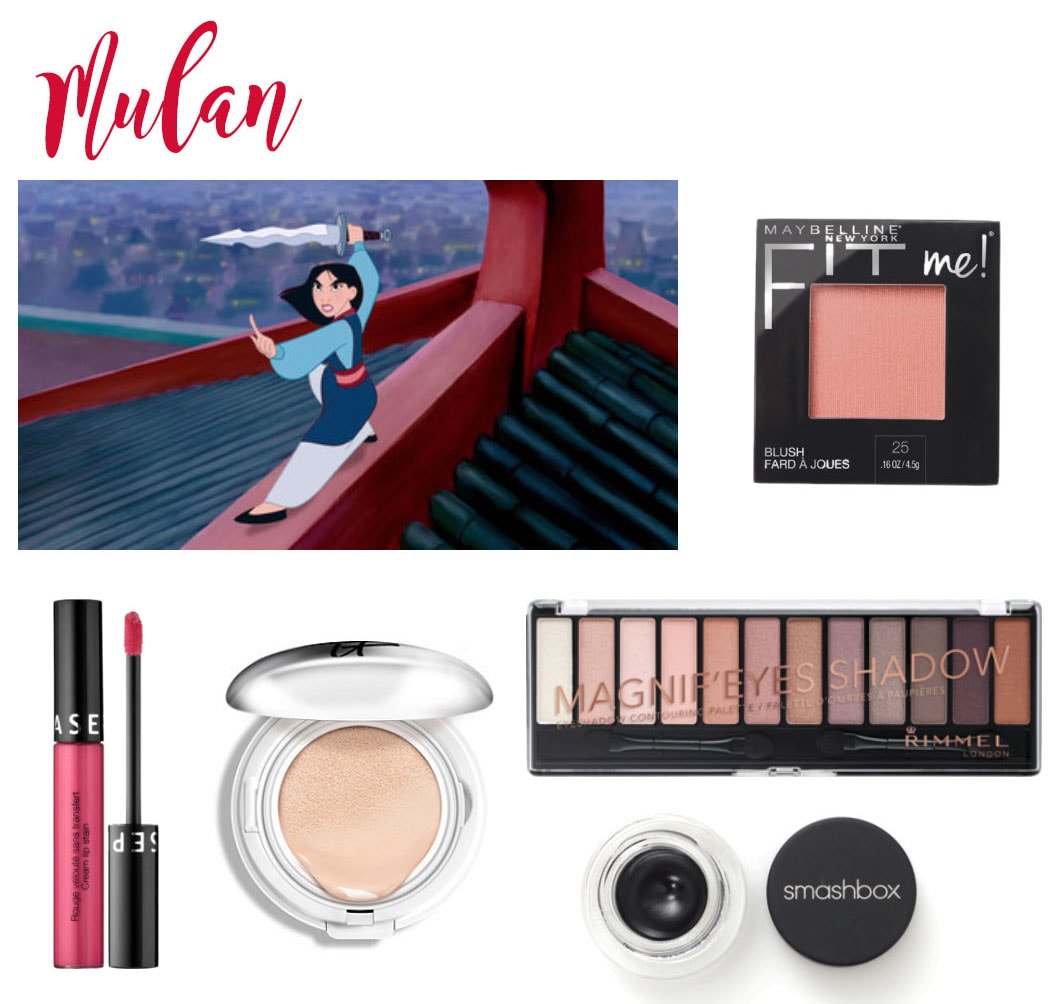 The Renaissance Princesses as a whole reflect this period of makeup extremely well. Features like contoured and angular faces, brighter cheeks, almond-shaped eyes, long lashes, and natural lips are all present in some form within each Renaissance princess.
Here's a list of the vital components that make up "The Renaissance Princess Makeup Look":
natural skin (showing off features like freckles, etc.)
slightly contoured, more angular face
neutral eyeshadows for definition
almond-shaped eyes
light eyeliner and soft lashes
bright pinks and peaches on the cheeks
naturally defined lips (likely covered in pink, brown, or berry lipstick)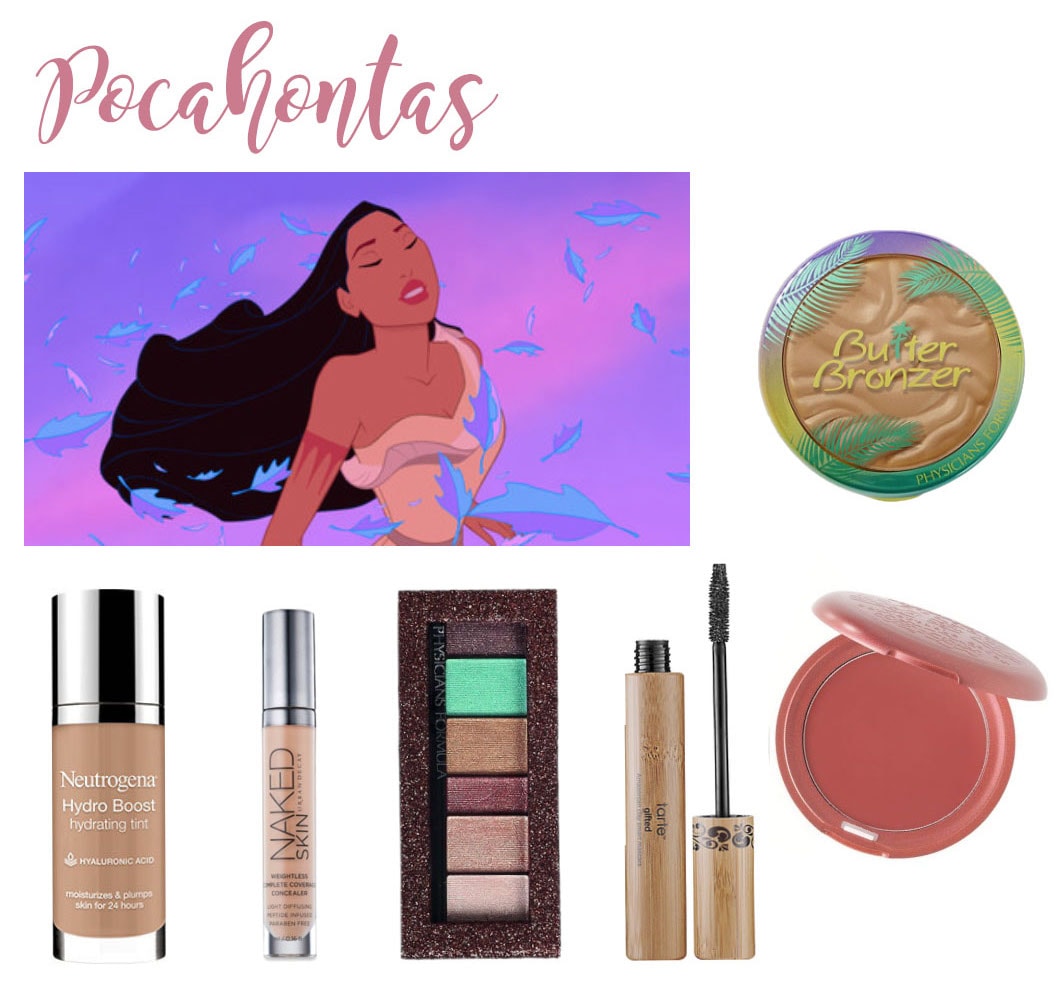 My Inspired Look: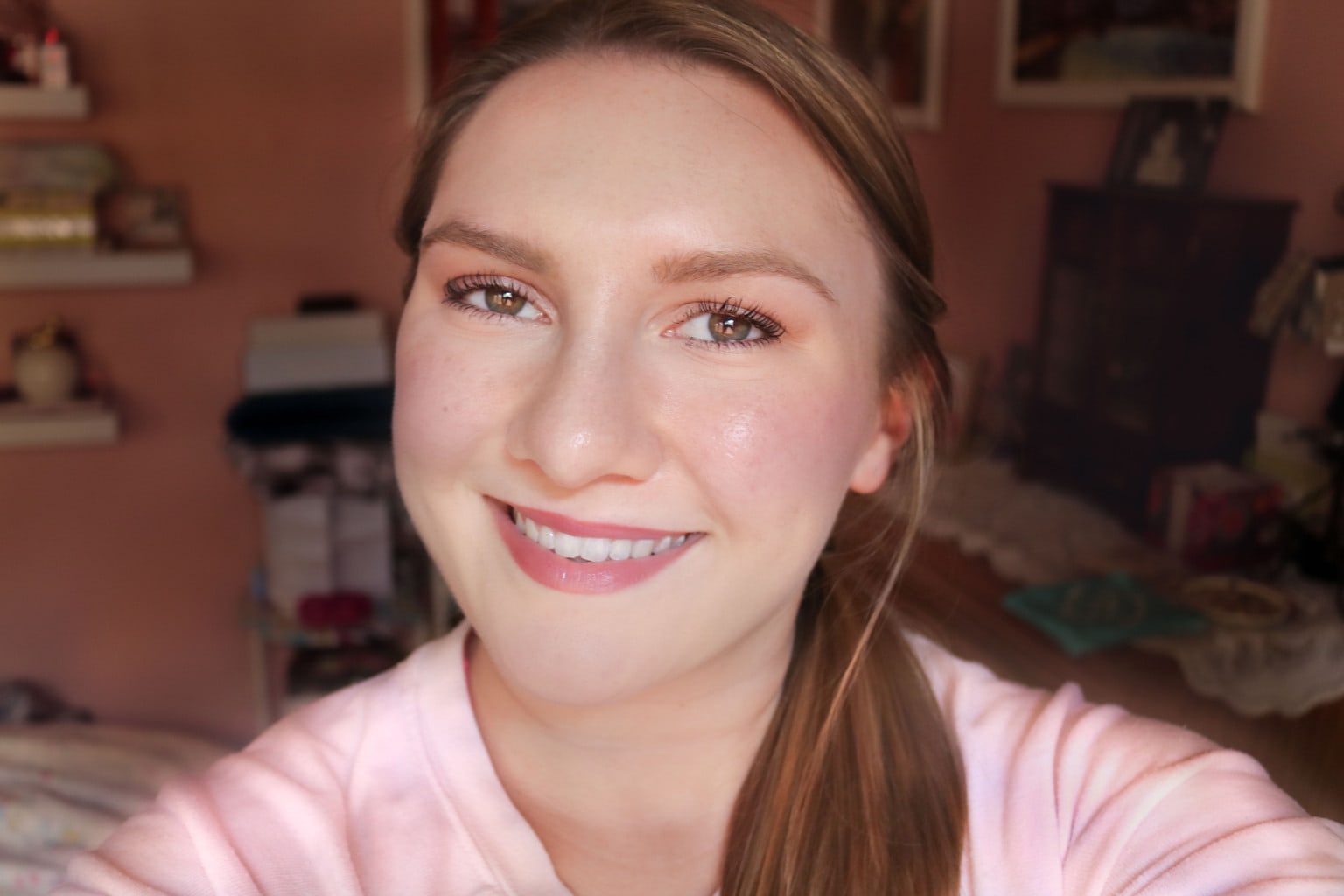 Can you tell which princess inspired this look? Based on my almost unhealthy obsession with Beauty and the Beast, I definitely created this look with Belle in mind. Love how it turned out!
Here are both the Classic and Renaissance looks side-by-side for comparison: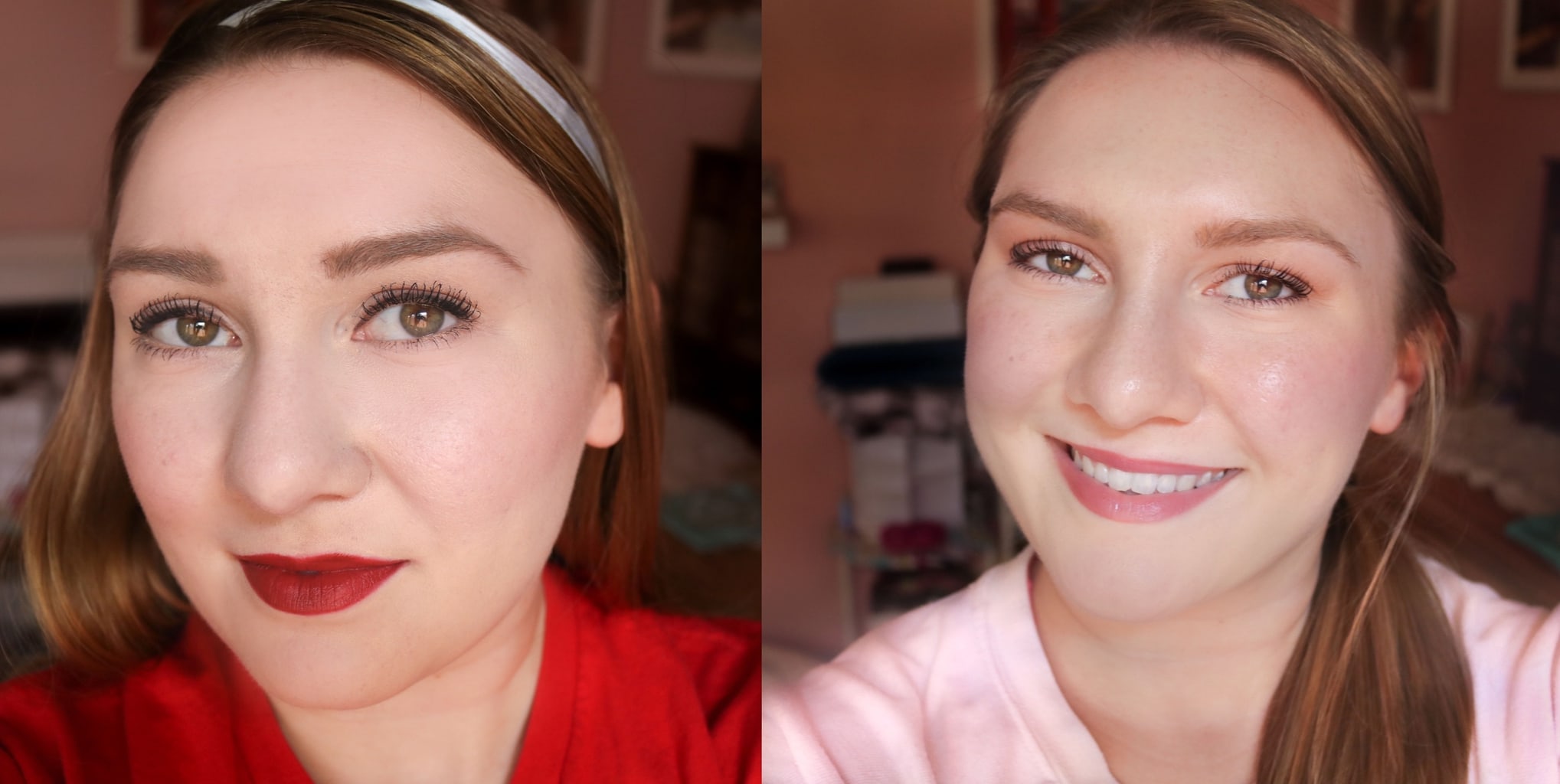 Part III Coming Next Week
Come back next week for part III, where we're going to explore the final category of Disney princesses: The Modern Princesses!