I have a confession to make: I have the shortest lashes known to mankind. Well, maybe not, but I'm the kind of girl that needs to wear mascara just for them to show up and I dream of Latisse on a daily basis. While I have neither the skill nor the patience to put fake eyelashes on every day, I did buy my first tube of mascara at the age of 12.
Over the past six years, I've amassed enough tips and tricks to make even the shortest lashes look luxuriously long. Read on to learn how to get super long lashes yourself.
How to Get Long Eyelashes, Step by Step:
Step 1: Curl Your Lashes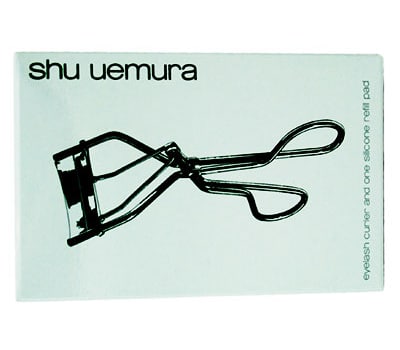 Curling your lashes is the one thing that can completely brighten up your face in five seconds. I've been using the Shu Uemera Eyelash Curler ($19) since I was 16 and I absolutely love it. It's a bit pricey, but this $19 investment will last you years.
Before I clamp it on my lashes, I warm it up using my blowdryer for about three seconds. Think about it: You wouldn't curl your hair with a cold iron, would you? The heat might feel a little foreign on your sensitive eyelids, but trust me, this small step makes all the difference and your lashes will stay curled all day.
Note: Some girls SWEAR by applying a coat of primer and then curling your lashes. While I don't particularly think think this makes a difference, it might just be the trick for you!
Step 2: Primer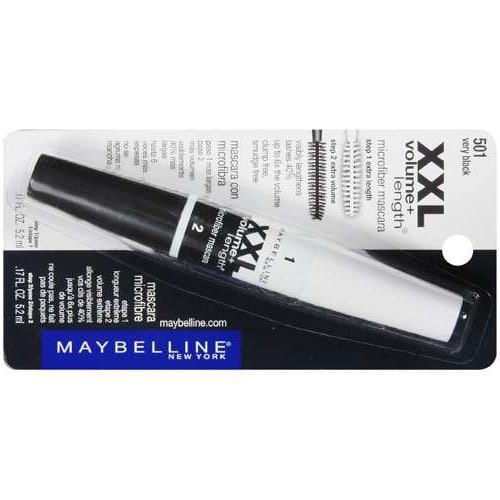 I think that mascara primer is seriously underrated. Whether you buy it on its own or it comes as an attachment with your usual mascara, this step is KEY.
My personal favorite is the primer that comes with Maybelline XXL Volume + Length (about $7.) After curling my lashes, I apply a thick coat of it. I like to let it dry while brushing my teeth/changing the song on my iPod/scrambling for my Comm notes.
Don't forget you have it on! I've made the unfortunate mistake of leaving my room for the day with white lashes. That is a beauty statement that I'm not prepared to make.
Step 3: Mascara

Once your primer is dry, it's finally time for the main event: Mascara!
If you used a primer + mascara combination, then I'd suggest using the mascara side for your first coat. If not, some of my favorite mascaras include DiorShow Black Out ($24,) Maybelline Define-A-Lash ($7.49) and L'Oreal Extra-Volume Collagen Mascara (about $15).
How to apply mascara for long lashes:
Start by getting the wand as close to the base of your lash line, and then make a zig-zag motion with your hand as you move the mascara till the tips of your lashes. This allows all of the mascara on the wand to spread evenly and prevents clumps from forming. I also never put anything on my lower lashes because 1, it makes my eyes look smaller and 2, I inadvertently rub it off sometime during the day and end up looking like a raccoon. Also, some makeup artists recommend bending the brush 30 degrees in order to reach more lashes, but I've found that it doesn't really make much of a difference for me.
Step 4: Separate 'Em
For this step, I like using a wand from an old mascara that I've cleaned and washed. While lashes are still wet, I run this clean brush from base to tip (again, in a zig-zag fashion) in order to de-clump and separate lashes. This is especially great if you have an older mascara but don't have the time or resources to go out and buy a new tube!
Once you've completed Steps 1-4, repeat steps 3 & 4 till you're satisfied with your results. I like to layer different types of mascara for each coat to promise the longest/fullest/most voluminous lashes possible. Usually, two coats are enough for class, while I put on four or five before I go out at night. Whether I just want to look more put-together in class or more doe-eyed for a night out, longer lashes are always key when making me feel more confident.
What do you guys think?
Do you have any other tips for long lashes? Tell me in the comments!