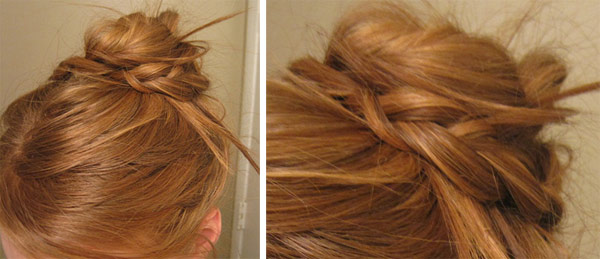 The holidays are finally here! For most of us, this means in addition to our already hectic schedules, we have festive holiday soirees to attend. The season calls for family gatherings, visits to church, New Years Eve, ugly sweater parties, and many more merry celebrations.
Trying to find party dresses and outfits for all these occasions is hard enough, so we often stick with our routine hairstyles. However, just as the season calls for sparkly clothes that stand out, your hair should make a statement as well.
For this hairstyle, I decided to take a simple bun an add a twist to make it more interesting. Follow along with the steps below to create an Easy Braided Updo.
1. Create a high ponytail.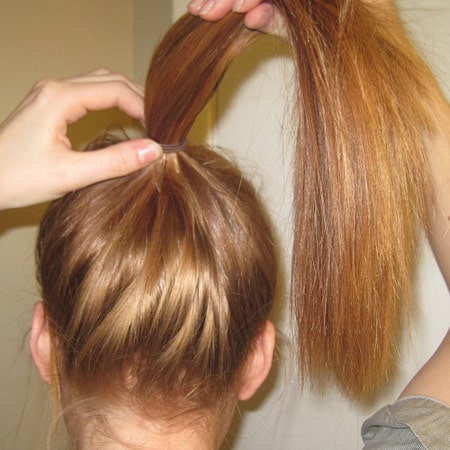 I started with clean, dry hair that was straightened, but curly hair would work great for this style, too. Simply pull hair into a high, slightly messy ponytail and secure with an elastic. I tried to keep the hair in front of my ponytail loose, so I could slightly tease it for some more volume.
2. Separate + braid.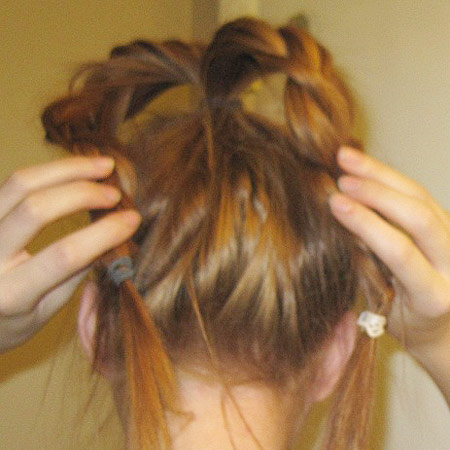 Next, I separated the ponytail into two halves, then braided each section, creating two braids. I did this using the classic braiding technique, but you could also do fishtail braids; choose whichever technique you are more comfortable with. I used small hair bands to secure the ends of the braids, but removed them during the next step.
3. Twist + Place braided sections.
To create the updo, I pulled the braids apart slightly to make them more loose. Since I'm not the perfect braider, I figured I'd keep the entire look more messy and casual.
Then I simply twisted the two sections around the base of my ponytail to create a "braided" bun look, and used bobby pins to secure the braids.
You're Done!
Here's an above-view of my final look: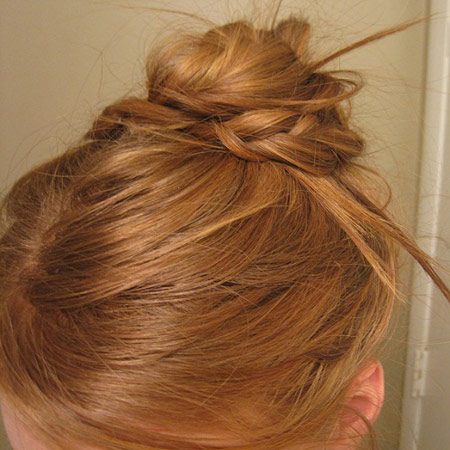 Here's how the back of the bun looked: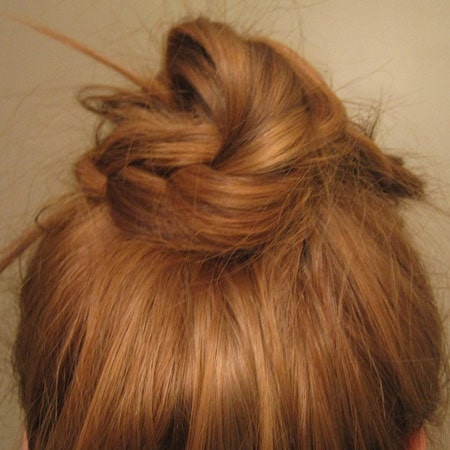 And here's a close-up, so you can see the unexpected twist the braids add: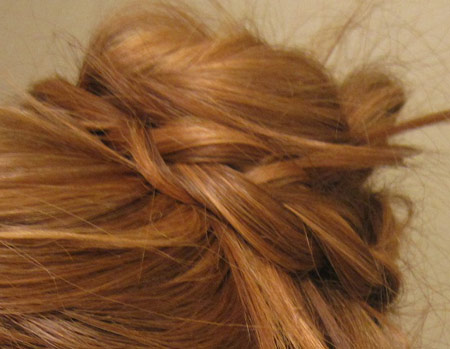 Additional Tips:
Even though I wore this hairstyle the same day I washed my hair, I think it would be great for day-old hair because the hair would have more texture and be easier to braid.
I removed the bands on the ends of my braids when pinning them in the bun, but clear rubber bands would work well if your hair seems to fall out easily.
Also, I did keep the overall style more messy and casual, but a more sleek and dramatic look could easily be achieved. You could pull back all of your hair – even side-swept bangs – into the ponytail and add some serum to keep it shiny. Then, instead of pulling the braids loose before pinning them up, you could just keep them tight.
Your Thoughts?
What do you think of the easy braided updo? Will you try it out for your next social engagement? Do you like trying new things with your hair for holiday parties or do you prefer playing it safe? Are there any special updos you regularly wear during the holidays? Be sure to leave a comment and let us know!