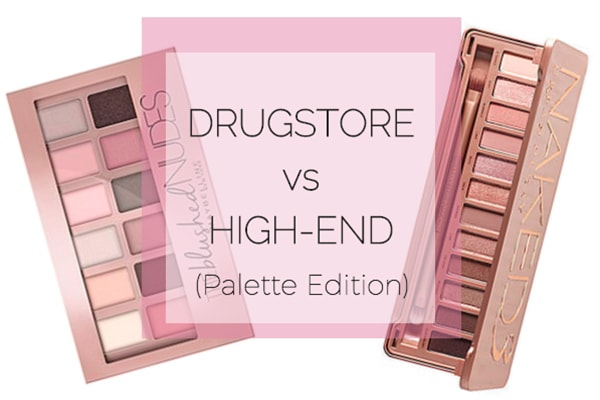 I don't know about you, but I'm an absolute sucker for eye shadow palettes. As someone who doesn't experiment much with different eye looks, it's probably slightly ridiculous that I own (and continue purchasing) so many different sets, but alas, the heart wants what it wants.
This week, I'll be comparing Maybelline's The Blushed Nudes palette to the Naked 3 palette from Urban Decay, both of which contain a mixture of 12 matte and satiny shades of mauve, pink, brown, and rose gold.
While the shades aren't 100% identical, the two palettes definitely favor one another in terms of packaging, shade selection, and overall theme. Keep reading to see who wins this week's beauty battle!
In this corner: Maybelline The Blushed Nudes Palette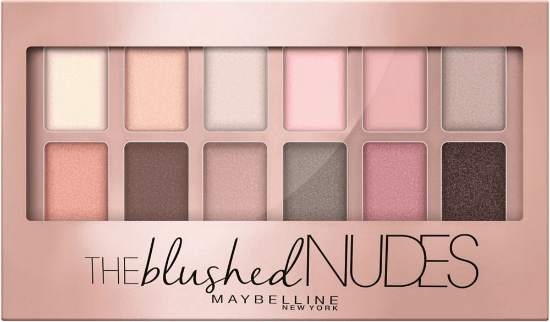 Price: Around $10
This gorgeous new palette from Maybelline has been a pretty big deal in the drugstore makeup world for the past few months, and it's easy to see why. The small amount you pay for the 12 diverse shades is pretty unbelievable compared to most high-end palettes that offer the same amount of product (or less) for a much heftier price.
The colors in this palette range from shimmery and satiny light pinks, pastels, and highlighting shades on the top row to darker, matte, and bronzy colors on the bottom.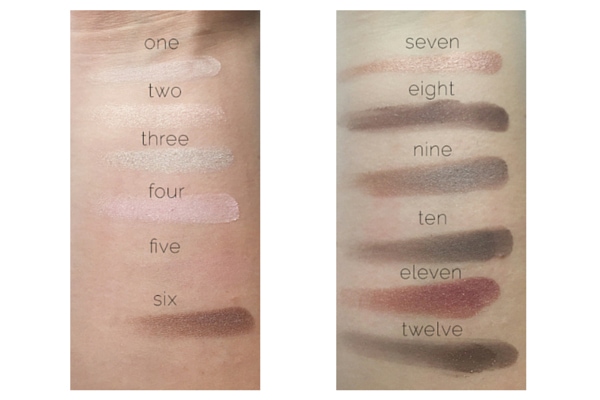 When swatched or applied to your eyelids, the shades don't really represent those pictured in the official product images, which appear almost 100% matte. In actuality, the palette contains six satin shades, three matte shades, and three shimmer shades.
In my opinion, shades seven (a beautiful bronzy orange) and eleven (a silky dark pink/rose gold) are the true stars of the show in this palette due to their smooth application, unique colors, and bold pigmentation. I would recommend picking this up if you prefer lighter and more shimmery eye shadows rather than matte colors, since this palette contains more shades of that variety.
And in this corner: Urban Decay Naked 3 Palette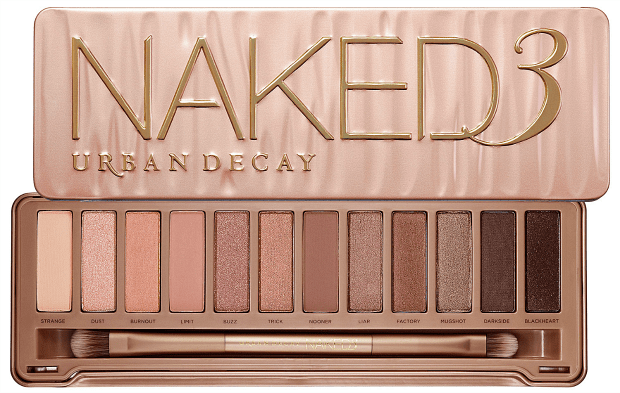 Price: Around $54
This is a palette that I swore from the very beginning I would never buy simply because I hardly ever use my Naked 2 palette. Long story short, but I saw Naked 3's gorgeous rose gold packaging staring at me one fine day in Sephora and the rest is history.
I normally have buyer's remorse after purchasing such an expensive product, but I've consistently been impressed with this palette since the day I bought it.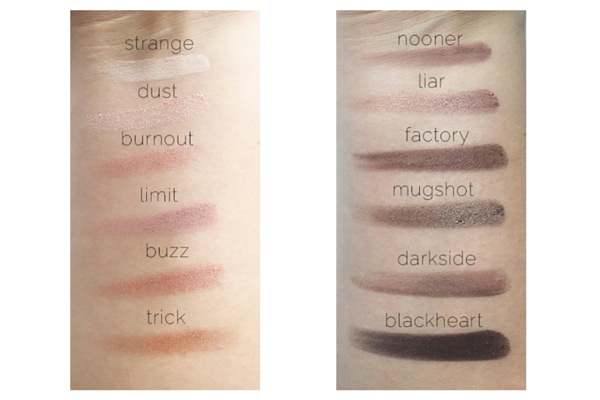 Naked 3 comes with a dual-ended synthetic brush and a mixture of matte, satin, and shimmery shades that are arranged from light to dark.
My favorite thing about this palette (and all of Urban Decay's eye shadows, in general) is that all of the shades are super-buttery and pigmented. With the Maybelline palette, I really had to put some effort into getting a majority of the swatches to show up on my arm, but with the Naked 3 palette, even the lighter shades such as "Strange" and "Dust" were an absolute breeze to apply.
The Champion: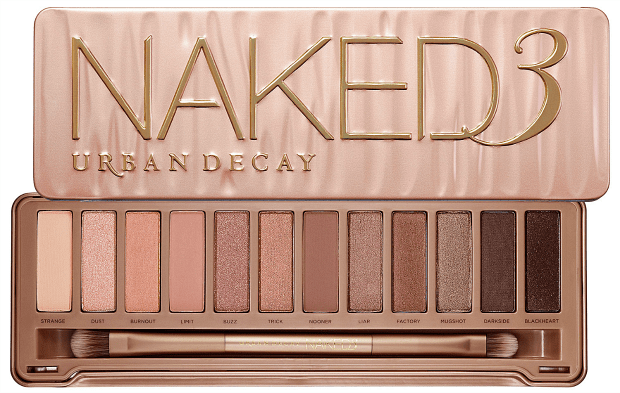 As much as it pains me to say it, Urban Decay's Naked 3 palette comes out on top in this battle; the average powdery and grainy consistency of a majority of the Maybelline shadows are no match to the smoothness and pigmentation the Naked shades have to offer.
This is one of those instances where you get what you pay for, and while $10 is an amazing price for 12 eye shadows, the $54 you pay for the Urban Decay palette is an investment in both quality and quantity.
However, this isn't to say the Maybelline palette isn't worth a try, especially if you like more natural and lighter eye shadow looks. When paired with a good primer (e.l.f. is a great drugstore option!), a majority of the Blushed Nude shades would appear significantly more pigmented and would probably last much longer as well.
Thoughts?
Have you tried either of these palettes? What was your experience with them? Share your reviews and thoughts in a comment below and come back soon for another edition of Drugstore vs. High-End!