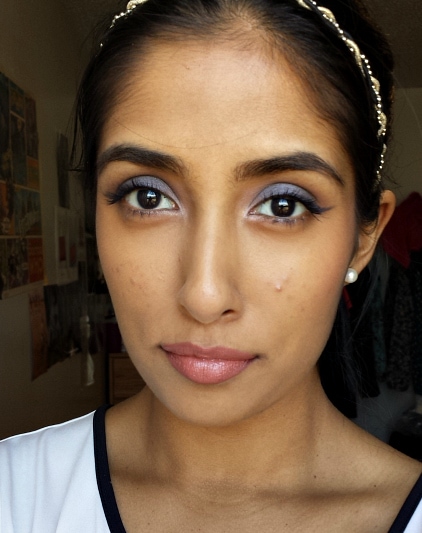 The latest adaptation of Cinderella recently hit theaters, and to celebrate the release, MAC launched a new beauty collection inspired by the film.
Even though I did not buy any of the items from the collection (because, to be honest, nothing wowed me), I was inspired by the products and colors. Because of this, I decided to create a makeup look inspired by the woman at the center of it all, Cinderella.
However, I wanted to do an updated look, because sadly we don't really have fancy balls (unless you count prom) to attend. Instead, this modern Cinderella-inspired makeup would look gorgeous for a date night or dressy occasion.
What You'll Need:
For this look, I will primarily be using two palettes. However, one palette is filled with neutrals, so any taupe shade (I'm using Makeup Geek "Barcelona Beach") and warm dark brown (MUG "Cocoa Bear") will do.
I'll also be using three shadows from theBalm Shady Lady Vol 1 Palette, which unfortunately seems to be discontinued. (Although Hautelook sometimes has theBalm products on sale, so you may still be able to snatch it up.) Don't worry – I will be providing dupes below!
How-to: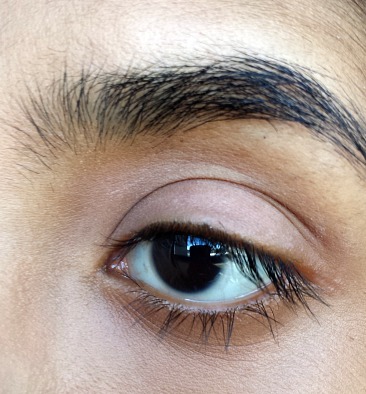 To keep your makeup looking great all night, start out with a primed lid.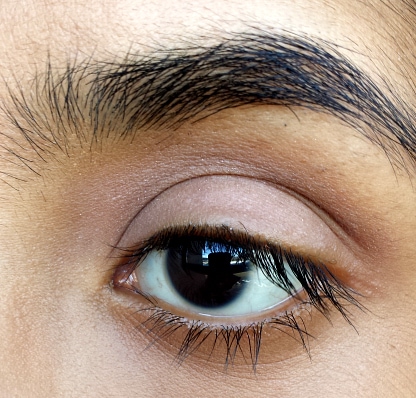 Next, apply your taupe shade onto the crease. Make sure you blend it out well.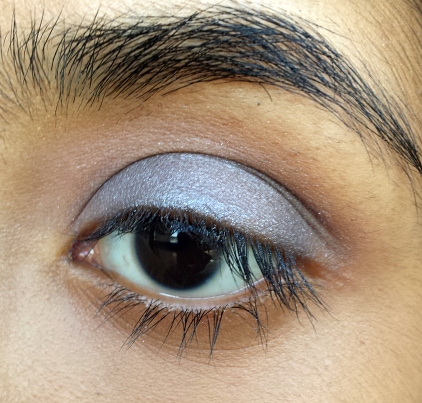 Place your base shade onto your lid. Make sure to stop before you get to your crease color.
This is the shade "Easy Wheezie" from theBalm palette, but the closest alternative I could find was L'Oreal Infallible Eyeshadow in "Infinite Skies". Another alternative is Inglot Eyeshadow in #68. I don't own the L'Oreal shade, but from swatches online, it pulls more blue, instead of a blue/purple mixture like the one I'm using.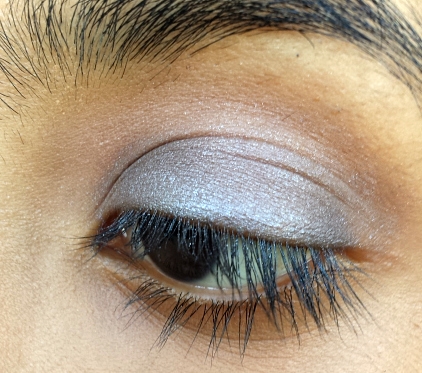 Here's another photo of the base eyeshadow, so you can see that I stopped right below my crease.
After I applied the color, I blended it out into the crease. That way there isn't a harsh line where the two shadows meet; instead they're softly blended together.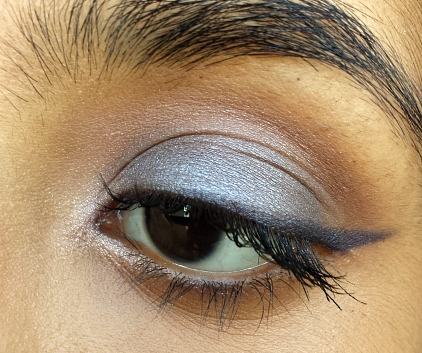 I then added a darker brown eyeshadow to my crease to darken it up and bring in some warmth to counter the coolness of the base color and liner.
For the liner I used "Risque Renee" from theBalm, but a good alternative would be Inglot #428. I lightly damped an angled brush, then dipped it into the eyeshadow. To darken it up, I smudged the brush into a black eyeliner, then created a wing.
When it comes to winged eyeliner, I recommend having the tip of the brush pointing toward your eye so you can use it create a precise line. I basically "stamped" the liner onto the first half of the eye to create a thin line, then dragged it outward. It took some time to create this line, so don't feel like you have to rush through it.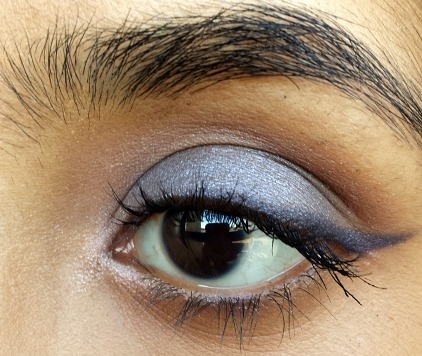 Finish off this beauty look by applying your favorite mascara. I mixed the base and liner shade to slightly line my lower lashes. I decided not to go too heavy because I didn't want to distract from the colorful eyeshadow.
The Finished Look: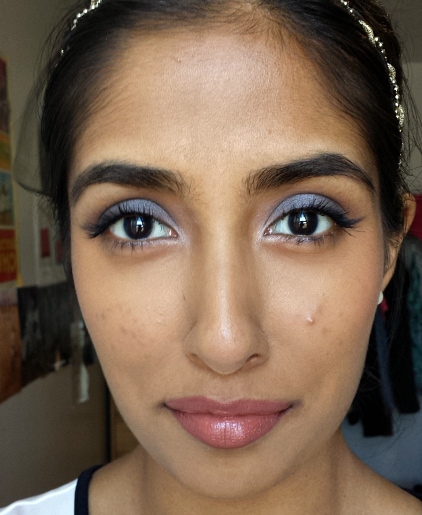 Here's the final look! For the lips, I recommend using a neutral/soft pink color, since the base eyeshadow has a blue undertone to it. I also threw on a headband to make it slightly fancy and more Cinderella-esque.
Tips and Tricks for Recreating this Look:
Adjust the coloring to your skintone. Lighter skintones can go for a baby blue (like Cinderella's dress) while darker skintones can opt for a darker, purple-based eyeshadow. This is a modern take, so don't feel like you have to stick with the original color palette if it doesn't work with your coloring.
Wear false eyelashes to amp up this look for nighttime. It's a great way to add to the intensity of the eyes without looking overdone.
If you want to find a more spot-on dupe, then mix up your eyeshadows. You can start out with a silver or light blue, then add some lavender/light purple to the mix. Blend the eyeshadows until you have your desired color and undertone. Cooler tones would work well with blue, while warmer shades work well with a purple undertone.
Your thoughts?
Let me know if you'll be recreating this look! Would you like to see other Disney princesses get a modern makeover? If so, who would you like to see? If not, then leave your other requests down below!