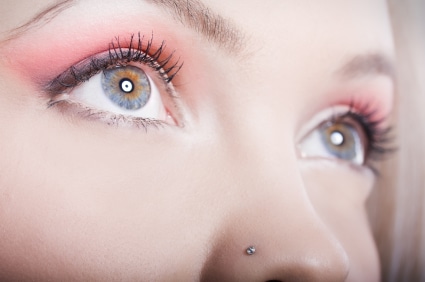 It seems like everywhere you look in December, people are advertising that it is the "most wonderful time of the year." And while it is nice to see everyone getting into the holiday spirit (especially stores starting all of those wonderful holiday sales), I have to say that as a college student, December can definitely be not-so-great.
The December I know as a college student means a haze of all-nighters and coffee-fueled days cramming for exams and writing papers, as well as scrimping to ensure you have enough money to get a few holiday presents for your loved ones.
And while there is light at the end of the tunnel (winter break! catching up with family and friends! presents!), that does not help much on those awful mornings when you wake up and all that stress and fatigue is written on your face. For me, this often comes in the form of dark circles and very puffy eyes.
Therefore, I have searched high and low for the best ways to combat these unsightly circles and hide the evidence from my all-nighters!
Here are the best eye creams, gels, and at-home remedies I have found for swollen eyes (this is also very helpful if you are sick or crying, as those are also times your eyes tend to get puffy)!
Splurge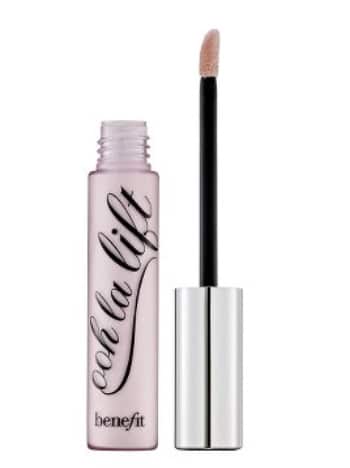 I was lucky enough last year to receive a sample size of Benefit's Ooh La Lift cream, which promises to be "an instant eye lift" in a tube. And while I would not say it has the power of plastic surgery, I definitely do see positive results from this product.
A couple of dabs underneath your eye will instantly brighten dark spots. It also feels great! There is a tightening, cooling sensation upon application that indicates that the de-puffing formula is working. My actual eyelids tend to get puffy as well, so I will often put a dab of this on my eyelids as well. Besides helping them return to their regular size, it also adds a pretty shine to my eyelids and works well as a base for eyeshadow.
The only issue I have with this product is its $22 price tag, which is pretty high. However, I have had my sample-size Ooh La Lift for some time now, so I can only imagine how long a full-size bottle would last!
Save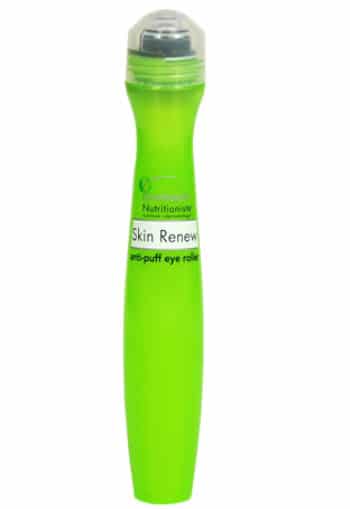 Garnier Nutritioniste Skin Renew Anti-Puff Eye Roller
During one of my breaks at home, I unfortunately forget to bring my beloved Ooh La Lift cream with me. Luckily, my sister was there to lend me her recent beloved drug store discovery: the Garnier Nutritioniste Skin Renew Anti-Puff Eye Roller.
Unlike the Benefit cream, this product comes out clear and is dispensed by a rolling ball applicator. However, it still gives that great "cooling" effect upon application and the "anti-puff" results were noticeable almost immediately.
Overall, if you are looking for something to make a noticeable difference with dark circles, I would go for the Ooh La Lift instead, as this did not seem to do much for under eye circles. Still, it is worth the $12.99 price for its amazing de-puffing abilities alone!
DIY
As I noted in the intro paragraph, I totally understand that December is a tough month financially for many college students. Therefore, parting with $10+ on a beauty product may not be possible for some of us–but we still want to be able to do something about those pesky, puffy eyes! Here are some tips I have compiled from personal experience, as well as the wonderful advice of my friends.
For a quick and seriously helpful puffy eye fix, put a spoon in the freezer for about 15 minutes. When you take it out, you can press it against your eye for an instant and effective cooling, swell-reducing sensation. At the beginning of this year, my roommates looked at me like I was crazy, pressing spoons to my eyes, but now they are all spoon-in-the-freezer converts because this simple method really works!
Wash and moisturize your face and eye area–as simple as this sounds, we sometimes forget to do the basics when we are stressed out and busy. Washing and moisturizing in the morning will wake up your skin and help soothe any irritation, which will help if your eyes are just a bit puffy.
When all else fails, fake it with makeup! Start by lightly dabbing concealer on those dark circles (yellow-based concealers are best at counteracting the dark color). Be sure to blend this with the rest of your face to avoid having splotchy-looking skin! Next, use a white, shimmery eyeliner in the inner corners of your eyes to brighten them up. Finally, use an eyelash curler to really open up your eyes and a couple coats of mascara to make them pop!
What do you think?
Have you tried any of these products? Are there other eye brightening products your prefer? Do you have any other tried-and-true DIY eye de-puffing techniques? Share in the comments below!
* Top image ©iStockphoto.com/miljko