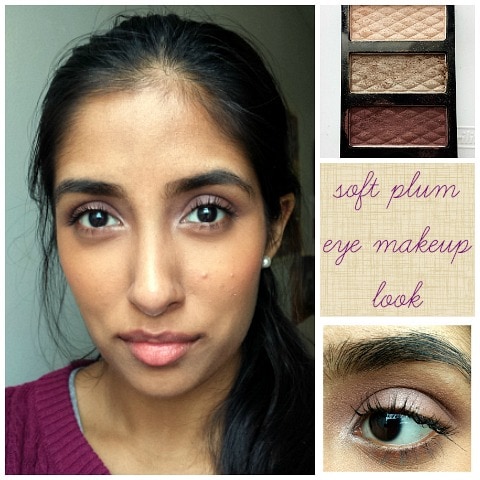 There are days when I want to incorporate a little color into my beauty look. Although I'm not brave enough to embrace a super-bold lip (yes, I count red as bold), I do love a good, colorful eyeshadow look. However, most days I feel like colorful eyeliner isn't quite what I'm looking for, and a full-on colorful eye look is too much for what I typically wear.
So, I decided to create an eye makeup look that's a great jumping off point for those of you who are looking to experiment with color in a subtle way. I'll be using a soft, plum-colored eyeshadow, because purple shades work for a variety of eye colors and skin tones. It's easier to pull off than you think – just scroll down to check out my tutorial.
If you're new to the world of eyeshadow, then I have created a tutorial for you. Once you've caught up on the terms and techniques, come back here and recreate this look!
What You'll Need: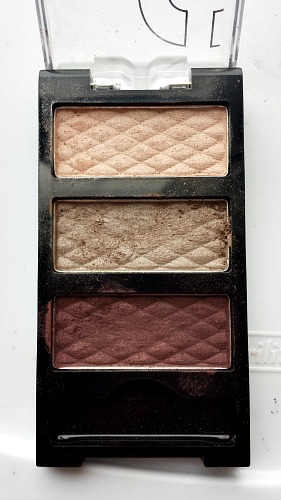 NYC HD Color Trio in Central Park Plums
For this look, I'll be using an inexpensive option from the drugstore. It's the NYC HD Color Trio Eyehadow in Central Park Plums. I will admit that this is not the most pigmented eyeshadow on the palette, but it works perfectly for this tutorial.
Since it isn't so pigmented, it gives us a softer look than what we would get with most other pigmented purple/plum tones.
Step 1: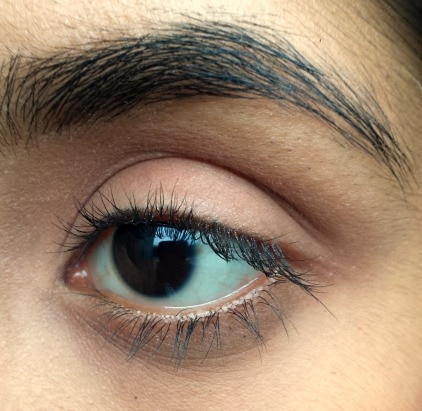 I've already primed my eyes and placed a transition shade into my crease. I used a bronzer, and you can use a bronzer as well. If you have a traditional eyeshadow palette, then pull out a matte brown shade, and use that for your transition.
Step 2: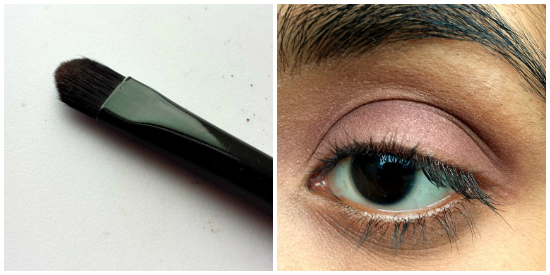 Click image to enlarge.
Next, use a flat eyeshadow brush to apply the color. I'm using a concealer brush because it has the density and shape I want. I took the plum color in the trio and packed it onto my lid. You want to build it up to a decent opacity.
Again, this isn't the most pigmented eyeshadow, but that's what we want for this look. Stick with just a hint of color for this subtle, everyday look.
Step 3: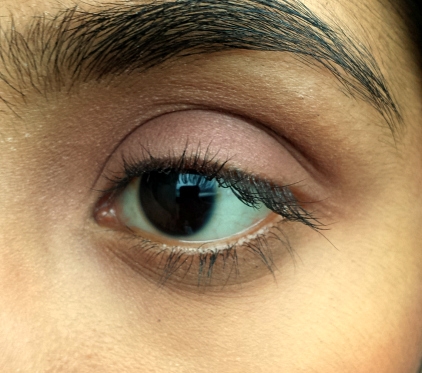 Blend out the edges into the transition shade we laid down earlier.
Step 4: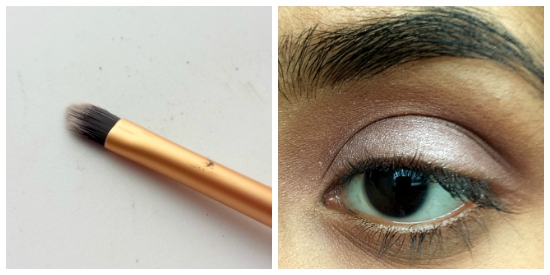 Click image to enlarge.
Now here comes the fun(ish) part. Take a small brush, and slightly dampen it with water. Next, dip it into the lightest eyeshadow in the palette, then place it onto your lid.
Since it's such a bright, shimmery color, you don't want to take it too far up and out. Take the flat eyeshadow brush we used earlier, and go over the shimmery shade so it isn't so bright. This will blend it into the plum tones and create a cohesive look.
Step 5: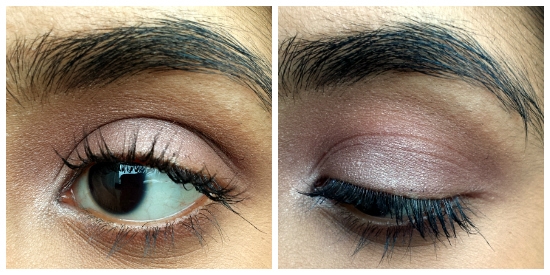 Click image to enlarge.
I added some mascara and placed a little bit of the plum eyeshadow on my bottom lashline. Feel free to skip adding color the lower lashline if you want to keep the look very simple and clean.
The Finished Look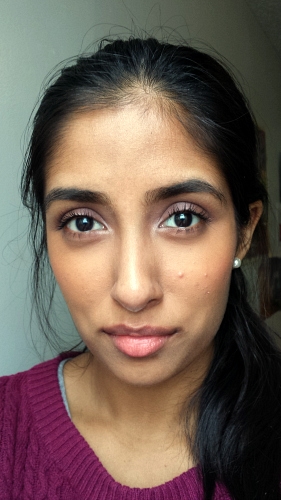 Here's the final look. I know it doesn't look like much, but that's the point! You don't want the eyeshadow to be the star of your face. Instead, we want it to be in the background, so your other features pop.
The hint of color on your eyes helps enhance your features, and this look is a cute and casual option you can wear every day.
Tips & Tricks for Recreating this Look:
If you feel like this is a little too casual or you want to add a hint of drama, try some wings! Winged eyeliner that is. It can help accentuate your eyes even more and, if you're an eyeliner devotee, will make your look feel "complete."
Adapt this look for various colors! You can do a soft green, or even mix colors, like purple and green or blue and brown.
If you have a darker skin tone than me, then you will need to pick a purple/plum eyeshadow that's a shade or two darker. If you have a lighter skin tone, I recommend choosing a pastel purple/lavender shade.
Your thoughts?
I hope you enjoyed this makeup tutorial! What's your favorite way to add a hint of color to your look? Will you try out this tutorial? What would you like to see next? Let me know in the comments; I'd love to hear your ideas.