This post may contain affiliate links, which means we may receive a commission if you purchase through our links. Please
read our full disclosure here
.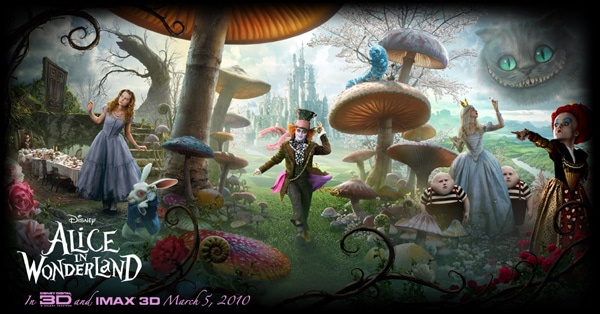 Growing up, I always wanted to be a Disney princess. When I would go to Disneyland with my family, I would always stare in awe as the beautiful princesses would stream down Main Street in the parade. Call me immature but thirteen years later that desire still lingers.
So you can imagine that as a product geek, when I heard two of my favorite cosmetic brands, OPI and Urban Decay, were coming out with Tim Burton's Alice in Wonderland-inspired lines, I turned into that giddy six-year old again.
Urban Decay's Alice in Wonderland Book of Shadows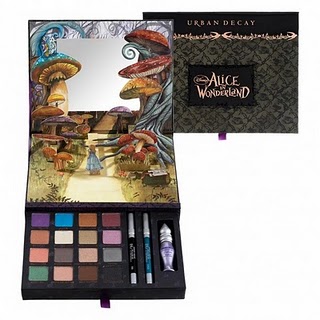 Urban Decay's Alice in Wonderland Book of Shadows
Urban Decay'sBook of Shadows is one of their most popular products. In fact many makeup brands include Tarte and Smashbox have produced similar products in hopes of having equal success. I have the original one and I use it for pretty much everything.
But leave it up to the funky creators of Urban Decay to put their twist on a classic, which they did recently when they released a special Tim Burton's Alice in Wonderland edition on January 15th. With Alice in Wonderland inspired names, this palette will instantly bring some creativity to your look. It contains a wide selection of funky, vibrant colors that will instantly give any look a pop of color. When you first open the palette, you are instantly taken into an Alice in Wonderland fantasy world. The movie inspired popup book reminds of me of those cute popup jewelry boxes I had when I was a little girl.
If you have a fetish for fantasy, you will love this palette. You can transform yourself into a Disneyland princess but with an Urban Decay edge.
OPI Alice in Wonderland Nail Polish Collection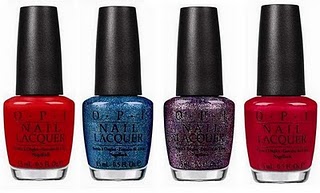 From left to right: Off with Her Red! , Absolutely Alice, Mad as a Hatter, Thanks So Muchness! – all OPI
I love anything that sparkles- glitter, sequins, you name it. The amazing nail polish gods at OPI have created this Alice in Wonderland inspired collection that speaks to sparkle addicts like me. The collection includes the following colors: Absolutely Alice, Mad as a Hatter, Off with Her Red! And Thanks so Muchness!. My personal favorite is Mad as a Hatter because it contains flecks of multicolored sparkles, which would add a spice to any outfit.
If you're going to a night on the town with your friends these sparkly, funky nail polishes will help you glimmer in the dark. But if you're not someone who likes to put glitter on your nails, then Off with Her Red and Thanks so Muchness! may be the perfect red shades for you. It is really difficult to not be tempted by this amazing OPI Collection with the cheeky names and fun colors.
Personal Inspiration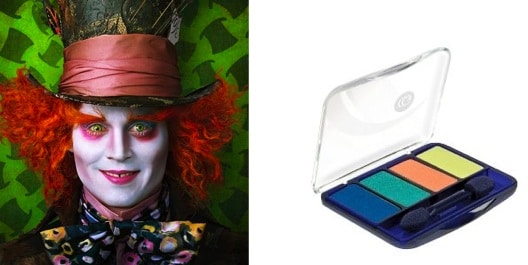 I drew my own personal inspiration from some of the promotional pictures from the film (and the amazing trailer). For Johnny Depp's Mad Hatter character, I instantly thought of Covergirl's Tropical Fusion Eyeshadow Quad. Although the colors may be a bit frightening for some people, the pigmentation is not that heavy so it will show up more sheer. I love Covergirl for funky party looks because I can buy an eyeshadow without having to worry about wasting too much money on something I may only use once.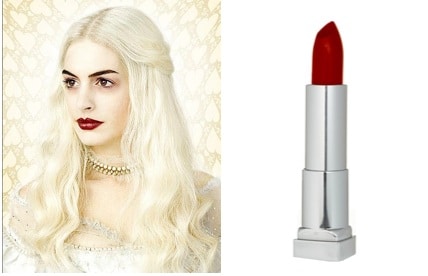 Also, this gorgeous picture of Anne Hathaway as the White Queen could instantly have women running to beauty stores for tubes of red lipstick. To try to achieve her seductive, enchanting look, try Maybelline's ColorSensational Lipstick in Red Revival. Statement lips are definitely a trend on the runways this season. I love this trend because it's a great way to look classically glamorous and requires little makeup aside from the lipstick. When you wear a statement lip color like this one, always make sure your eye makeup is light. I'd pair this lipstick with a bit of shimmery eye shadow and a couple swipes of mascara.
Your thoughts?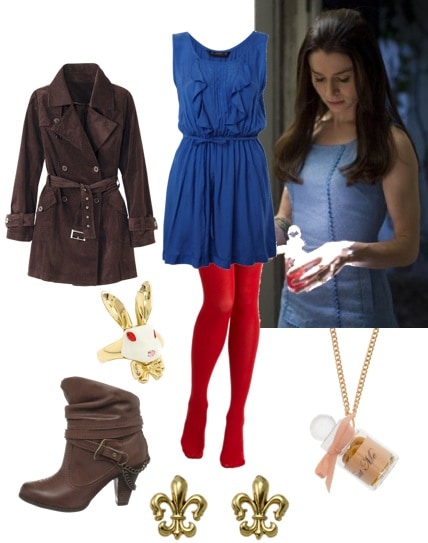 Are you going to go out and buy any of the Alice in Wonderland inspired makeup collections? I'm extremely tempted to buy Mad as a Hatter myself. What character inspires you the most? Do you like funky, unique looks like Mad Hatter or do you prefer classical looks like Anne Hathaway? Let me know what you guys think!