This post may contain affiliate links, which means we may receive a commission if you purchase through our links. Please
read our full disclosure here
.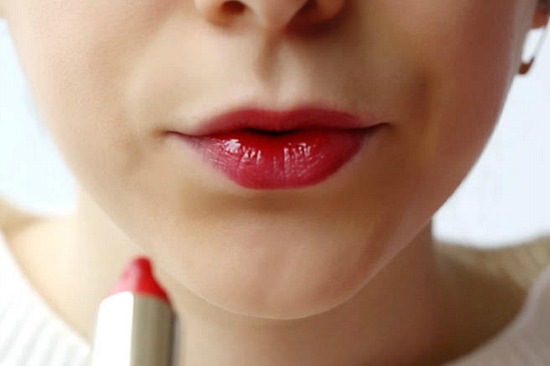 Photo: ELLE
Even though I have an extensive collection of lip products, I rarely talk about my favorites. And that's because I don't really use them a lot! I have very blonde hair and dark eyes, so I have a hard time finding a lipstick color that doesn't make me look harsh or old.
However, when I do find a lip product I love, I truly LOVE it. Today, I'm going to be talking about some lip glosses, lip balms, and lipsticks I'm obsessed with, and hopefully you will be, too! Read on to learn what they are:
Stila Stay All Day Liquid Lipstick in Patina

$22 at Sephora
Stila's liquid lipstick includes one of the most beautiful shades I have ever seen. It is simply stunning, and looks so natural and pretty on the lips. The finish is matte, but not "drying" matte, as in it doesn't make your lips look dry at all.
I'd describe the shade "Patina" as a pinky-nude-mauve, but more on the pink side. It's definitely the perfect color for any skin tone! Another plus? This lipstick is so pigmented that you barely need any product; the tube lasts forever.
This product is kind of pricy, but I think the quality makes it worthy every penny. This is a beautiful, flattering color, and the formula is somehow moisturizing yet still matte. Did I mention it lasts all day? Go swatch this at your local Sephora and you'll understand why I love it so much
Blistex Ultra-Rich Hydration Dual Layer Lip Balm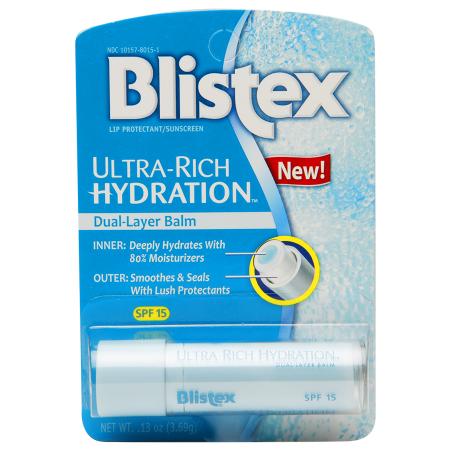 $3.29 at Walgreens
There is literally a tube of this stuff in every coat pocket and purse that I possess. Blistex has always been known for their amazing lip products, and in my opinion, this one takes the cake.
This lip balm has two layers – the inner one is filled with shea and cocoa butters, as well as jojoba oil to keep your lips moisturized and healthy, and the outer layer has beeswax and wheat germ oil to protect your lips from the sun and other elements.
I am so addicted to this lip balm! I love how it instantly makes my lips feel moisturized, and it lasts a lot longer than many of my other lip balms. The scent is mild, but it's fresh and clean-smelling, and you really can't beat the price. Swing by your local drugstore and pick up a tube – you won't regret it.
Rimmel London Lasting Finish Kate Moss Collection in 001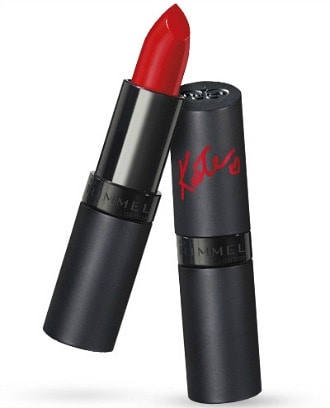 $5.49 at Ulta
Another drugstore lip product I love is this Rimmel lipstick. It's one of my favorite reds, and I'm not the only one who likes it. This lipstick is a CF favorite!
It's the perfect everyday red – not too orange and not too dark. This lipstick is universally flattering. I've lent this color to many of my friends, who all have different skin tones, and it looks beautiful on every one of them.
I will say that the formula is pretty average. It's not drying, but if you have dry spots on your lips you might want to use a balm first. The staying power is pretty great!
For a drugstore lipstick, this product is fantastic. I love the shade, and the fact that it's so long-lasting makes it pretty close to a high-end dupe. If you're looking for a go-to red lipstick, give this one a try.
Bare Escentuals Buxom Lip Gloss in Yes You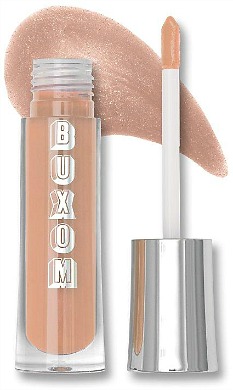 $19 at Sephora
Don't be alarmed by the name – this is actually Bare Escentuals' lip gloss line that's exclusively sold at Sephora. And I must say, I'm a huge fan. This color, which is touted as a "pinkish nude," is ideal for everyday wear and can also be worn on top of any lip color to give it some sparkle and shine.
These lip glosses also plump your lips without the annoying tingle that you get from a true lip plumper. The shimmer is noticeable, but not tacky. I find that some lip glosses look way too glittery; this one does not.
Although it's on the higher end of the price range for lip glosses, this is one of those glosses you'll be coming back to again and again. The scent is heavenly, and the packaging feels luxurious. The best part? It's super-moisturizing! Check these out if you're looking for a versatile, high-end lip gloss.
What do you think?
What are your favorite lip products? Do you use any of these? Would you like to see more posts like this in the future? Remember to tell us your thoughts by leaving a comment!