I don't know about all of you, but I am definitely not made of money. If I was, I would be buying every fabulous beauty product on the market!
Fortunately, it's easier than you think to get gorgeous on the cheap: Here are three DIY beauty ingredients that I believe can take the place of any expensive beauty product you own. The best part? All three are probably in your kitchen right now!
1. Olive Oil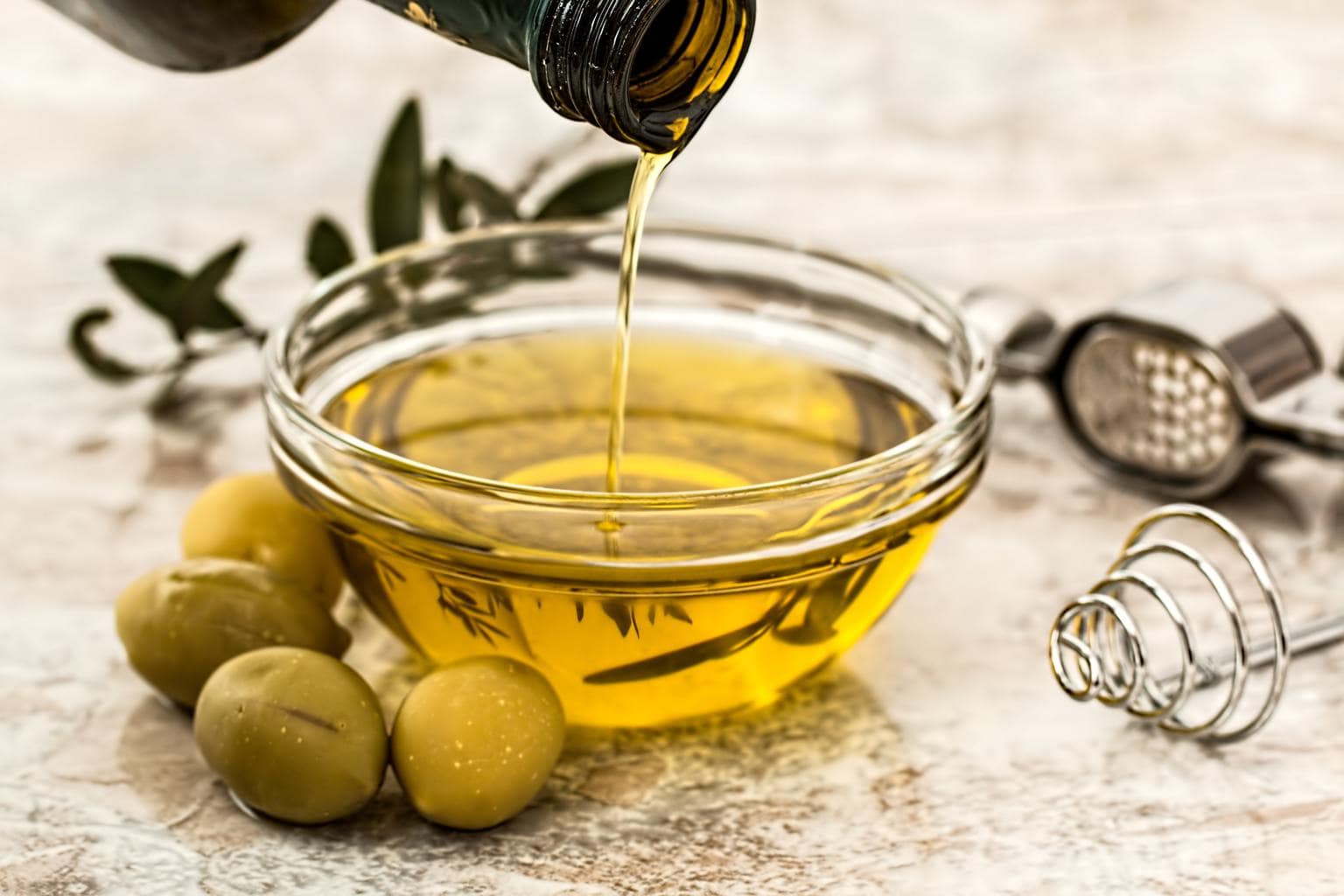 I feel like this is obvious, but for those of you who don't know, olive oil is fantastic for you! Olive oil contains many excellent antioxidants and nutrients that are good for you internally as well as externally; it has been said in studies that it can help combat the effect of heart disease and malignant tumors! So here are some ways for you to use olive oil in your beauty routine.
Olive oil is part of the oil cleansing method. This is a cult favorite skincare regime that uses oil as a way to cleanse the skin, so no water involved, and is said to work fabulously on all skin types. For more info on the method, Crunchy Betty has a great guide to oil cleansing. Have any of you tried it out?
It makes a great make-up remover. I stopped buying make-up remover a long time ago; now I just rub some olive oil onto my eye make-up and wipe it away with a washcloth. Works like a charm!
Use it to make an Olive Oil Hair Treatment! We posted this tutorial a while back and it's still among our most popular beauty articles ever, thanks to the gorgeous shine it gives hair.
Olive oil makes a great toner as well. I used to mix olive oil, witch hazel, and green tea to make a natural toner. It worked quite well for me and you can vary the ingredients depending on your skin type.
Also speaking of skin, olive oil is great for repairing damaged skin from acne or other causes. I like to rub a little bit of olive oil onto acne scarred areas at night; it helps to repair my skin's texture over time. (And no, contrary to popular belief, pure oils like olive do not cause acne!)
Use it to create an exfoliating scrub. This simple, three-ingredient scrub will have your skin looking luminous in mere minutes.
It can also be used in place of shaving cream! Olive oil works just as well, if not better, than your regular cream and makes your skin feel awesome. Just wipe away the excess oil when you are done, and look at that, you just shaved and moisturized in one step!
Eating olive oil daily is also a great way to be healthy in general. Eating it on salads or on bread is my favorite. Just by eating one or two tablespoons a day you are helping your body out! How easy is that?
2. Apple Cider Vinegar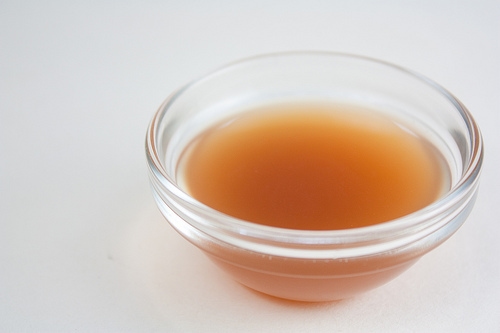 Apple cider vinegar is definitely a powerhouse ingredient! As with all vinegars, its main active ingredient is acetic acid, so it's extremely strong and has natural astringent properties. Here are some beauty uses for apple cider vinegar that you can try at home. If you have sensitive skin, however, be careful: Make sure to dilute it and buy organic!
It can be used as a rinse after shampooing your hair. As opposed to buying a fancy clarifying shampoo, you can use apple cider vinegar to remove product buildup and give your hair shine and body. Fill up an old shampoo bottle with one half apple cider vinegar and one half water, and use to rinse hair after shampooing twice a week.
Just like olive oil, it also makes for a great toner. I recommend mixing it with some other ingredients to dilute it a little bit more, just so you don't dry out your skin too much. This is also more for people who have oilier or combination skin; be careful if your skin is dry!
It can also be used for drying out blemishes. Be careful on how much you apply it to the blemish, you want to dry it out but not so much that your skin gets irritated! Don't do this if you have very sensitive skin, or test it first to see how your skin handles it.
It can be mixed in with facials and masks, too. Depending on your skin type, it can go with honey, green tea, yogurt, etc to create custom masks. I typically use apple cider vinegar with my Aztec healing clay that I mentioned in a previous post; it mixes up quite nicely.
You can use it to bring out your hair's natural red tones. Just dilute 2:1 with water, apply, and sit in the sun.
3. Oatmeal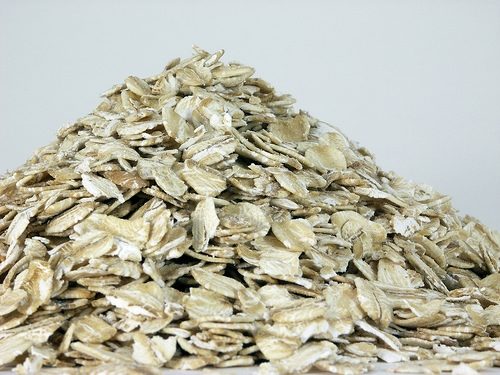 My favorite multi-use product is definitely oatmeal! It's good, natural, and does a lot of great things for your skin and body. Did your mom make you take oatmeal baths if you got a sunburn or your skin was irritated? I know mine did, and it worked every time. So here are some more oatmeal tips to try!
Oatmeal is a great gentle exfoliator. I pour a handful of oatmeal into my palm, run my clenched fist underneath a running faucet for a couple of seconds to get the oatmeal nice and damp, and then rub it into my skin! After a couple of seconds, it will start to feel sticky and adhere better. This can be messy, but I think it's worth the clean up. It's a great alternative to harsher salt scrubs; perfect if your skin is sensitive.
It's great at calming down redness, too. I rub oatmeal into my skin like I mentioned above and then I leave it for about half an hour. After I wash it off, my skin looks a lot less pink. You can also mix yogurt, honey, olive oil, just about anything with oatmeal to create a refreshing mask. My particular favorite is organic, plain yogurt; it feels so nice during the summer!
Oatmeal is also good for drying out blemishes! I sometimes just spot treat any blemish instead of doing an entire face mask with oatmeal. In addition, it helps get rid of the redness in your pimples.
I also like oatmeal as a natural face wash. I used to remove all my make-up with olive oil, and then would wash my face using oatmeal. When my skin was overwhelmed by too many harsh chemicals, this regime balanced it back out to where it should be. This goes a little bit in hand with it being an exfoliant like I mentioned above.
Oatmeal is just plain delicious, too! It's a filling, healthy breakfast you can make in your room and it's great with fruit, honey, yogurt, whatever you want!
Final Tips
And there you have it – three natural beauty ingredients you can find in your own kitchen! All of these items contain no nasty chemicals, just make sure to get organic if you do plan on testing any of these out, especially if your skin is sensitive. (And it should go without saying that you should always do a patch test before applying anything new to your skin!)
A few tips on choosing quality ingredients:
If you want to try out olive oil, I recommend getting virgin olive oil, cold pressed. It's better for your skin! I will also say that for people with skin that seems to clog easily, be wary. I have heard of some people breaking out on it, so test a small patch of skin before rubbing it all over.
For oatmeal any brand will do, just make sure it's plain and unflavored. You can also grind up the grains with a spoon to make them more refined for masks and facials.
Again, any brand will do for apple cider vinegar, but remember: This ingredient is strong, so don't use it every day and remember to dilute!
Thoughts?
Do you know of any other uses for these beauty staples? What about other multi-use beauty ingredients that you use daily? Have you tried any of the tips listed here? Let me know with a comment!