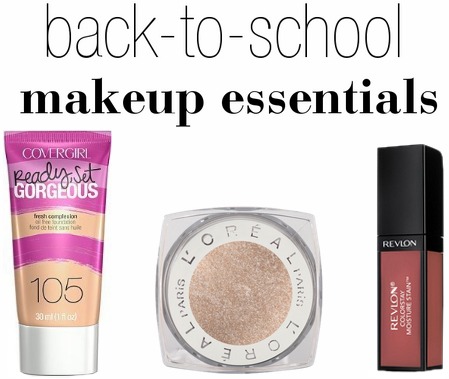 Last week, I featured three beauty items to keep in your on-campus handbag or backpack, and today we're talking about must-have makeup products for busy college girls.
When I'm at school, I drastically reduce the amount of makeup I wear and keep things simple. I do this because, once the semester starts, I just don't have the time – let me know if you do the same!
Below are three drugstore makeup products that are absolutely essential when you're headed back to school. All three products are natural-looking, easy to use, and inexpensive. Read on to learn more about each one:
CoverGirl's Ready Set Gorgeous Foundation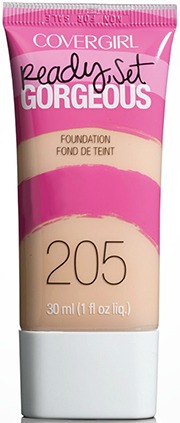 $7.99 at Ulta
This foundation is a new one from CoverGirl, so I was excited to try it and see if it's really all that. (Spoiler alert: it is.)
This product claims to provide a flawless and natural look that lasts all day in just one step. I like foundations that claim to be "one step," and this one didn't disappoint. I applied the foundation super quickly with my fingertips, and it didn't seem streaky or patchy.
This foundation is oil free, which is a big plus for me, and also kept my skin looking matte. If I sound like I'm in love with this foundation it's because, well… I kind of am. I was never a huge fan of CoverGirl's other foundations, but this one is great.
I'd compare it to a mix of a BB cream and L'Oreal's True Match foundation. If you're looking for a new everyday foundation, I'd say give this one a try!
L'Oreal Paris Infallible Eye Shadow in "Iced Latte"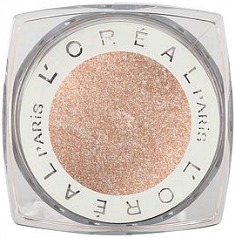 $6.97 at Walmart
Drugstore eyeshadows and I have a love/hate relationship. I find that a lot of them (besides this one and Maybelline's Color Tattoo eyeshadows) are chalky and not very pigmented. L'Oreal's Infallible Eyeshadows are neither of those things, plus they are so beautiful!
This shade, called Iced Latte, is the perfect everyday eyeshadow. This product is brightening, not too glittery, and is just so easy to blend. The texture is almost like a cream eyeshadow, but it's not. It's a powder!
Best of all, these last all day. They're ideal for the busy college girl, since you just apply it once in the morning and don't have to worry about it the rest of the day. Seriously, these can go from day to night and there's no need to re-apply.
Revlon's ColorStay Moisture Stain in "London Posh"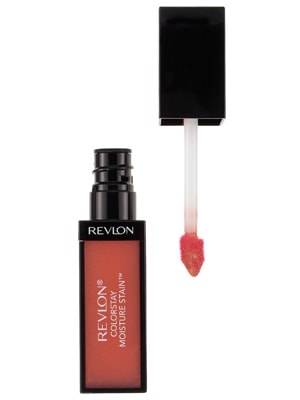 $9.99 at Ulta
Let me preface this by saying this product isn't really a stain. However, that shouldn't deter you, since these lip glosses are seriously amazing. I am the pickiest lip product buyer, but heard rave reviews about Revlon's ColorStay Moisture Stain, so I decided to pick one up. I was instantly impressed.
This color, called London Posh, is a pinky-beige shade that looks amazing and can be worn every day. These lip products are also extremely hydrating and aren't sticky at all.
I don't normally mention this, but the packaging is really modern and pretty. This looks like a luxury item, but without the high price tag! Even if it technically isn't a lip stain, this product is extremely long-lasting. If you're looking for a new go-to lip color, try this one out.
What do you think?
What are your go-to back-to-school makeup essentials? Have you tried any of these products? Would you like to see more posts like this? Remember to tell us your thoughts by leaving a comment!