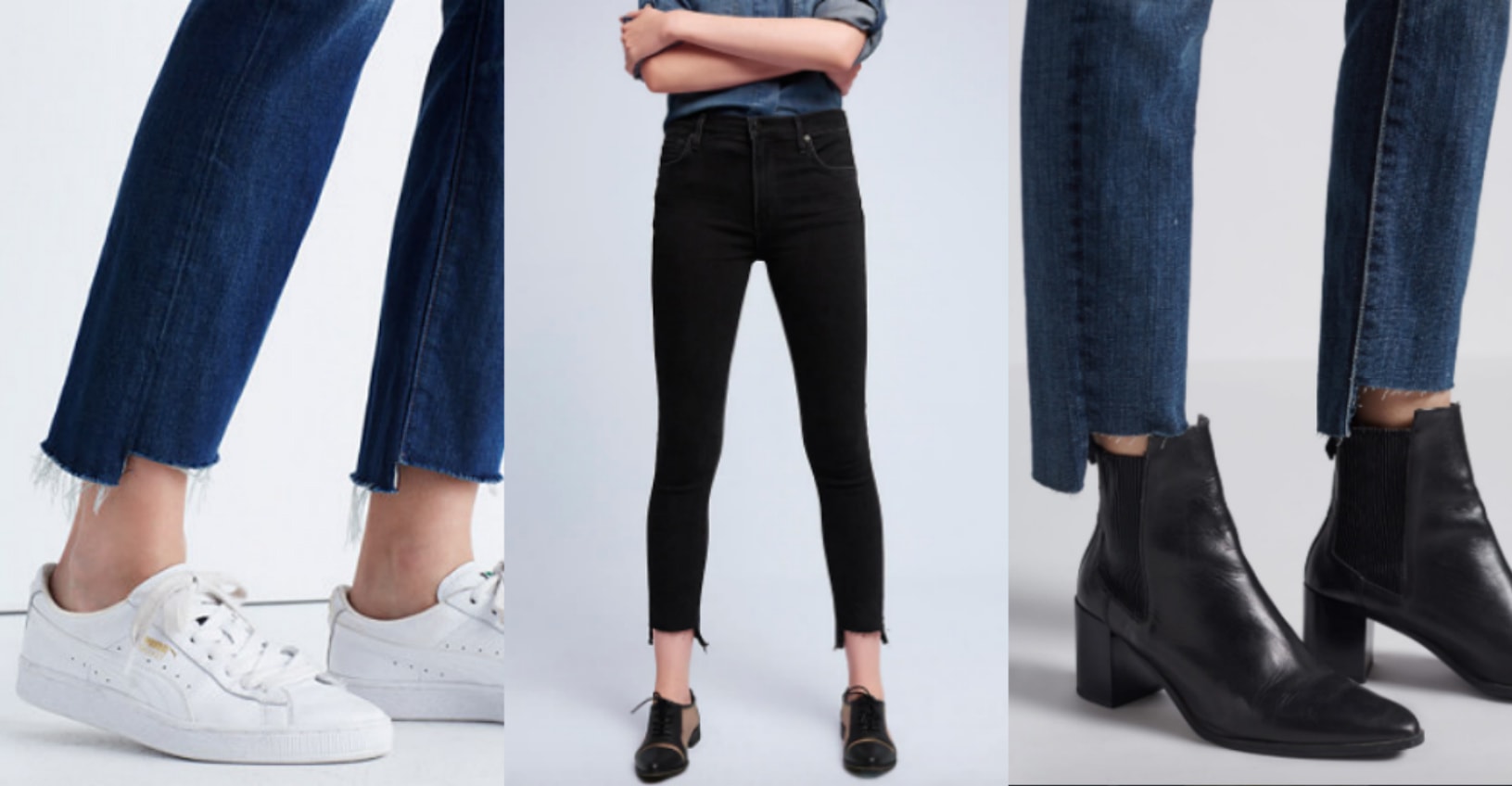 We're all about asymmetrical tops, dresses, and even haircuts. But we're going to need your help giving a final say on the latest: step-hem jeans. Raw edge jeans, cut higher in the front and longer on the back, give the jeans a jagged appearance.
The styles we've seen so far are as abrupt as steps, hence the name. Step-hem jeans are dramatic, bold, edgy, and we just can't quite figure out if we're voting "yea" or "nay."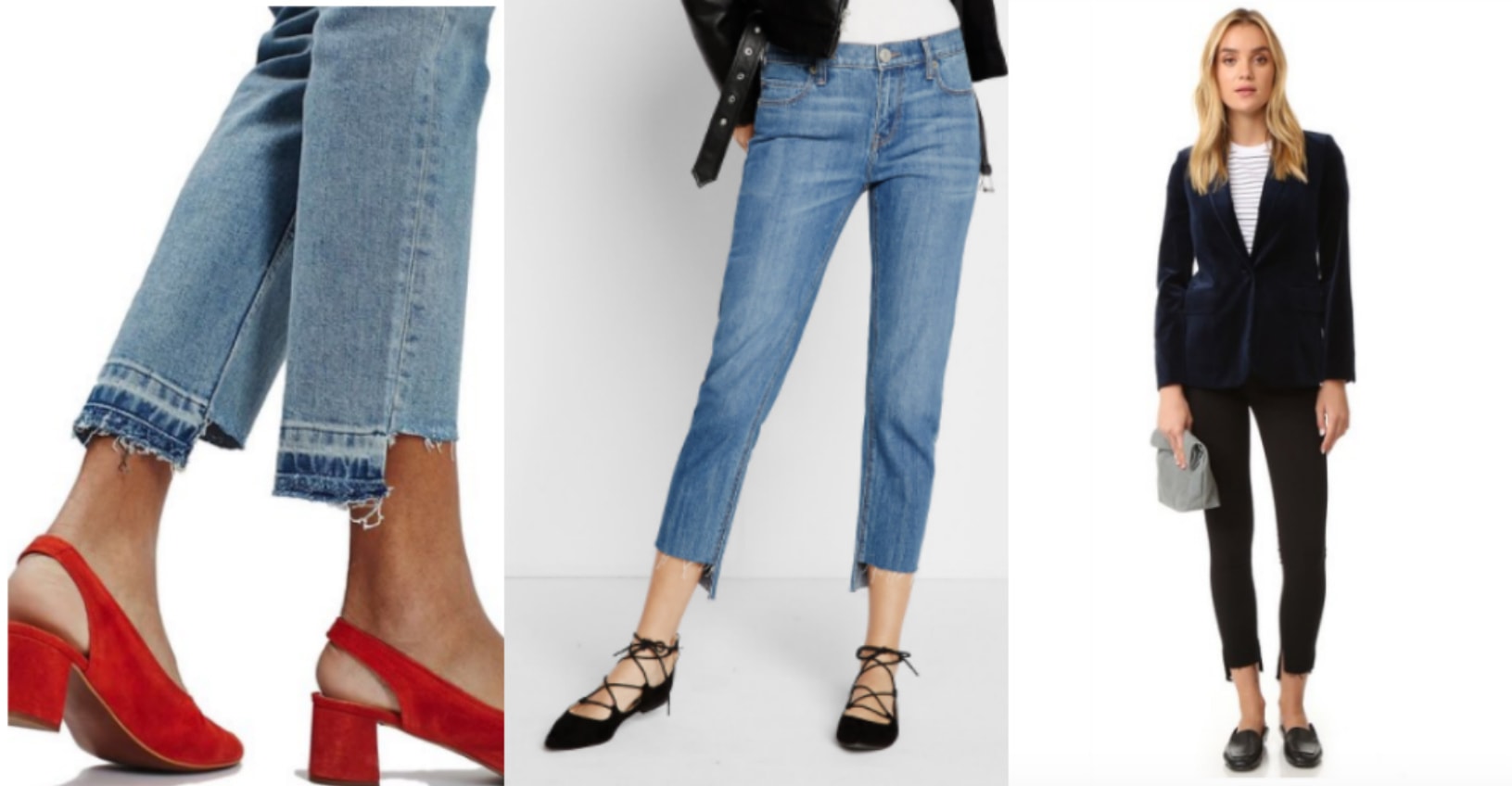 We're dying to know what you think!
Would you wear this trend? Do you think these jeans are going to be a fast fad that goes "out" soon? Comment below!