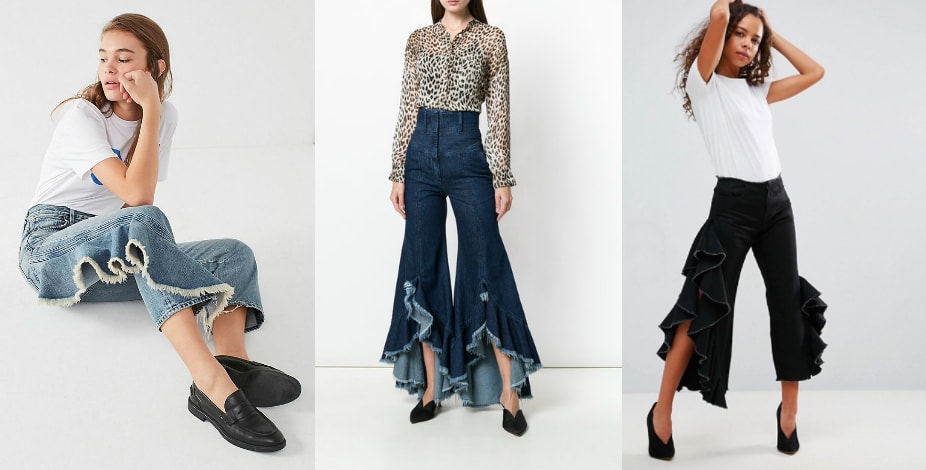 "Ruffled" and "jeans" are two words we were not expecting to put in the same sentence. Color us surprised, but ruffled jeans are officially breaking ground in the fashion world.
Some versions are a little bit more subtle, like a flared hemline. Others, however, are bold like a giant denim side ruffle or ultra-flared bell bottoms. Honestly, we haven't seen any styles we're dying to have and we don't foresee this trend making it into everyday campus life. But hey, we could be wrong; what do you think?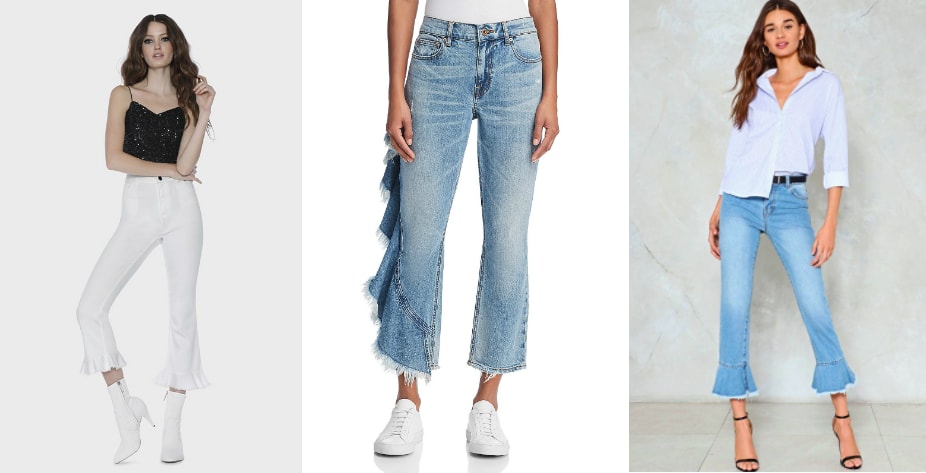 Are you team ruffled jeans?
Or are you going to pass on this trend? If you're all about it, what style above sold you? Let us know what you think below!