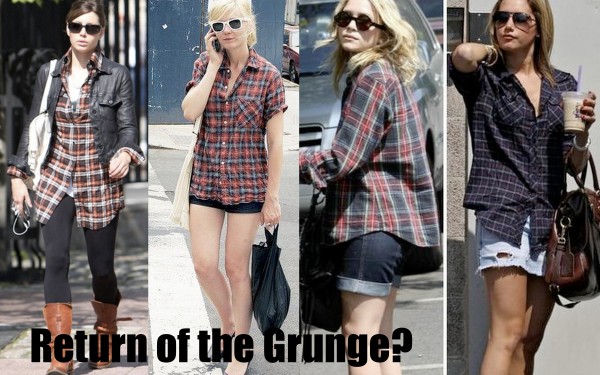 Trends from the 80's have been making their way into our wardrobes for the past few seasons, but today's trend is pure 90's grunge. Plaid itself is a huge fall trend, and the oversized flannel button-down is the hottest way to wear it.
Fashionistas have been borrowing from their boyfriends' closets for a while now, and this trend is another example of the "boyfriend" phenomenon. Celebs like Mary-Kate Olsen, Kirsten Dunst, Jessica Biel and Ashley Tisdale love their plaid button-downs, as they are laid back pieces that can still look effortlessly chic.
So does this mean that the oversize flannel is only for girls who can work the chic messy look? I'm not sure.
I was talking to my friend about who can and cannot pull off the flannel trend (I'm convinced I can't) and she said something that stuck with me: it all depends on how you wear it. I was so absorbed with the distressed denim and messy hair that I failed to take into account how put-together Jessica Biel is, in her tunic version with a polished leather jacket and leggings.
Outfit Inspiration
I've created two outfits this week, one with a more messy and unkempt appearance in mind and one with a more structured overall feel, using the same oversize flannel button down by American Eagle (which you can find here).
Grunge it up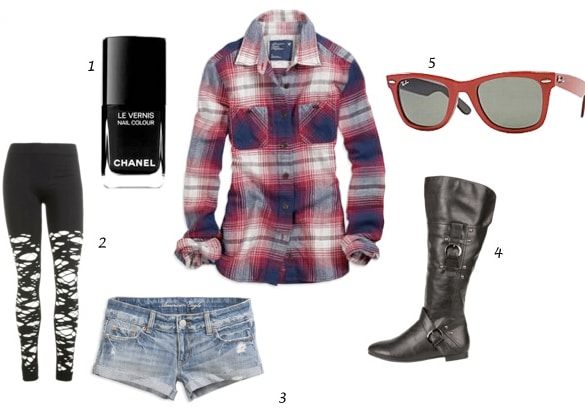 Product Information: 1. Chanel Nail Color, 2. Wet Seal Leggings, 3. AE Denim Cutoffs, 4. Charlotte Russe Boots, 5. Ray-Ban Wayfarers
Pull It Together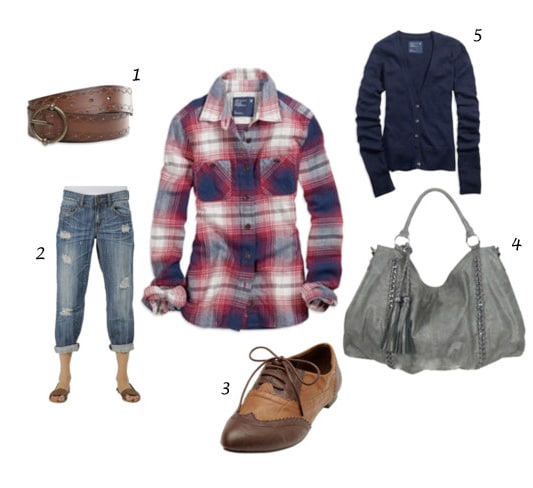 Product Information: 1. AE Leather Stud Belt, 2. H81 Boyfriend Jeans, 3. Modcloth Oxfords, 4. Melie Bianco Hobo, 5. AE Classic Cardigan
What do you think?
Now I want to get your take! Would you wear a flannel button-down, and if so, how would you wear it–would you grunge it up or pull it together? Let us know your thoughts in the comments section!