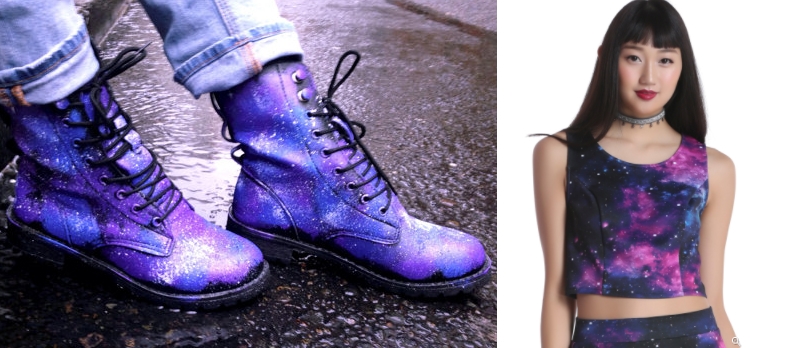 Okay, so we know this isn't a new trend. However, in just a matter of hours, we are going to be treated to the first total eclipse of the sun in 38 years. In the spirit of the big event, we are suggesting you pick up some kind of cool cosmic print clothing item; it just so happens that they're still quite trendy.
Silver, purple, blue, and splashes of bright holographics make up your typical galaxy print and we want to wear it on everything. How fun would it be as a statement tank top for your workouts or on a sassy pair of shoes?
Psst: We also did a DIY galaxy print tee tutorial a while back that's still super popular. If you're crafty, check it out.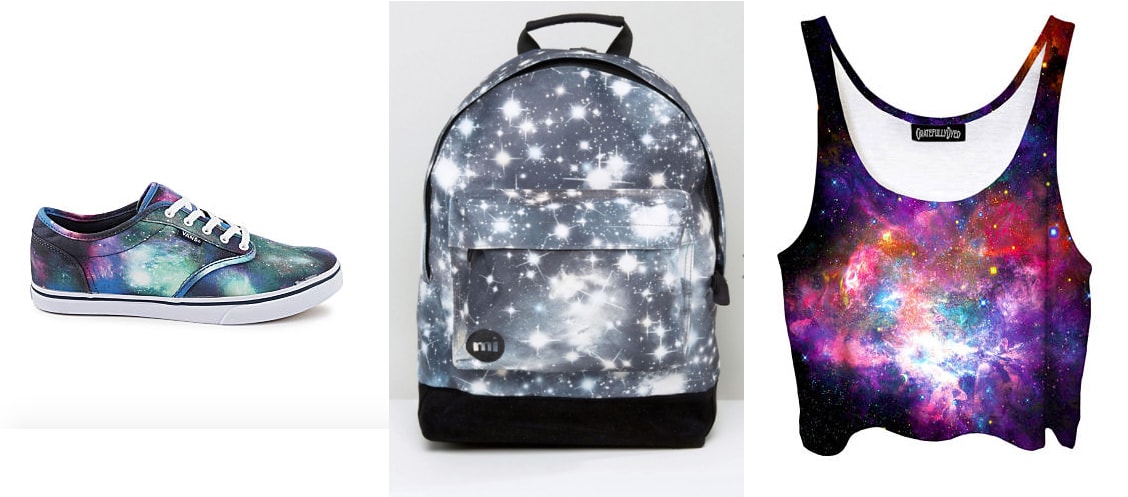 How do you feel about galaxy print?
Would you wear this trend? Comment below and let us know!