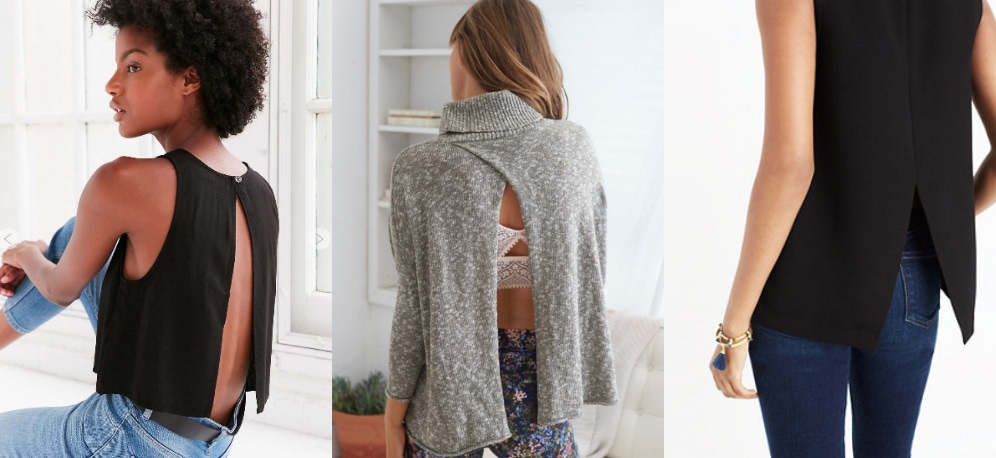 Split-back tops are the most fashionable way to show a little bit of skin. All of a sudden, we've been seeing them everywhere and we're not mad about it. You can't deny it; they're super cute.
While we love the idea of letting a fun bralette peek through, if you're not comfortable with showing your back, you can always look for a long style that splits past your torso or simply wear a cami underneath. The options are endless!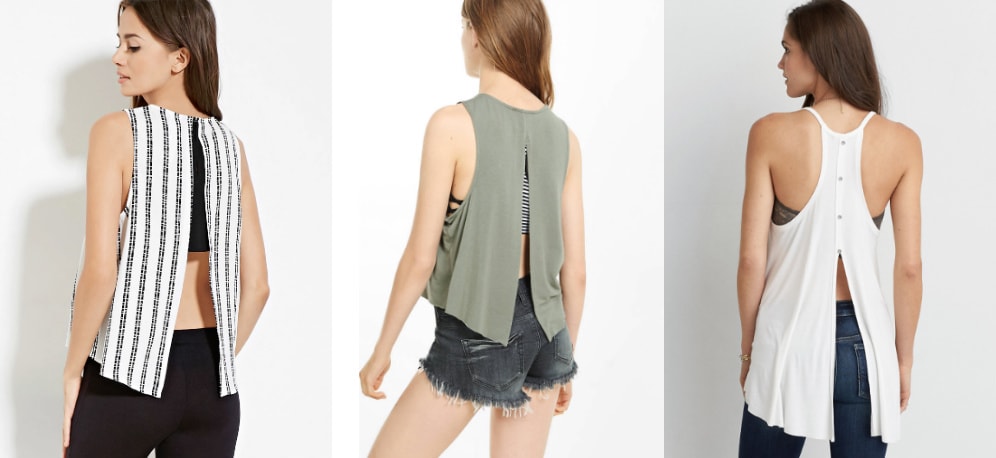 Are you obsessing over split-back tops like us?
Or are you on the fence? Which ones do you love from the styles above? We're dying to know what you think – comment below!