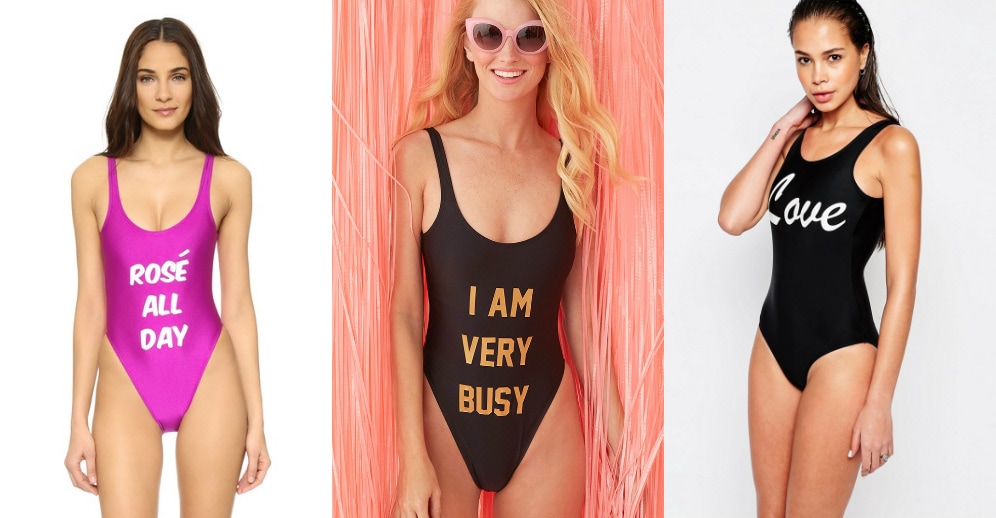 Next time you hit the beach, you might want to grab your reading glasses. One-piece swimsuits with cute phrases or words are going to be everywhere. There's never been a swimwear style more Instagram-ready.
Silly, sweet, or witty, there's a saying for everyone emblazoned on a one-piece somewhere. For us, this trend was love at first sight (though we're not spending major $$$ on it)… it's just a matter of figuring out which suit we love best!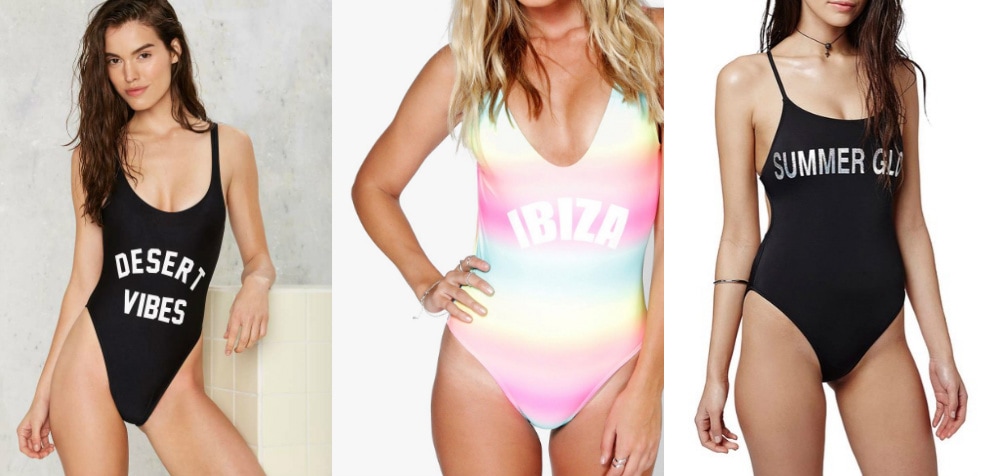 Cute and quirky or tacky?
What do you think of them? Which one would you wear? Let us know below!