With summer right around the corner, everyone's breaking out their sandal collections. And while I love my sandals too, I'm more excited to wear one of my favorite trends for the spring and summer – graphic flats.
Flats are by far the most comfortable shoes around and what better way to add some summer sunshine to your look than by rocking flats with flamingos on them?
Ranging from ballet flats to loafers to espadrilles there's a cute embellished graphic flat style out there for you. You can use them to channel your inner prep or express your personality with a fun and funky pair. The options are endless! Check out my faves below.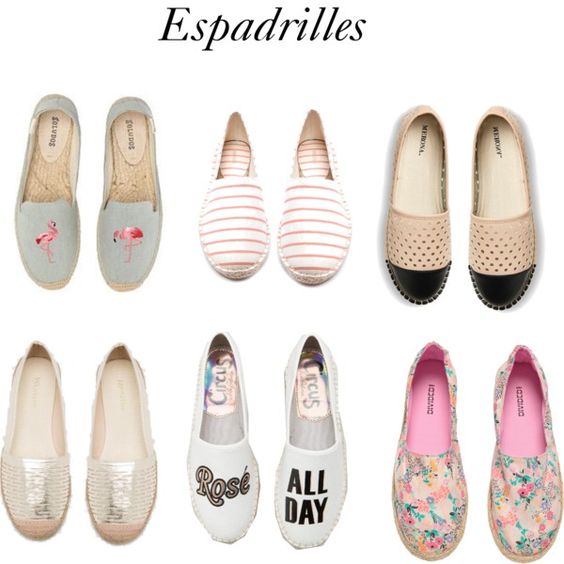 Products: Flamingos | Pink & White Stripe | Black Tipped | Metallic | Rosé | Floral
Espadrilles are the perfect warm weather shoe. Their rope detailing gives off an island vacation vibe on its own. Throw a cute little design on them and they become the ideal summer accessory for any look.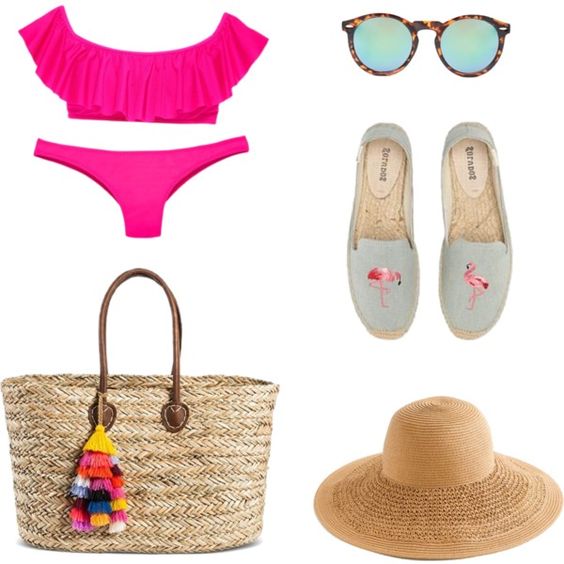 Products: Swimsuit | Beach Bag | Sunglasses | Espadrille Flats | Sun Hat
Espadrille flats are super easy to style and perfect for a pool party or beach day. Just wear them with your favorite swimsuit, sun hat, shades, and woven tote.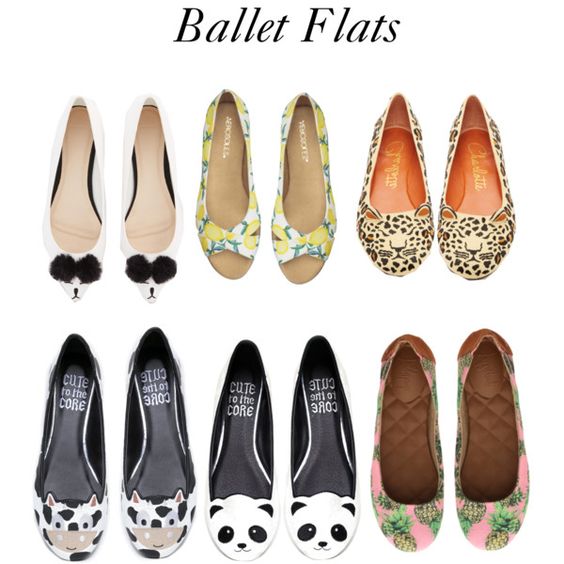 Products: Pom-Pom Puppy Flats | Lemon Print Flats | Cheetah Flats | Cow Flats | Panda Flats | Pineapple Print Flats
Ballet flats are a wardrobe staple – you can throw them on with any outfit to look stylish while still being comfy. So why not spice things up by adding a cute embellished flat to your wardrobe? Above, I've assembled a collection of styles from save to splurge. (Those Charlotte Olympia kitty flats are on my dream wardrobe list.)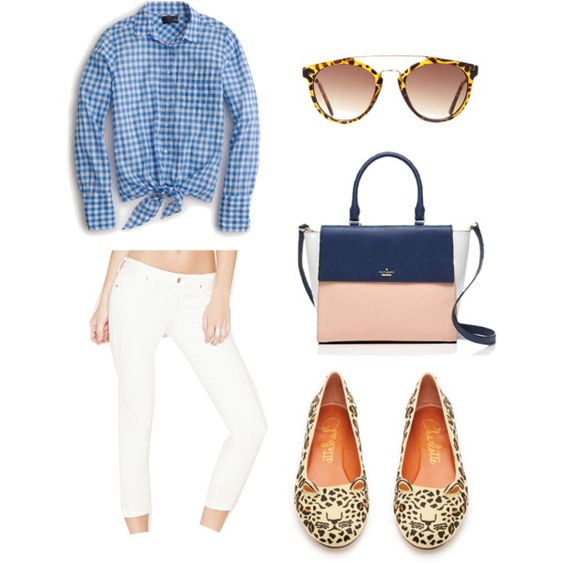 Products: Shirt | Capris | Sunglasses | Purse | Cheetah Flats
Ballet flats with cute little sayings or animals on them are a sassy way to spice up your outfit. The compliments will start flowing immediately. Here, I styled my dream Charlotte Olympia flats into a preppy look but these cheaper versions are just as cute.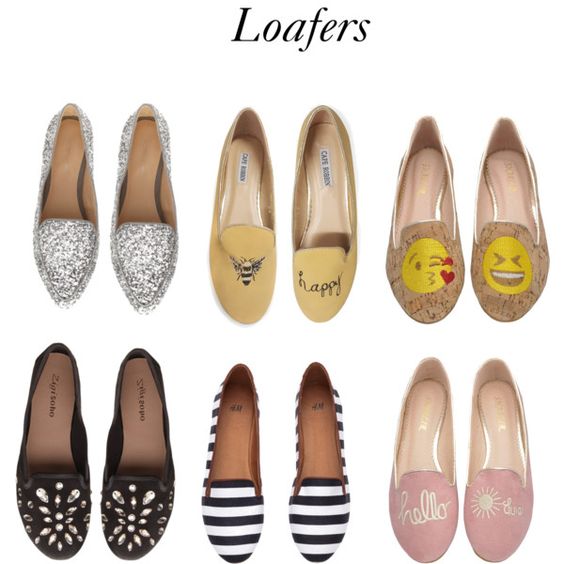 Products: Silver Glitter Loafers| Bee Happy Loafers| Emoji Loafers| Jeweled Loafers | Nautical Stripe Loafers| Hello Loafers
Embellished loafers are cute and polished. If you want to add a little prep to your look in a fun way, these flats are perfect for you! Not only do loafers give off a more classic or professional look than the other styles but they're super comfy. So adding on a cute embellishment just makes them ten times better.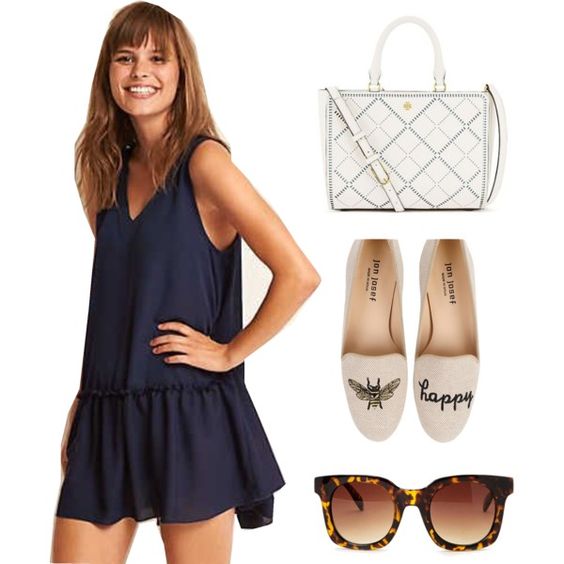 Products: Drop Waist Dress | Purse | Loafers | Sunglasses
It's easy to make these stylish loafers fit with any outfit. Throw them on with a flowy dress, a polished bag and some sunglasses for a perfectly pretty summery look.
Are you going to snag some embellished flats?
Have I convinced you yet? You need a pair of these in your closet. Let us know which designs are your favorite in the comments!