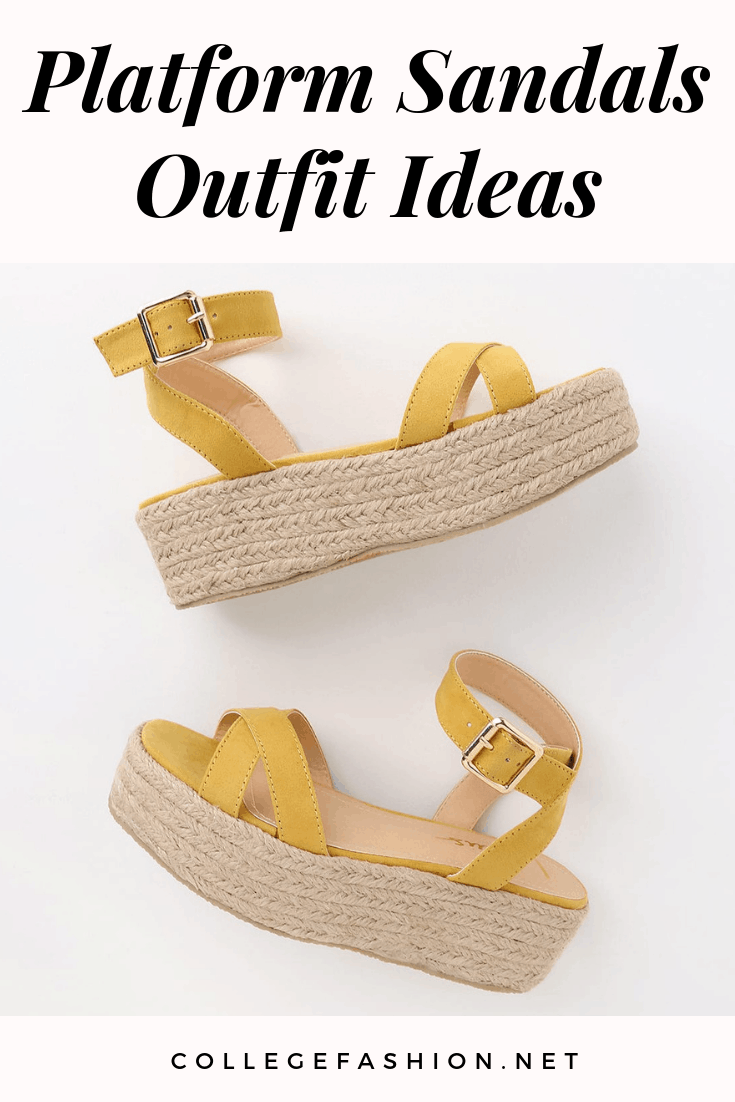 Since Memorial Day Weekend just passed, the start of summer is here! This means it's time to take take out your favorite sandals — and if you want to be on trend, those should definitely be platform sandals.
Recently, I've been seeing platform sandals everywhere. So many people on my campus are wearing them to class because they're comfy (depending on the ones you buy) and they upgrade any outfit. They're so trendy right now, and I'm loving the look.
Wondering how to style platform sandals? Here are four different platform sandals outfits to get your inspiration going.
Platform Sandals Outfit One: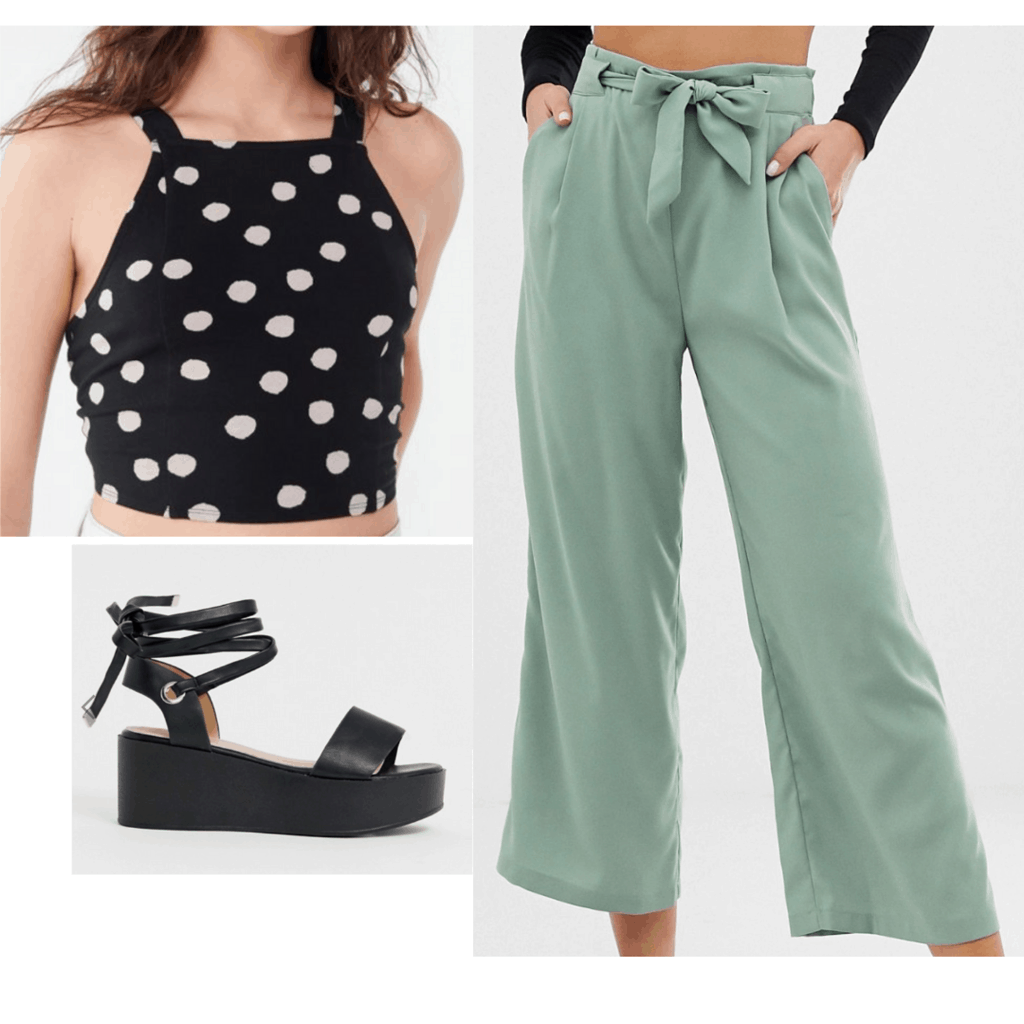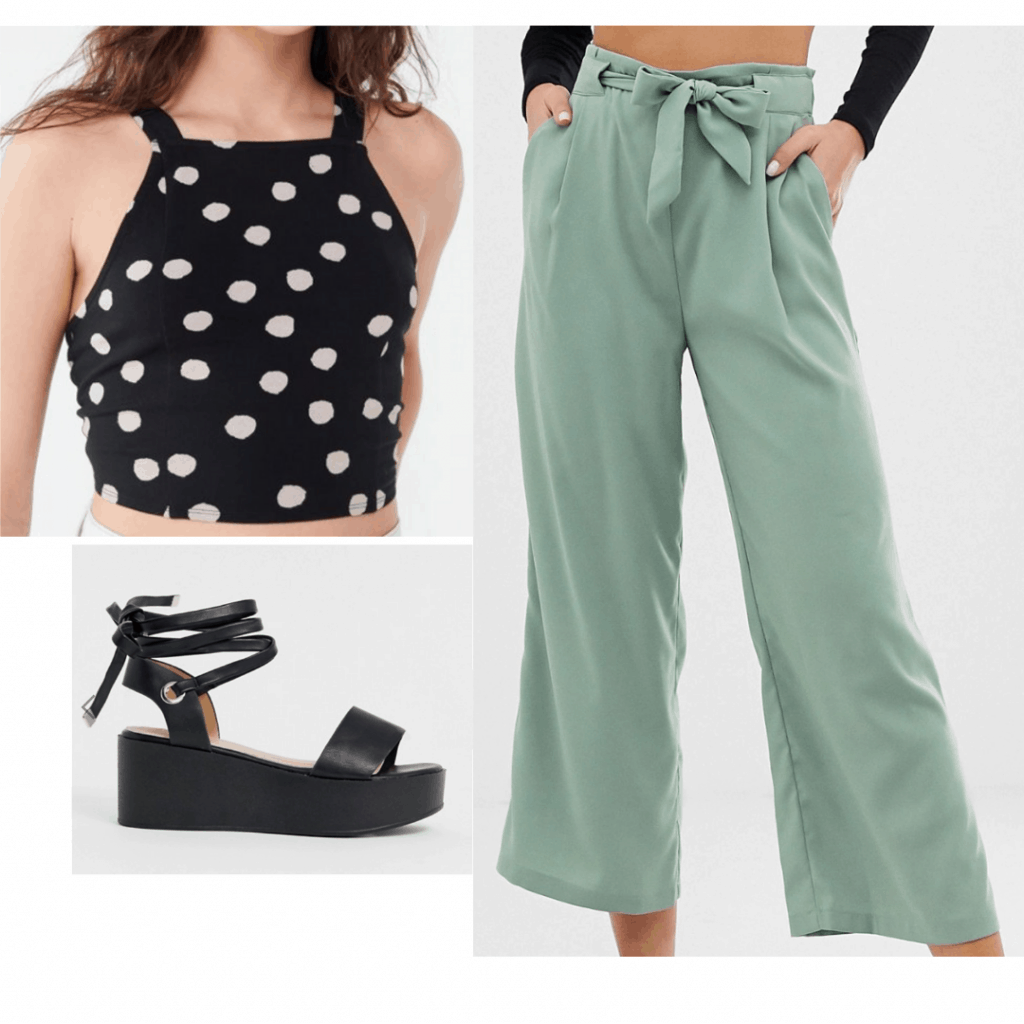 Products: Shirt – Urban Outfitters, Pants – ASOS, Shoes – ASOS
To start off, I chose a simple colored platform sandal. You can't go wrong with black because it matches with pretty much any outfit. These are great "starter" sandals if you want to try the trend in a subtle way.
Platforms look fantastic with flared pants and especially cropped flared pants. The crop of the pants leaves enough room for the platforms to be on full display.
For this outfit, I decided to use sage green pants for a pop of color. Then, to tie in the black sandals, I added a black crop top with polka dot details. The polka dots add an extra ~flare~ to the outfit.
Outfit Two: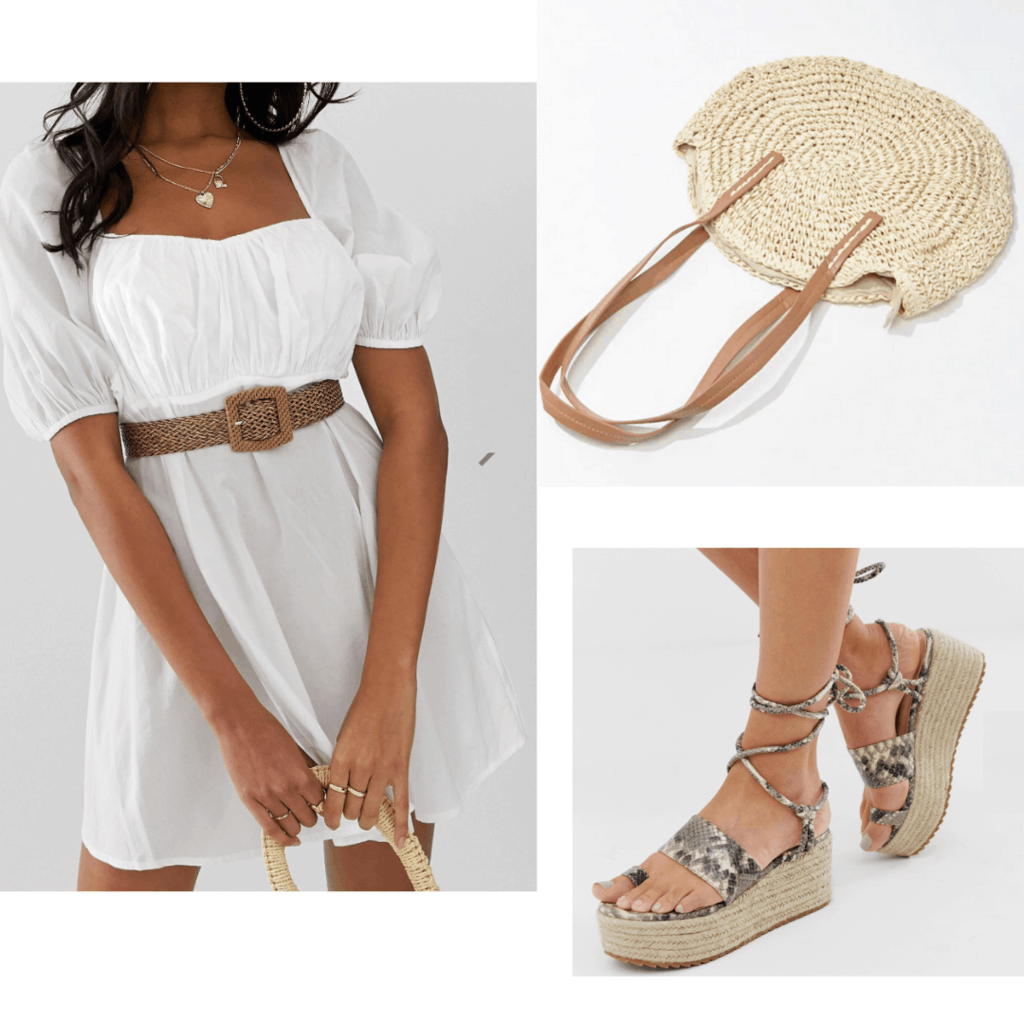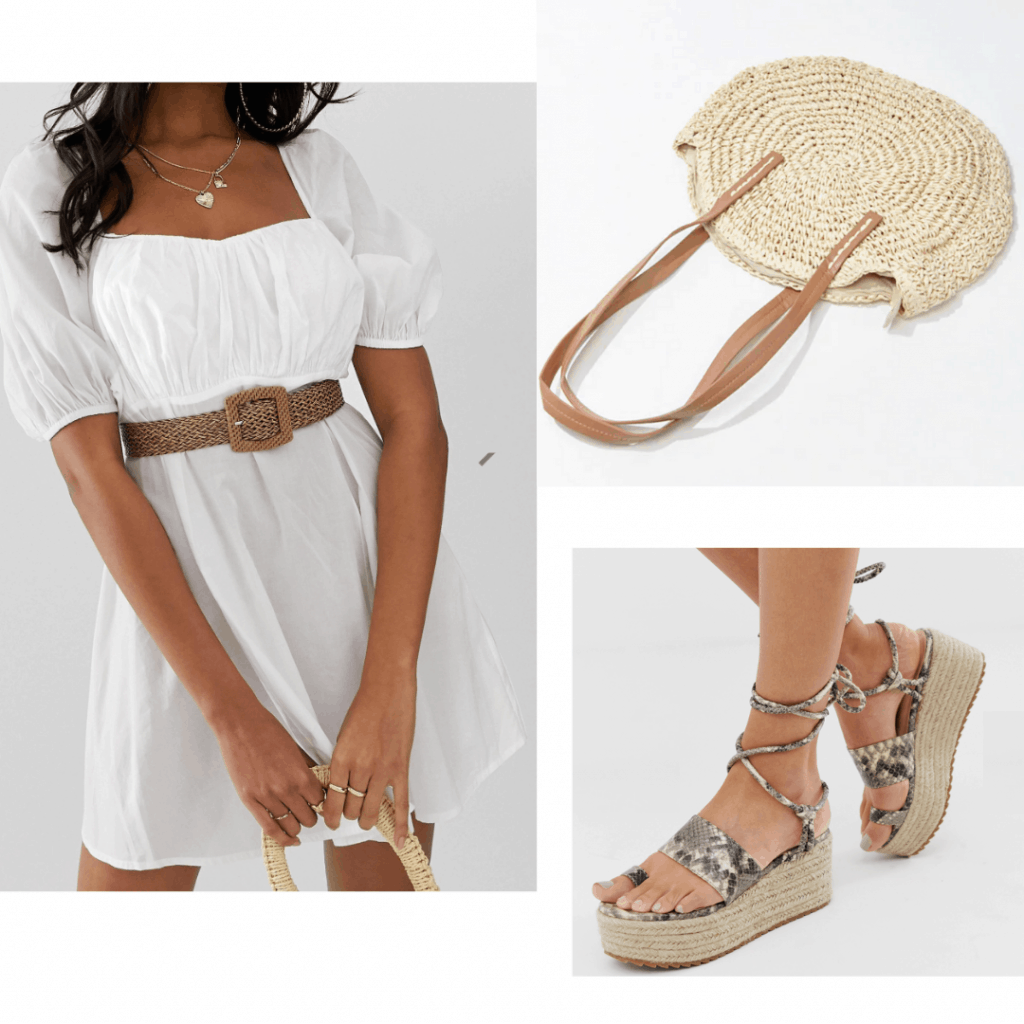 Products: Dress – ASOS, Shoes – ASOS, Bag – Forever 21
This outfit is my favorite of the bunch. It totally embodies a beachy vibe!
I love these espadrille sandals (another hot sandals trend to know). The snakeskin design adds a perfect touch to the roped platform. They're interesting, unexpected, and cool.
For this outfit, I paired the sandals with a white dress, because the snakeskin on the shoes already adds enough detail to the outfit. With a simple white dress, all of the attention will be on the shoes.
Then to finish the outfit off, I added a woven tote, an easy way to tie in the roped detail of the platforms.
Outfit Three: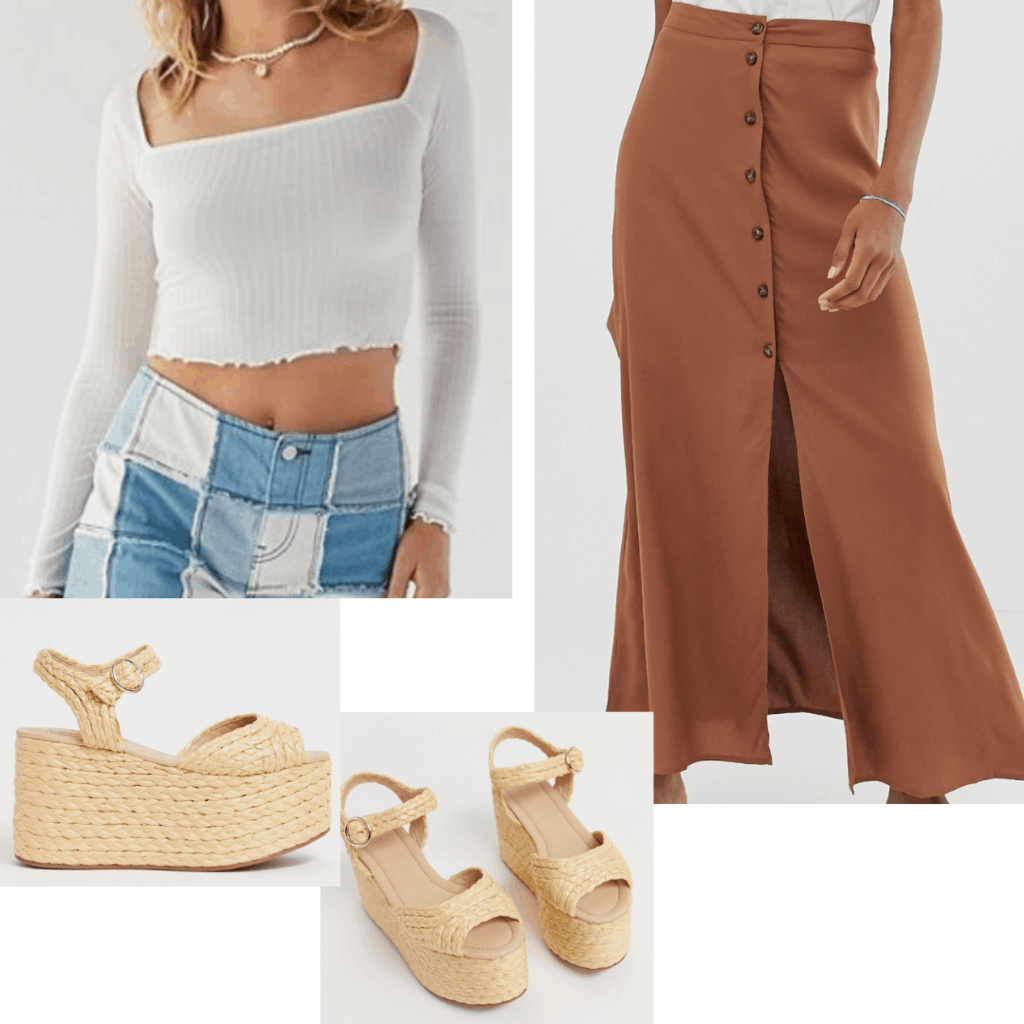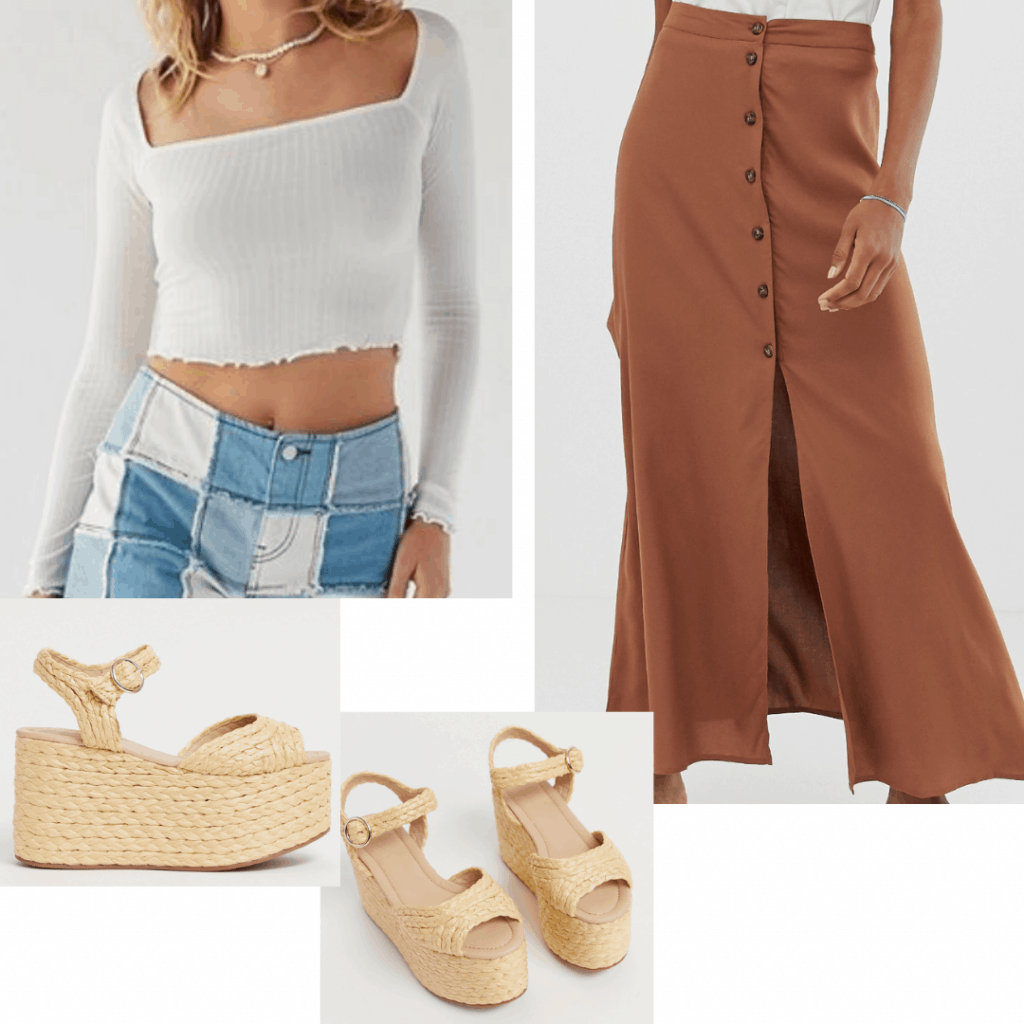 Products: Shirt – Urban Outfitters, Skirt – ASOS, Shoes – ASOS
This is an outfit that I would wear if I was walking along the boardwalk at a beach.
Long skirts have really hit it off this season and I think they pair so well with platform sandals. Up top, I added a simple square neck crop top that has a '90s feel with its lettuce hem.
You're ready for a summer stroll!
Outfit Four: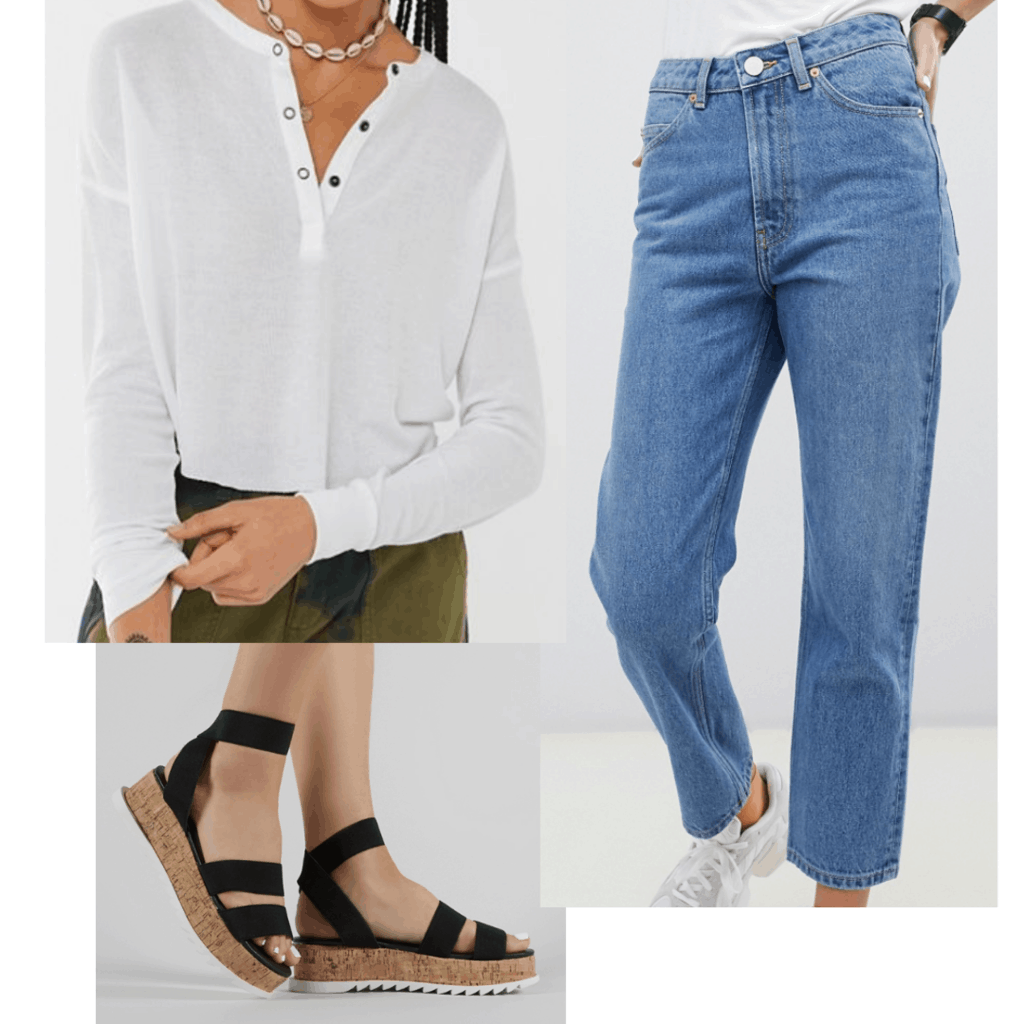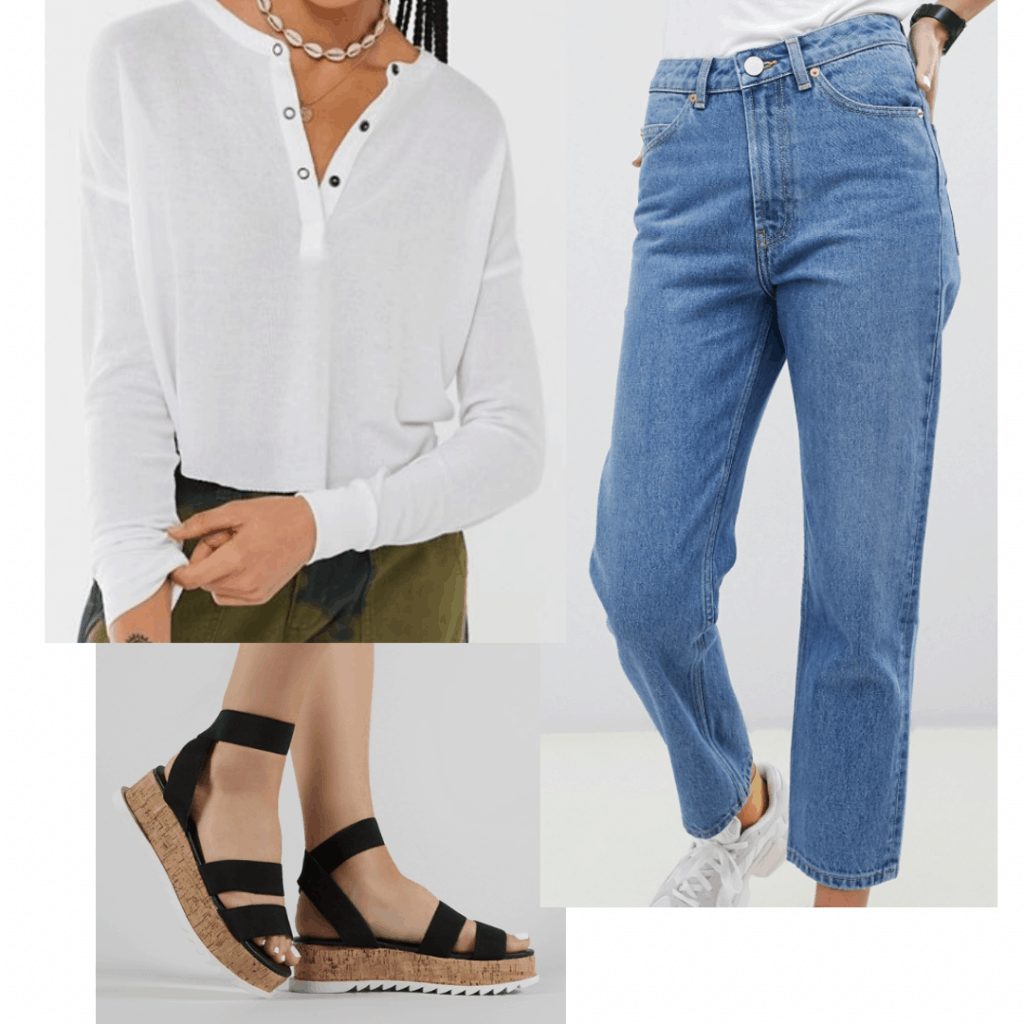 Products: Shirt – Urban Outfitters, Jeans – ASOS, Shoes – Public Desire
Lastly, I wanted to make an outfit with a pair of jeans because jeans are a staple in anybody's closet.
As I mentioned earlier, cropped styles are the best for pairing with platforms, as they showcase the shoes. I love these clean cropped jeans — they would look great with just about anything!
This outfit is a bit more casual and comfy than the first three, but comfy and cute is what summer style is all about! This is definitely an outfit I would wear to class when it's blazing hot outside but chilly indoors in the A/C.
Would you wear any of these platform sandals outfits?
If so, where? And how would you style them? Let me know in the comments!