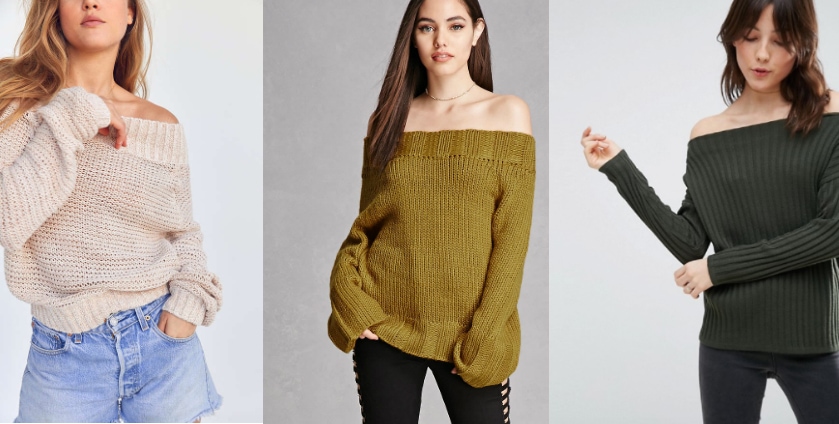 Labor Day has finally arrived and that means fall fashion season is upon us. All year, off-the-shoulder tops have been the trendiest style you can find and they're not going away. Off-the-shoulder sweaters are the best way to carry this trend into the cooler months.
You may have a closet full of slouchy sweaters that occasionally may slouch off a shoulder, but you'll be seeing a variety of styles now that are meant to be worn completely off your shoulders.
This look is a great way to look cute and a little bit sultry while still staying warm and covered-up. As you know, nothing is sexier than showing a little shoulder.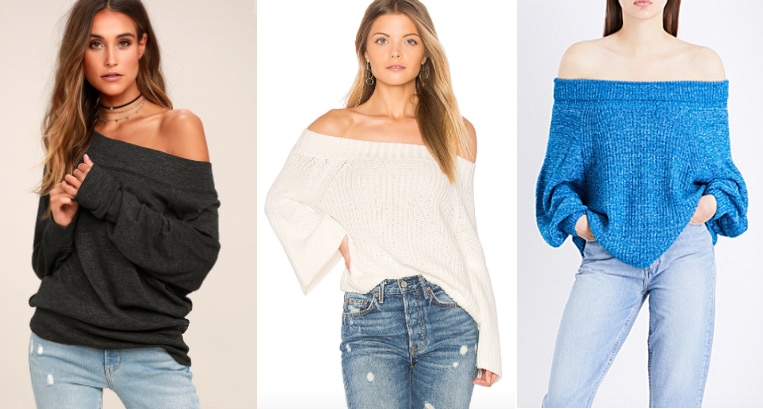 Are you in or are you out?
Would you wear them? Do you think they are impractical or do you love the style? Comment below – we want to know what you think!