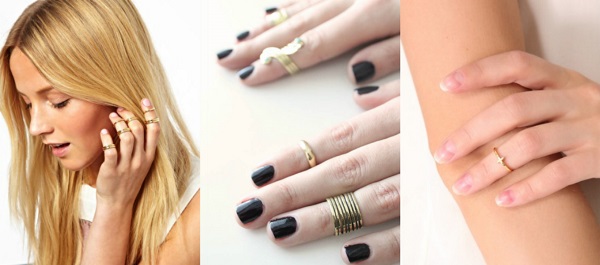 Photo Credits: 1. ASOS, 2. The Trend Boutique, 3. Shopbop
Wednesdays have been "Would You Wear?" days here at College Fashion for a very long time, but never has a trend come around that's so splendid that we've jumped on board without hesitation. In fact, the recent surge of midi rings has made us wonder why, before their emergence, we've never even entertained the possibility of simply moving rings further up our fingers.
As you've likely pieced together by now, midi rings are smaller in circumference than the average ring, and made for the space above your knuckles. Frequently you'll see this style in stackable form and dainty ones are particularly popular. These rings have been super popular so far this year and we see them continuing to trend into 2014.
A budget-friendly midi ring round-up…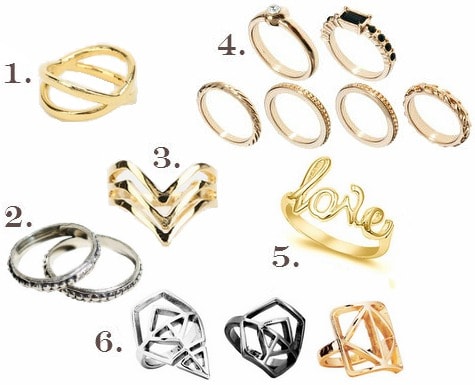 Product Information: 1 – Urban Outfitters, 2 – Planet Blue, 3 – Urban Outfitters, 4 – ASOS, 5 – Amazon, 6 – H&M
Now we want to know… would YOU wear midi rings?
Do you already have some? Do you think this jewelry style is around to stay? Do you like the statement versions or the thin, dainty types? Leave a comment below and let us know your thoughts.