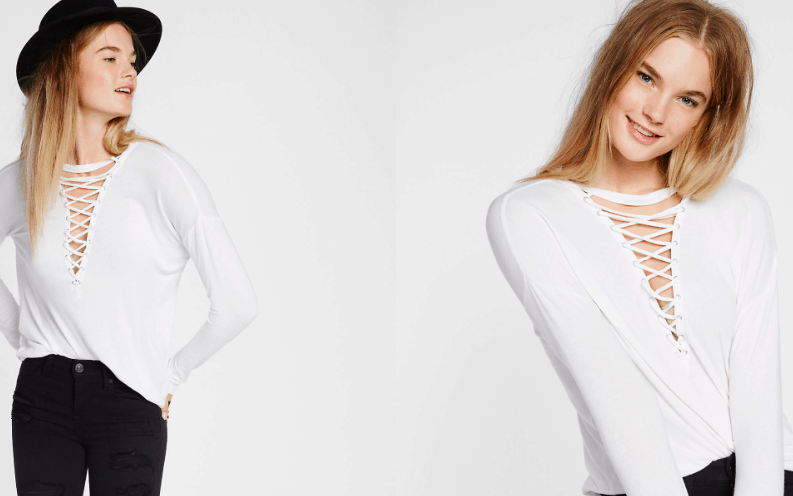 Last spring, it was the button-up skirt. This spring, brought to you by college girls everywhere, is the latest trend: the lace-up shirt.
This trend could be your new best friend: it is (surprisingly) versatile, and looks adorable dressed up or down. It certainly brings an edge to any outfit, but can also be nice and subtle. Basically, it's all-purpose and we love it.
To help you try this trend for yourself, I've compiled a list of my favorite lace-up items that copy this trend – all at college budget-affordable prices!
1. The School Spirited Lace-Up Top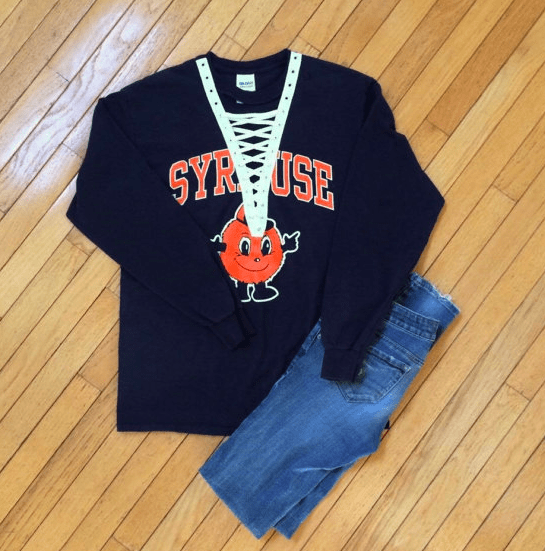 I am absolutely head over heels for these collegiate lace-up tees. Etsy has the greatest variety of schools and styles, with shops like ChicCreationsbyLulu, CollegeCoutureCo, and ShirtsbySoph creating adorable styles that you certainly won't find at your campus bookstore.
My advice to get your hands on one of these adorable collegiate tops? Check Etsy periodically for new styles, or request a custom design from a seller!
2. The Lace-Up Boho Blouse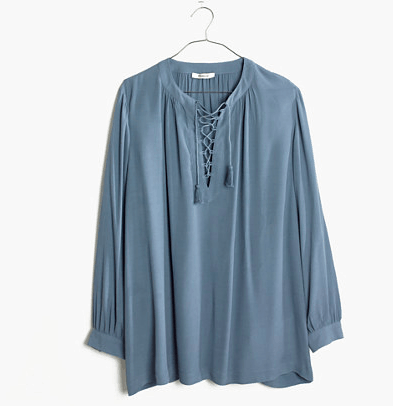 As we mentioned earlier this week, the '70s are definitely back this season. Look like a total 70's babe in this effortless lace-up top from Madewell. This piece would be perfect with some flared jeans and a pair of wood sandals like this pair from Steve Madden. Outfit goals, am I right?
3. The Laced Necklace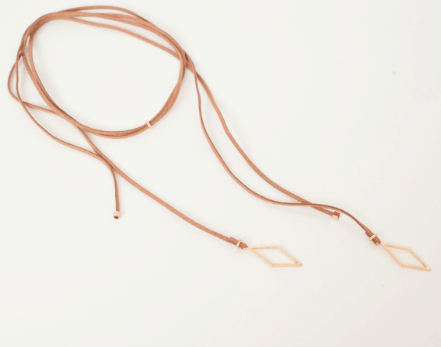 When I think of this trend, my mind automatically goes to a super-trendy piece: a suede wrap choker. If you don't own one of these already, consider investing; wrap chokers are super cheap, and always make a big statement. Plus, if you're not willing to spend the $$ for a string of suede, you could always just do what this girl did.
4. The Lace-Up Swimsuit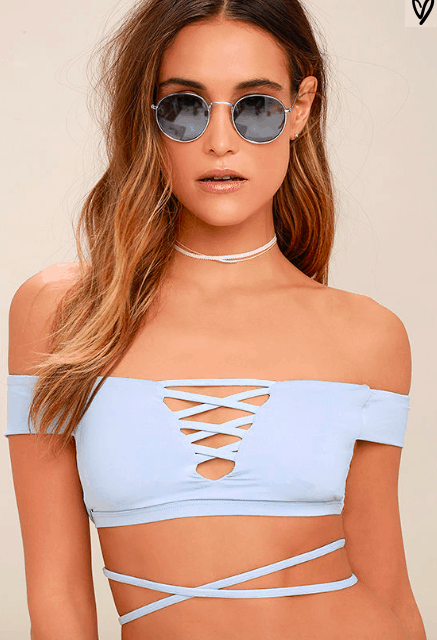 When I first saw this swimsuit, most likely on some widely-followed Instagram influencer's page, I fell in love. I never knew I could feel this type of way about a swimsuit.
But let's get real – this is a crazy splurge. Tuition, why are you so expensive? Can you help a sister out?
Because my dreams of owning this piece are most likely unrealistic, you can make like me and click here and here for some more affordable options. (I low-key will buy just the top of this swimsuit and wear it with my Walmart bottoms. As you do.)
5. The Long-Sleeve Lace-Up Top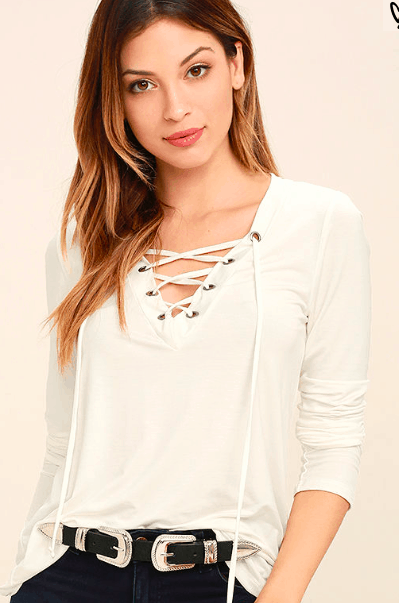 Love this long-sleeved take on the classic lace-up tee. The sleeves are perfect for that unpredictable spring weather, but the lace-up detailing looks ready for summer!
The cream shade will look perfect with your spring break tan (or, if you're like us, your faux tan). Again, guys, please wear sunscreen.
6. The Lace-Up Sandal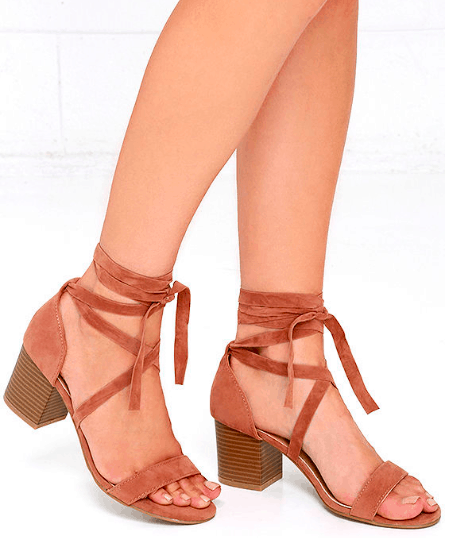 Why should this trend stop with clothing? Rock this hot spring look with a pair of lace-up sandals; these are perfect for class or the beach!
Thoughts?
Do you have this trend in your closet? What was your favorite item from the list? Let me know in the comments!