If you told me a year ago that hair scrunchies would be trending in 2017, I would have laughed. However, just like mom jeans and chokers, scrunchies have in fact resurfaced. And guess what? I don't hate 'em.
In fact, I picked up a few scrunchies last month and ending up liking—and wearing—them way more than my trusty black Goody hair ties. All the fabrics, colors and patterns are a fun way to switch things up! (Also, there's none of this nonsense.)
If you want to give scrunchies a second chance, too, we've got you covered. We're sharing our favorite scrunchie picks, plus our best tips on how to wear scrunchies. Scroll down to see what we're talking about.
Our Fave Scrunchie Styles (Under $12!)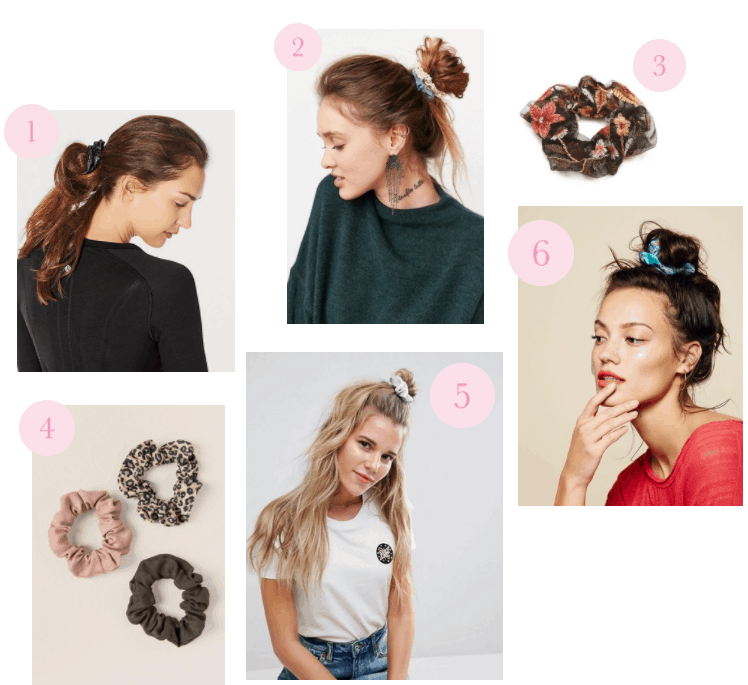 Product Info: 1. Lululemon, 2. Urban Outfitters, 3. Forever 21, 4. Francesca's, 5. ASOS, 6. Free People
1. This Lululemon pick is made out of a quick-drying material, which is ideal when you're breaking a sweat at the gym.
2. If you have fine hair or a shorter 'do, check out this 5-pack of mini scrunchies.
3. Forever 21 ups the trendiness with the cool combination of mesh and floral embroidery. Also, this cute scrunchie costs less than $3… score!
4. Neutral, color, pattern—this set of three scrunchies has all the bases covered.
5. You can't go wrong with a sleek silver scrunchie. No, really, you can wear it with everything.
6. Silk fabric lends a luxe vibe to this Free People hair accessory.
How to Wear Scrunchies Today
No '90s-themed outfits here. Instead, check out these ideas for how to wear scrunchies.
1. Cute & Casual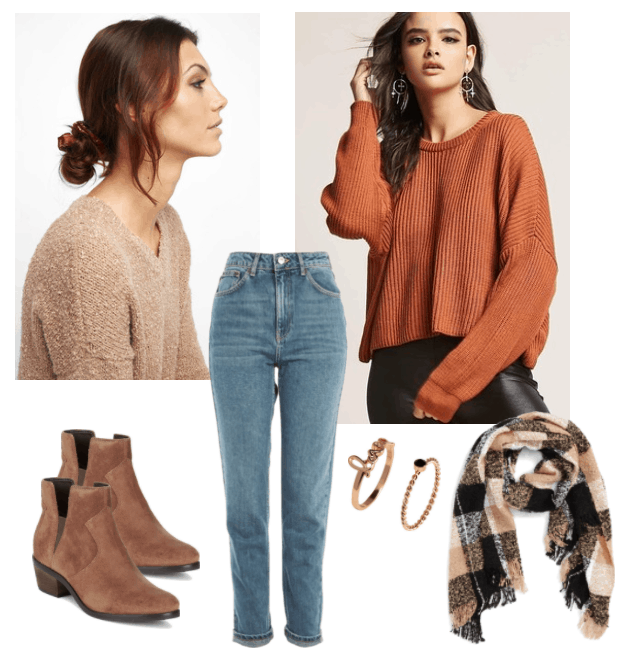 Product Info: Scrunchie – South Moon Under, Sweater – Forever 21, Jeans – Topshop, Shoes – Cole Haan, Rings – H&M, Scarf – Nordstrom
Low-key looks and scrunchies were pretty much made for one another. Rock yours with a classic yet fashion-forward sweater + jeans + ankle boot combo. Incorporate pattern with a plaid scarf, then accessorize with a few delicate rings.
We opted for a brocade scrunchie, and actually love how the model's wearing it in a low bun! If you're not a fan of that hairstyle, a half up, half down or braided 'do would look equally cute.
2. All Dressed Up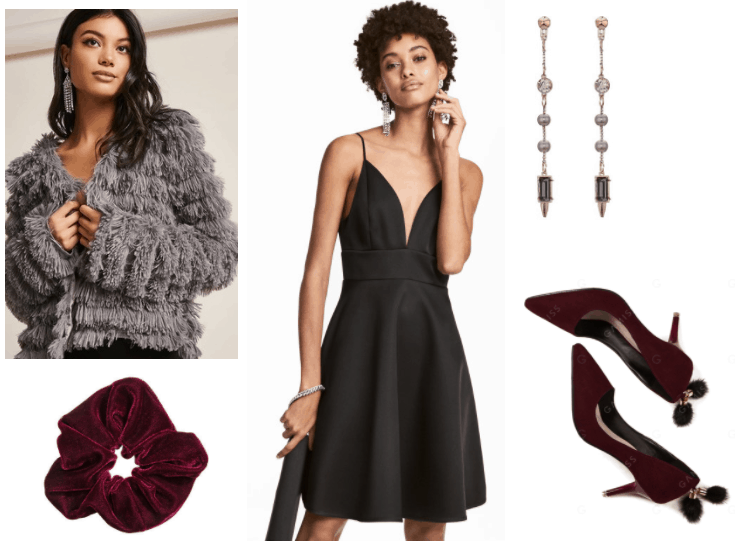 Product Info: Scrunchie – H&M, Dress – H&M, Cardigan – Forever 21, Shoes – Gamiss, Earrings – Rebecca Minkoff
Stay with me, ladies. Yes, you totally can (and should!) wear a scrunchie with a dressier ensemble. Here, we paired a gorgeous satin LBD with a statement-making fringe cardigan. Keep the bold yet chic feel going with pointy-toe pumps and bejeweled drop earrings.
Now for the pièce de résistance: a velvet scrunchie. For this look, we suggest a polished ballerina bun. Voilà! You're ready for all those holiday parties.
Your thoughts?
Are you excited about the return of scrunchies, or do you think this trend should disappear forever? What's your favorite way to style one? Would you ever wear a scrunchie with a dressy outfit? Sound off in the comment section!