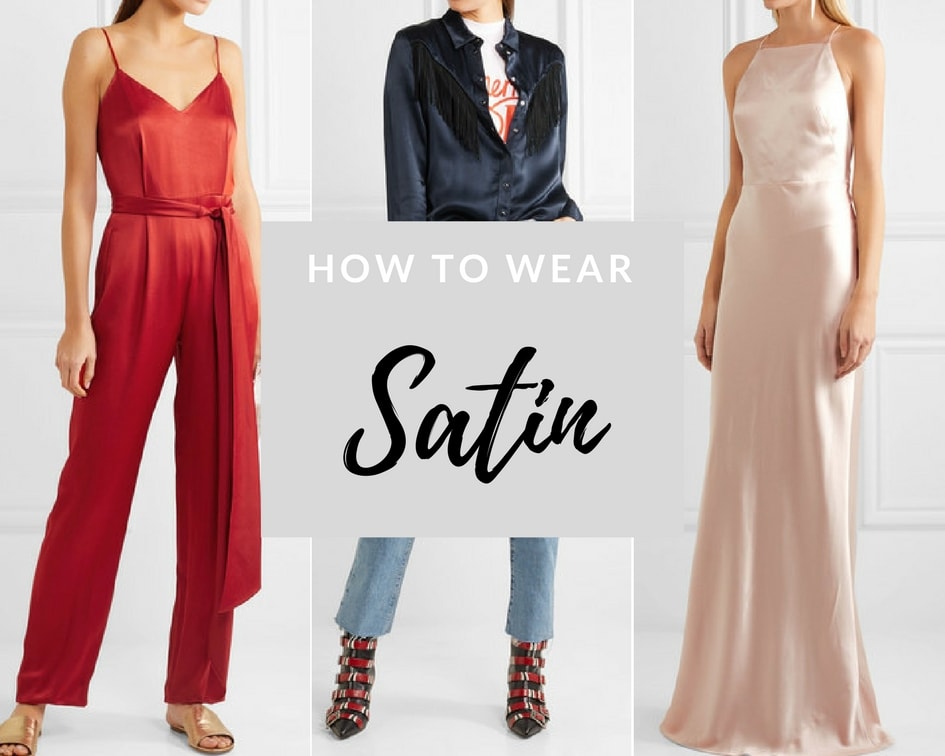 When you think of satin, the first things that may pop in your head are PJ sets, luxurious pillows, or your mom's old wedding dress. Rarely do you think of satin as a fabric for day-to-day clothing!
Well, I am here to prove you wrong. Satin is showing up everywhere, from heels to shorts to bomber jackets.
And though I admit that satin is not the most flexible fabric in the world (it can be damaged easily, and stains can be difficult to remove), it is beautiful nonetheless, and more and more designers are willing to take a chance with it.
If you'd like to see how best to wear satin without looking like your grandma or like you're ready to go to bed, check out my favorite ways to wear satin below.
Satin Outfit 1: Fancy Joggers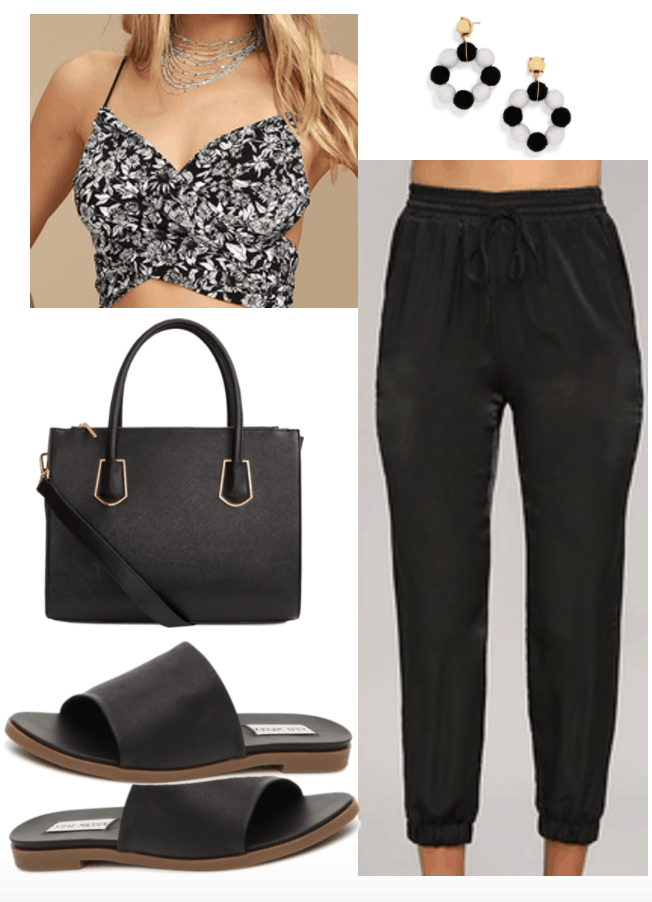 Products: Joggers – Lulu's | Top – Lulu's | Earrings – Bauble Bar | Sandals – DSW | Handbag – H&M
Okay, so joggers are my favorite article of clothing of all time (I wear mine constantly), so it's no surprise that these black satin joggers caught my eye immediately. Not only are they extremely comfortable and soft, but the sheen that is produced as you walk gives them a little somethin' extra compared to the normal cotton kind.
Pair these cuties with a fresh patterned crop top with a fancy criss-cross back to make your joggers a little classier.
To add some glamor, slip on these black Steve Madden sandals and pop on some pretty bauble earrings. Pull your hair back into a loose ponytail to make sure you see them! Finally, stow away your stuff in this chic black leather handbag, and you're ready to rock n' roll.
Satin Outfit 2: Fancier Camisole Top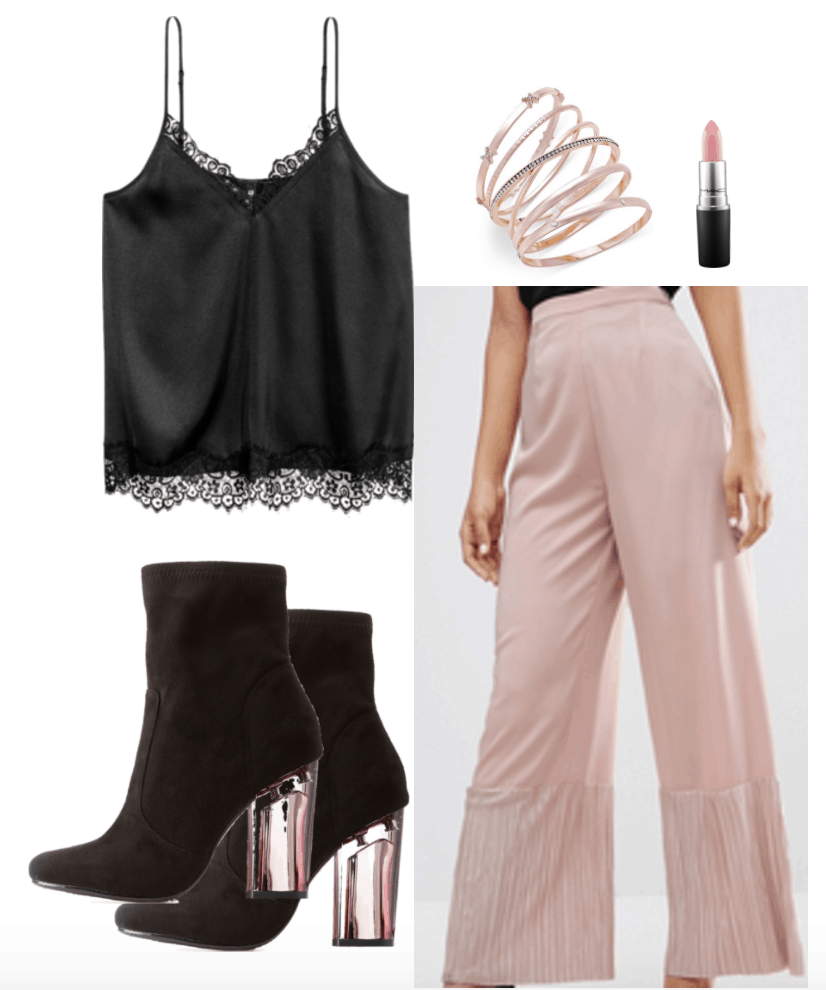 Products: Top – H&M | Pants – ASOS | Lipstick – MAC | Booties – Charlotte Russe | Bangles – Macy's
This ah-dorable black satin camisole is a perfect top if you want something lightweight yet lovely (the lace detailing makes it especially dainty!)
Pair this top with some blush wide-leg pants to give it a softer feel. The high waist of these pants will fit perfectly over the cami to give you an hourglass shape.
Slip on these edgy black booties with a super chic clear heel and grab some rose gold bangles to continue with the light pink color scheme. To finish off, twist your hair into a ballerina bun and grab your trusty pink lipstick. *Mwah!*
Satin Outfit 3: Fanciest Skirt
Products: Skirt – Forever 21 | Top – Forever 21 | Clutch – Charlotte Russe | Mules – Urban Outfitters | Necklace – Saks | Earrings – Macy's
This sage satin skirt is absolutely gorgeous and will make any lady look like a princess. Pair it with a white off-the-shoulder crop top to show off your lovely shoulders.
Slide on these ivory suede mules from Urban (cute but low to the ground!). Carry all your necessities in this chic gold clutch.
Finally, curl your hair so it's cascading down your back, and add some pearly touches: a gold pearl necklace and matching pearl earrings. You're a stunner.
Whatcha think?
How do you feel about rocking satin in your everyday life? Do you prefer satin to other fabrics? Which outfit is your fave? Let me know in the comments below!