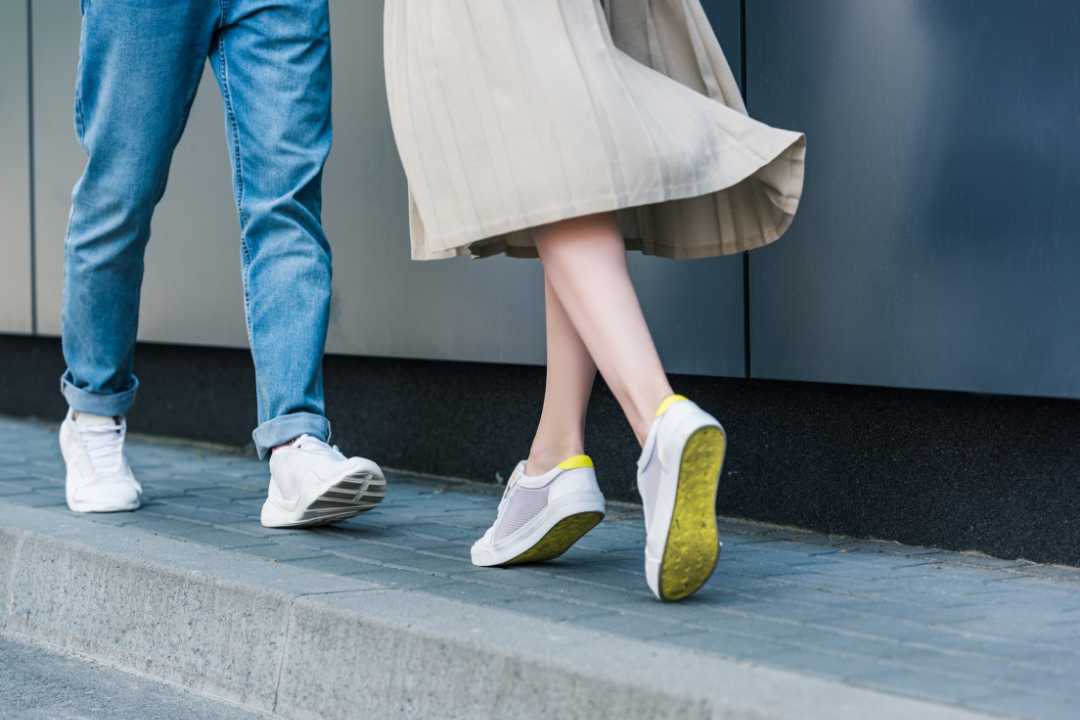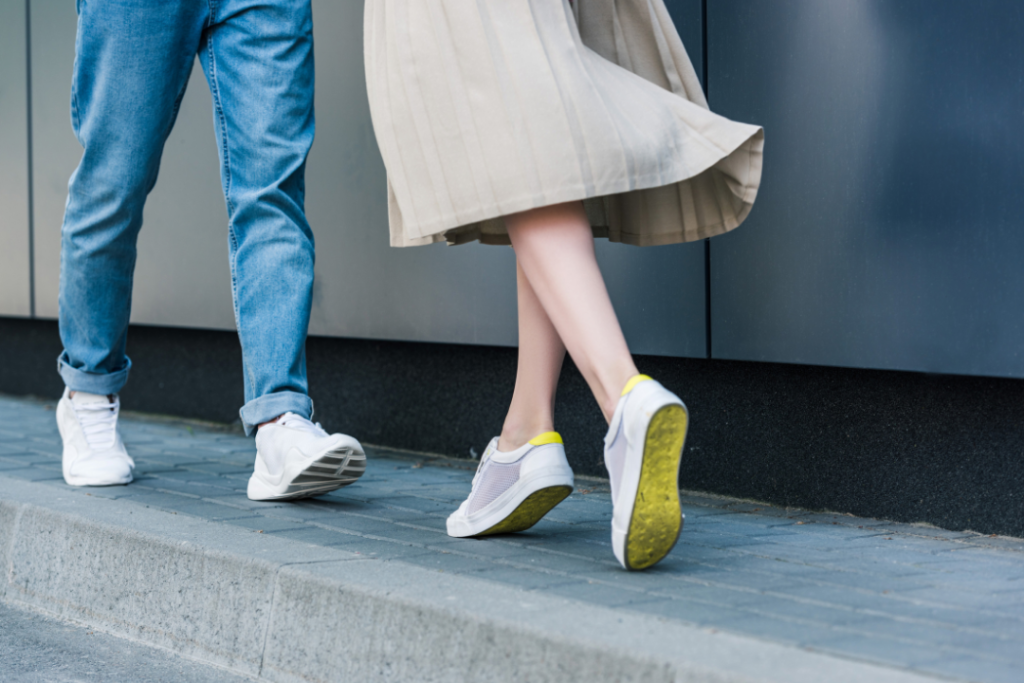 In case you couldn't tell, we at CF are getting incredibly excited for fall fashion – with so many adorable trends and striking colors to choose from, it's hard not to be! Inspired by the season, this installment of History of the Trend is highlighting the comeback of one surprisingly versatile look that stirs strong opinions from both its admirers and detractors: the midi skirt.
Midi skirts are characterized by their length, which can reach anywhere from just below the knee to mid-calf. If you're interested in the controversy, rebellion, and yes, even outrage surrounding the colorful history of this garment, you've come to the right place!
History of Midi skirts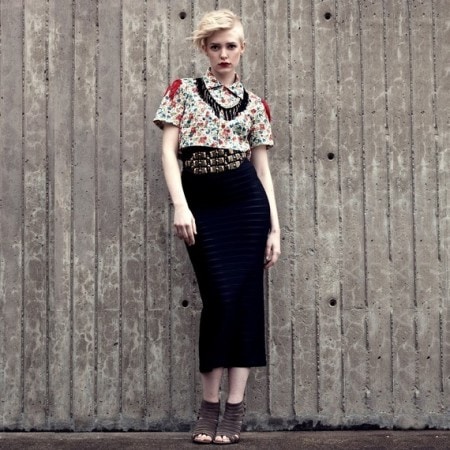 A chic midi skirt from Etsy
The midi skirt was a popular length in the 1940s, a fashion decade known for its elegance and grace.This collection of vintage pattern images traces the fashion trends of the time, including the midi. My favorite shots are the patterned skirt on the left of this image and the smart skirt suits in this one.
By the '60s, the midi was out, replaced by the more revealing and progressive mini skirt. Feeling suppressed by fashions past, women loved showing off their legs in this short style.
After this breath of freedom, however, came the fated year of 1970, and with it, John Burr Fairchild's decree that 1970 would be the year of the midi. "The head of Fairchild Publications and the boss of Women's Wear Daily…he did not guess that hems would dive this year; he decided."
In short, the public was not thrilled. In fact, a 1970 poll by New York's Daily News reported 83% of readers wearing skirts above the knee in sheer defiance of this supposedly fashionable trend.
Others took the midi trend in stride, even putting their reputations on the line. In June of 1970, the high-end department store Bonwit Teller noted that 95% of its fall fashion would be midi-length. To really sell it, the store's president stated that all salesgirls would be required to wear only one style of skirt while on duty – the midi!
The TIME coverage continued. While researching this post, I found no fewer than 12 articles in their archives that had a mention of the midi skirt, and that was only searching within the window of 1968-1970!
Much of the resistance toward the midi trend was not just due to the length, which was a point of contention, but rather the incredibly hard sell. Mildred Sullivan, director of the New York Couture Business Council at the time, said it best: "I don't hesitate to point the finger directly at Women's Wear for the outrageous situation. They have consumers believing [this] is the only style they should wear."
The midi tried its best, but its reincarnation in the 1970s was a flop. Thankfully, designers have injected new life into this trend for 2011, highlighting its ladylike attributes and flexible wearability with a range of fabrics and creative styling to suit just about anyone.
Why We Still Love This Trend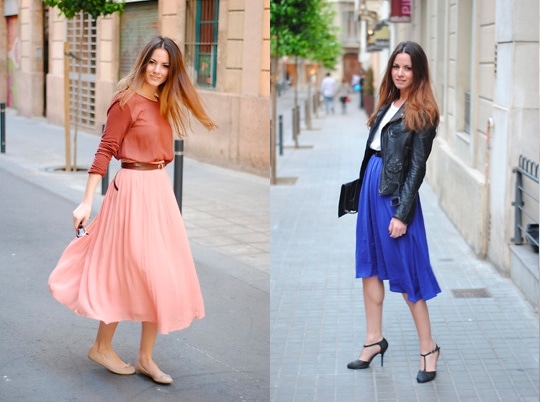 Zina of Fashionvibe rocks the midi skirt | Photo Credits: 1, 2
Now that you know about its tumultuous history, some of you may be skeptical about this trend. Personally, I think the ladies of the '70s were missing out, so I've rounded up a few reasons and resources to ease your mind and get you to try this trend:
The fashion world is all about the midi – within reason! This may sound similar to Women's Wear Daily and their aggressive push for the midi, but modern fashion is entirely different. Yes, designers are exploring the once-shunned length again, but they're not shoving it down our throats. We have so many avenues for fashion inspiration now that the fashion houses themselves are just one small part. Bloggers, sites like Polyvore and Flickr, magazines (both print and online), and personal opinion all dictate how we'd like to dress. If you'd like to choose the midi, check out some tips from Refinery 29, plus an article in defense of the midi from Alexandra Shulman of British Vogue.
The midi skirt is polished. Styled correctly, this trend is at the forefront of sophistication. A midi is a great piece to have if you'd like to change up your look a little, and look classy while doing so! Make sure to balance out the length of the skirt by choosing one with a high waist or using a belt to create shape. Add some additional pop in the footwear department. Think boots, oxfords, or a great pair of heels.
It's more adventurous than you think! There's a certain amount of attitude required to rock a revealing top or a short skirt, but it takes just as much to really own a trend like this one, where the trick is to look fashionable while also covering up. Challenge yourself to try out the midi skirt – you may be surprised at how much you like it.
Thoughts?
Will you rock the midi skirt trend? What are your perceptions of this look? Do you think the fashion scenario caused by Women's Wear Daily in the '70s could ever happen again? Leave a comment and let's talk about it!