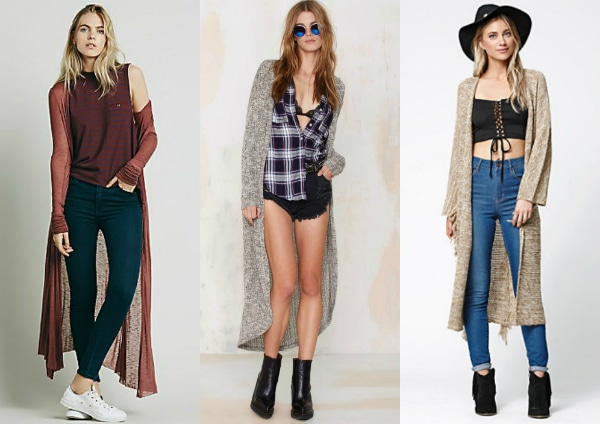 If you're dying to look comfortable and cozy (is it fall yet?), a duster cardigan is the way to go. Also known as a long-line cardigan, this style is characterized by length. Any cardigan that hits below the knee qualifies as a duster.
Duster coats were popularized over a century ago. Over time, fashion styles were cropped and shortened, but now the long-outerwear look has made its way back to knits. These can be modest when worn with a tee, jeans, and high-heeled booties, or you can make things interesting with a crop top or shorts.
Our favorite picks from around the 'net…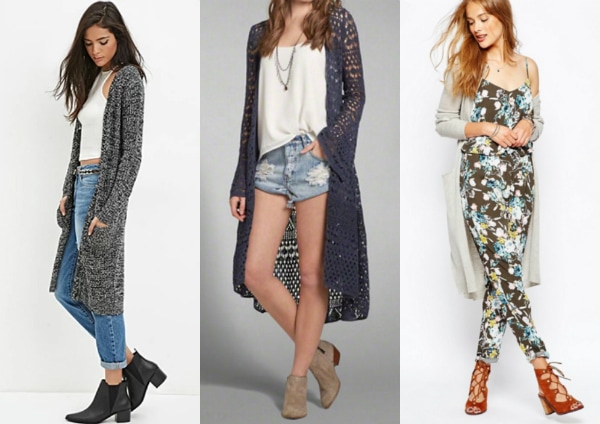 Will you be wearing a duster cardigan this fall?
Or are you going to pass this time around? Which look above do you like most? Comment below and let us know how you'd wear it.