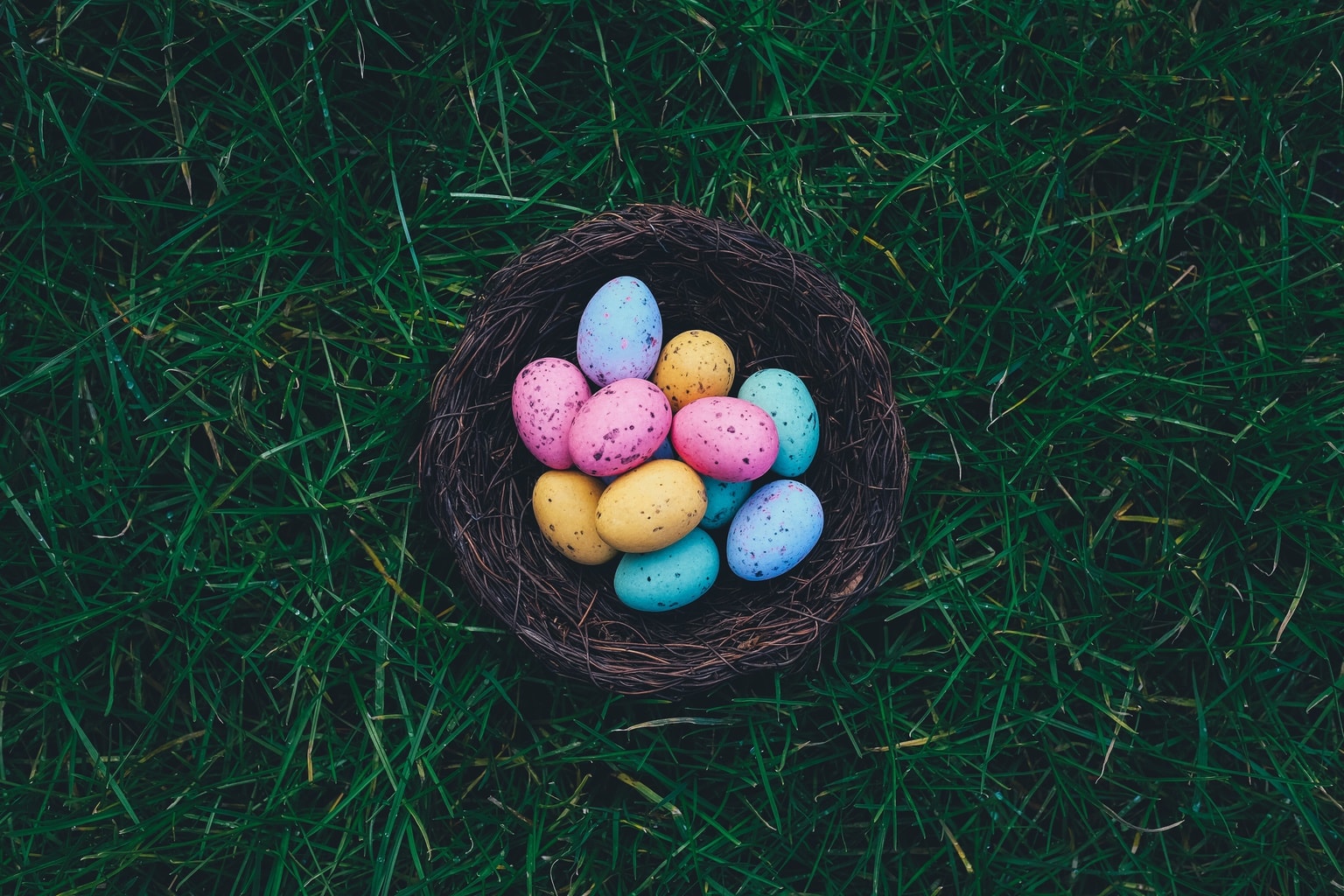 Easter Sunday is one of my personal favorite holidays. Filled with family bonding, brunches and cute little bunnies, it appeals to my girly side in a big way. It's also my favorite excuse to break out my most colorful, fun, and sweet outfits!
From morning church (if you attend) to brunch, to an Easter egg hunt, to Easter dinner with the fam, there are so many opportunities for bright, colorful outfit changes. I've created some cute Easter outfit ideas for you today.
Easter Morning Dress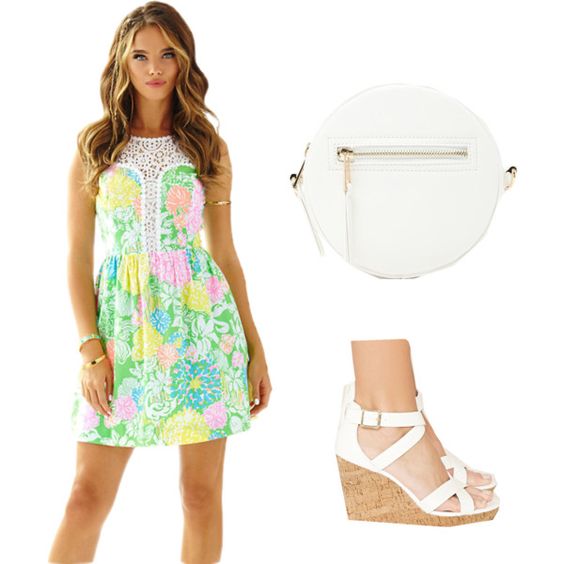 Products: Dress | Clutch | Wedges
You'll be sure to turn heads in this adorable, Easter egg-colored dress. This Lilly Pulitzer frock, though pricey, is an amazing investment piece for spring if you have a preppy style. It's conservative enough to be appropriate for family functions, yet still super fun. Pair it with some chunky white cork wedges and a matching clutch or crossbody bag (add a cardigan if it's chilly out) and you have the perfect Easter outfit for whatever your family has planned.
Easter Brunch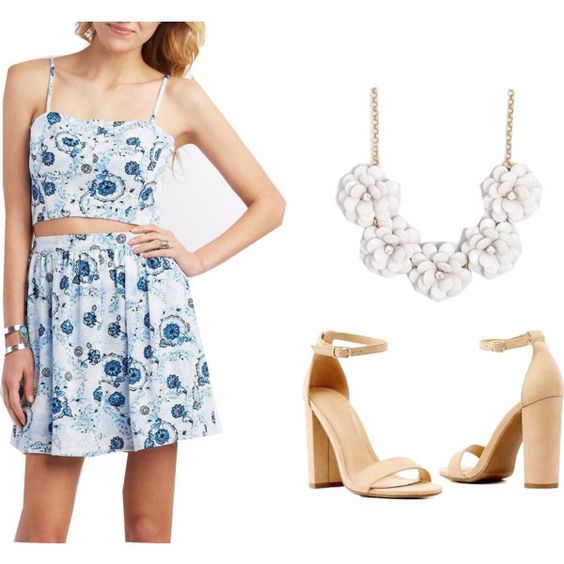 Products: Two-Piece Set | Necklace | Heels
If you feel like mixing it up a bit, go for a fun and trendy two-piece skirt and crop top set. Two-piece sets are among our favorite spring trends, and this set is cute enough to wear now and into summer. Wrapped up in a perfect spring floral print, you'll surely be best-dressed at brunch. Add a cute chunky flower necklace to tie in with the floral print and finish with nude chunky heels (again, add a jacket or cardi if it's cold out). You're ready to be an Easter brunch trendsetter!
The Big Easter Egg Hunt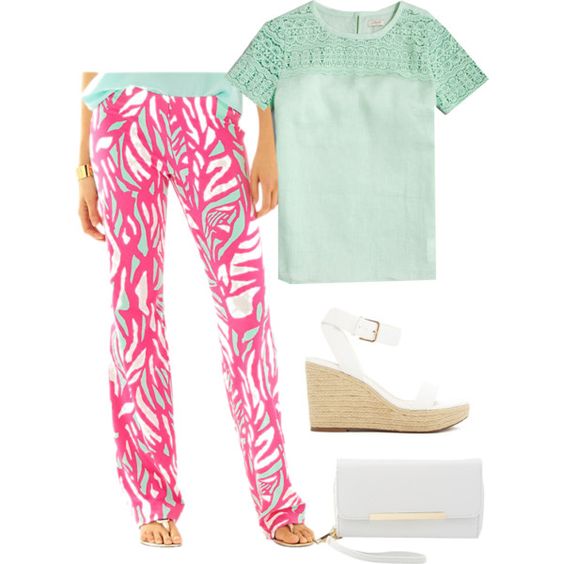 Products: Pants | T-shirt | Wedges | Clutch
I don't know about you, but every Easter egg hunt I've been to has involved some racing around. Your go-to Easter dress might not cut it while you're having fun outside, but some bright, flowy pants will do the trick! Match them with a colorful shirt to embrace those fun Easter colors, and go for some comfy white wedges and a white clutch to pull it all together.
Chillier Weather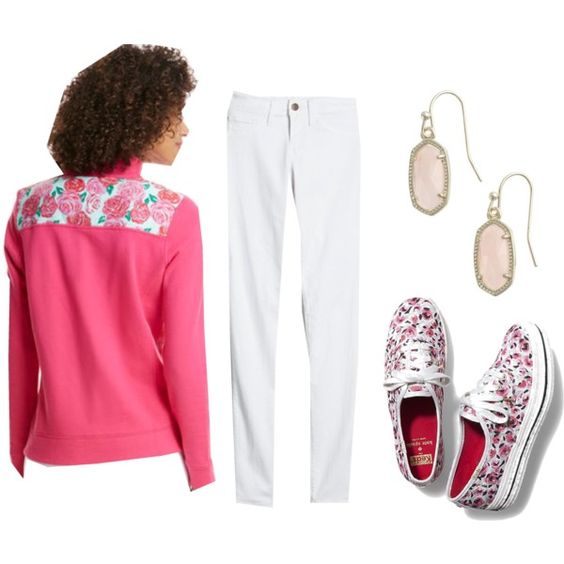 Products: Pull-Over | Jeans | Earrings | Sneakers
If your Easter Sunday ends up being on the chillier side, have no fear! You can still look fabulous while bundled up. Try a bright, cozy pullover and some floral sneakers to match. Throw on some white jeans and neutral jewel earrings and you have a casual, cozy and cute Easter outfit. Perfect for staying warm and looking ready to take on spring.
What are some of your favorite Easter traditions?
Easter is one of the best holidays for family bonding. It's also one of the best holidays for taking colorful fashion risks and looking fab in your family photos! I hope you all have a fantastic holiday. Let me know what your Easter plans are in the comments below!