This post may contain affiliate links, which means we may receive a commission if you purchase through our links. Please
read our full disclosure here
.
Welcome to our newest installment of our series on high fashion trends!
If you're just tuning in, we have been covering the latest high fashion trends in detail and suggesting how you can copy the trends for yourself at awesome prices. (You can find all the previous installments of this series here.)
Last time, we went over the Top Handle Bags trend. This week, we are looking at the newest trend: Basket Bags, and where you can get some for your own closet.
HIGH FASHION TREND: Basket Bags
Basket Bags have been gracing the runways this year. Some designers who have picked up on the trend already are Alexa Chung, Altuzarra, Sonia Rykiel, and Hermès.
Alexa Chung's SS 2019 collection featured basket bags with woven features:
Sonia Rykiel's SS 2019 show also featured basket bags. Her take on the trend used a fabric based weave with long tassels: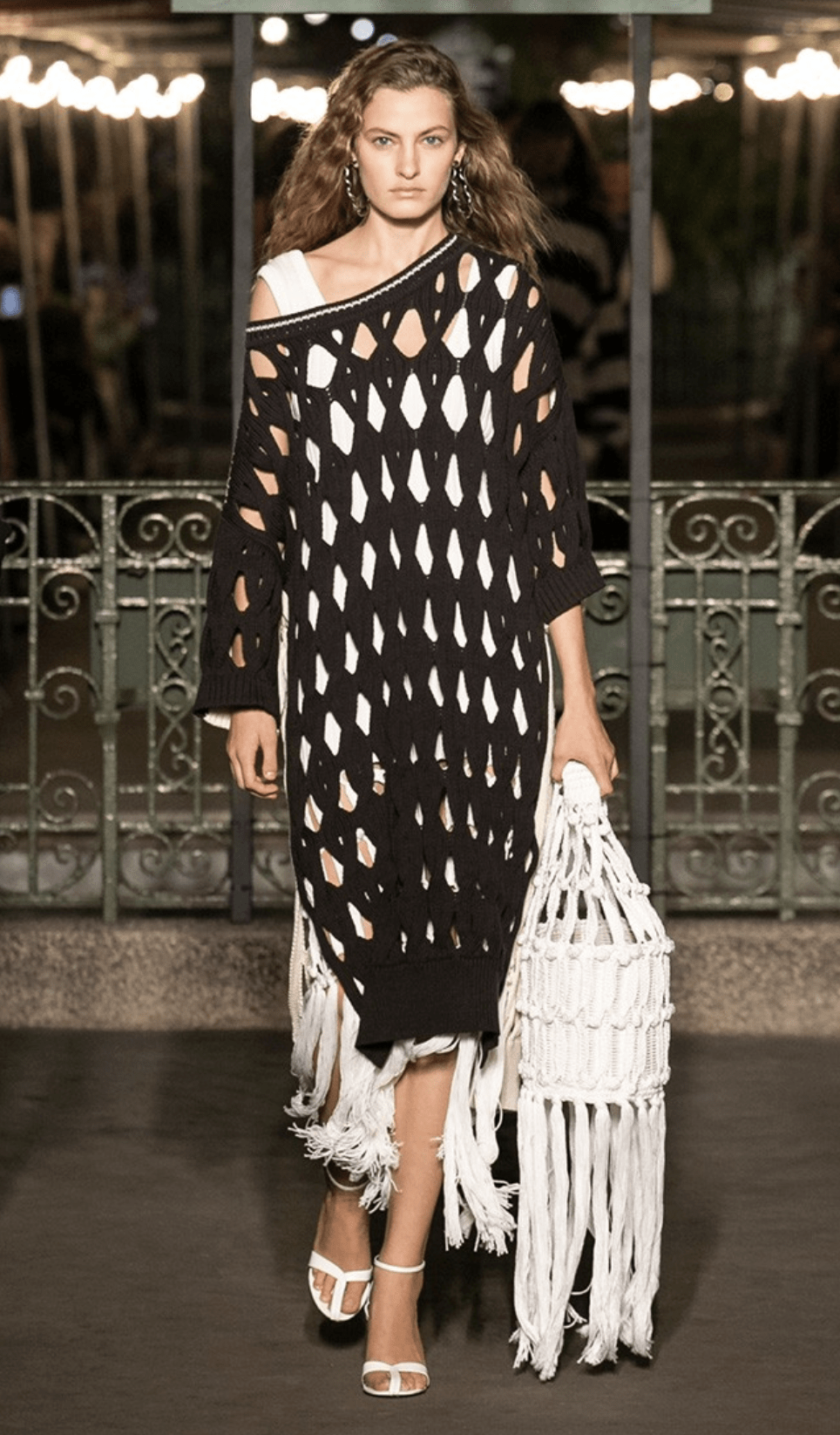 Altuzarra's SS 2019 collection also had fabric basket bags but with smaller twists and beachy details: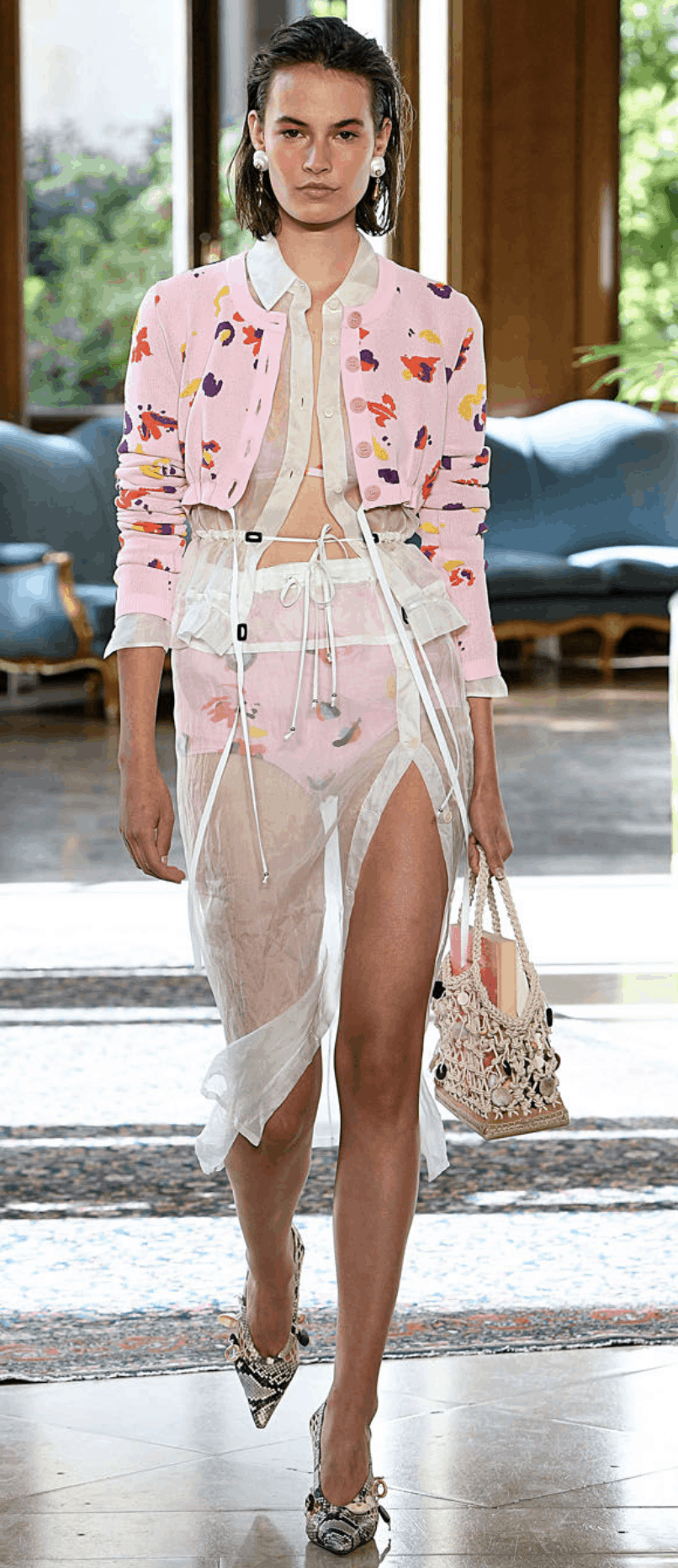 Hermè's SS 2019 collection had wide and structured basket bags made up of camel brown leather and thick dark brown leather detailing: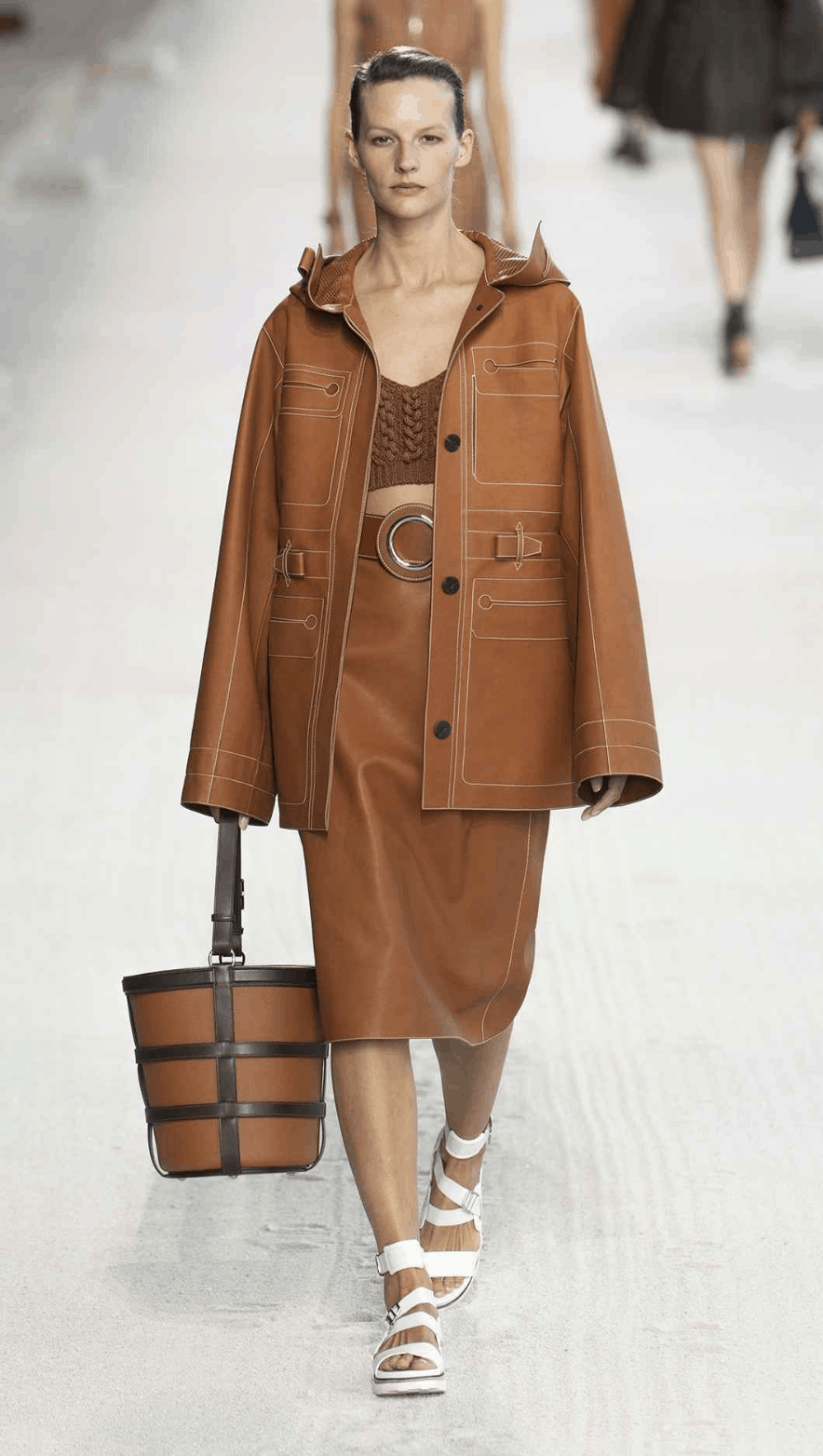 Alexa Chung not only designed some basket bags for her SS 2019 collection, but she was spotted sporting the trend herself, as well.
Elsa Hosk was also seen sporting her Chanel weaved basket bag paired with a mini dress and oversized sunglasses:
Fashion blogger and digital artist, Sarah Waiste, sports a basket bag with a long sleeve midi dress and black boots.
How to Buy the Basket Bag Trend on a Budget:
Affordable Basket Bag, Option #1: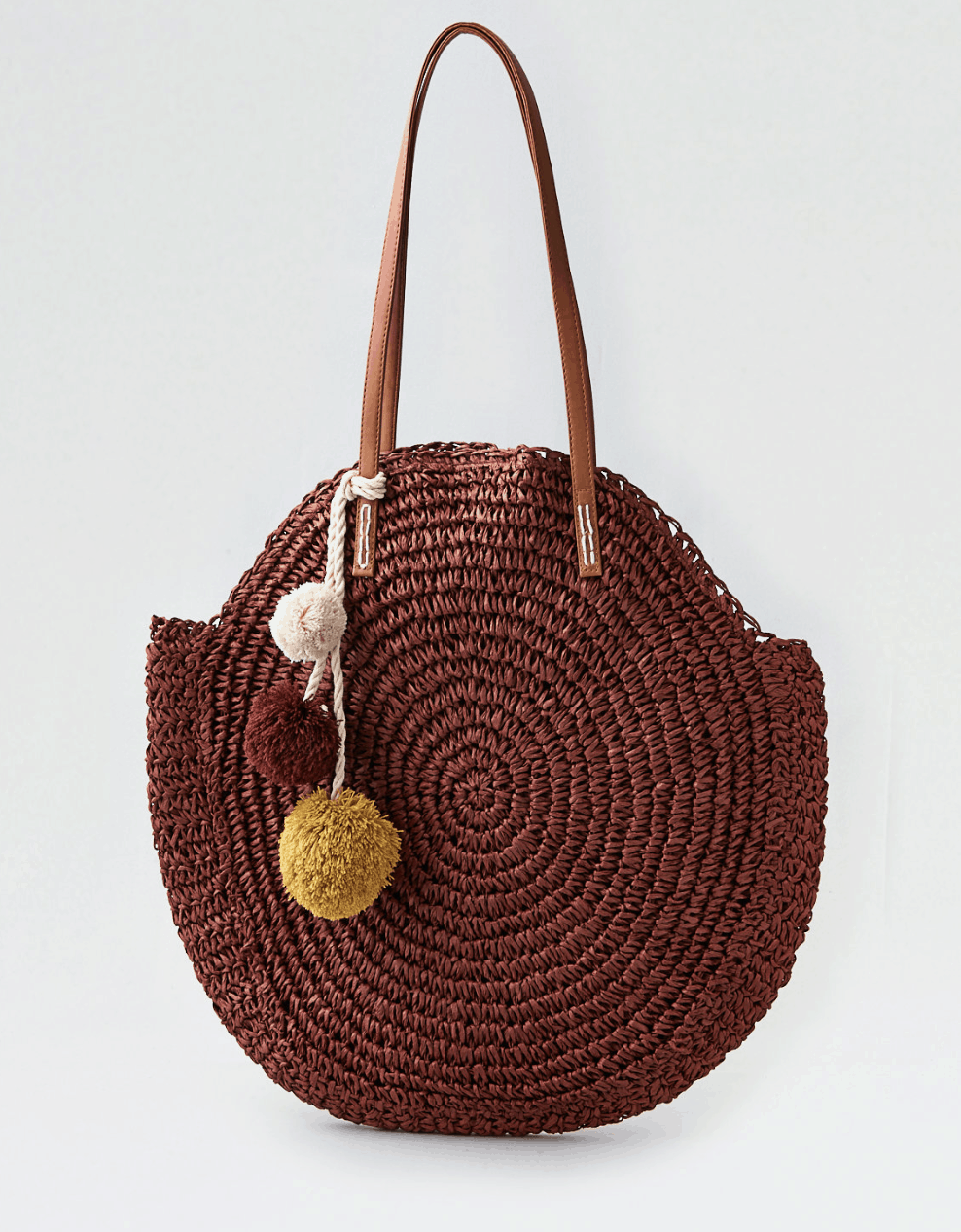 Product: AEO Straw Tote Bag in Burgundy; $40 – American Eagle
What a lovely shopping tote or beach bag for the summer! I love the burgundy tone; it makes it super compatible with a dark or light colored outfit.
Wear with a pretty sundress on a beautiful day, or pair with black skinnies and a button-up top for a more professional look.
Affordable Basket Bag, Option #2: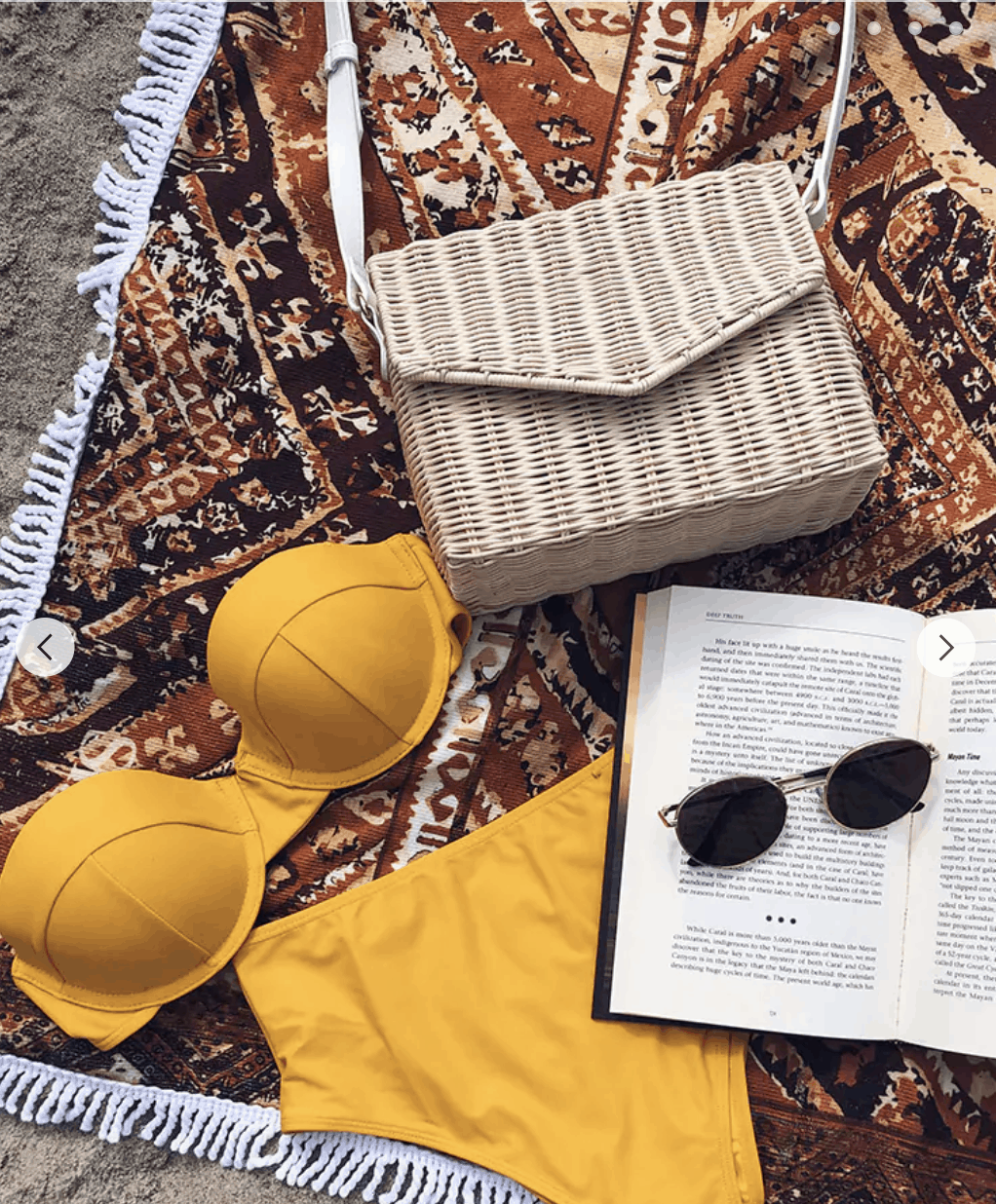 Product: Wicker Crossbody Bag; $28 – Forever 21
This crossbody makes it easy to tote your essentials: smartphone, sunglasses, keys, wallet, and/or cosmetics. The boxy structure gives it a clean look, as well.
Wear with your light blue casual jeans and a flowy top for a bohemian look.
Affordable Basket Bag, Option #3: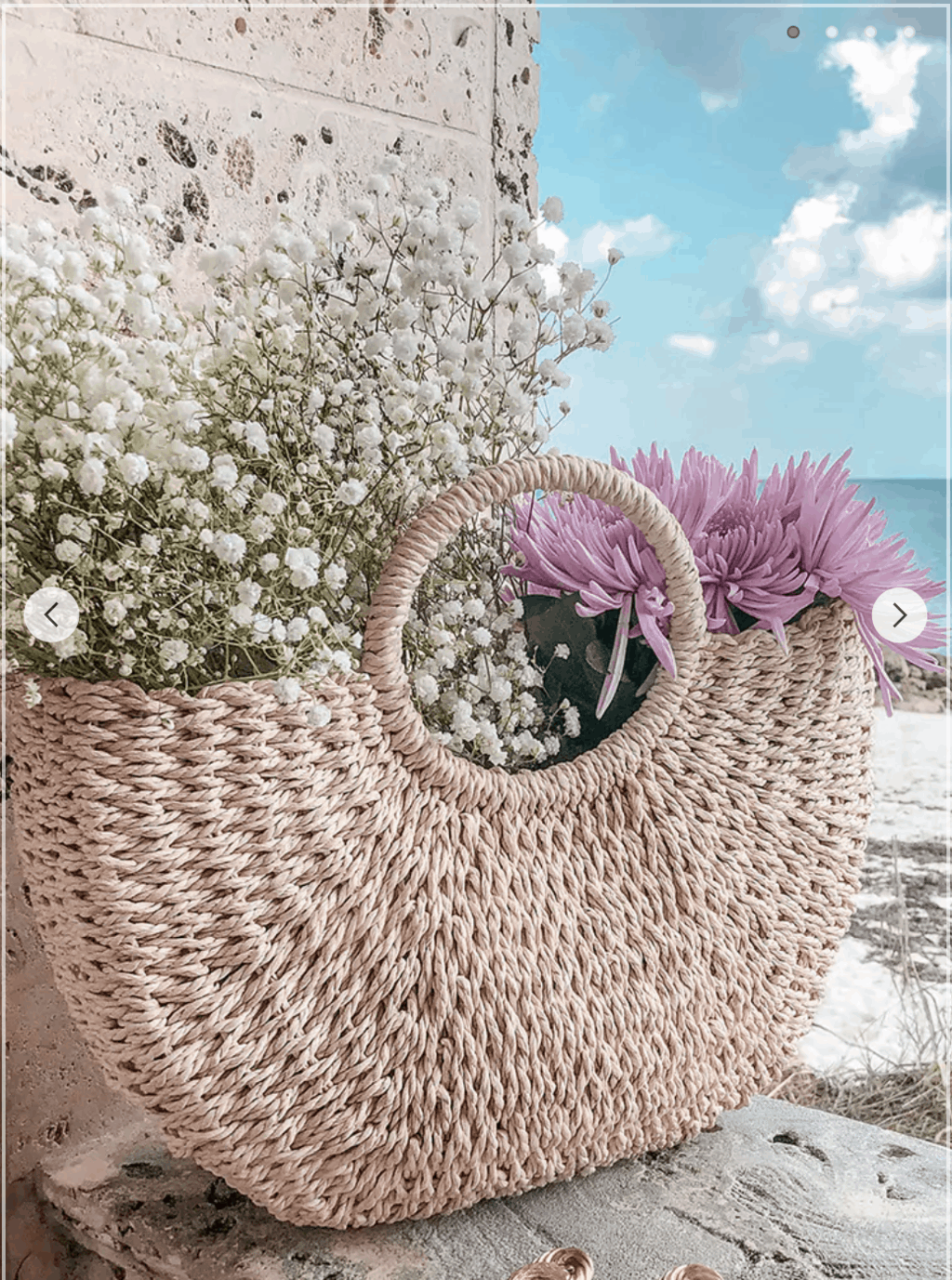 Product: Wicker Tote Bag; $28 – Forever 21
This tote would be great for the beach, or a date night! The unique shape will add a conversation-starter to your look. Its large shape makes for a great traveling bag, too.
Affordable Basket Bag, Option #4: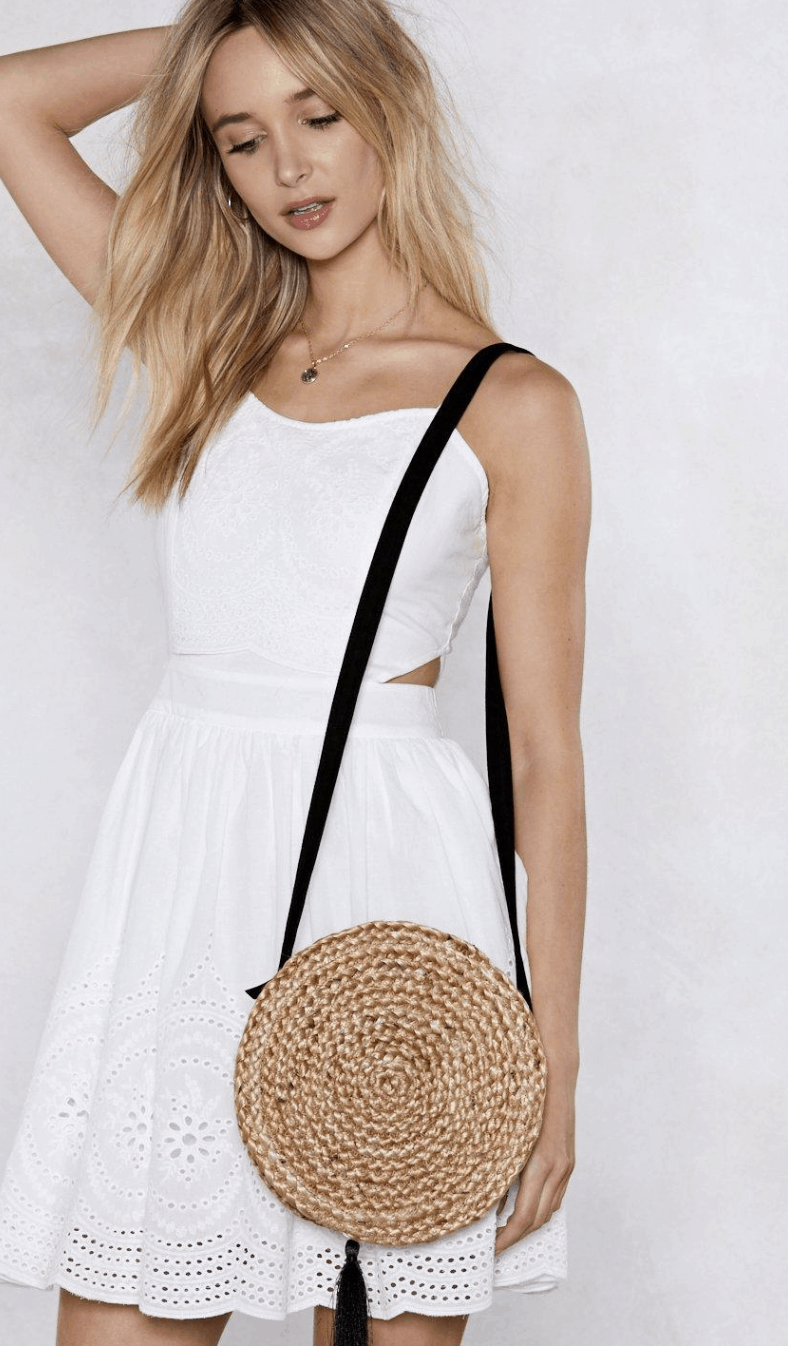 Product: WANT Last Straw Crossbody Bag; $20 – Nasty Gal
I love this circle crossbody basket bag with a sundress like the model is wearing, but you could also pair this with your high-waisted black jeans with a cute bomber jacket for a chilly night out.
Affordable Basket Bag, Option #5: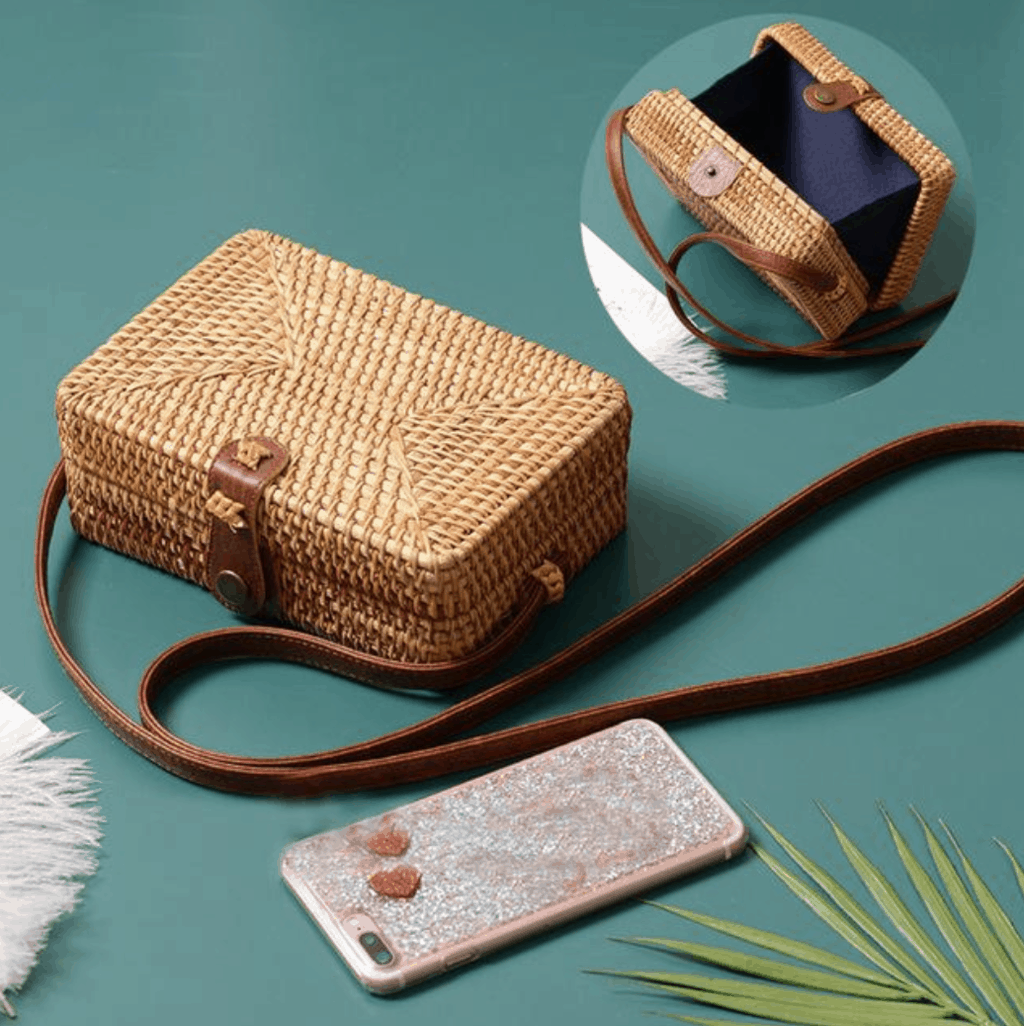 Product: Rattan Crossbody Bag; $24 – The Ked Store
I'm a huge fan of these structured basket bags with closures. This bag from The Ked Store can easily be added to your work attire or a quick run to the store. It's small enough to just carry your essentials and the crossbody strap gives it a hands-free feature that will make your busy day a little bit easier.
Affordable Basket Bag, Option #6: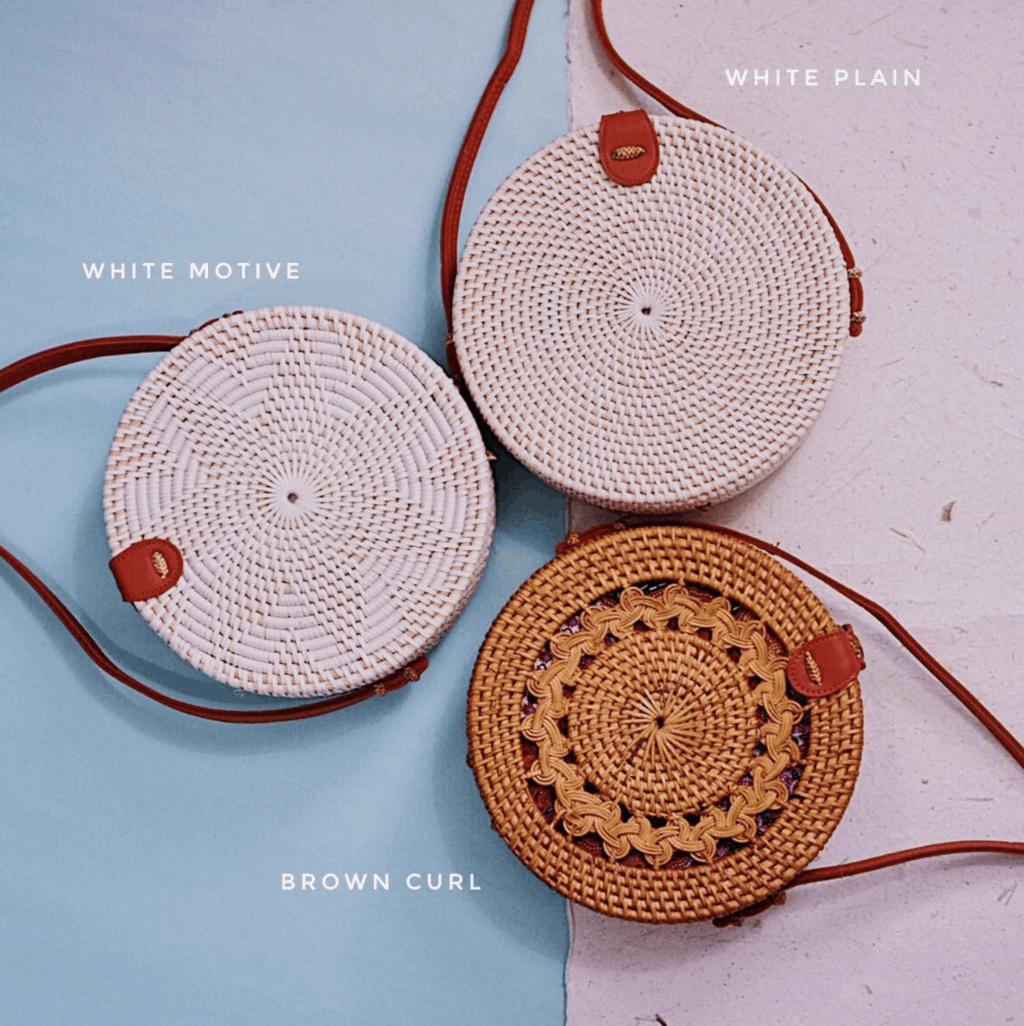 Product: Handmade Round Rattan Crossbody Bag; $20 – Etsy Wish Rack
Here is another circle and crossbody option with various colors and patterns. For only $20 from Etsy, it's an affordable and unique option!
Would you try the Basket Bag Trend?
Which high fashion trend would you like to see next? Share with us in the comments below!